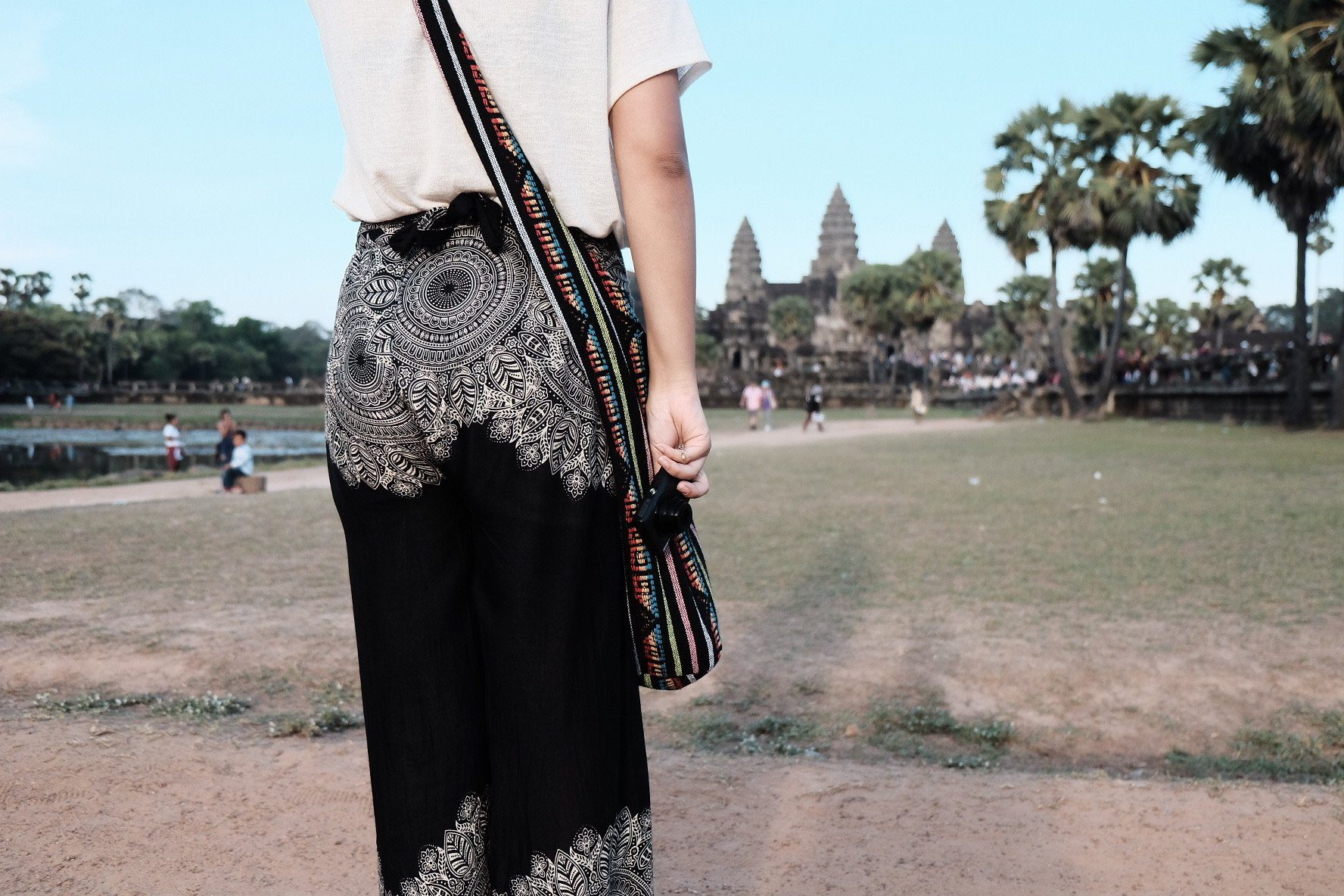 23 Jul 2017
7 Reasons to Travel Solo
The idea of traveling alone is thought to be so risky and scary,  but you will never know if you don't try. I started my solo journey in 2 countries last year and I'm now so addicted to it.
The first country that I've ever been to was Indonesia. This isn't what really called a "SOLO JOURNEY" because I was on internship back then, meaning there were people who picked me up at the airport and accompanied me all along during the internship. But one crazy about it was that I had never been out of my home country, and never ever been on a plane before. I was so anxious about the flight procedure for weeks before my first flight. I didn't even know what the first thing I should have been doing when I got to the airport, and I was also worried that I wouldn't be able to find the right gate and the plane would leave without me. So I asked my friends about how it works at the airport and I took note of each procedure step by step. It was no fun traveling alone without any clue of how the procedure at the airport works. But it turned out to be just fine on the day that I departed.
The second country that I've been to was Vietnam. This is what really called "SOLO TRIP". I told my friends about my plan and they said I was mad to go to Vietnam alone. But I didn't listen to any of their advices, and still went there at the end of the year. Here are the things I've learnt after traveling solo:
#1 You learn how to be extra careful
There won't be anyone looking after your belongings when you need to go to the toilet at the restaurants, or public places. So you learn to be really careful on your own.
#2 You are more independent
I had usually depended on my friends to read maps because I couldn't really understand the map on my own. But once I traveled solo, I had to force myself to learn to do it on my own which was so challenging and fun.
#3 You don't have to wait for anyone
I admit that I'm a type of person who really hates waiting for the others, especially during the trip. I usually get ready for hours before we leave to one particular place, but I still need to wait for my friends at least another hour before we leave which is really frustrating. And when I travel alone, I don't need to wait for anyone. I just get ready and leave to that place on my own.
So if you're the type of person who doesn't like to wait for the others, try this.
#4 You know yourself more intimately 
"If I hadn't stepped out of my comfort zone to go on internship abroad last year, I wouldn't have known what I like."
I had always had no clue about what I like exactly before I challenged myself to travel alone last year. And after 2 months abroad, I came to know what I really like.
#5 You meet a lot of people from different countries
"I wouldn't have met my boyfriend if I hadn't traveled alone last year."
I had always thought that there can't have been any kind human beings left on this world. But this idea is completely wrong. I met a lot of kind and helpful people during each of my trip. And I made friends with a lot of people from different parts of the world, too.
#6 You can improve your language 
You can't know every word in different languages, and there's no one to help you what you want to say. And once you travel, you'll meet more of the words you've never heard of and could learn more.
#7 You learn to manage your money
When you travel alone, you can be really good at what you spend on.
I only brought 100USD for a 3-day-stay in Vietnam, and I learnt how to spend efficiently. I usually take notes of what I spend on, so that I know how much I've spent in one trip whether it is too much or not, then I can manage my money next time I drop that country or place a visit.