When was the last time you were in Sihanoukville?
It was in early 2019 for me. I didn't know it's been this long but that's not very surprising.
To tell you the truth, Sihanoukville isn't my favorite place to be in Cambodia. I dislike how pricey it is comparing to other parts of the country. I usually head to the island directly whenever I'm there.
I don't know if this makes any sense to you, but to me, spending the same amount of money on the island is more worth it.
Same goes with this trip. I once again decided to skip Sihanoukville and headed to the island. My friends and I recently spent one night on Koh Ta Kiev and below is our full itinerary.
Getting to Sihanoukville
We left Phnom Penh at 8:20am and got to Ream Beach at 11:00am.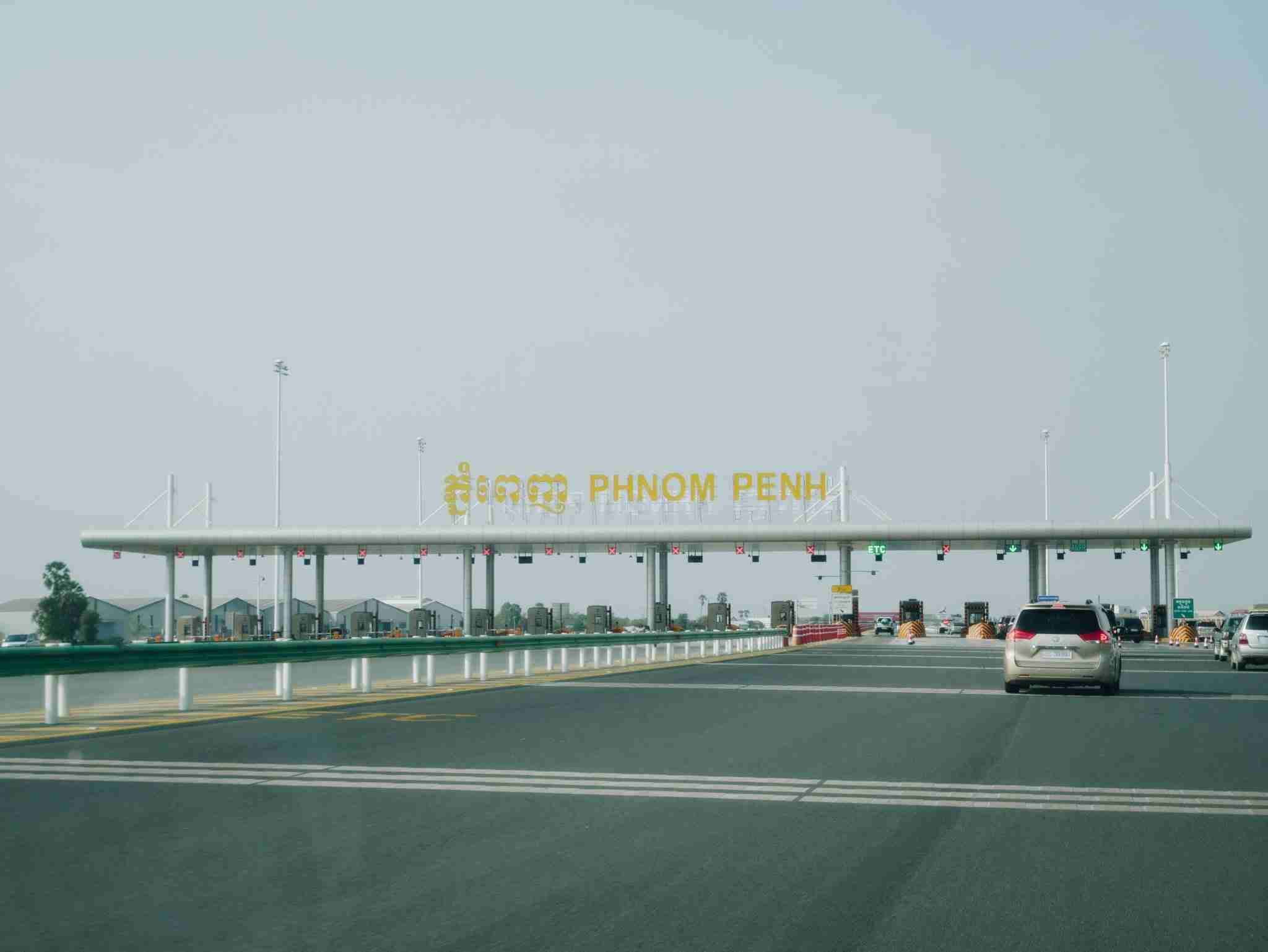 With this new expressway, it felt much safer traveling to Sihanoukville. We entered through Phnom Penh expressway and left at Sihanoukville. The whole journey on the expressway cost us $11.97 one way (Vehicle Class A) and took us only 1h50mn.
No worries about holding your pee, there are 4 rest stops along the expressway.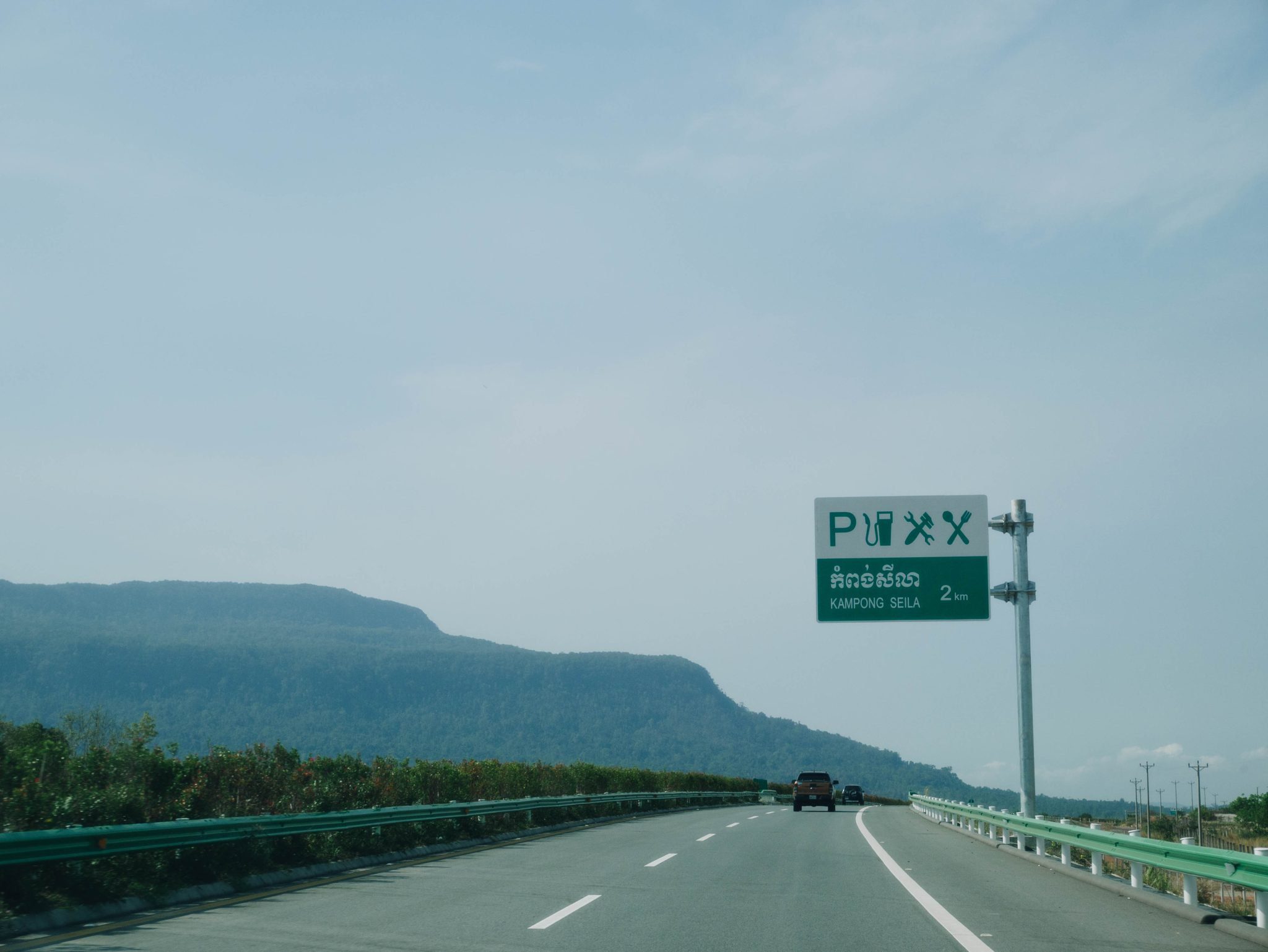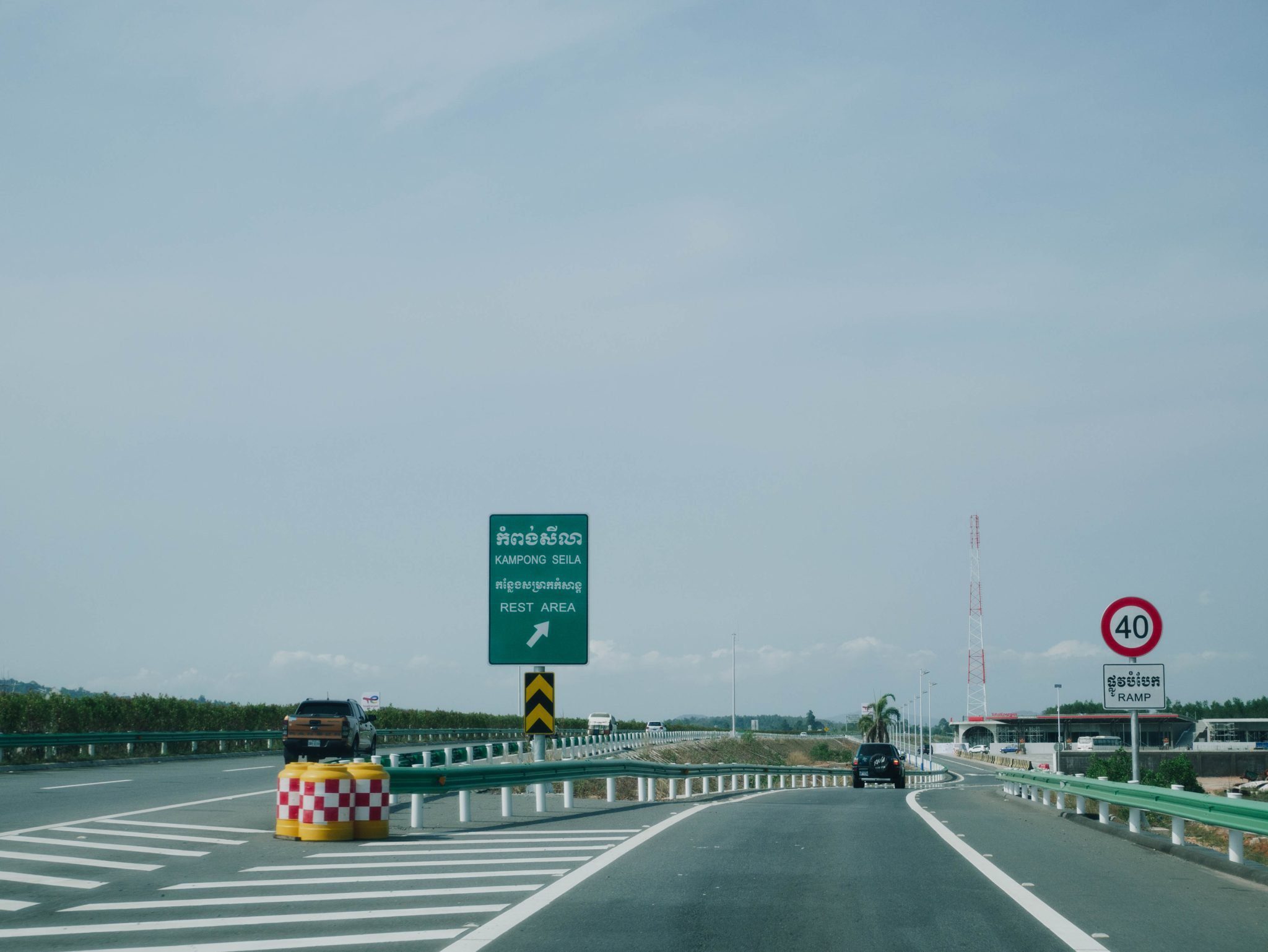 You'll find gas station, toilet and restaurant at each rest stop, but only one restaurant has been opened so far. Others are still under construction.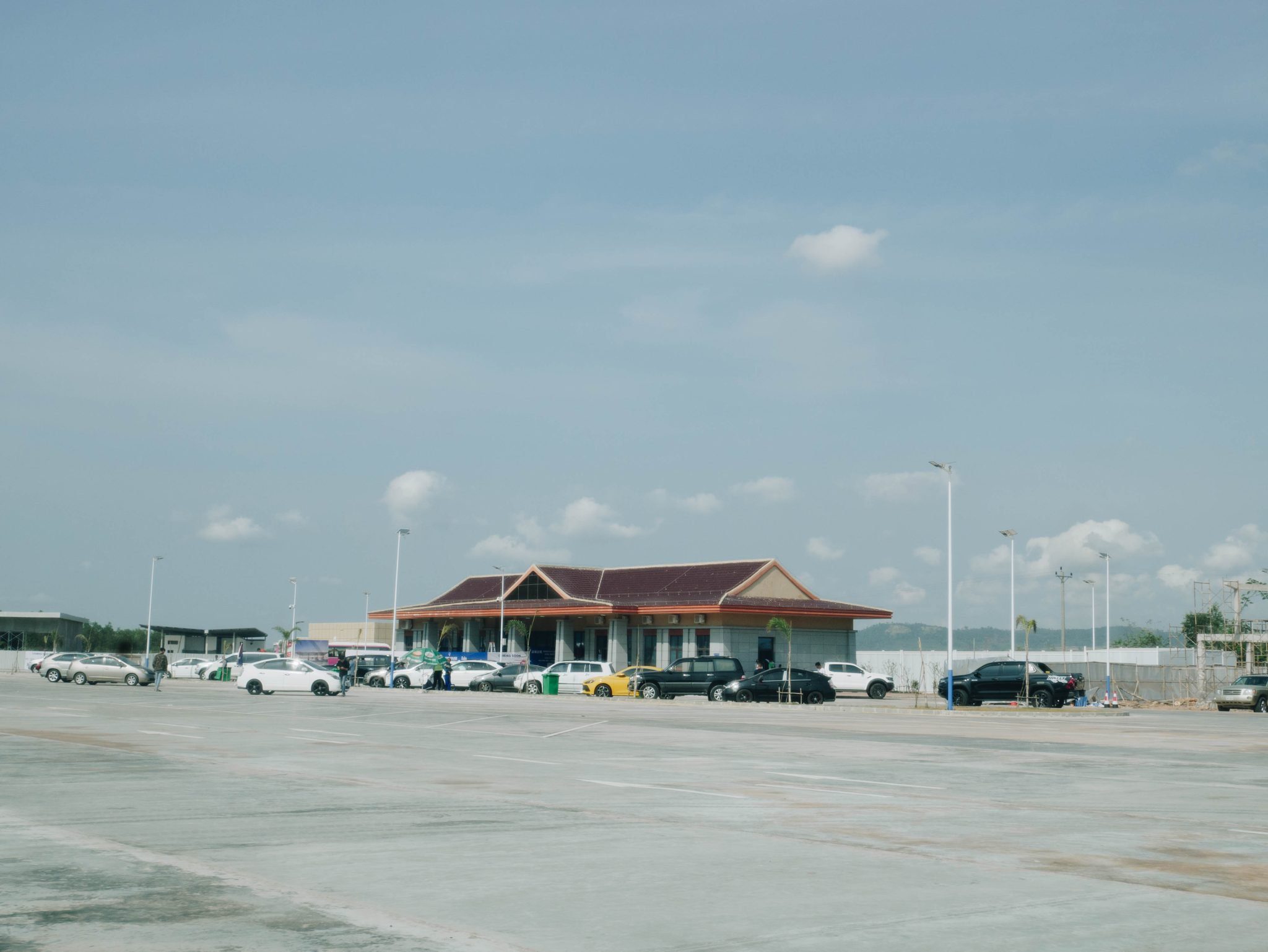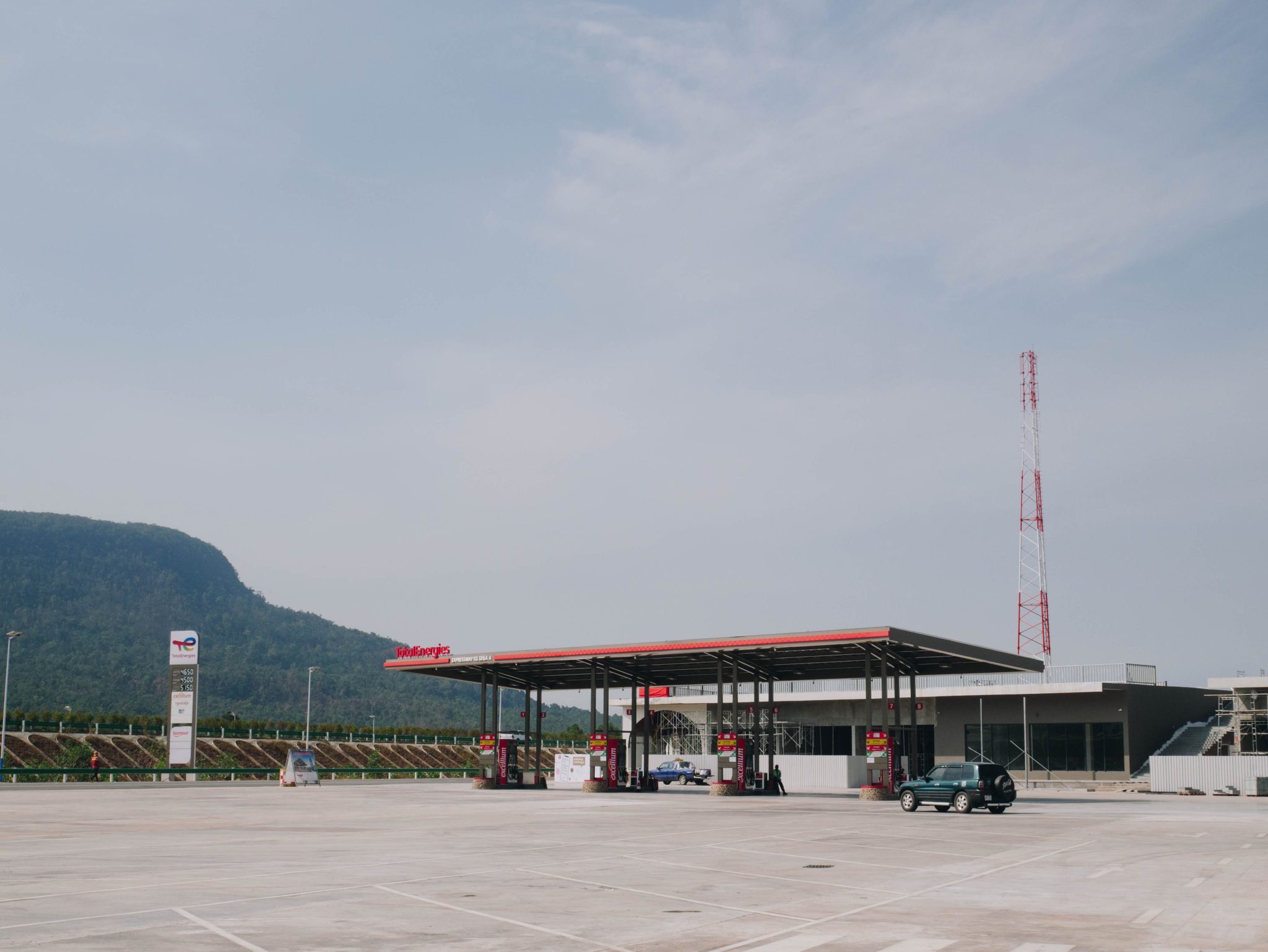 The view along the expressway is amazing.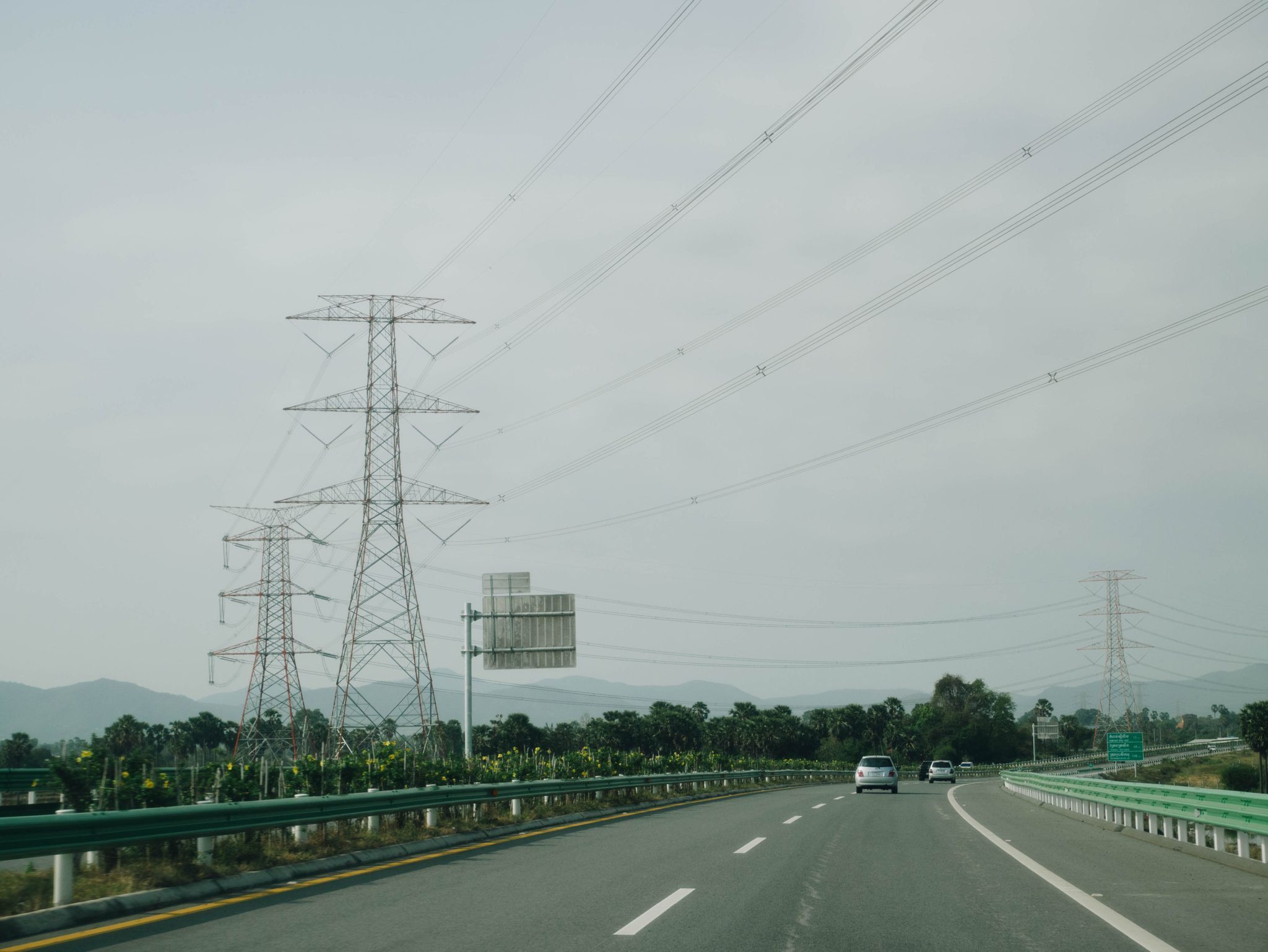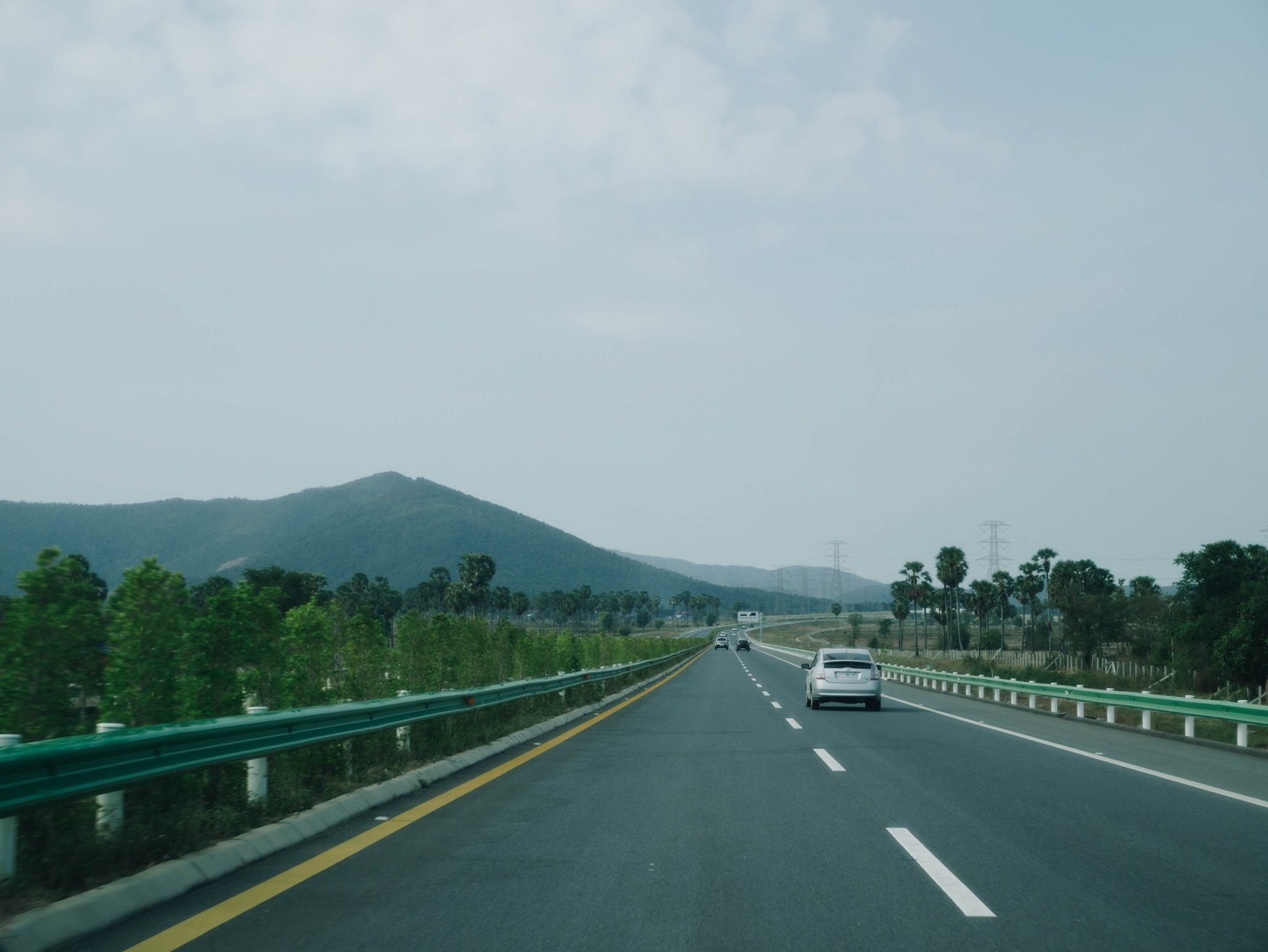 I just couldn't get enough of it.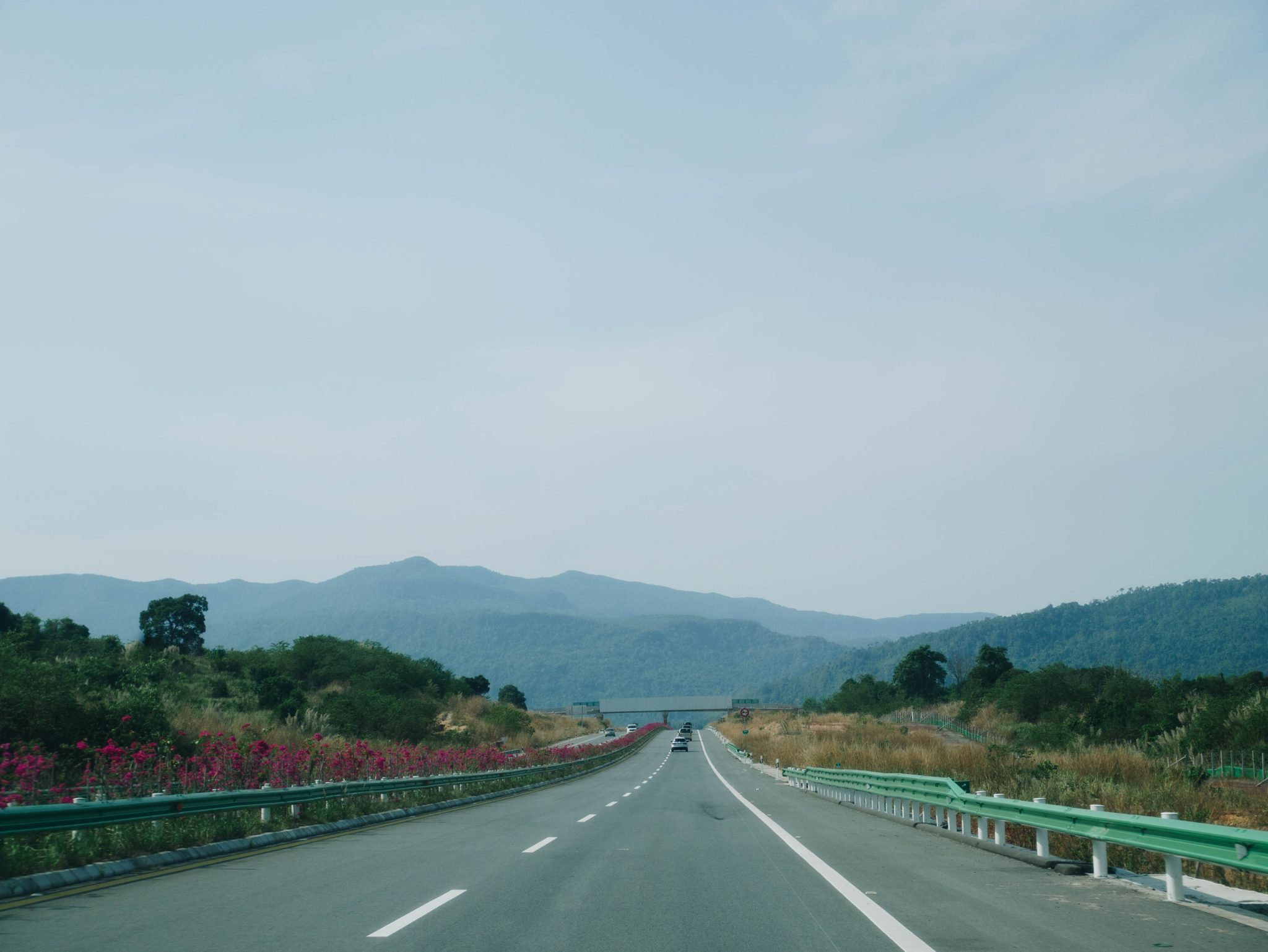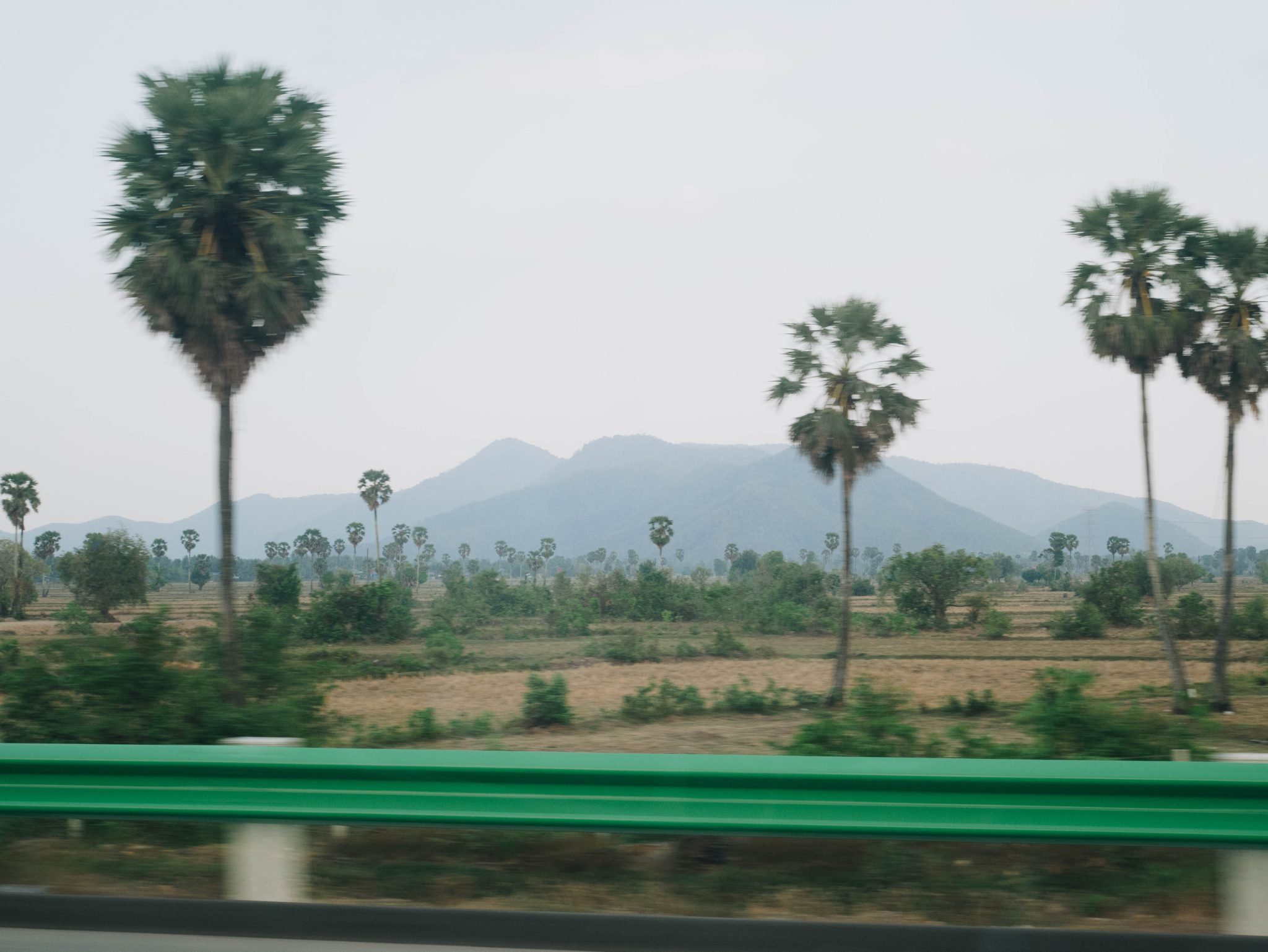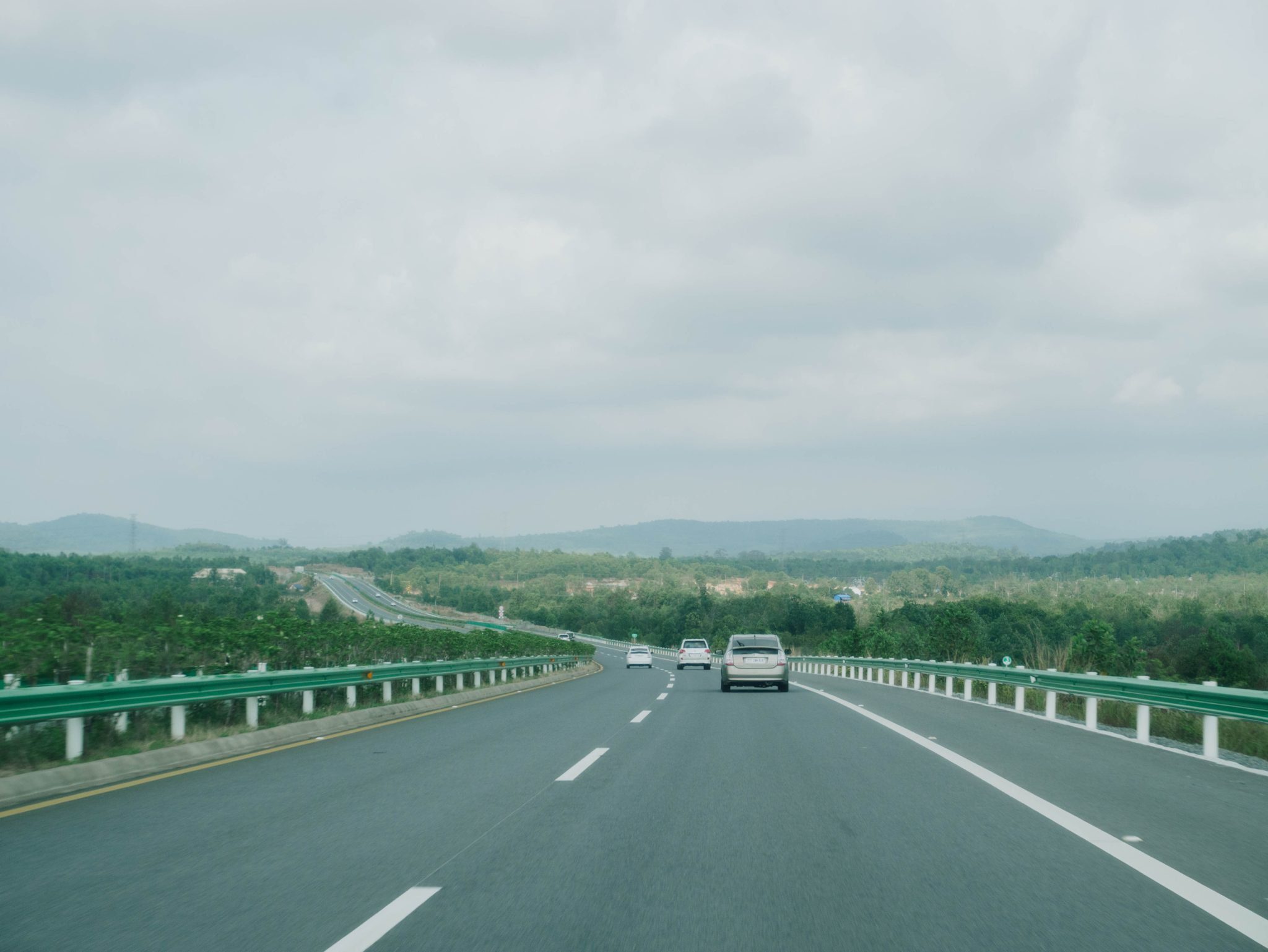 We finally reached the last expressway station, Sihanoukville, at 10:40am.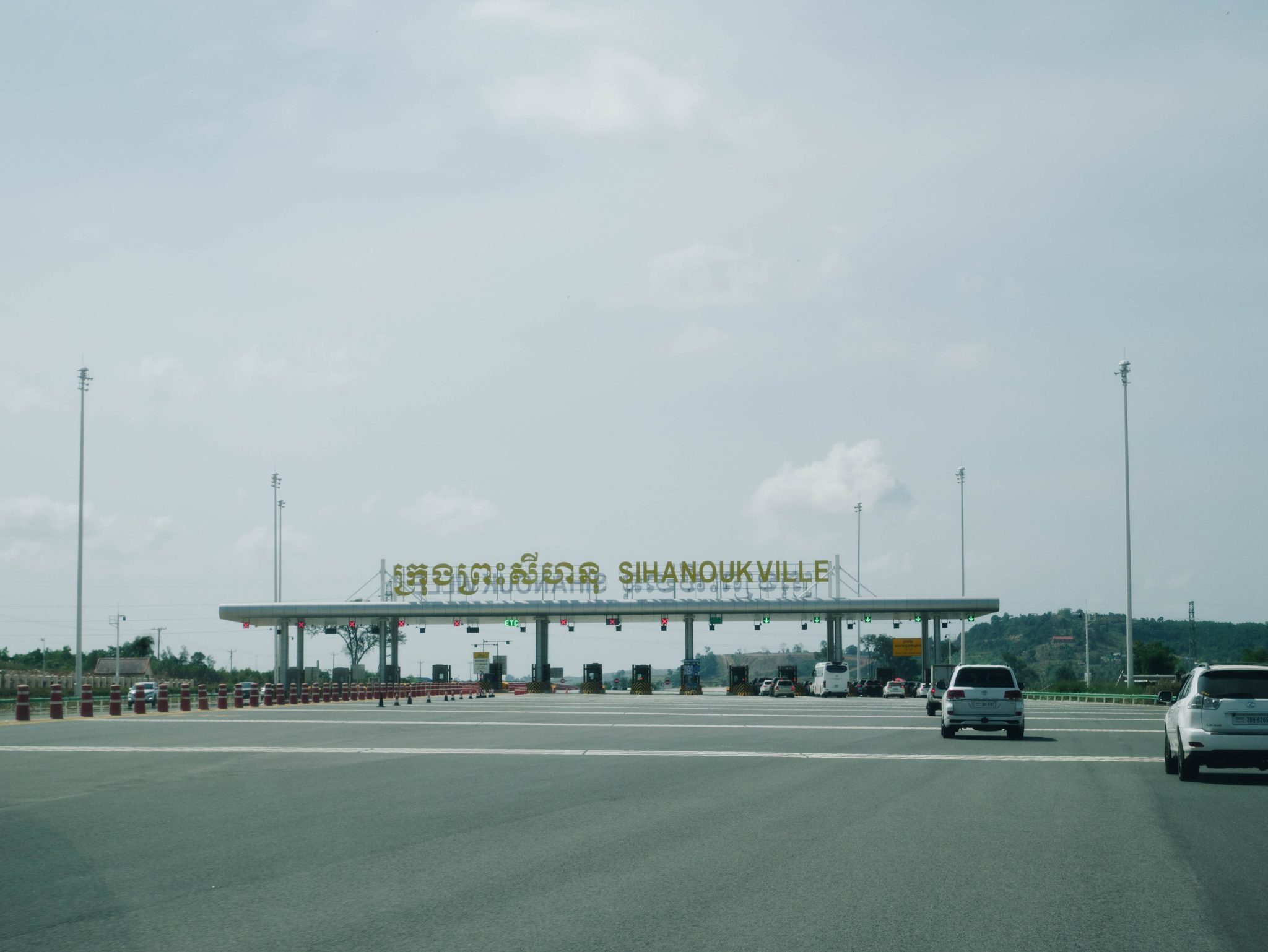 Getting to Kactus, Koh Ta Kiev
Sihanoukville has changed a lot in these last few years. Though you'll still see a lot of ongoing constructions, it's much better than 4 years ago.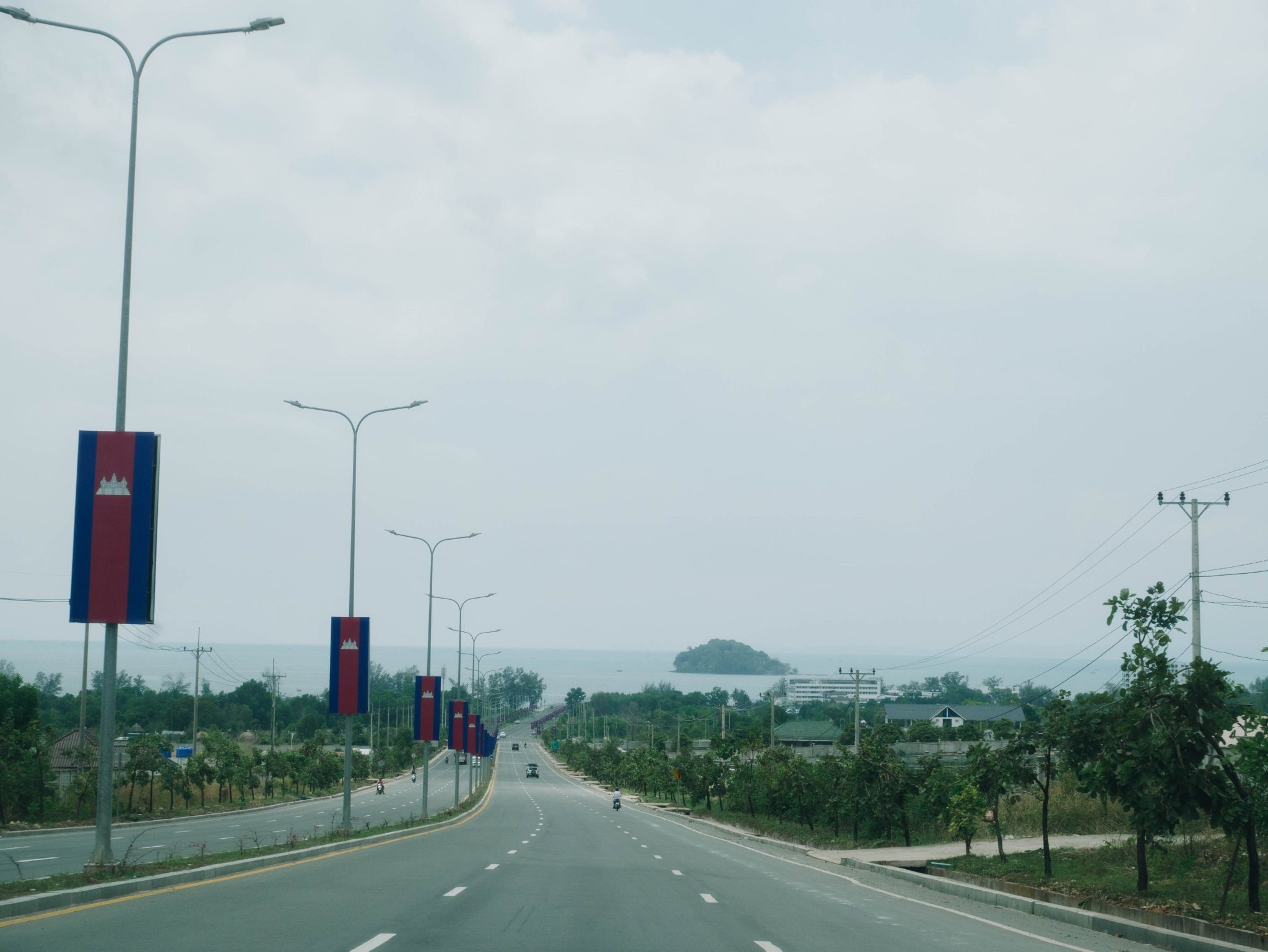 I was impressed by the new infrastructures and how clean the main beaches are.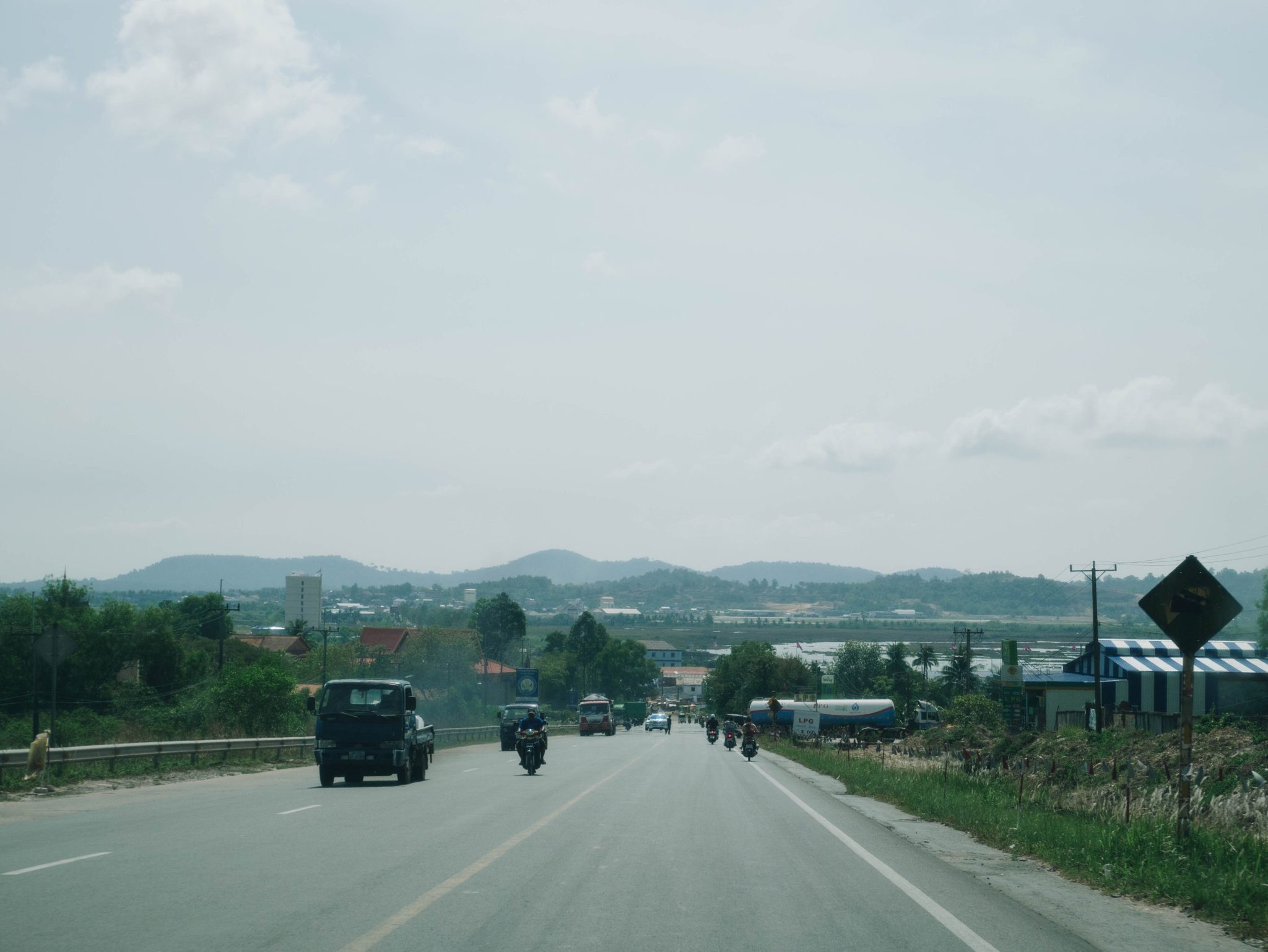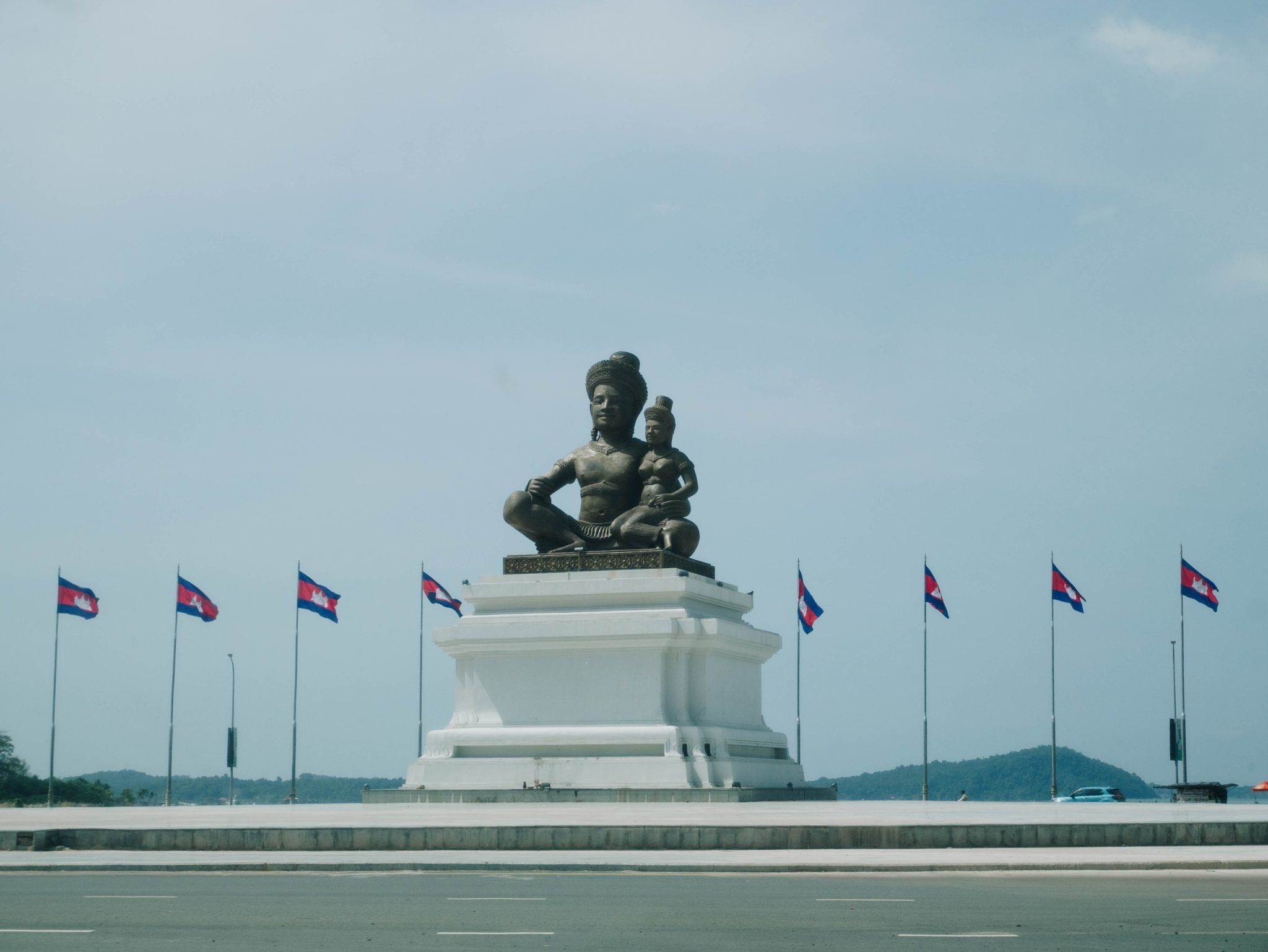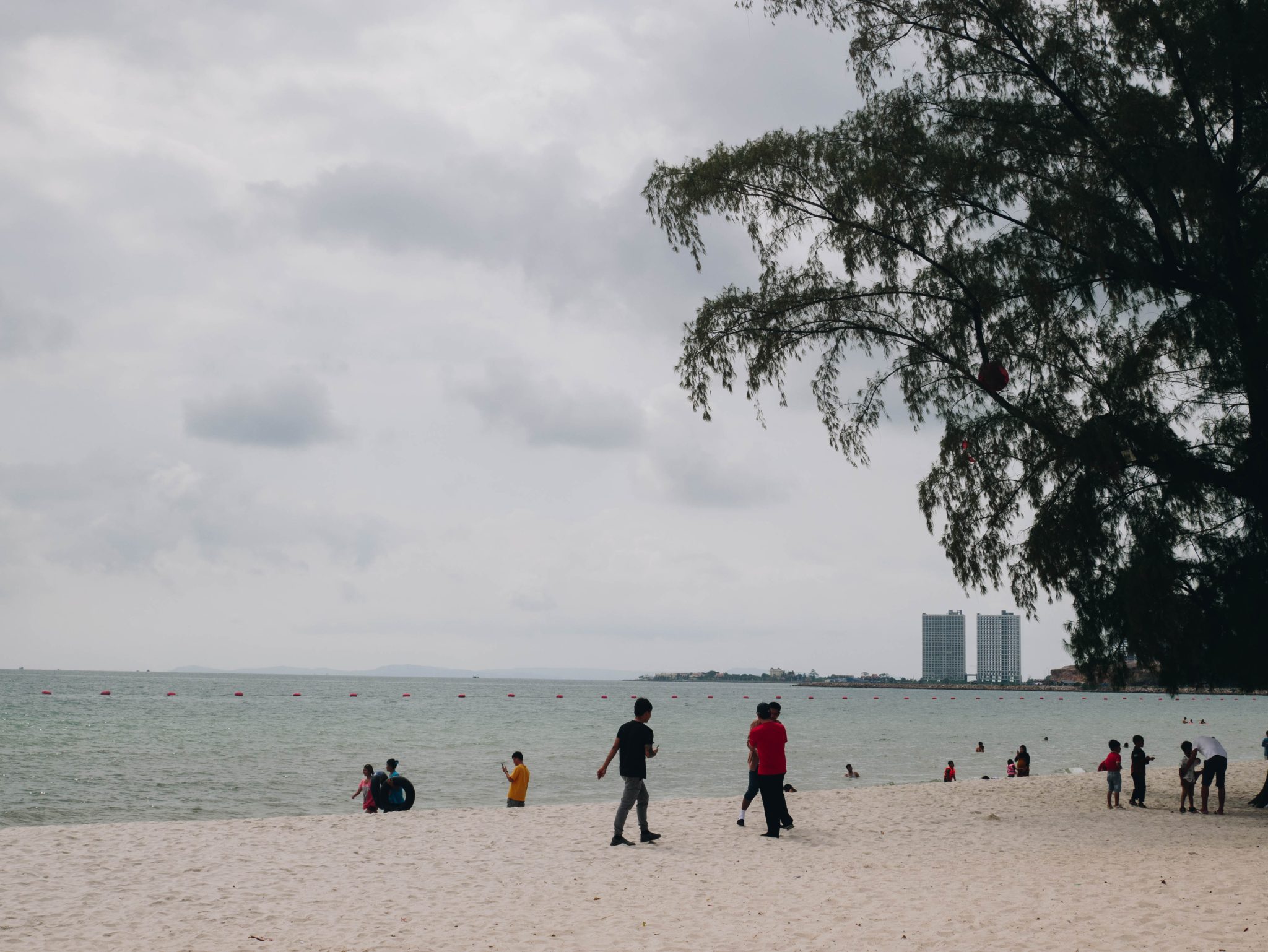 We skipped breakfast and wanted to have brunch at Ream Beach. My friends and I went into this one restaurant and asked for the menu to see the price first because we knew they'd rip us off.
Even worse than expected, there is no price on the menu. We asked how much each dish costs and the price starts from $15. We were speechless so we just left and waited to eat on the island instead.
Don't be like us. Make sure you have some breakfast before you leave Phnom Penh.
Kactus daily boat service usually picks guests up at 12:30pm, but it was late during our visit. Since we didn't have lunch at the pricey restaurant, we got to the pier 1h30mn earlier.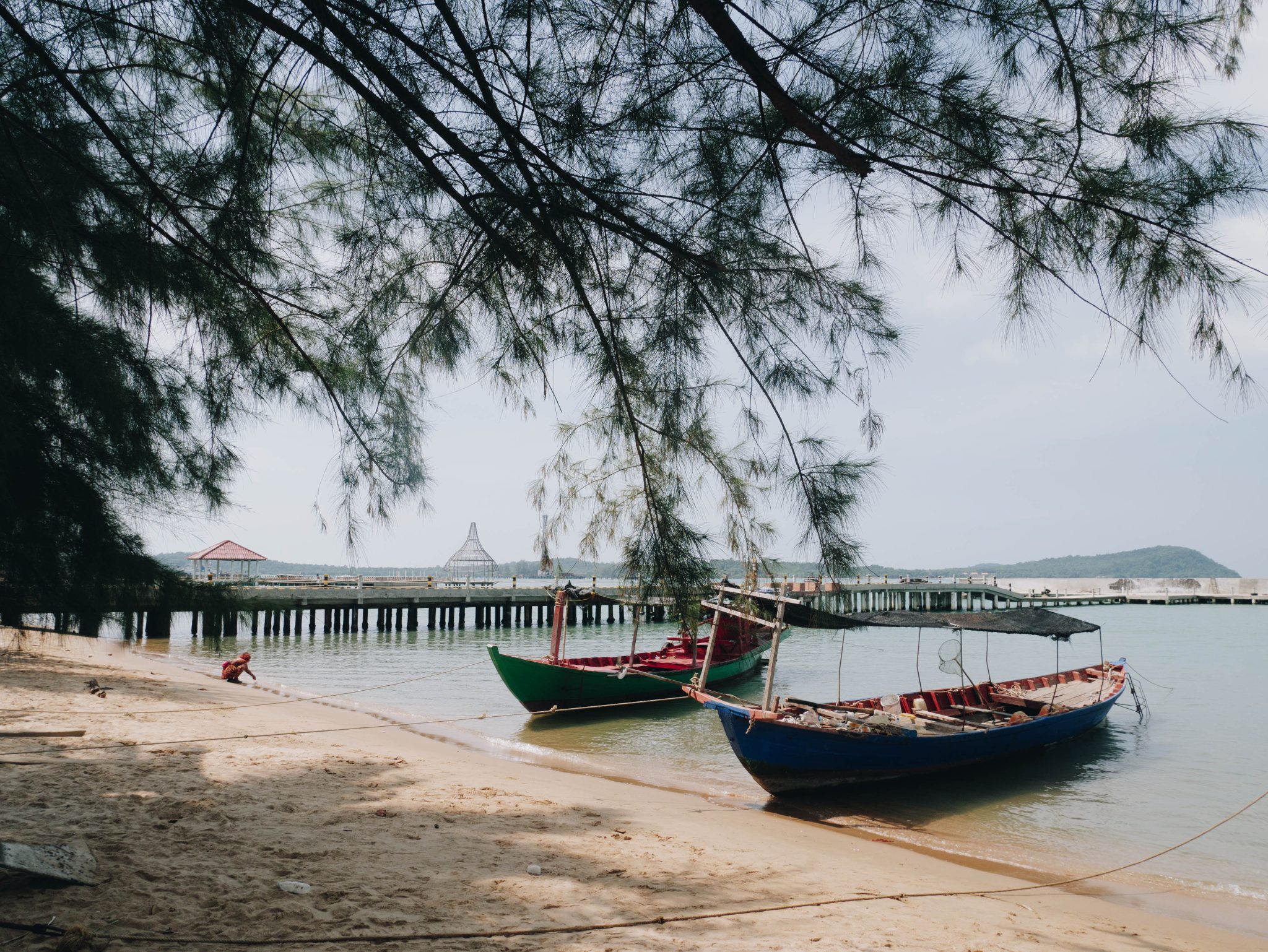 You can park your car at the pier for $5 per night. We were told it's only $2.5, but we already asked at 2 different places and they both charge $5.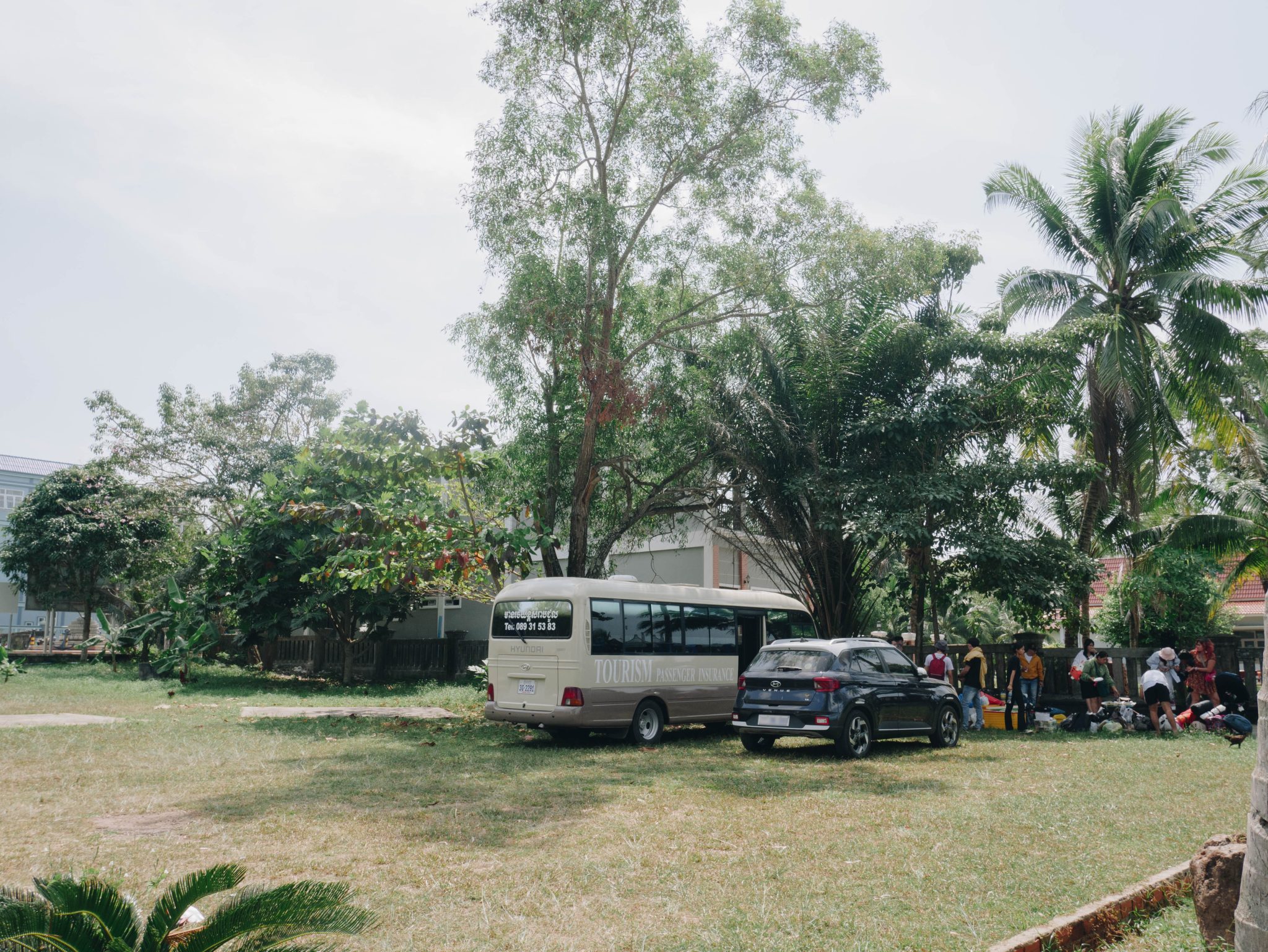 Waiting for the boat felt like forever when you didn't have a single grain of rice in your stomach. We were getting hangry.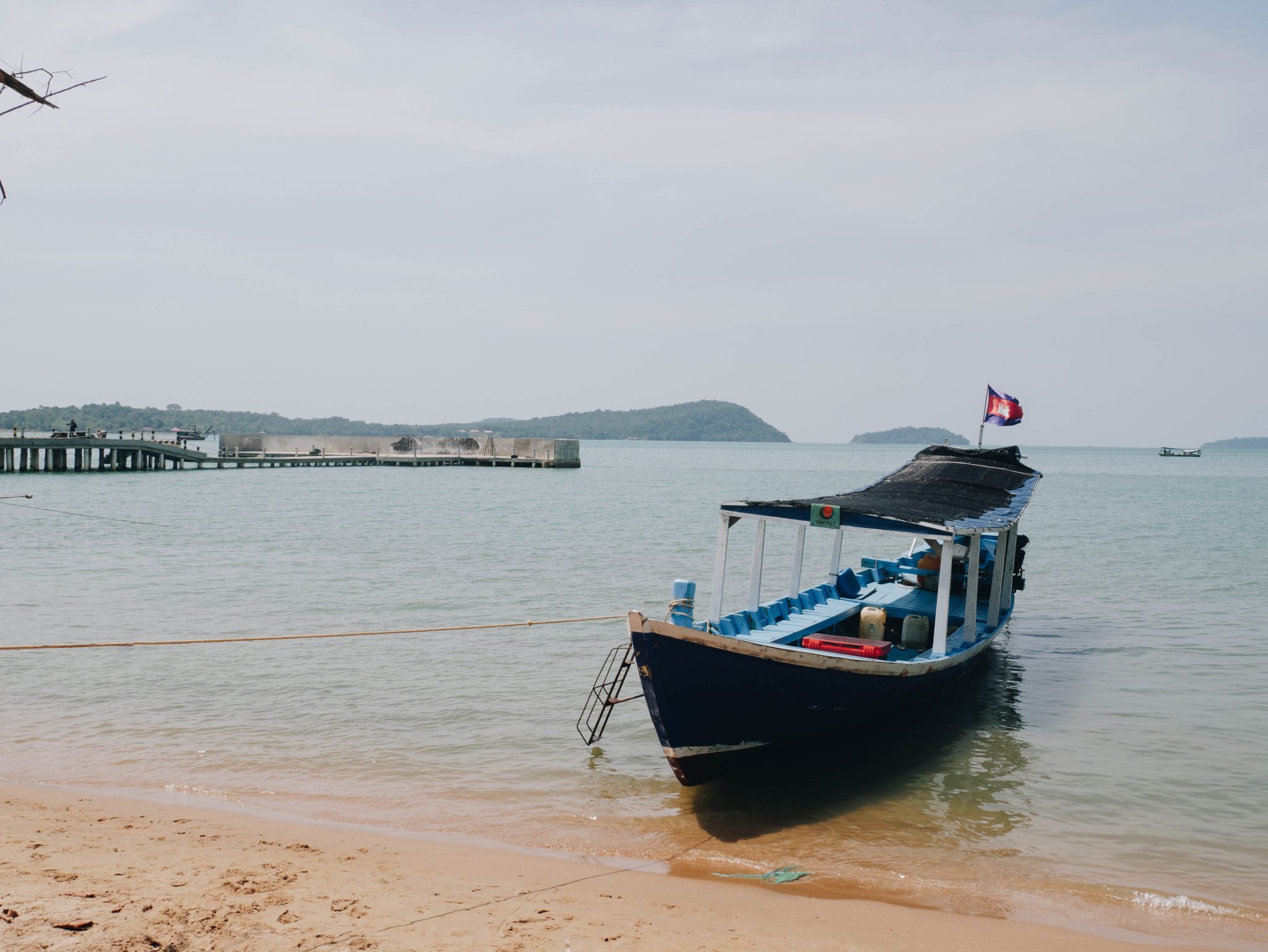 We finally left at 1:10pm and got to Kactus Koh Ta Kiev at 2pm. Traveling from Ream beach to Kactus takes between 30-40 minutes depending on the weather.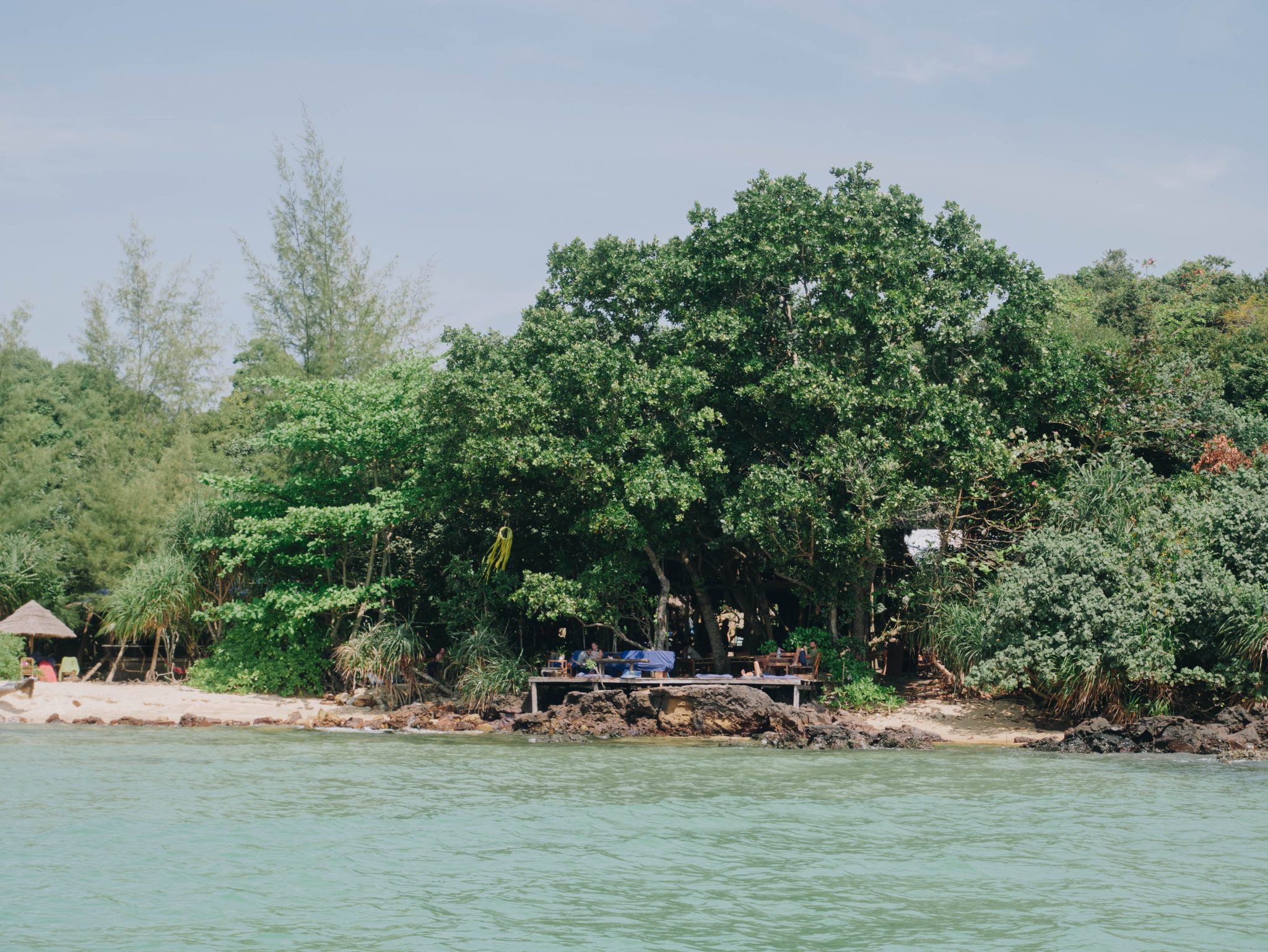 Welcome to Kactus Koh Ta Kiev
We finally got here!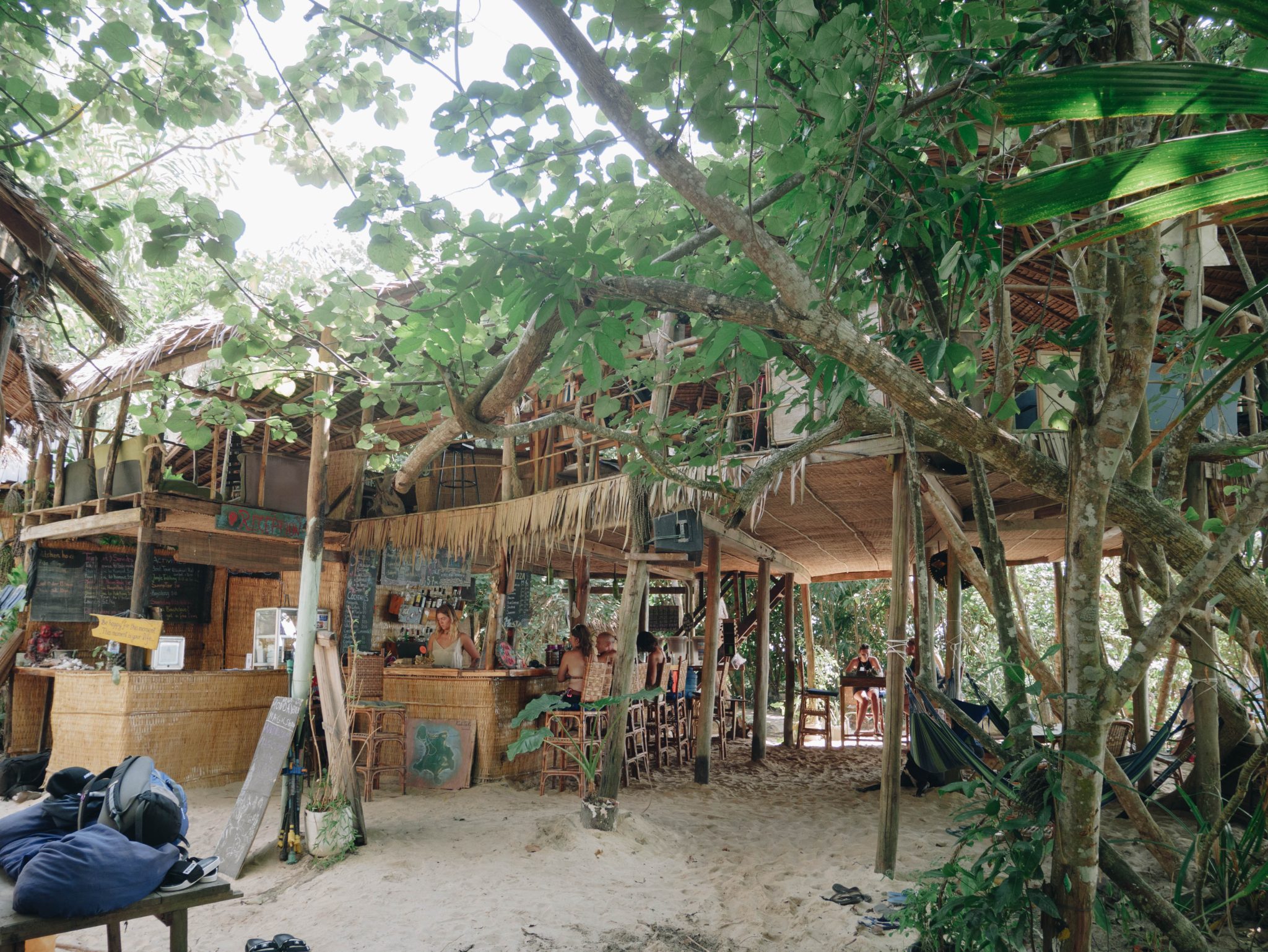 All the guests were led to the reception area before checking in. Once everyone was there, they started telling us the rules of staying on the island and announced our names with the room we'd be staying in.
There are many different types of accommodations here at Kactus, ranging from tent, dorm, shared bathroom bungalow to private bathroom bungalow.
I'm not a fan of shared bathroom, so I decided to book for Seaview Bungalow with Private Bathroom for $50 per night. We checked and compared the prices around, and booking with Kactus directly was cheaper.
Our treehouse is called "I Love My Life". 😂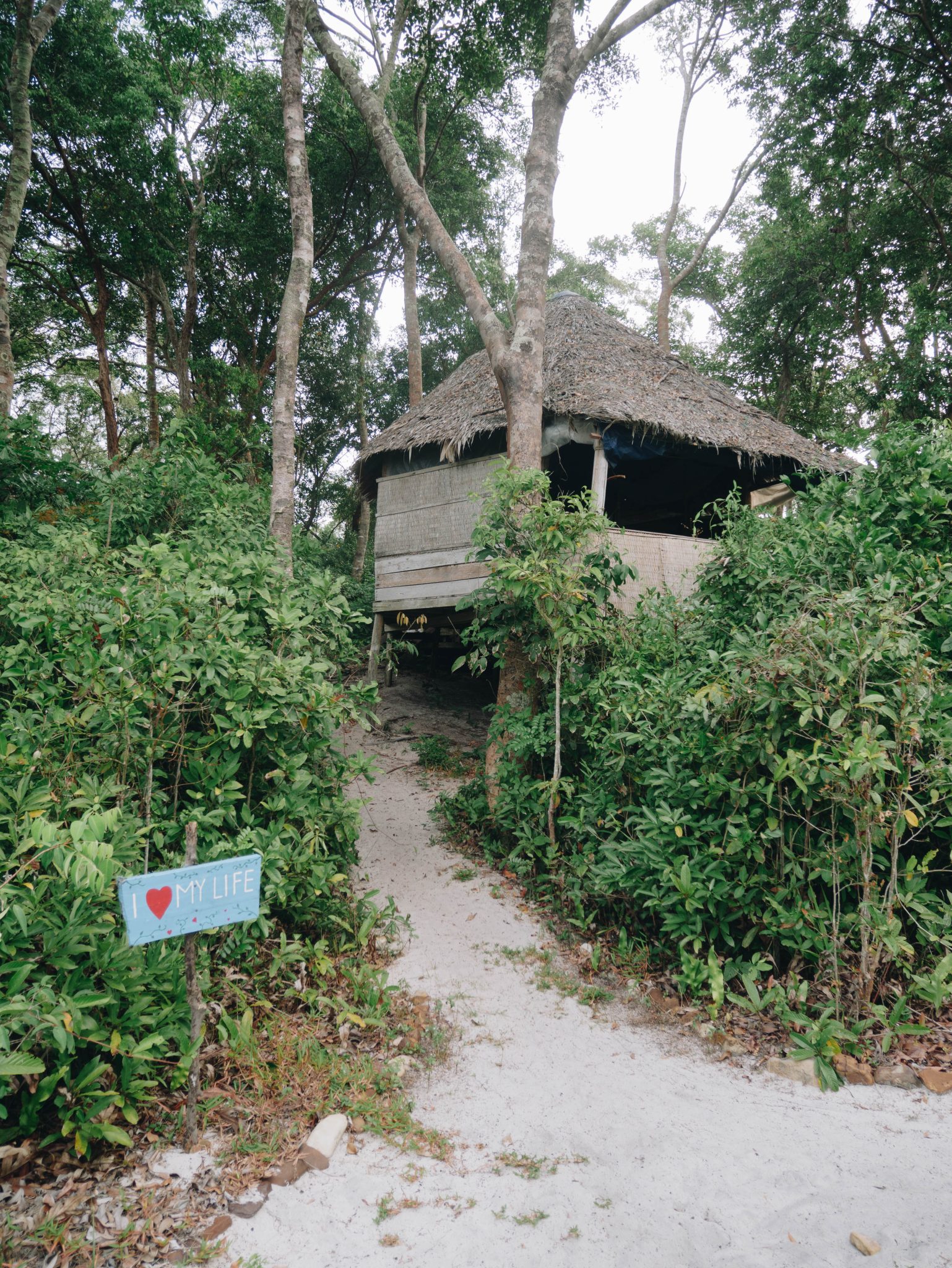 You might find some of the bungalow names and wooden sign boards cliché, but these people are very creative with names. And yes, I love my life! Haha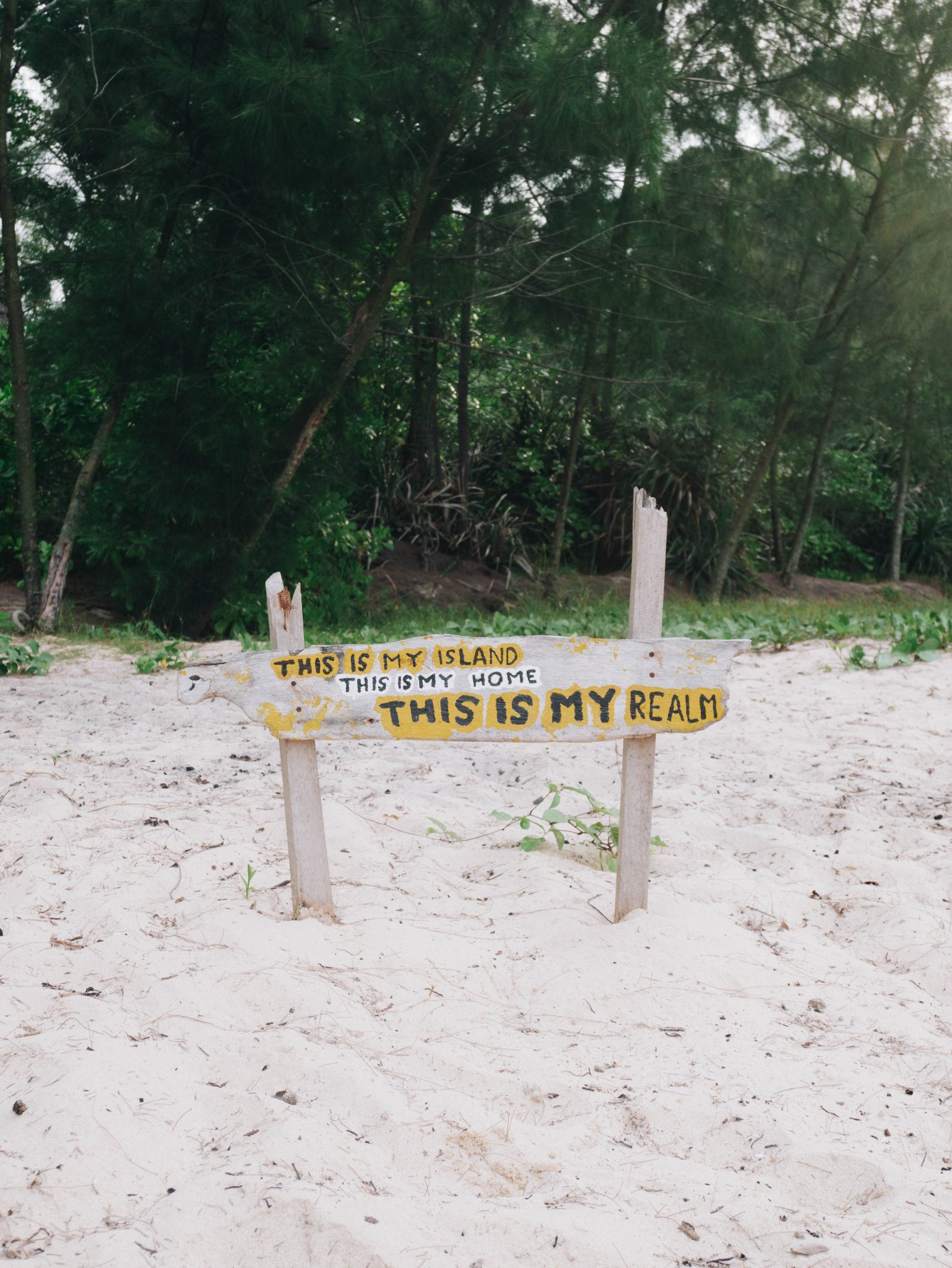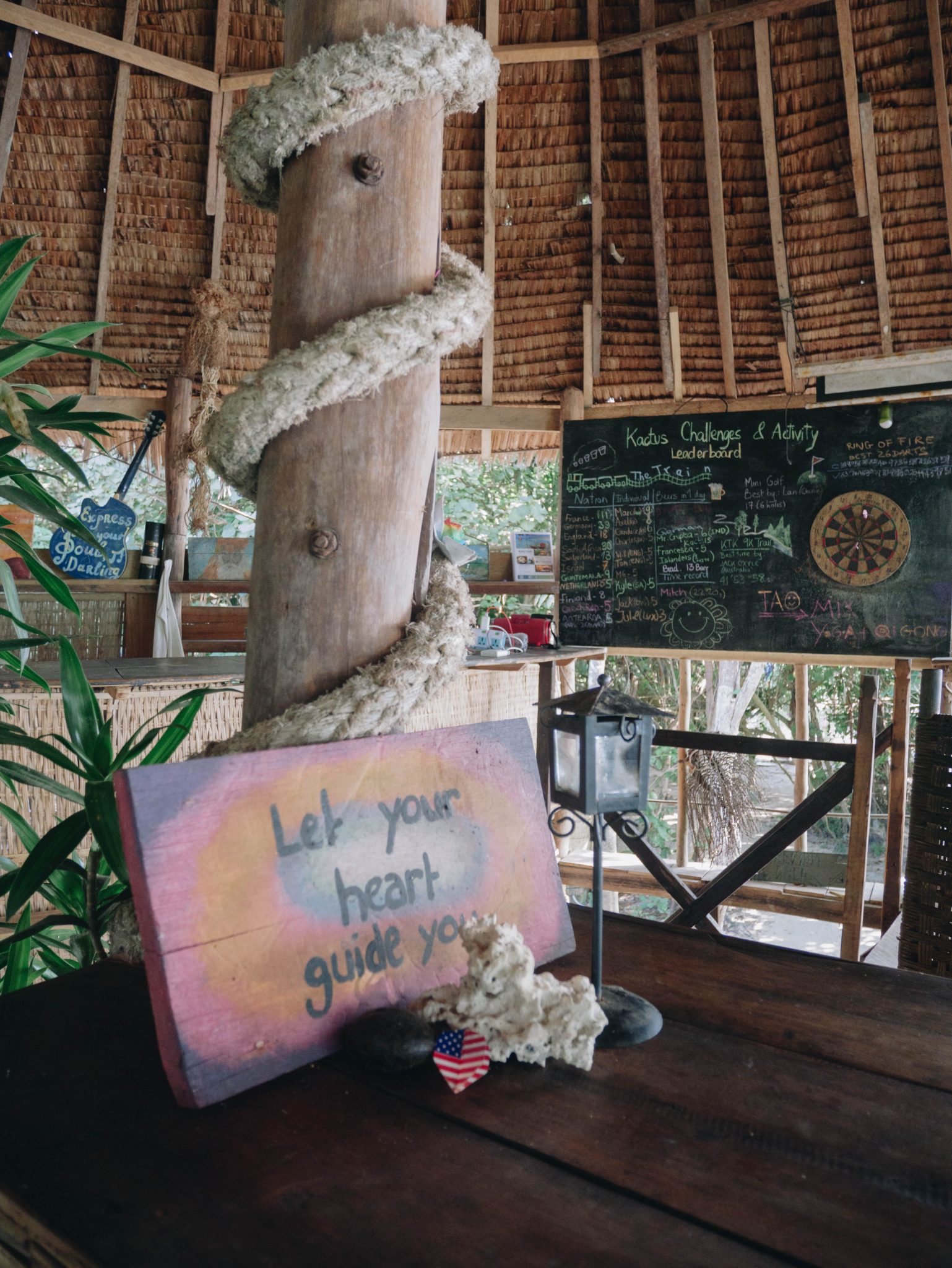 Our bungalow could accommodate 4 people. You'll find 1 double bed and 1 bunk bed in this room.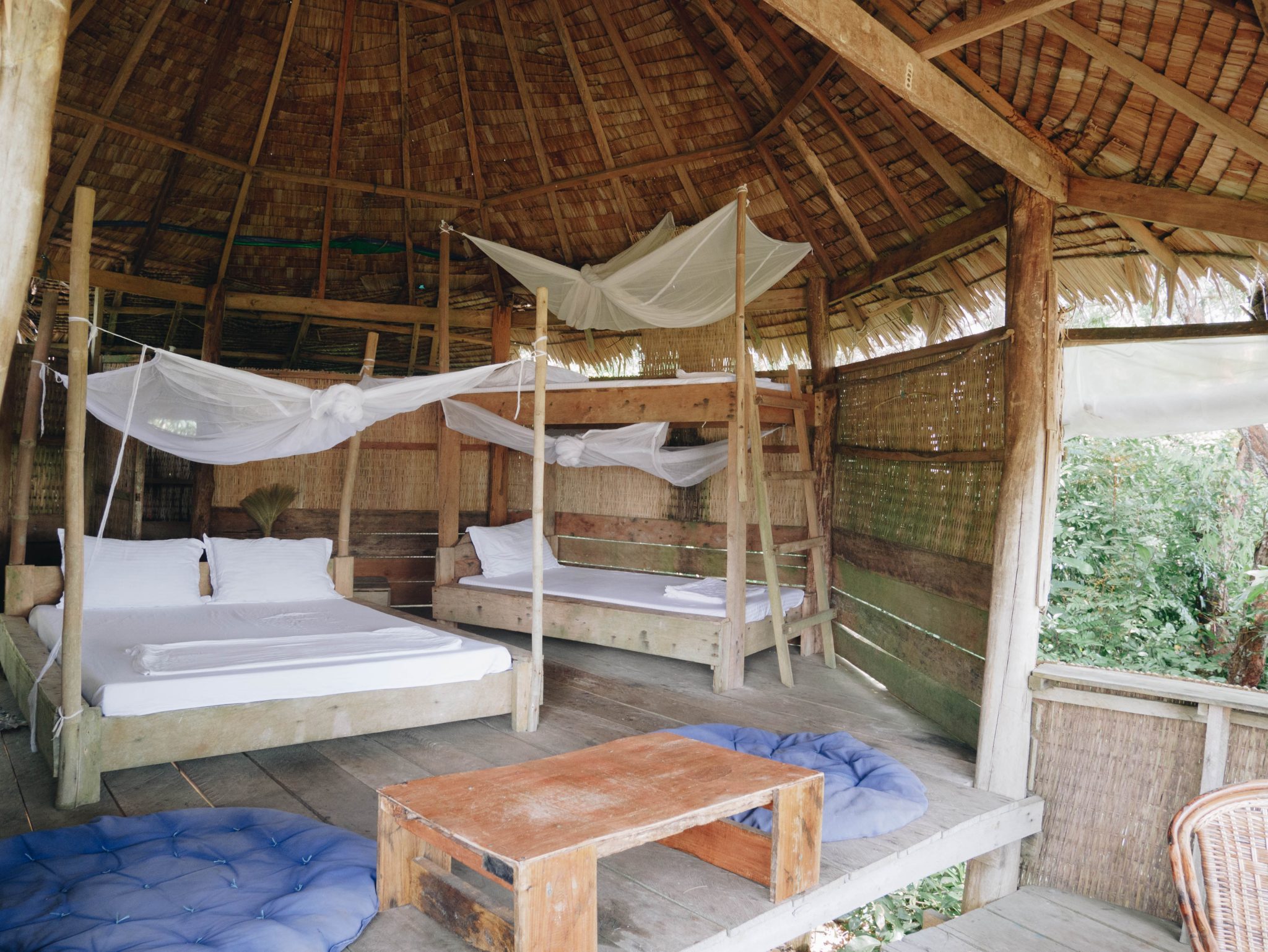 Towel isn't provided, make sure you bring your own.
All rooms at Kactus aren't equipped with fans. It wasn't stuffy during our visit, but it must be really hot in March and April.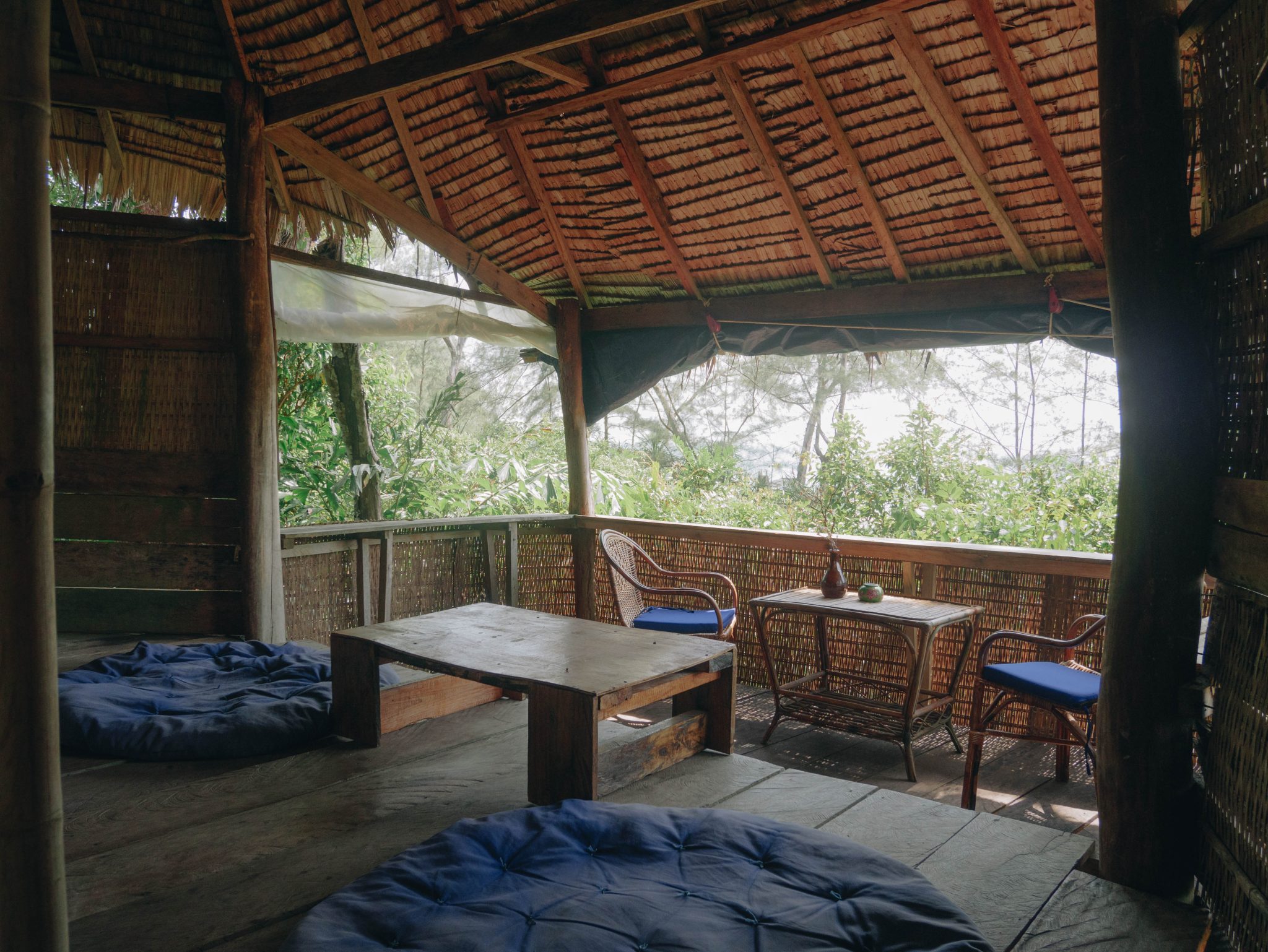 The bathroom is divided into 3 corners; one for the sink, one for the toilet and another one for shower.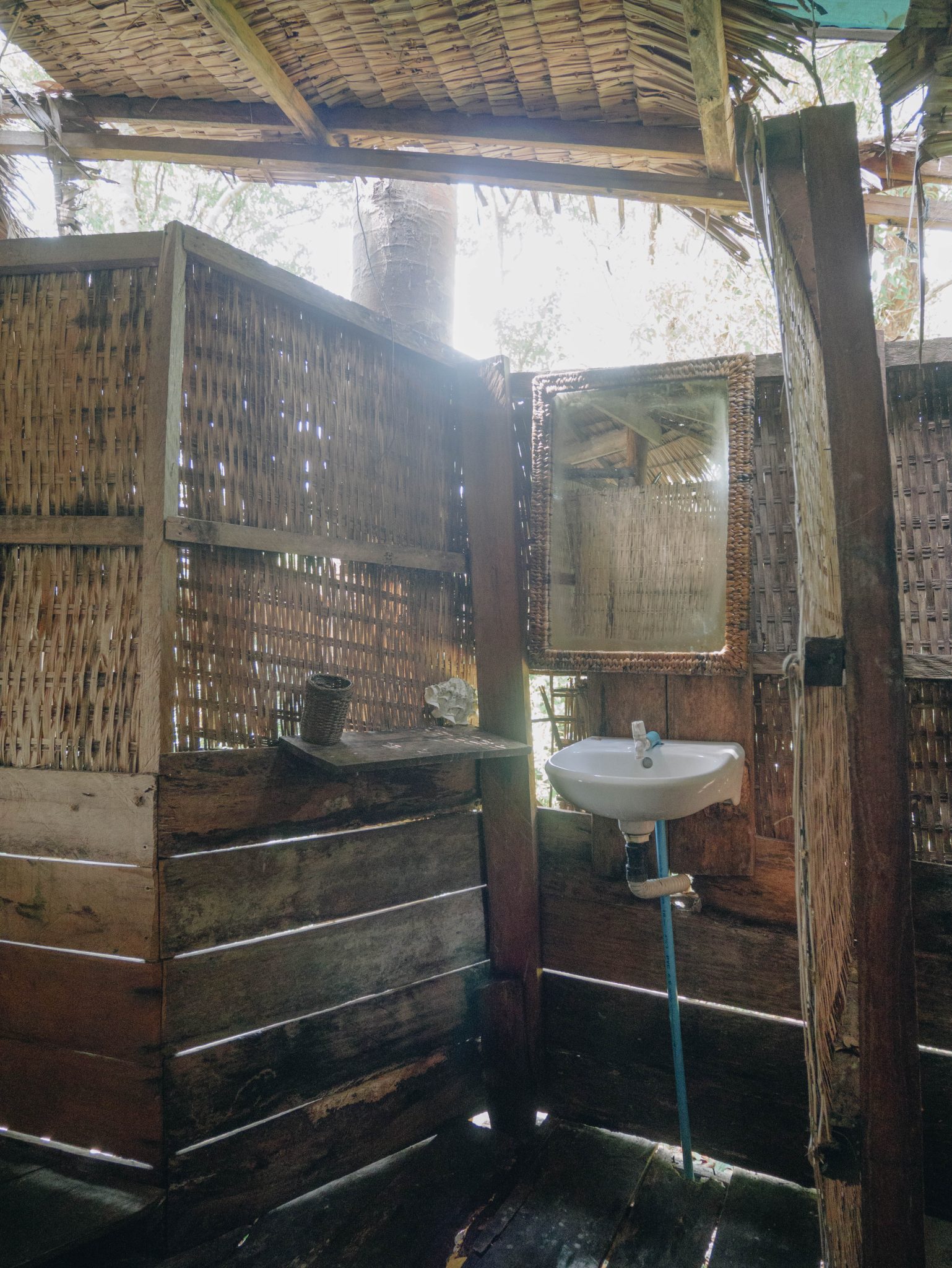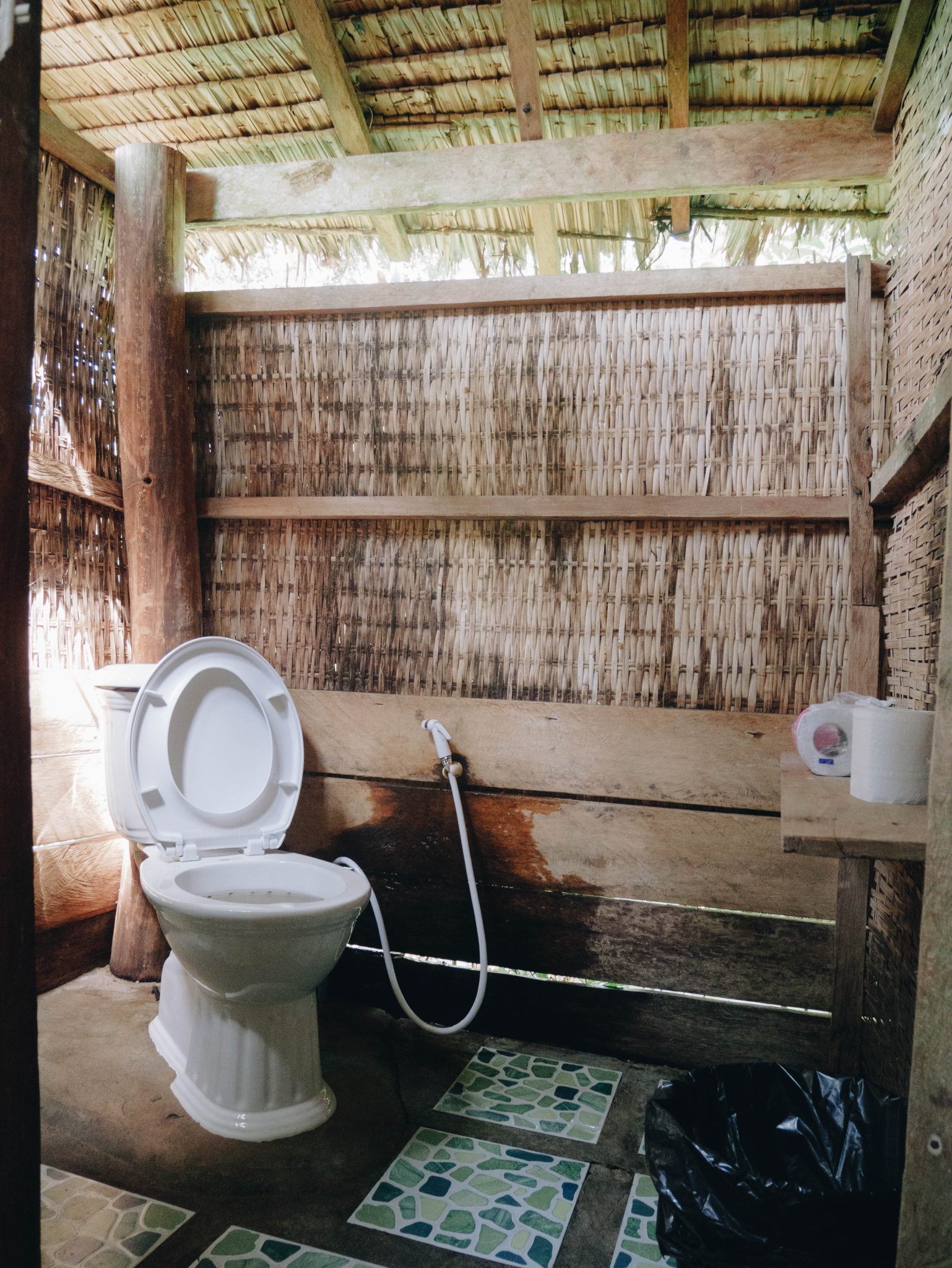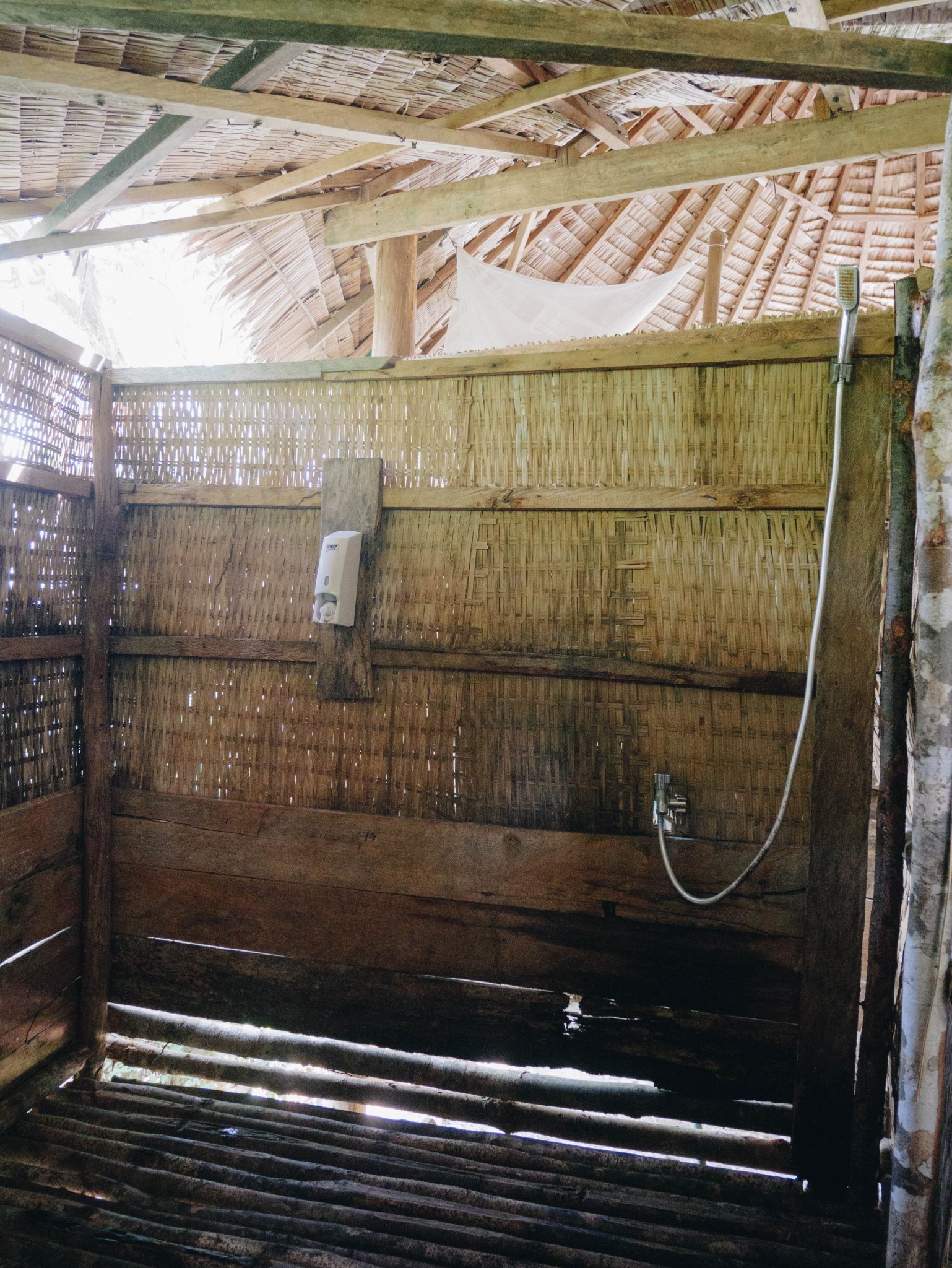 They have solar powered electricity and water here, but it's not as strong. We woke up the next morning with no water (it was back at around 9am), so check the water before you poop. 🤣
We headed back to Kactus restaurant for some brunch right after we unpacked.
Kactus Restaurant & Bar
We finally had some food in our stomach at 3:30pm. :')
Food at Kactus starts from $3.5, while drinks start from $1.5.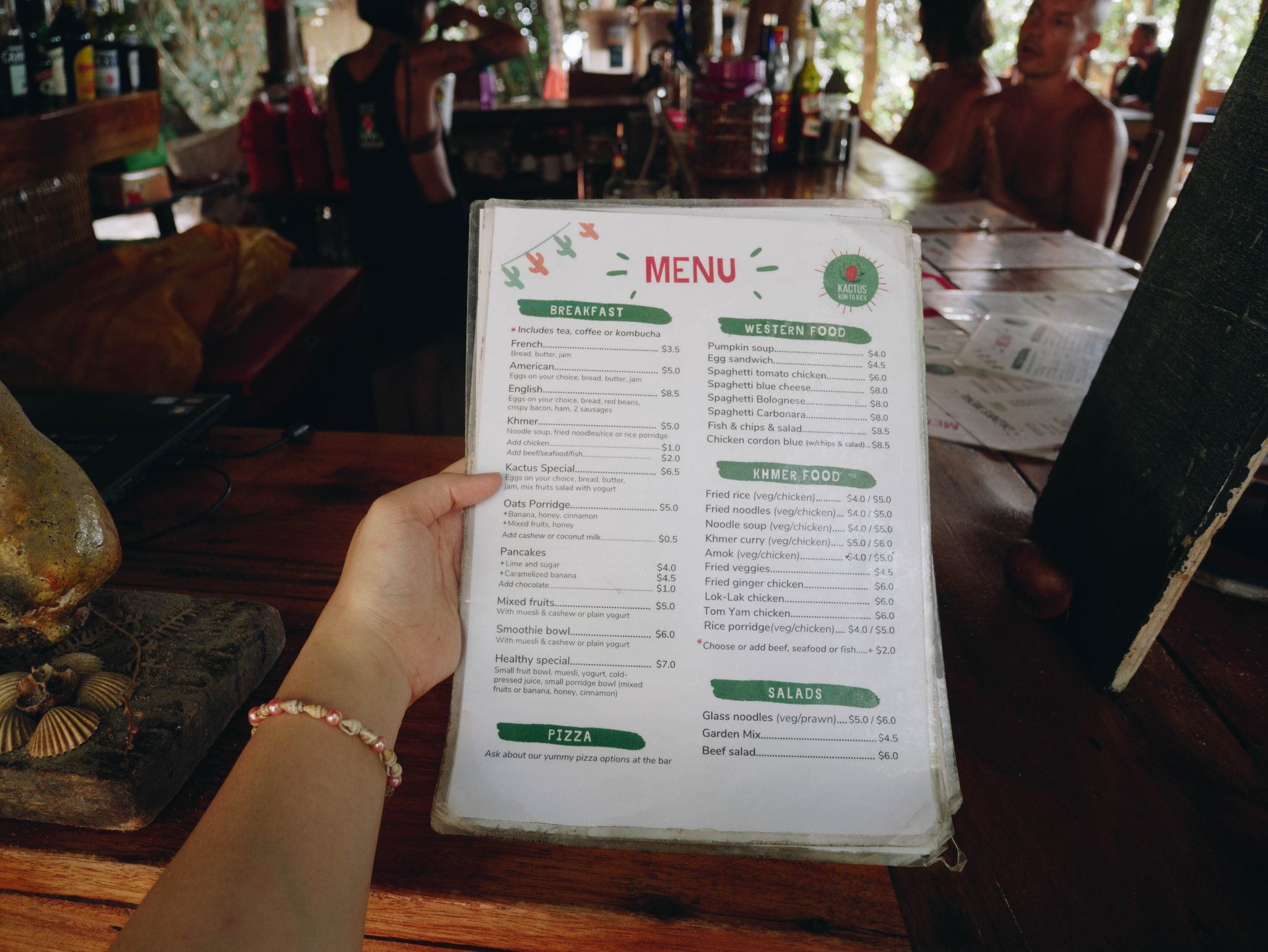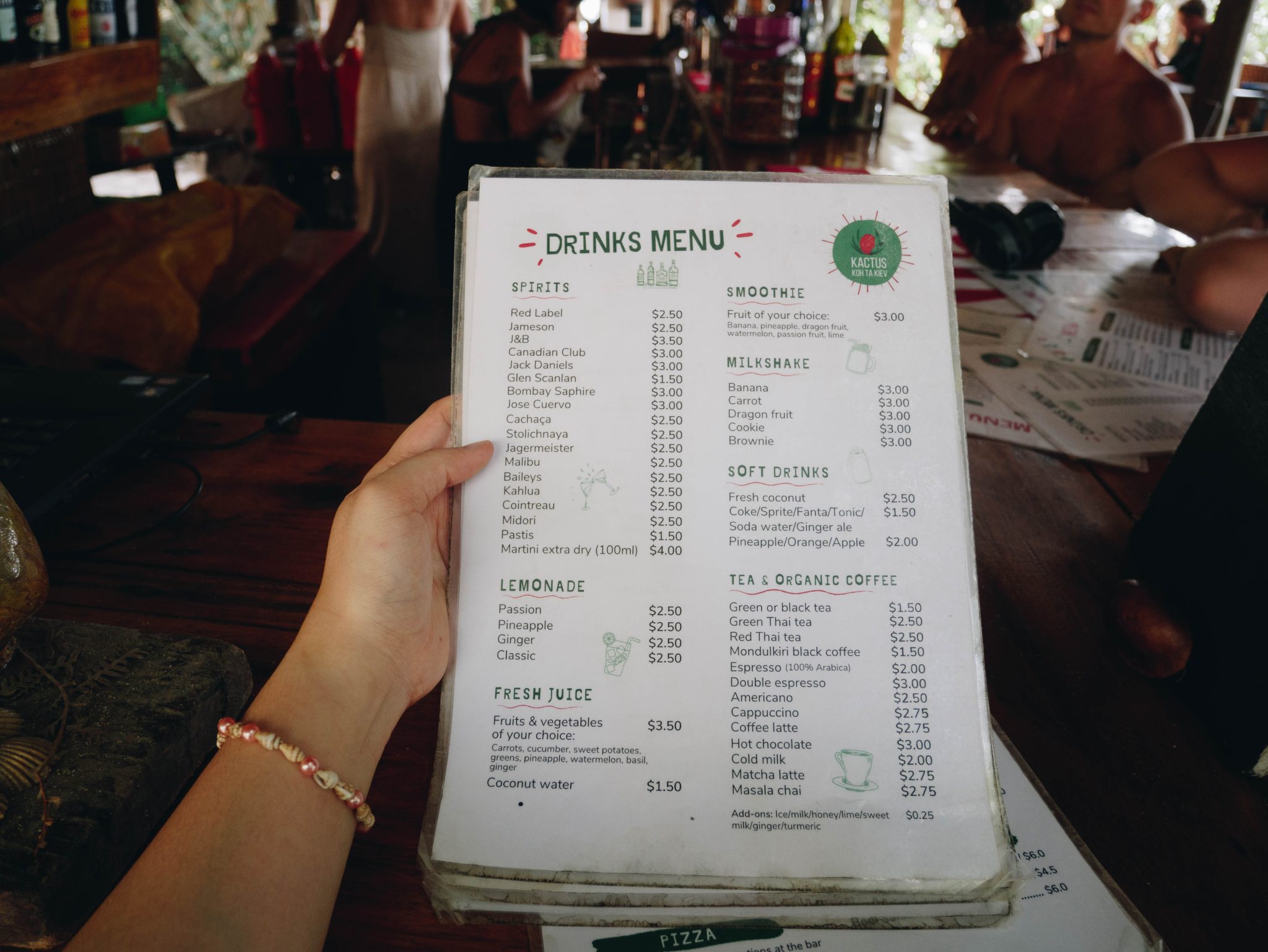 We ordered beef fried rice, Lok Lak, Tom Yam and Carbonara Spaghetti with fresh watermelon juice for lunch. Their food didn't wow us, but it was decent.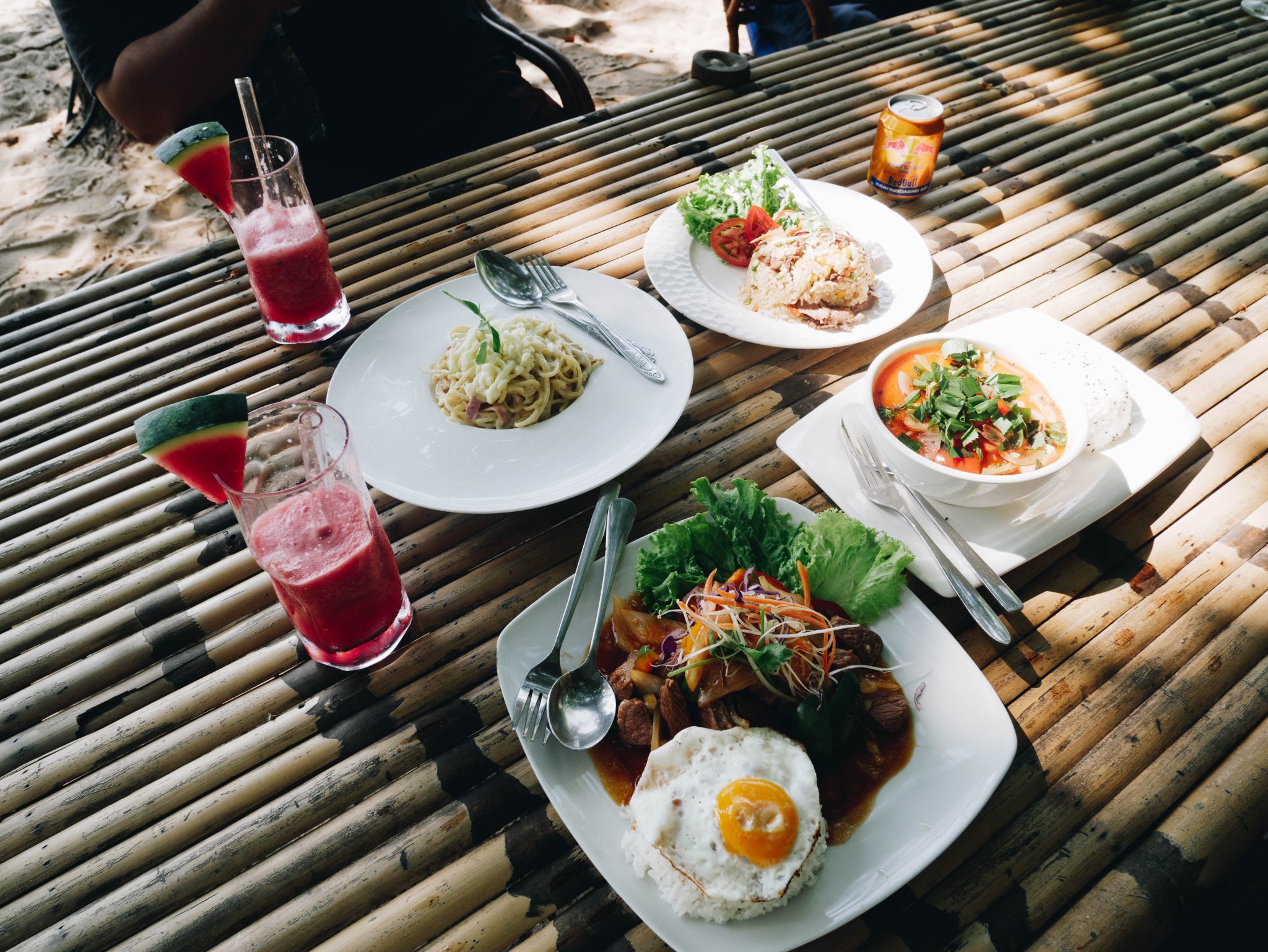 To order food here, you'll first have to open a bar tab at the reception. Once opened, you just need to tell them your name when you order and pay when you check out.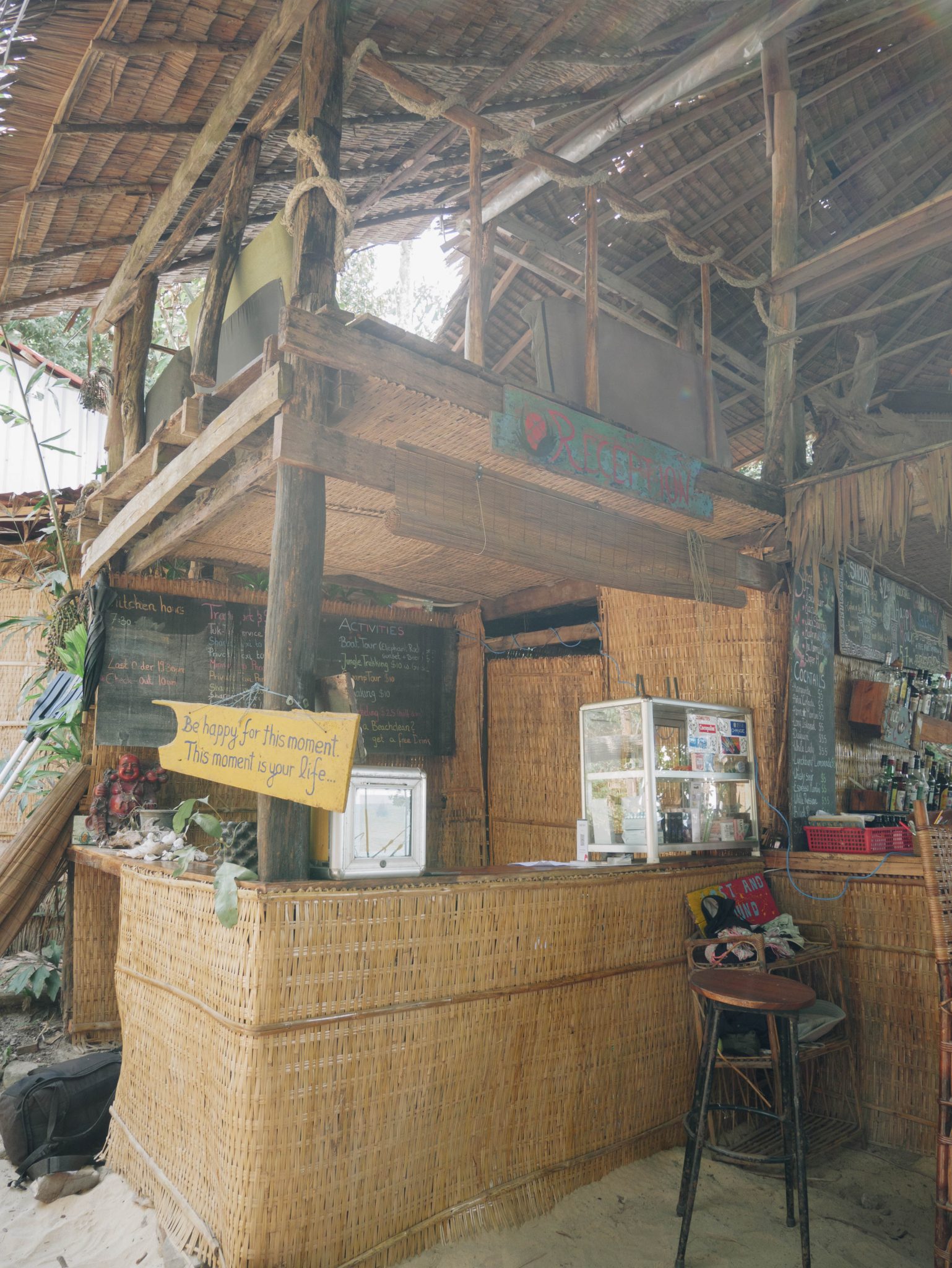 It's easy, but there are also some downsides to that.
Since the receipt is issued with nothing, but the date you ordered with overall price, it's very difficult to see whether or not the amount is accurate. In our case, we already paid for our bungalows when we booked, but they still included that in the receipt. It was an honest mistake and I knew we couldn't have spent that much, so I asked to double check.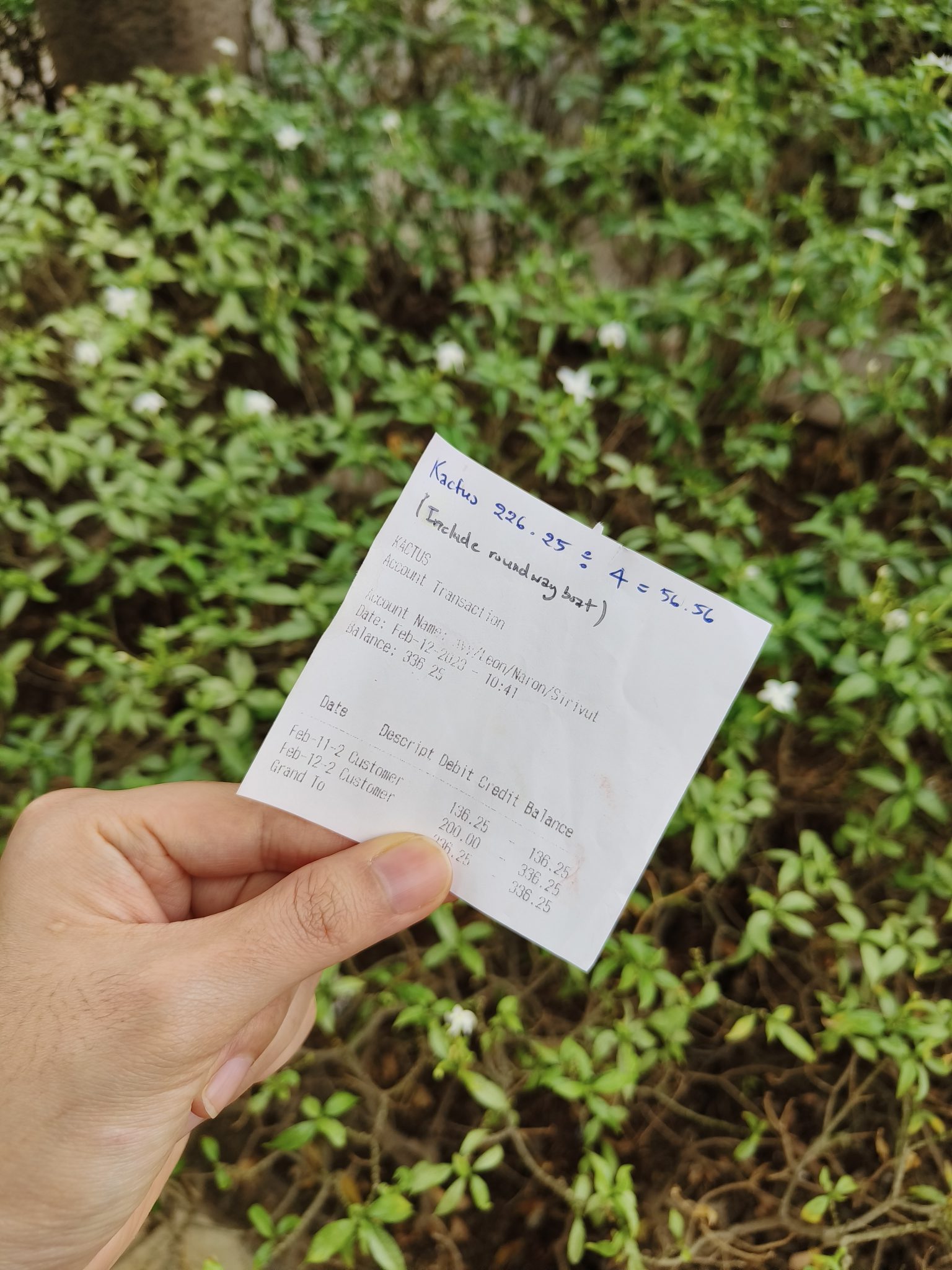 Checking out takes quite a while especially when you're in line after guests who are staying for days or weeks. A week-long-guest would take longer time to check out as they don't remember what they ordered. They will then need to go through the laptop screen with Kactus staff to check one by one.
One tip is to note what you order and calculate your total bill before checking out. If the amount is totally different, ask Kactus crew to break it down for you.
There are a lot of activities you can do here at Koh Ta Kiev. You can take the boat tour and go cliff jumping from the Elephant rock, snorkeling, fishing and even do jungle trekking.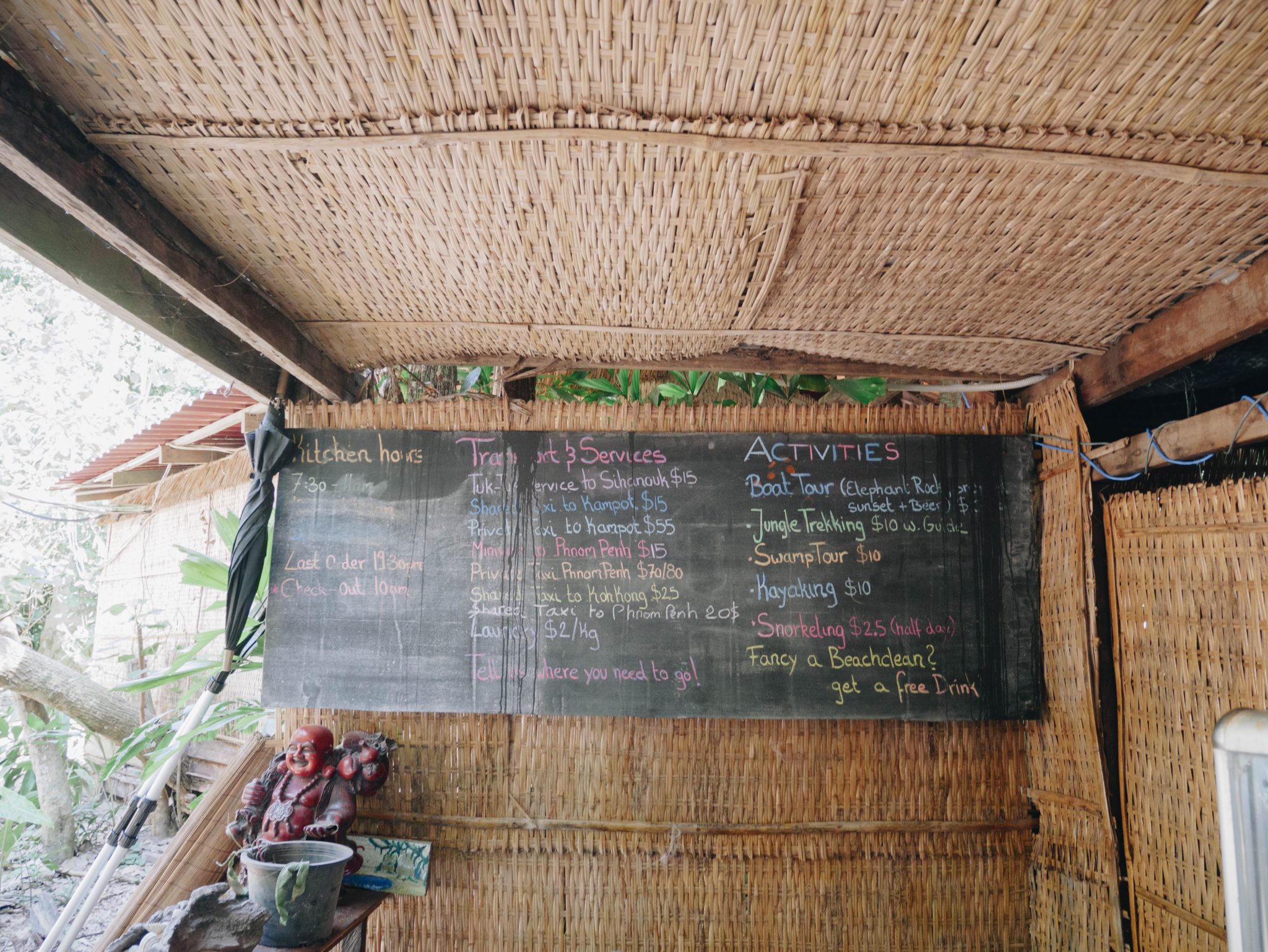 But we weren't in the mood for all that, so we decided to just stay on the island.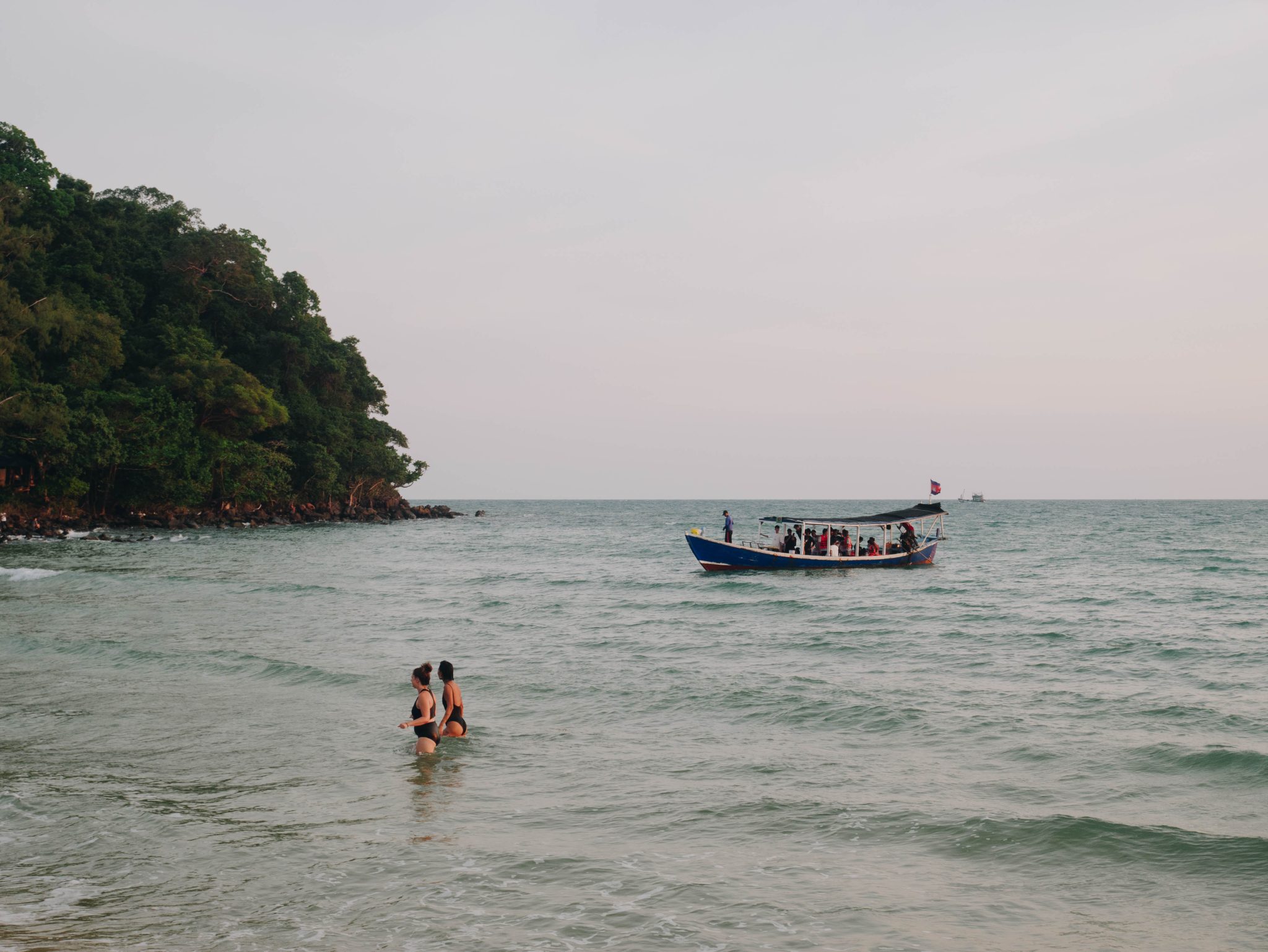 This is their chill out area. We'd love to just sit and do nothing.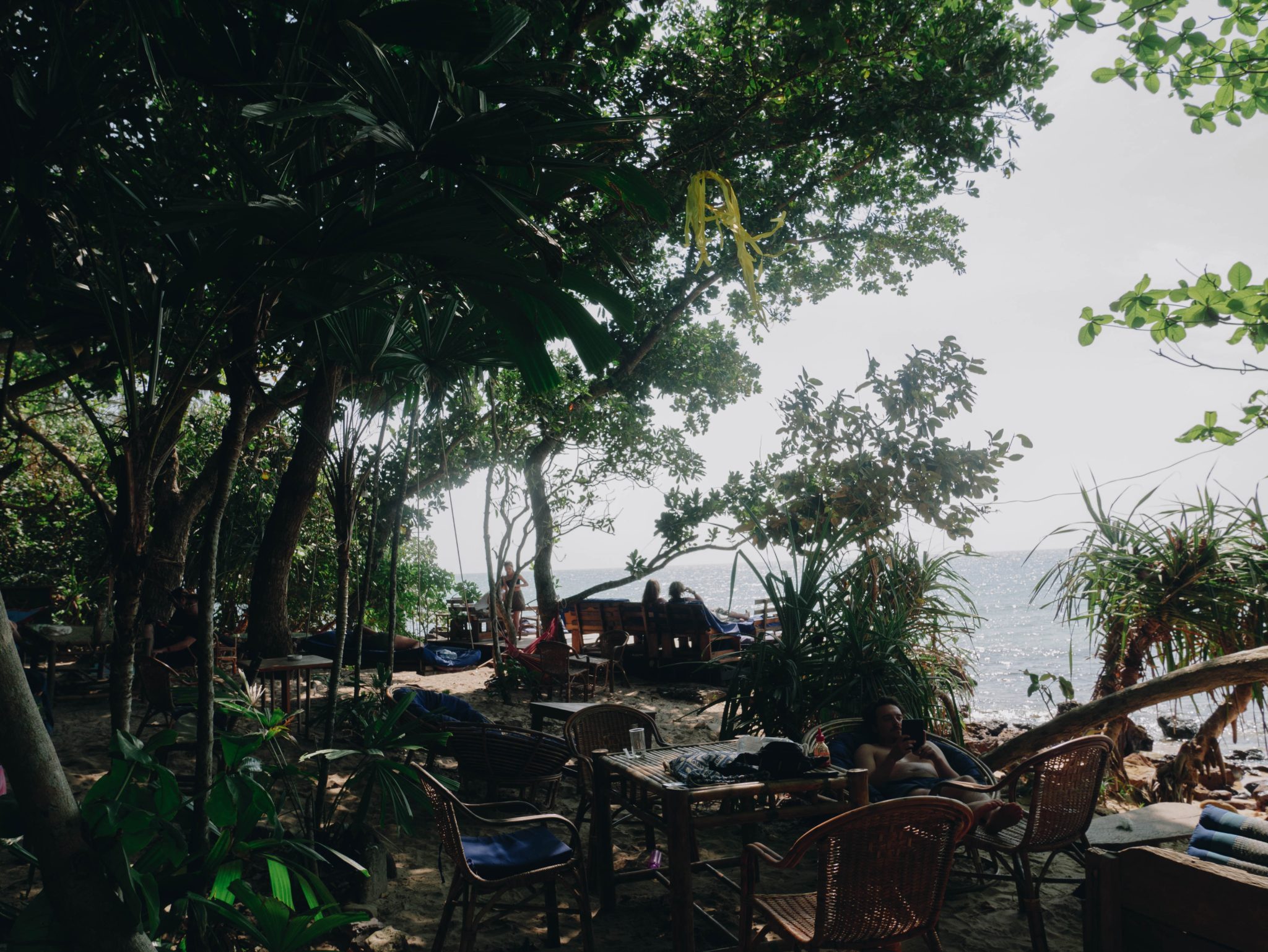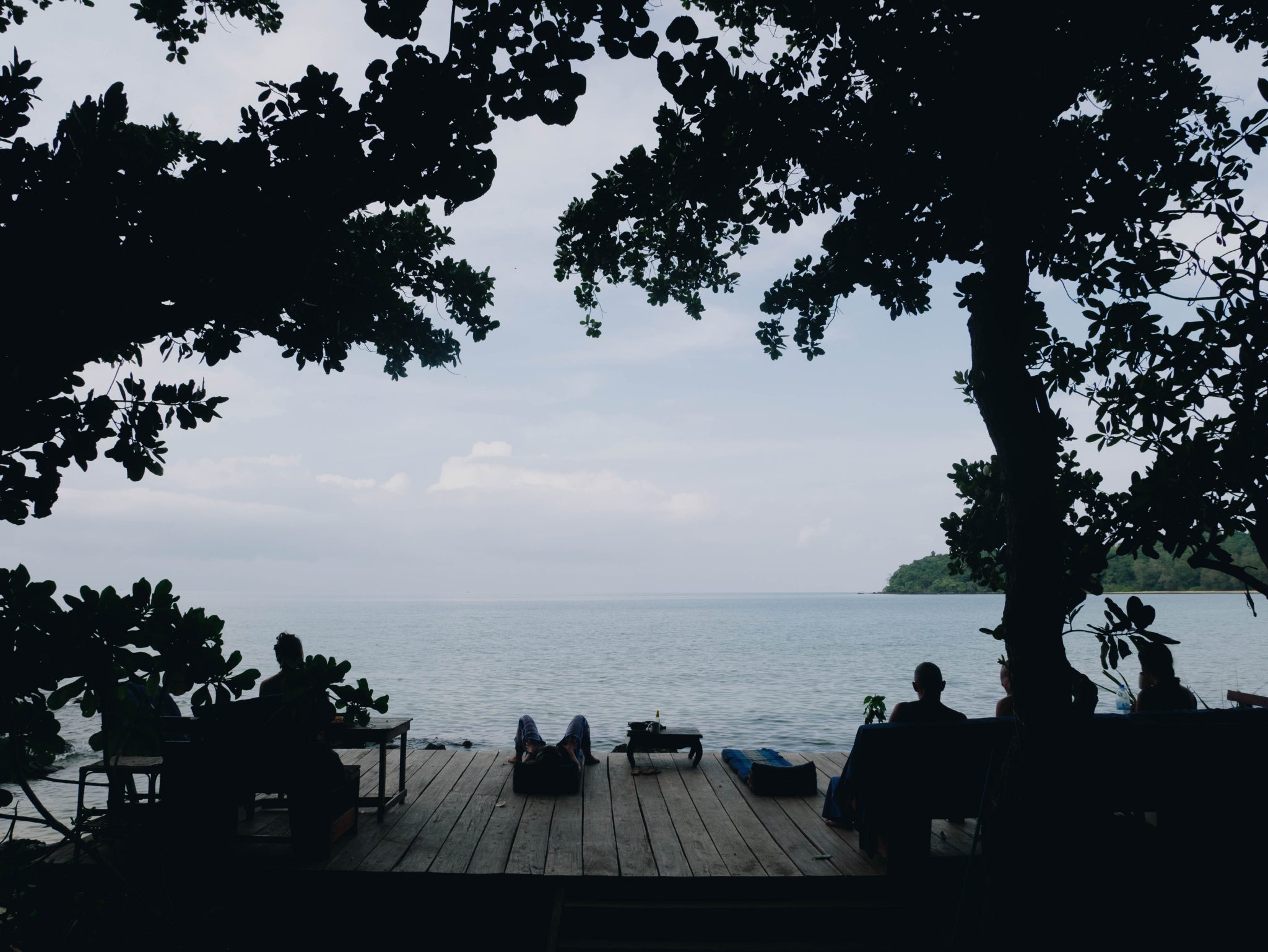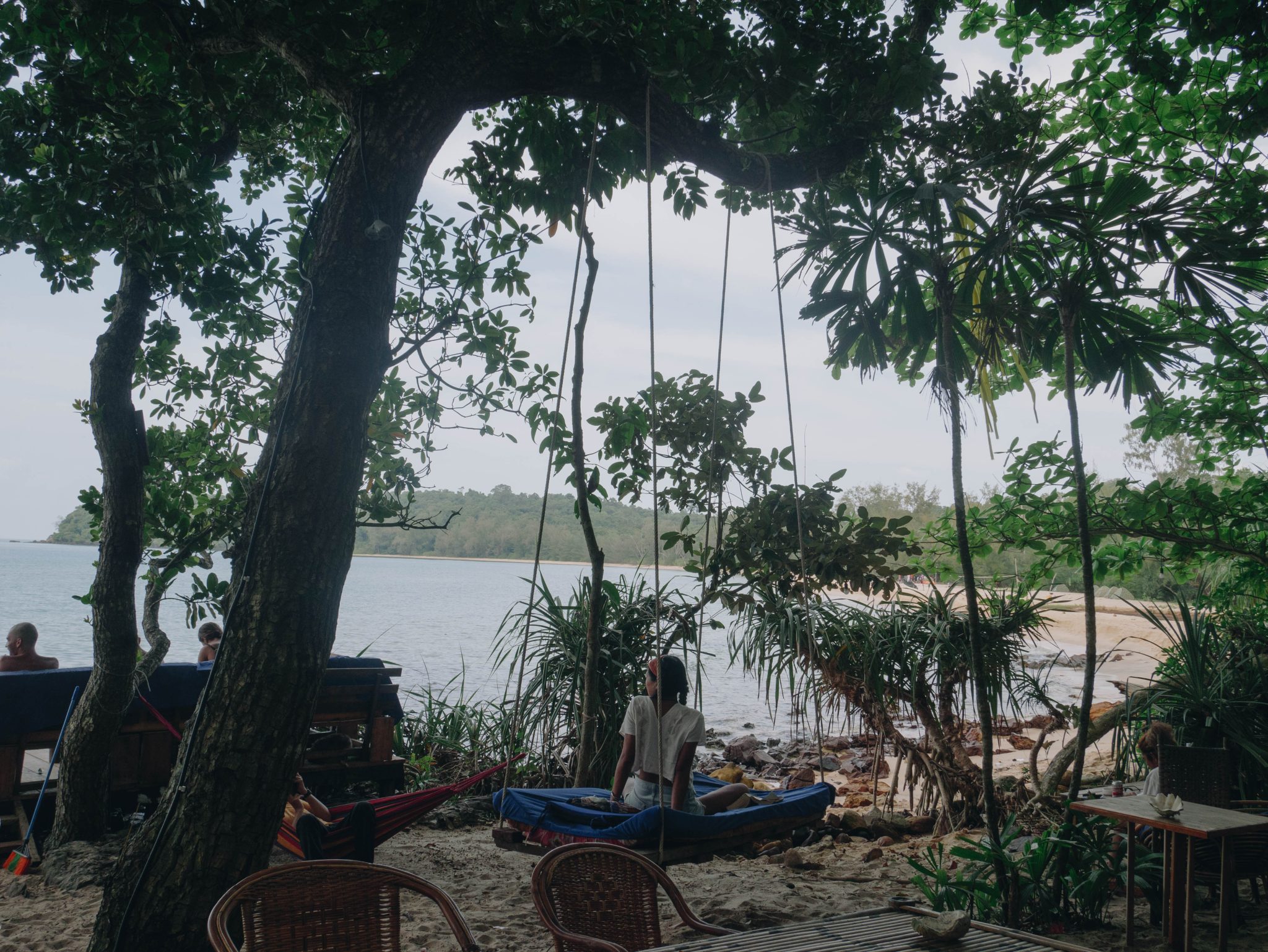 They also have board games here at Kactus, none that we know how to play. 😂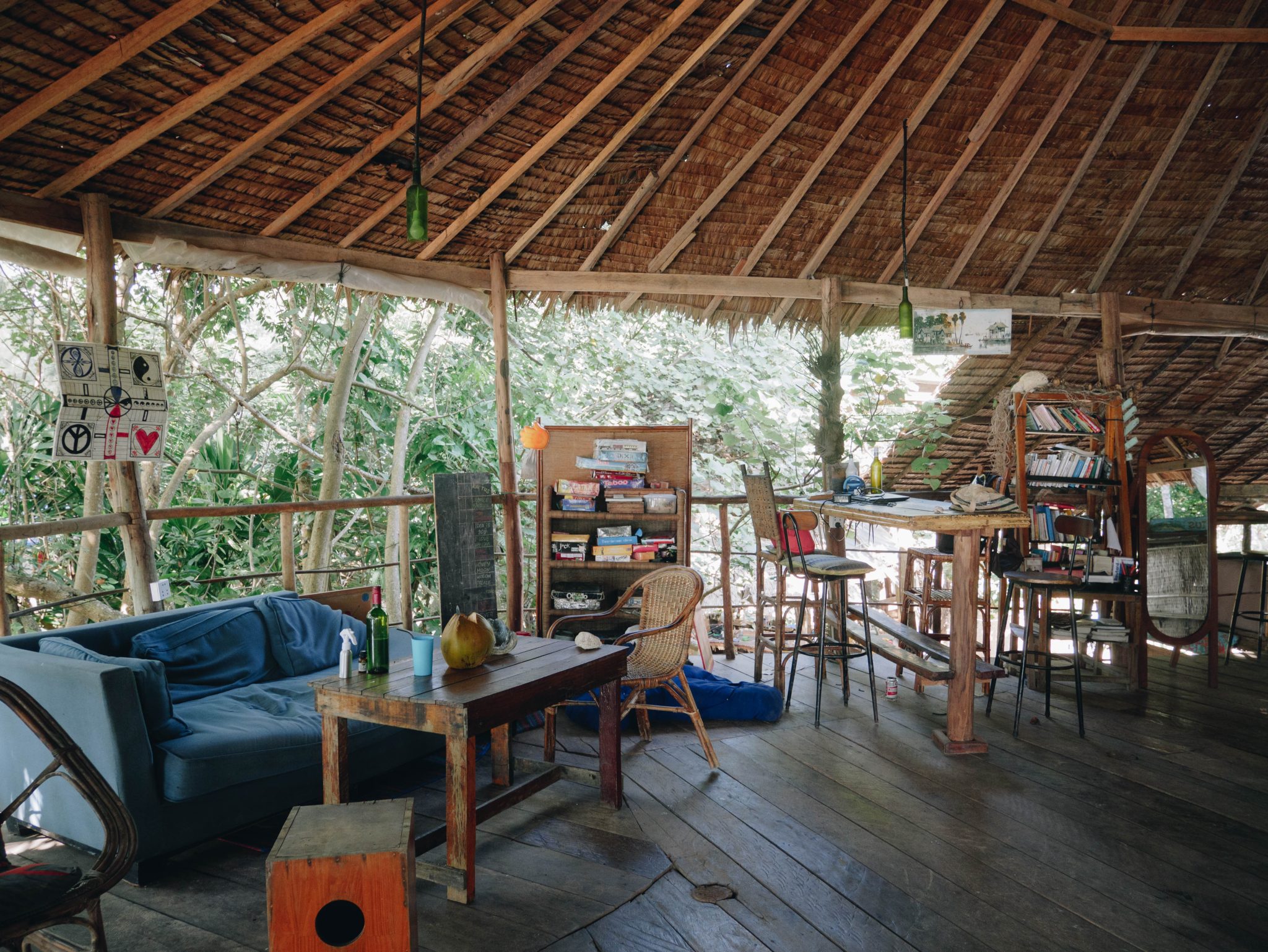 You'll have phone signal here, but mobile data is very slow. You can pay $0.50 per person for the unlimited access of WiFi. It's quite stable considering being on the island.
Kactus is pet-friendly. You'll see a lot of dogs here.
This is Toby. He's even taller than I am when he stands up with 2 legs. :')
Kactus Koh Ta Kiev Beach
Kactus Koh Ta Kiev Beach might not be the most beautiful beach in Cambodia, but it's a great place to get away to.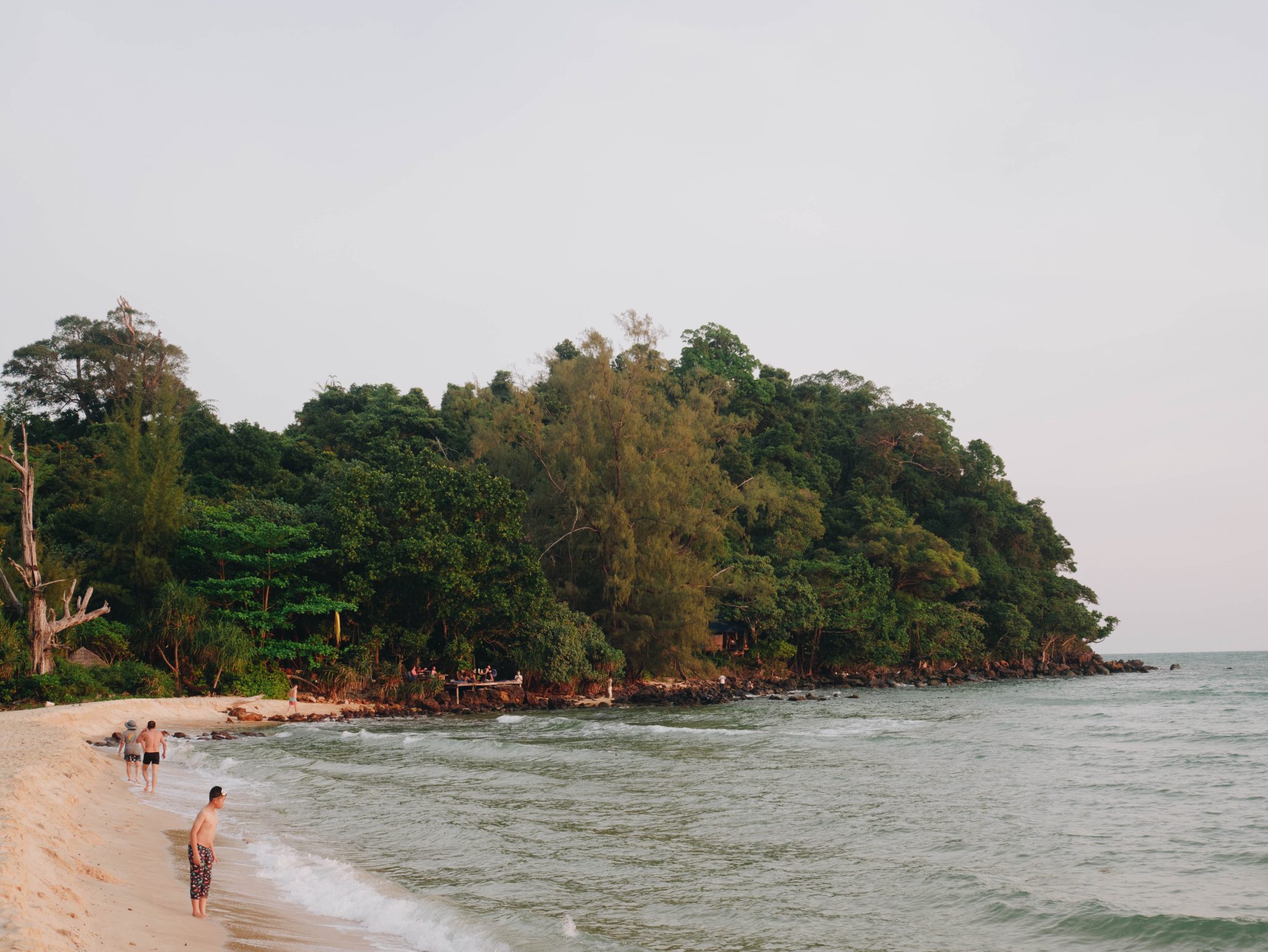 The resort is owned by foreigner, so it offers a totally different vibe. It almost feels like you're in a different land.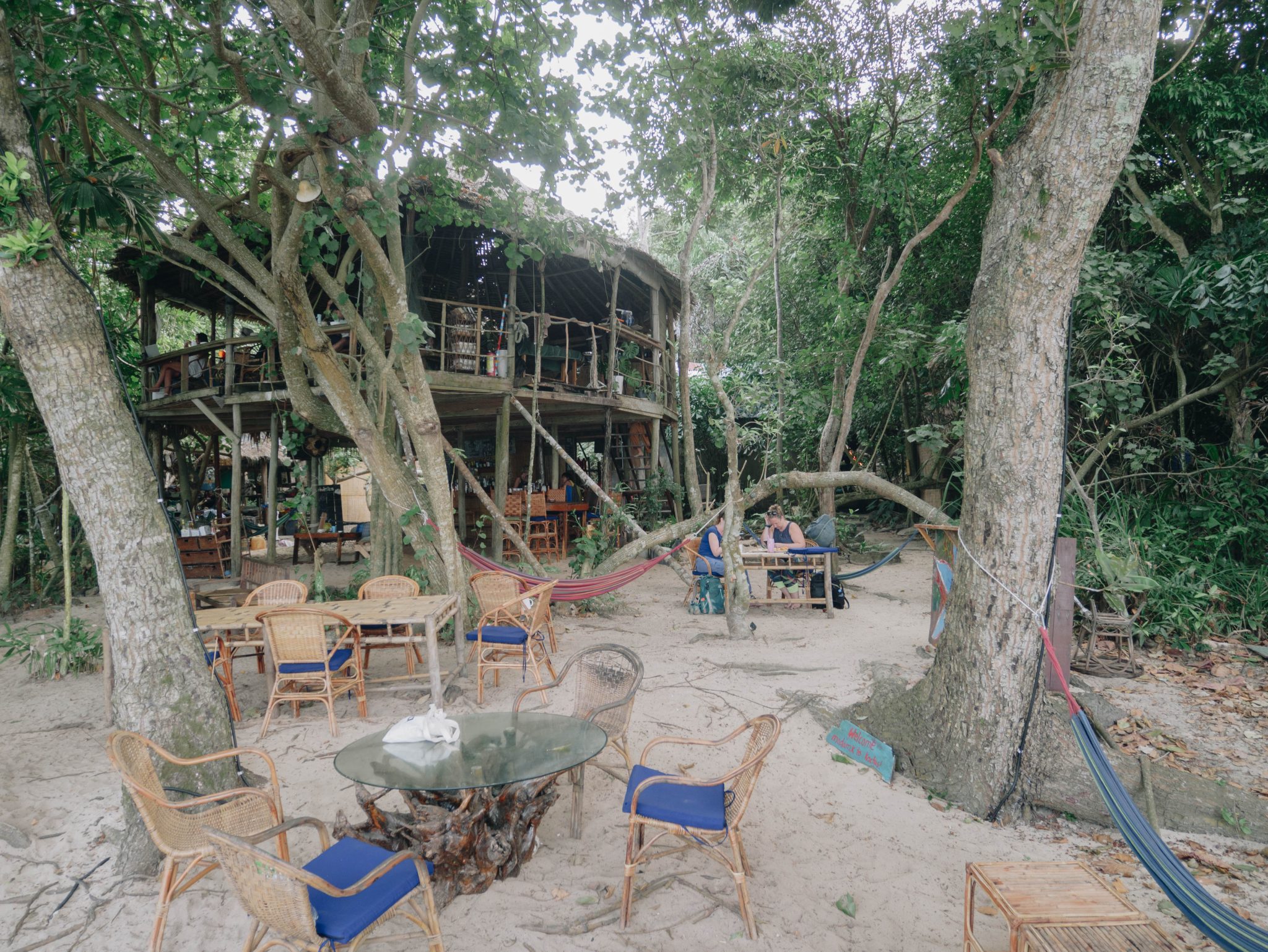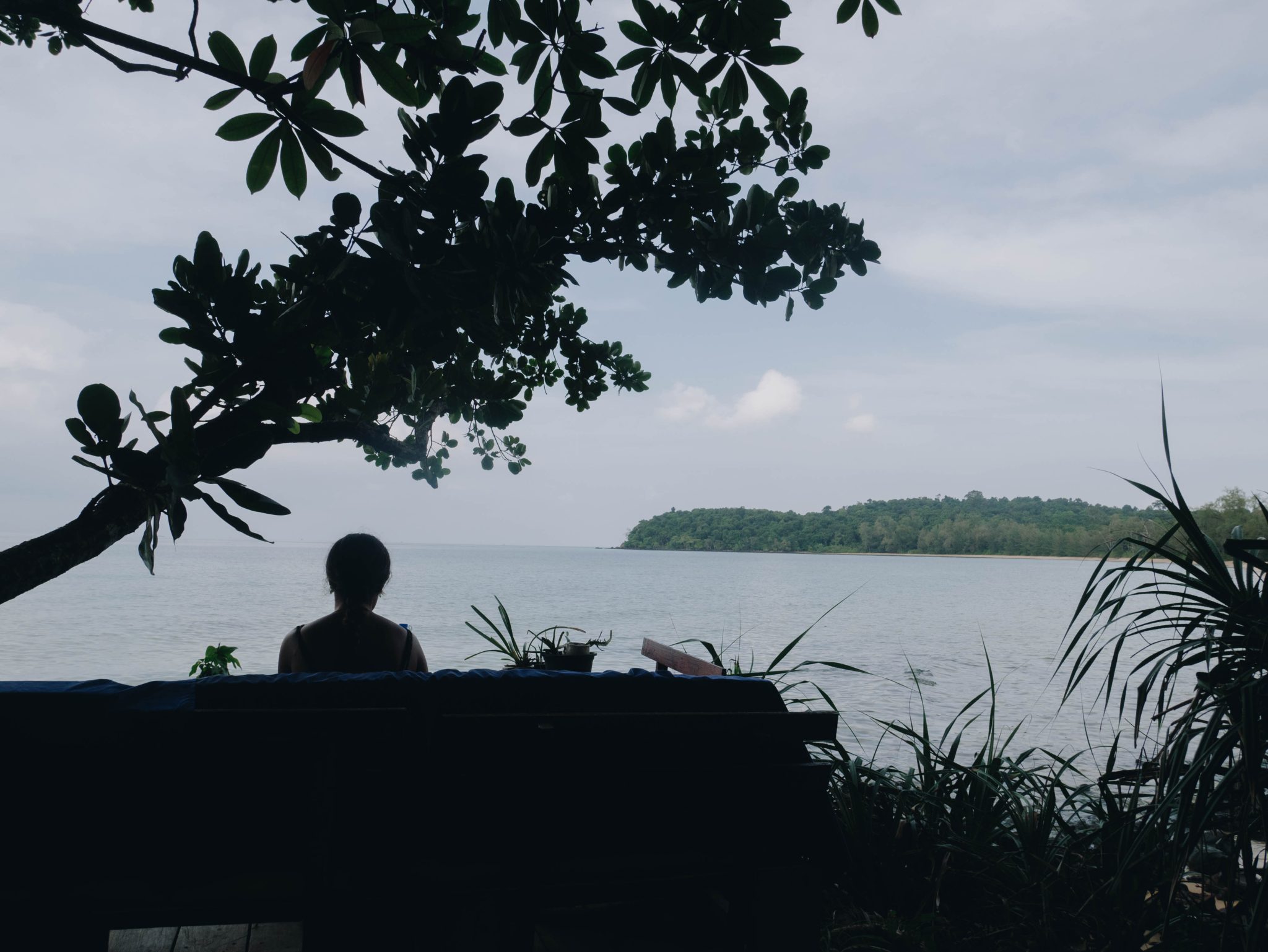 We were chilling at the chill out area until sunset.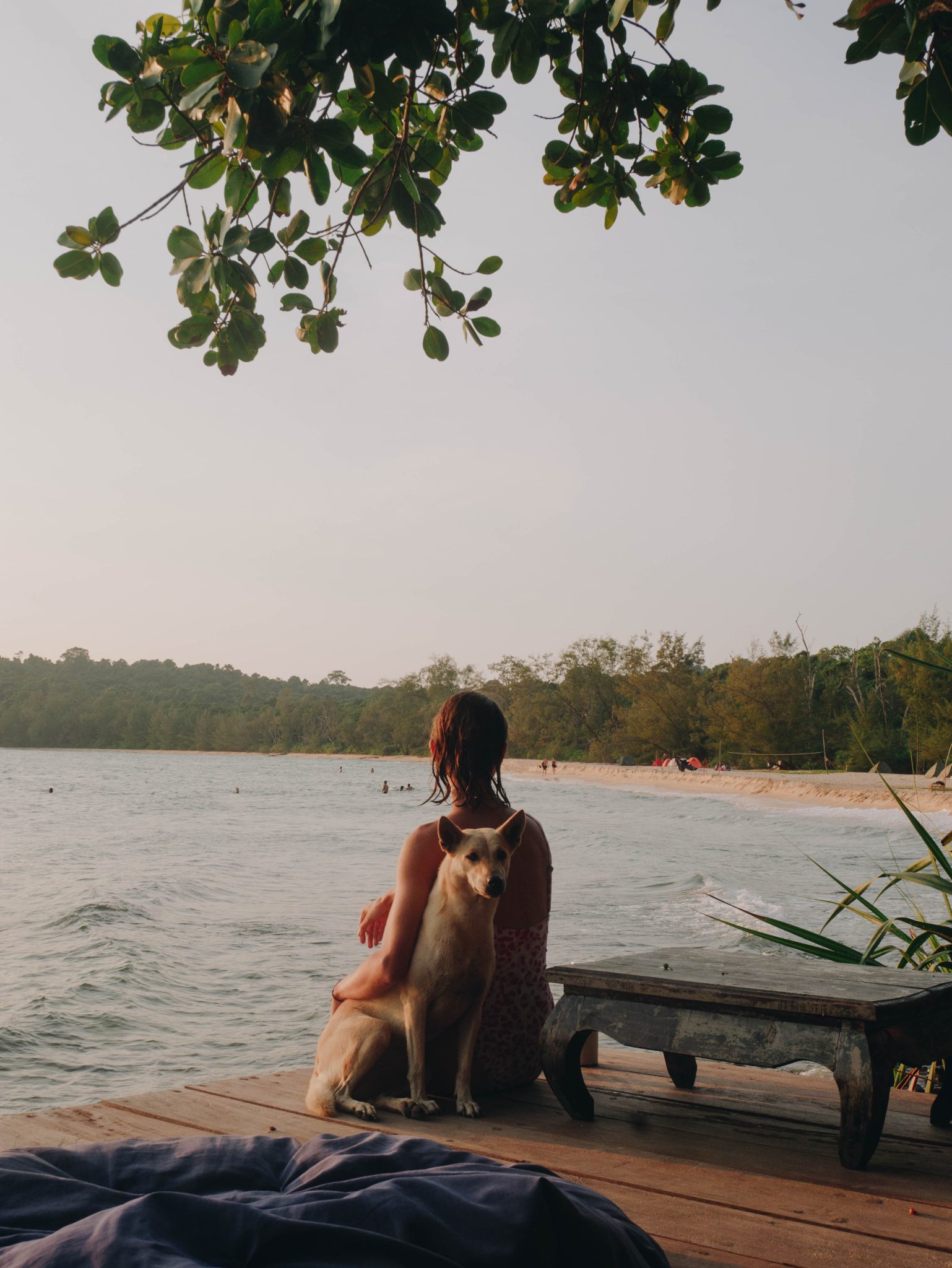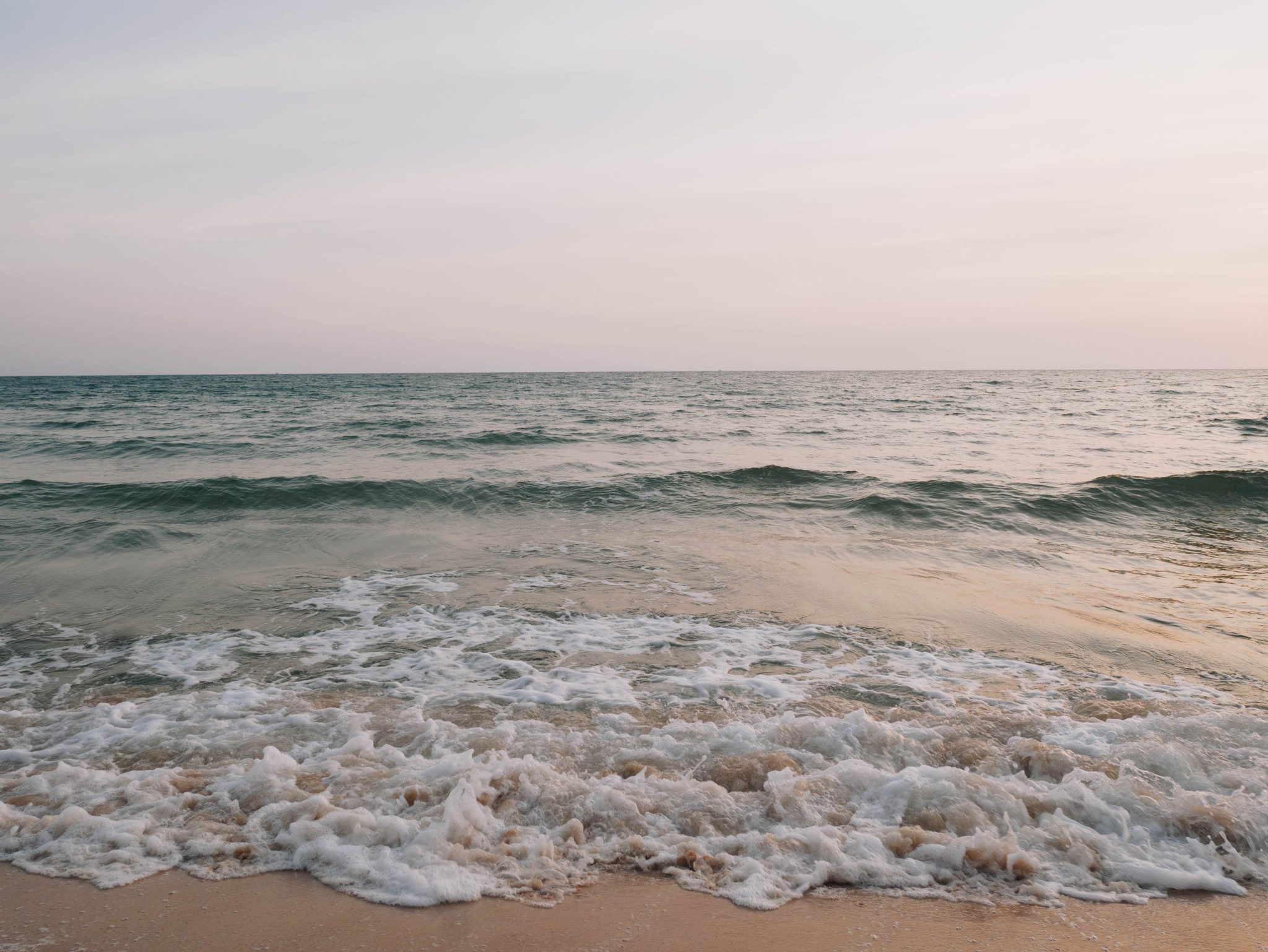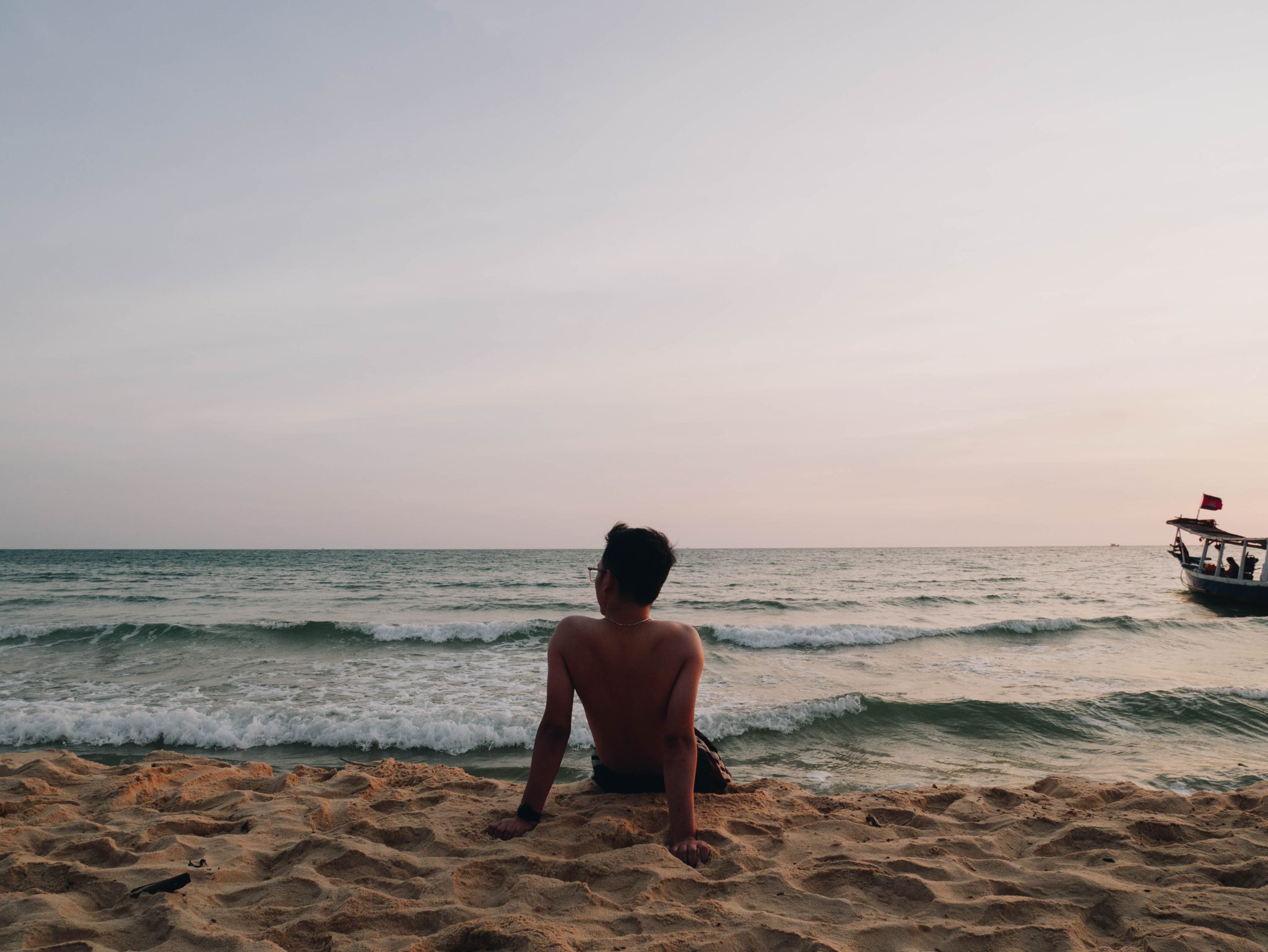 The sunset wasn't really pretty that day, but the afterglow.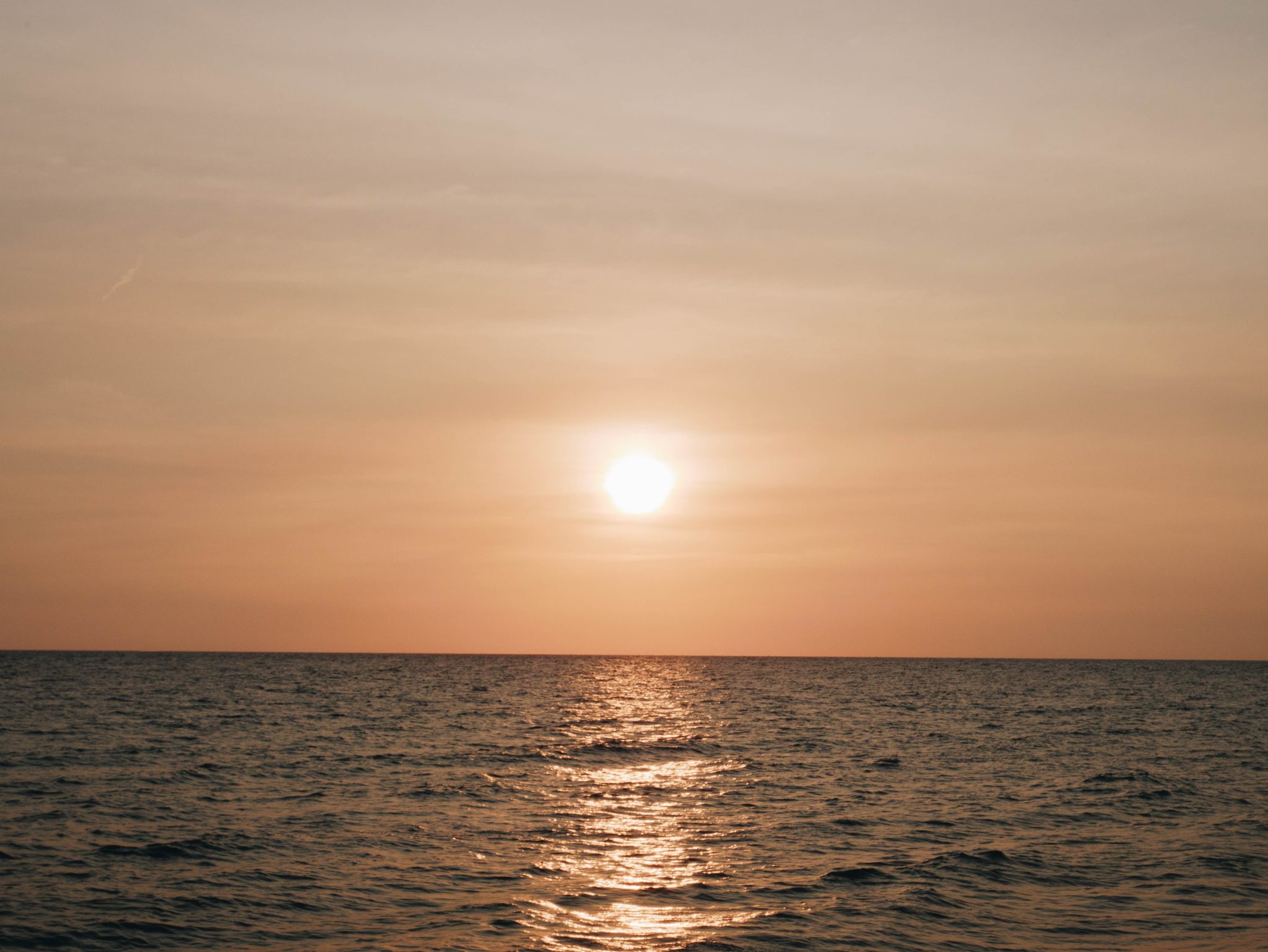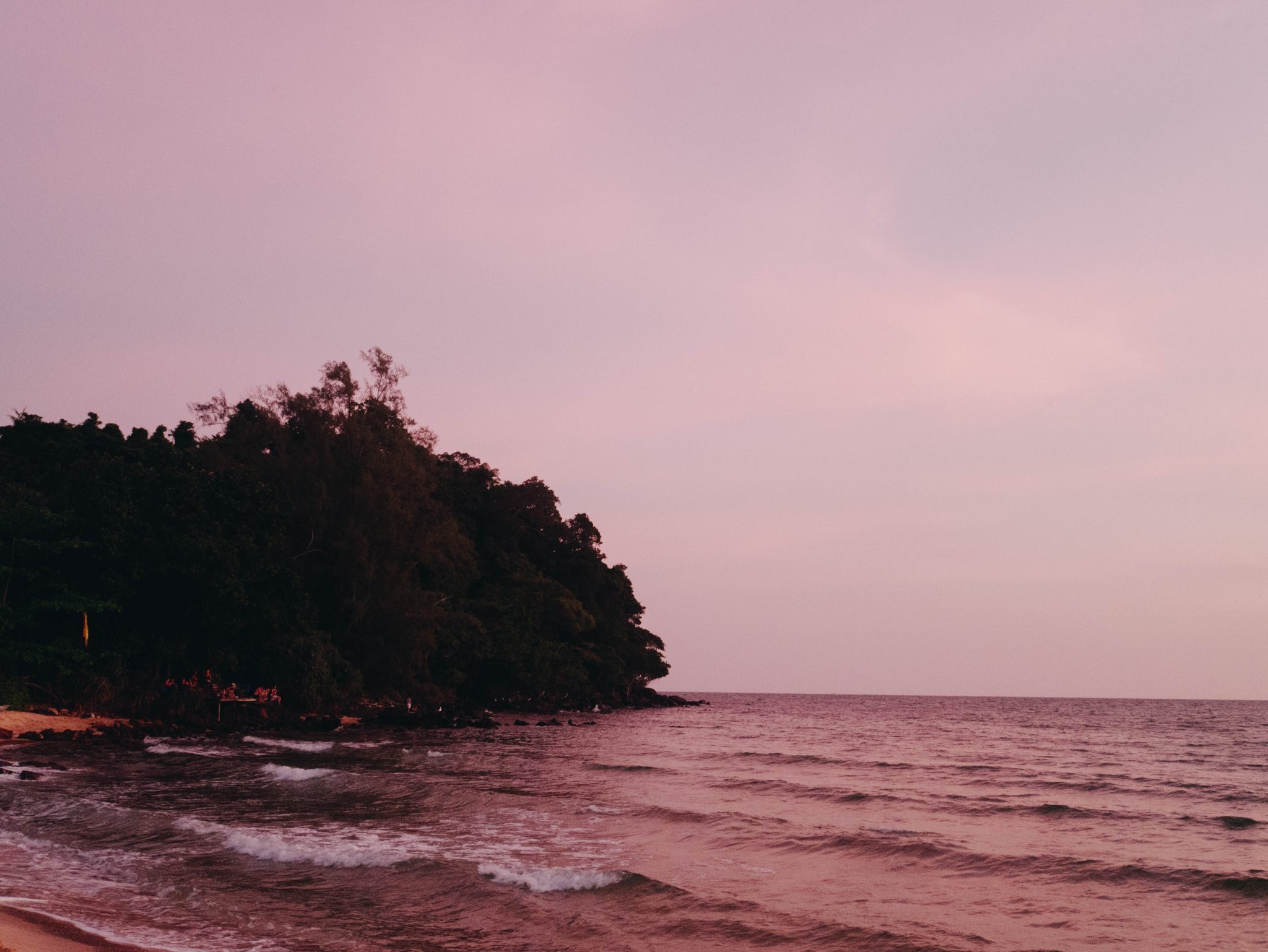 It was romantic. No filter needed for such beauty.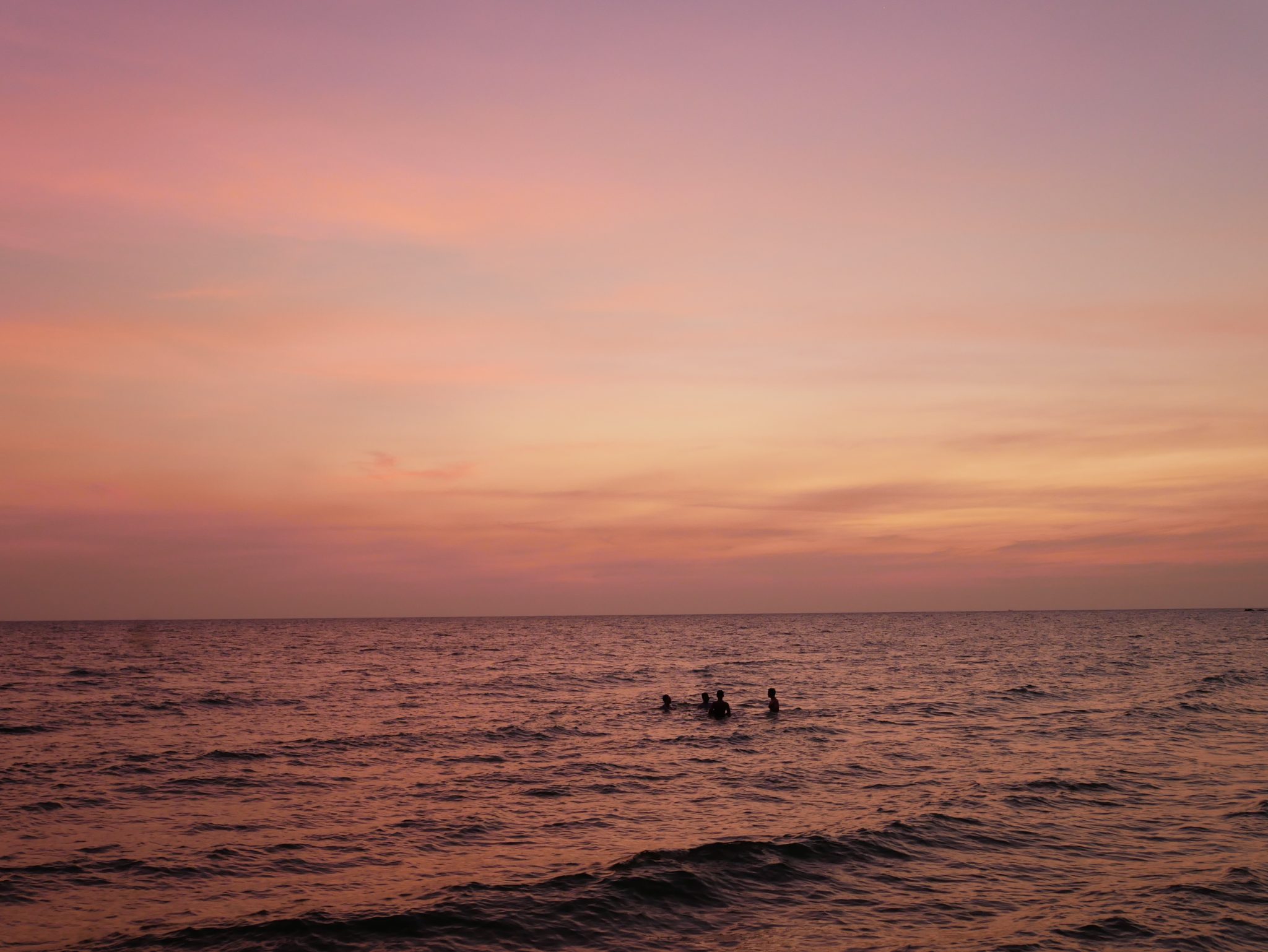 Dinner at Kactus
We didn't get to enjoy the sea much as the last order is at 7:30pm. We hurried back to our room for a quick shower and went to the bar to order our dinner.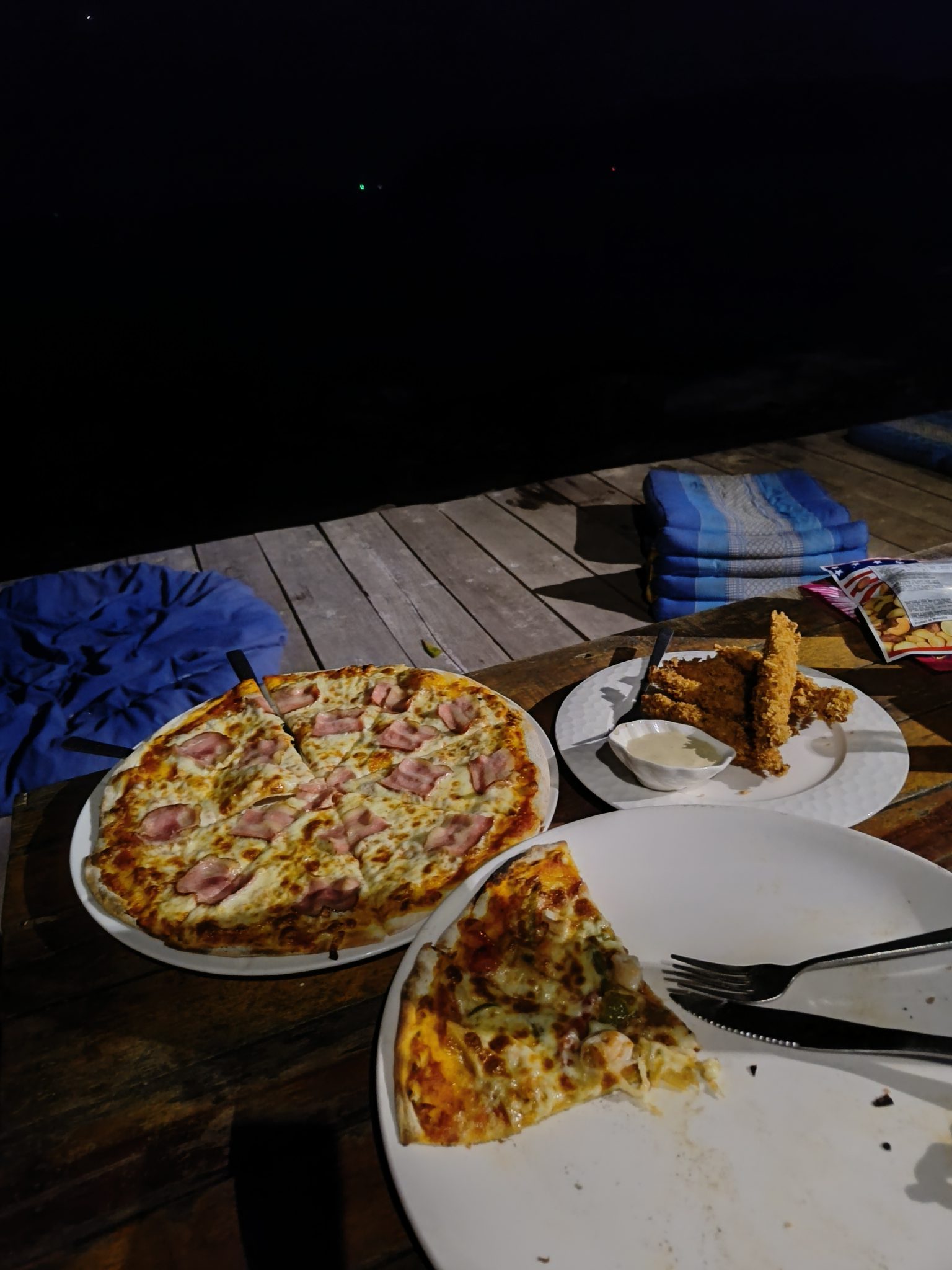 We ordered 1 large seafood pizza, 1 large bacon pizza, chicken fingers, and chicken cordon bleu. Yes yes, that's a lot for 4 people. Our friends are big eaters. 😂
I have to say their Western dishes taste much better than the Cambodian ones.
It was time for some cocktails after dinner. Their bar is open until 11pm. Each of us ordered their signature cocktails. We had Mermaid, Katrina, Islander and Kactus. I didn't like any of them. 😐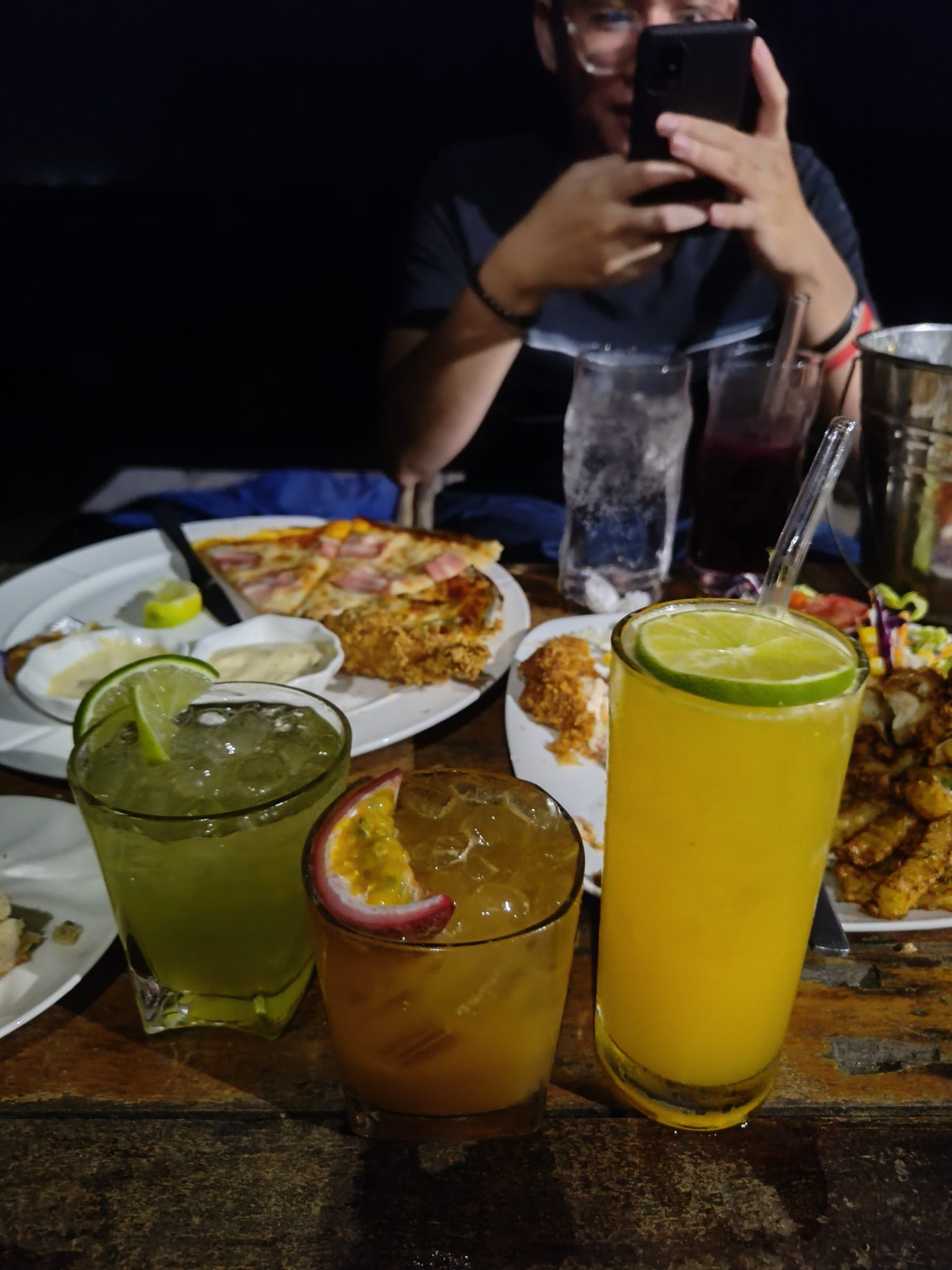 Food and cocktails kicked in and I started yawning since 9pm. I tried my best to stay awake cus how often would you get a chance to travel with your friends in your adult life? But my sleepyhead just couldn't. I went to bed first. 🥲
The Last Morning on Koh Ta Kiev
I slept like a baby and finally woke up at around 8am.
This is the morning view from our bungalow.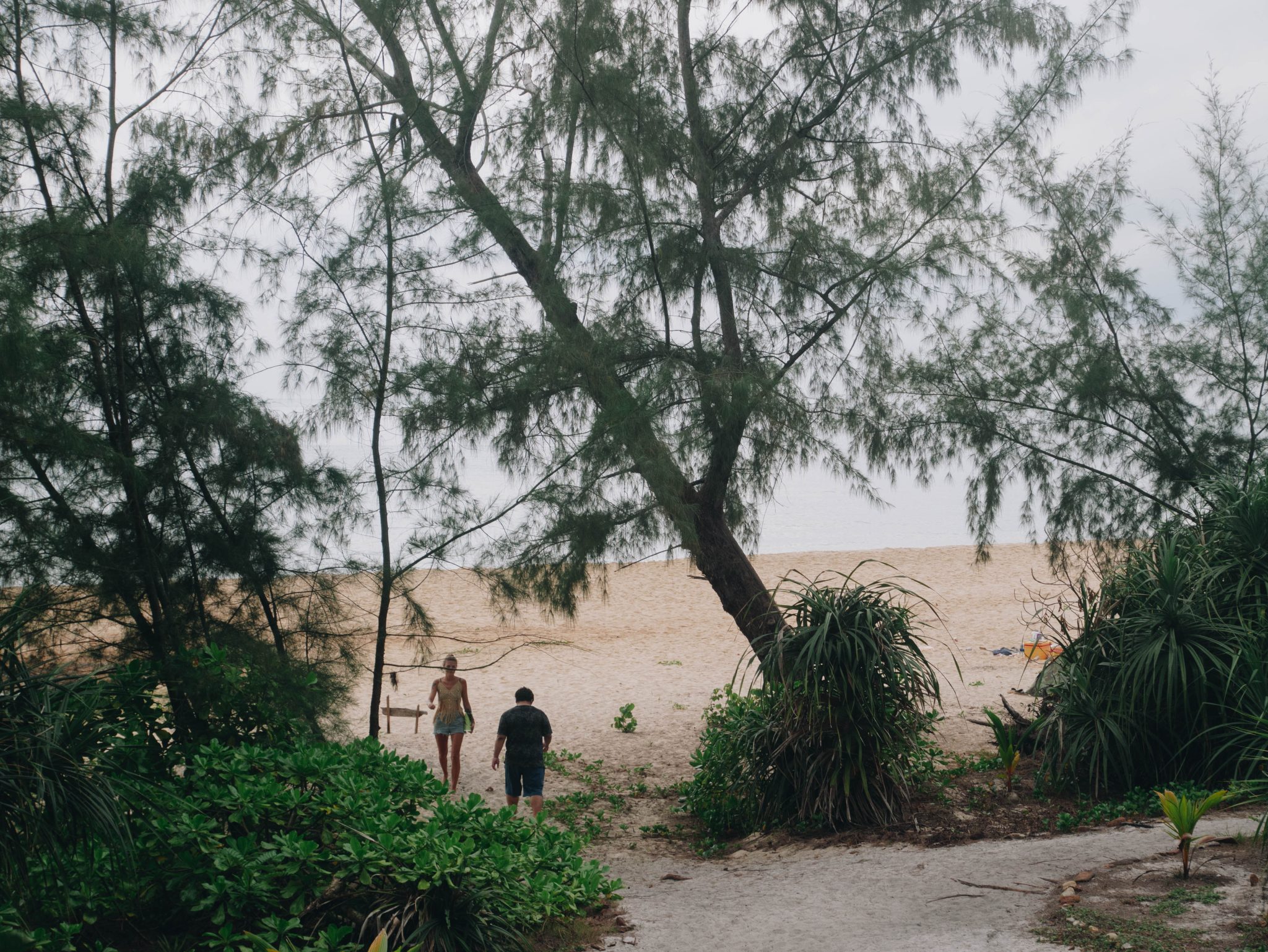 They start serving breakfast at 7:30am here. I ordered noodle soup with beef.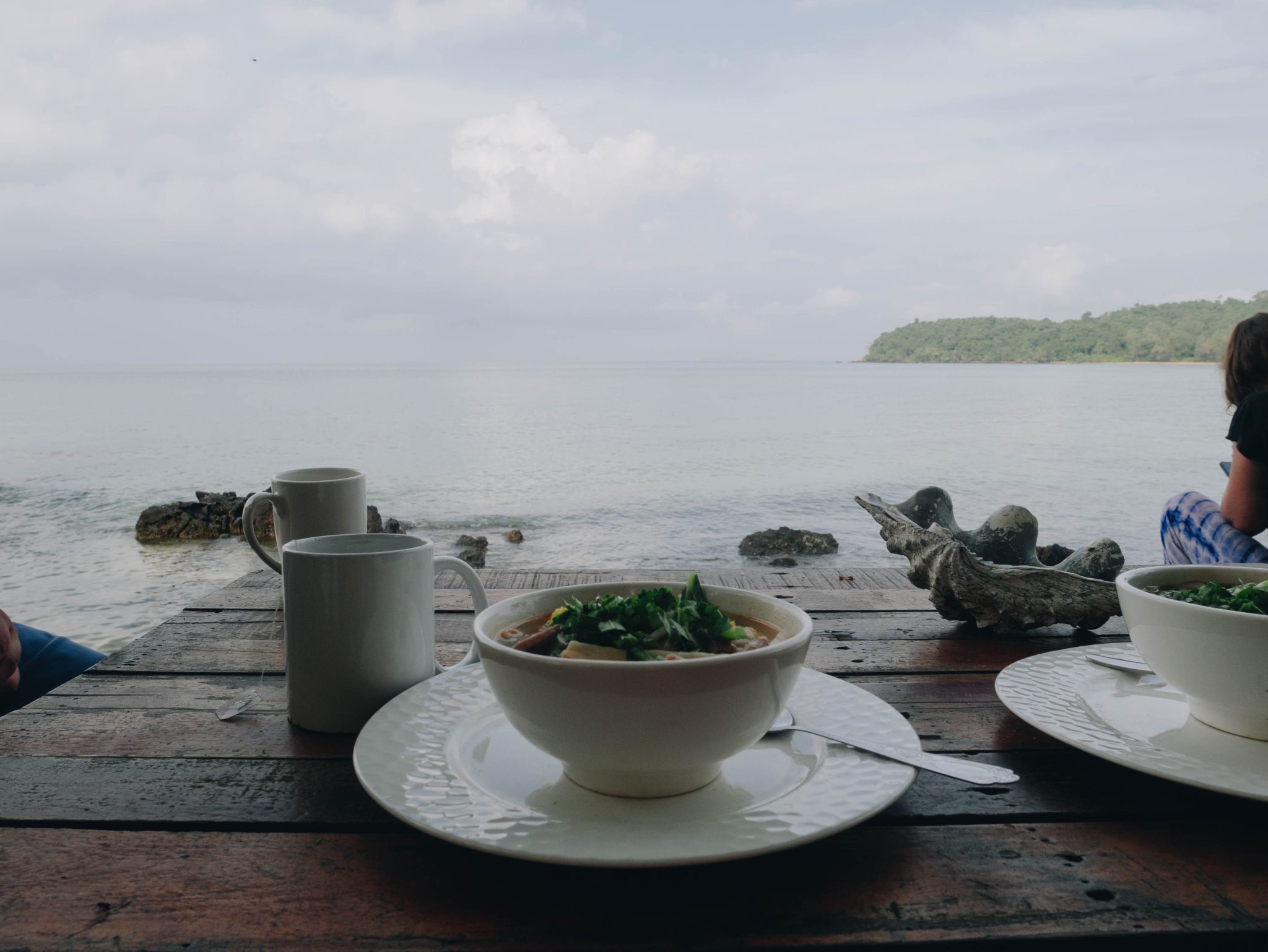 It was too bland. I didn't like it, but the view made everything better.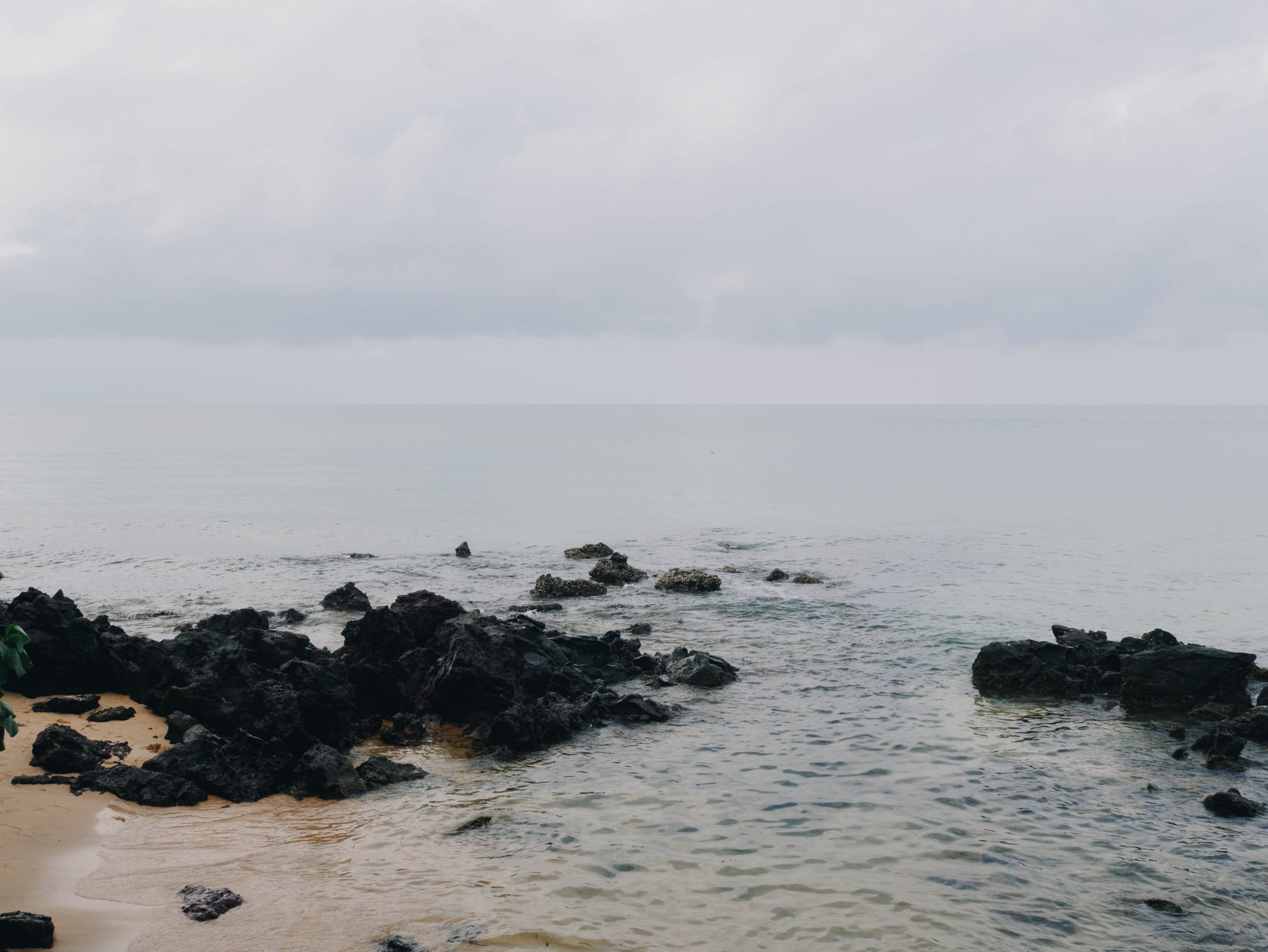 The last morning went by really fast. We had breakfast, sat by the beach a bit and it was already time for us to get back to Phnom Penh.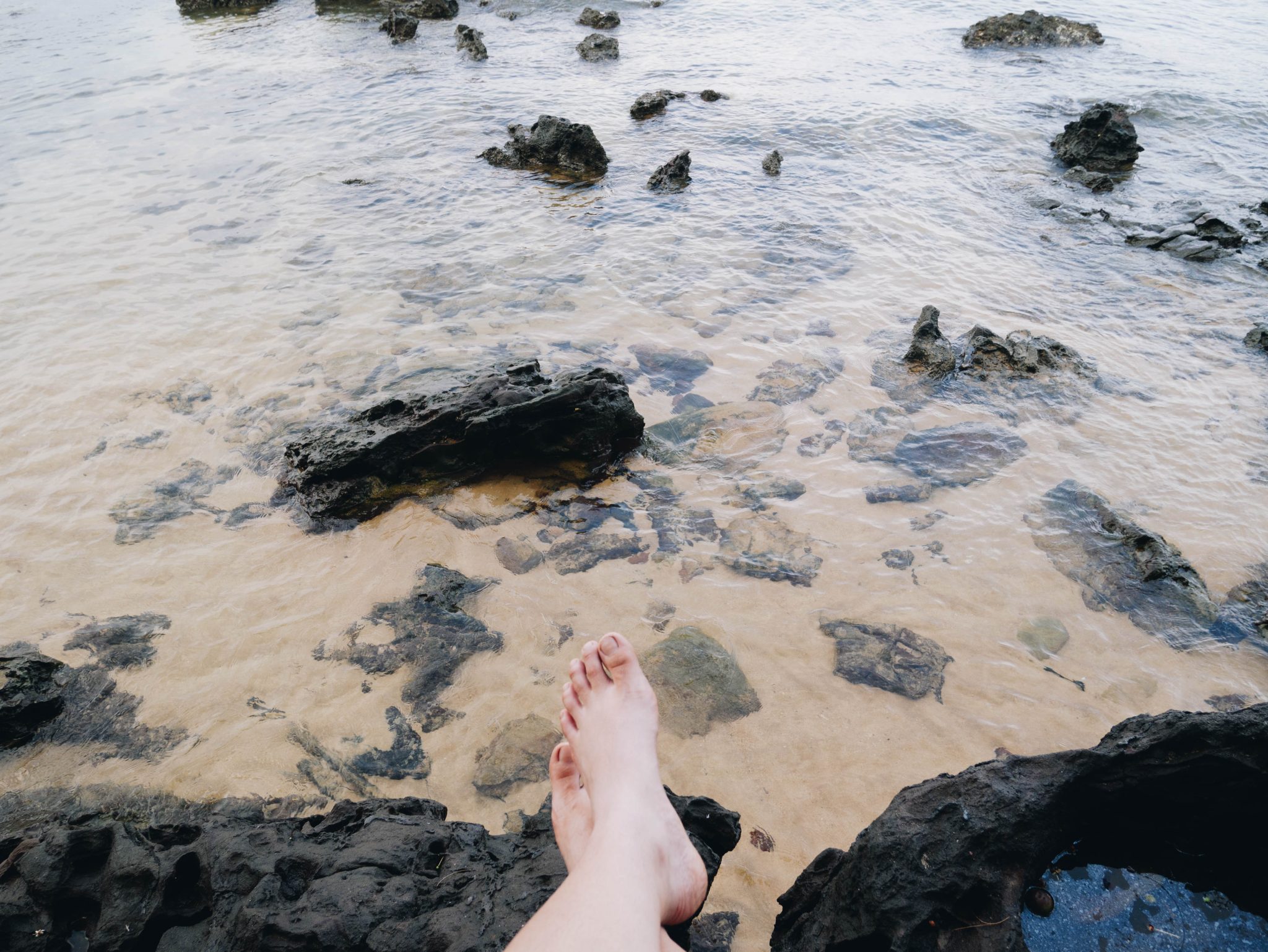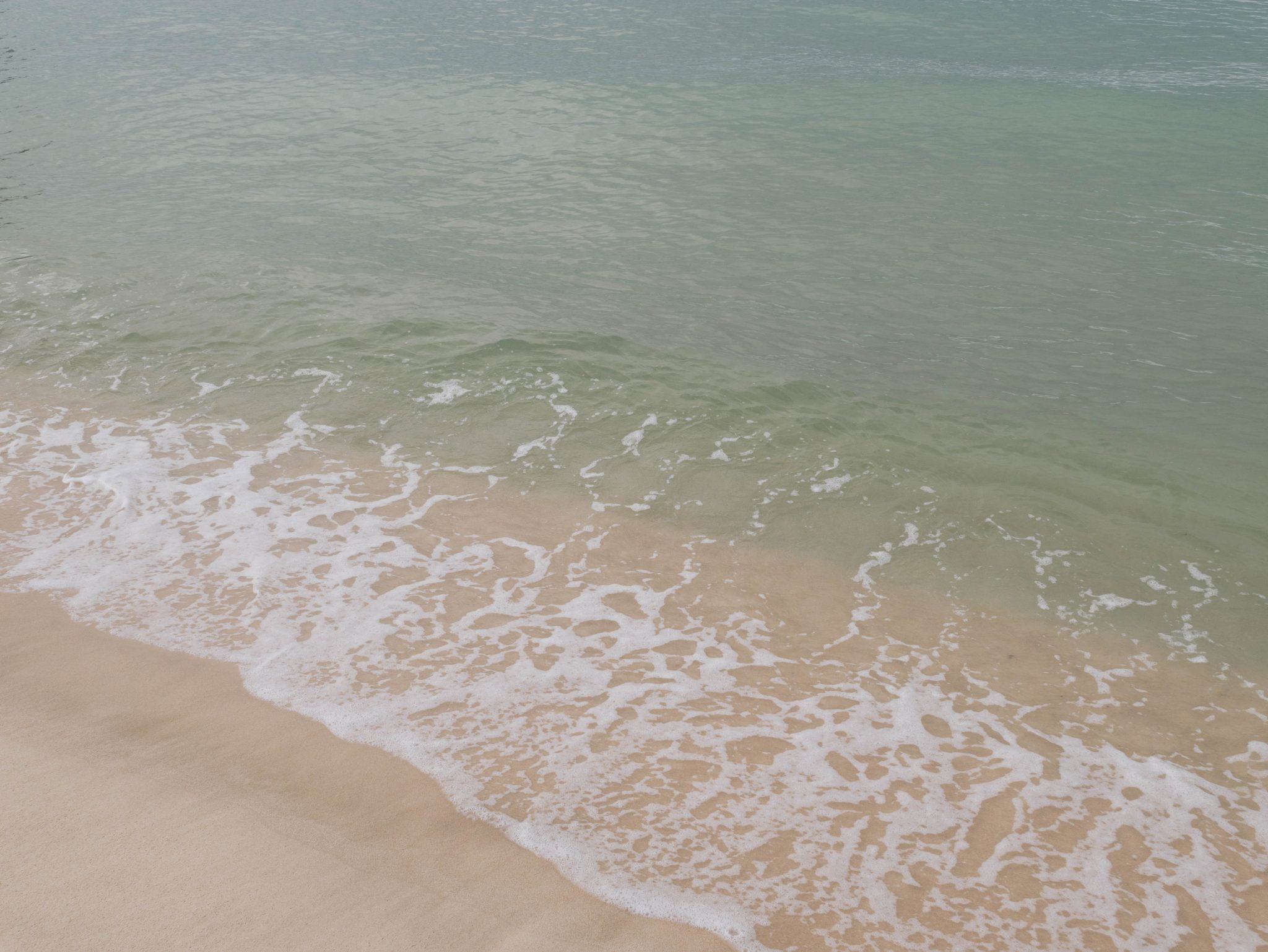 Kactus boat leaves at 11:30am daily, but it was late once again. 😑
Things to Prepare
Body and face sunscreen
Hat/Cap
Sunglasses
Mosquito Repellent
Swimsuit
Towel
Slippers
Torch
Power Bank