Koh Tonsay wasn't supposed to be my first destination of 2021. My original plan was canceled a few days before the departure date and Koh Tonsay suddenly became my saving grace.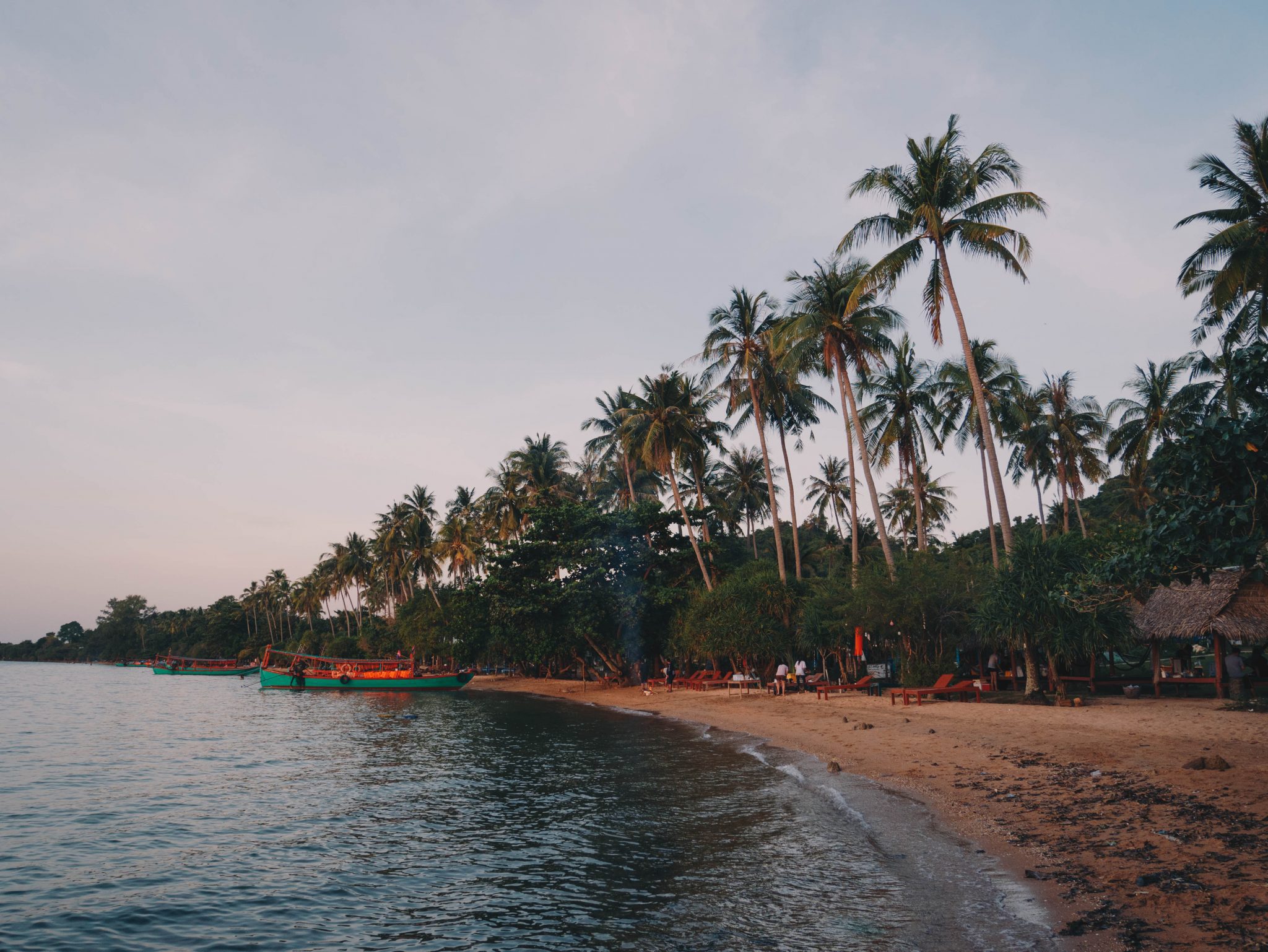 My friends and I recently spent one night on Koh Tonsay, aka Rabbit Island and below is our full itinerary.
Getting There
To get to Koh Tonsay, you first have to get to Kep, which is a 3-hour drive from Phnom Penh. There are several bus operators running Phnom Penh – Kep route daily, you can book your bus ticket here.
This is a very laid-back trip and we were in no rush to get to the island, so we decided to take a little detour for a lunch break in Teuk Chhou, Kampot before heading to the port in Kep.
Day 1: Arrival
We finally got to Koh Tonsay after a 20-minute boat ride from Kep.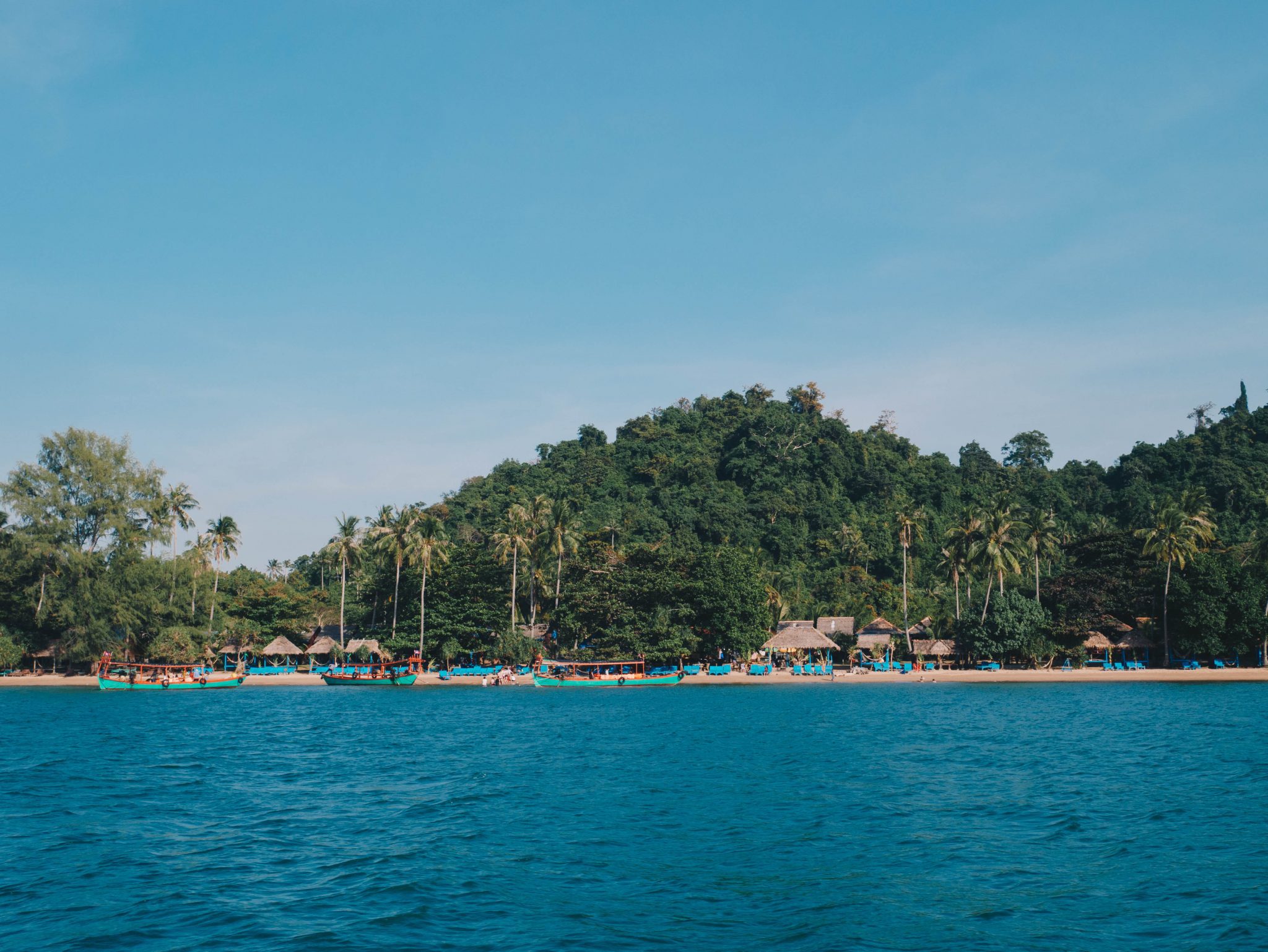 A round way boat trip to Koh Tonsay costs you $25 per boat and you can have up to 8 people a boat for locals and up to 6 people a boat for internationals. If you're traveling alone, you can wait to share the boat with the others.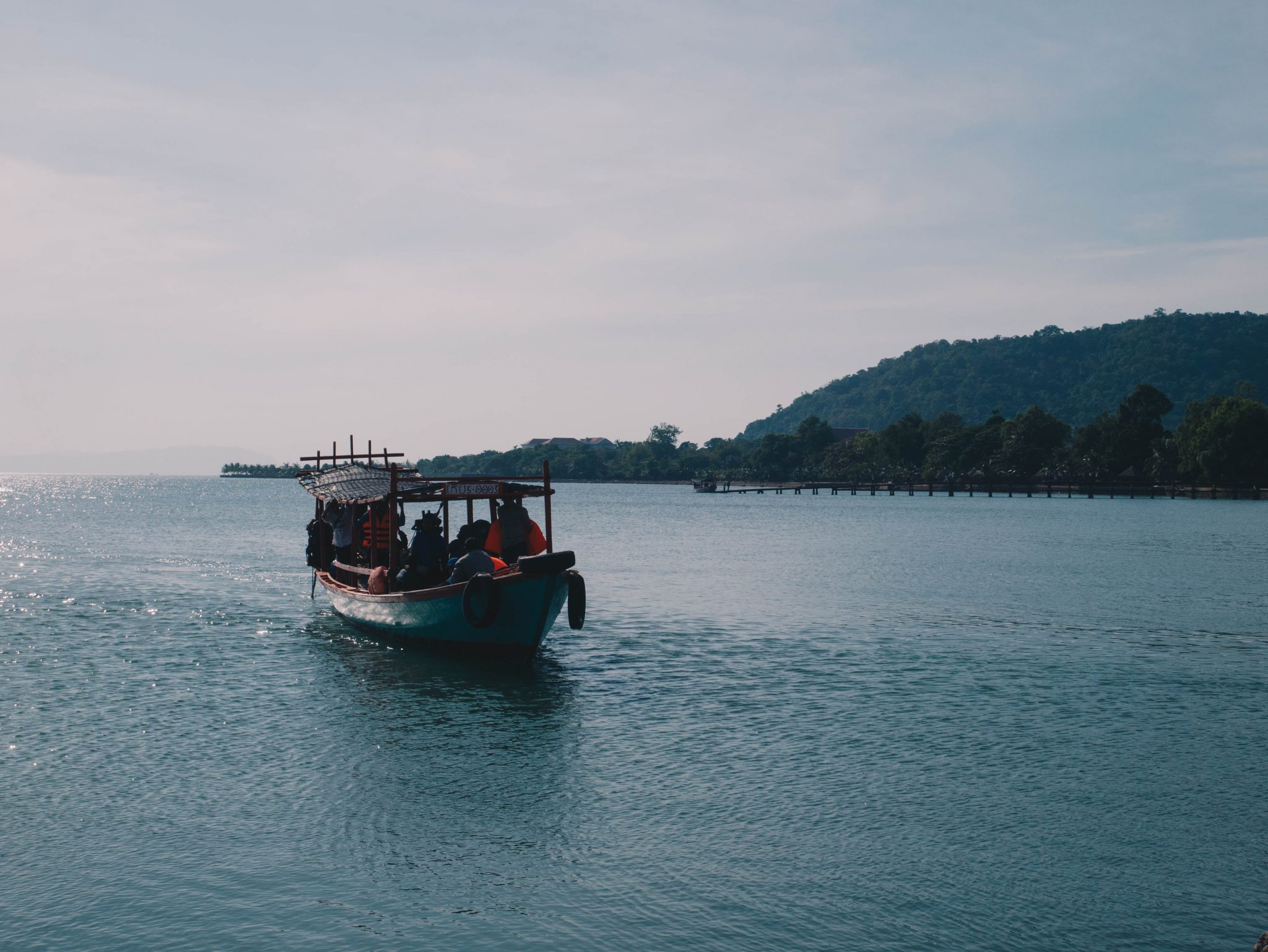 You can get your boat ticket directly at the port. The last departure from Kep is at 5:00PM.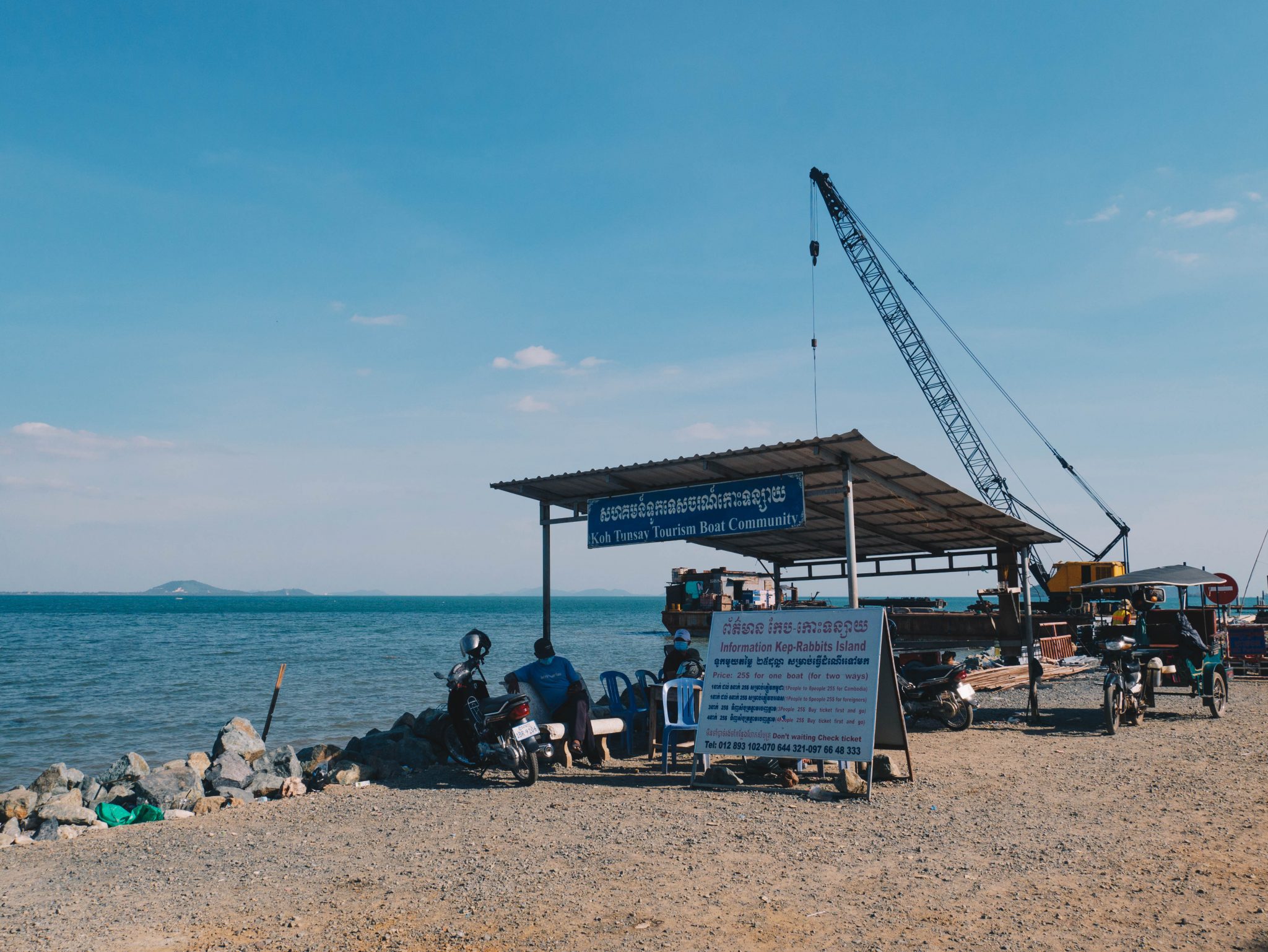 There are several places to stay on Koh Tonsay, but we decided to stay at Khem Vouch Iay Bungalow.
They offer 2 room options for you to choose from; Double Room and Twin Room.
Their double room costs $15/Night and can accommodate 2 people and their twin room costs $25/Night and can accommodate 4 people. We stayed in a double room.
There's no hot water here and the water usage is also limited.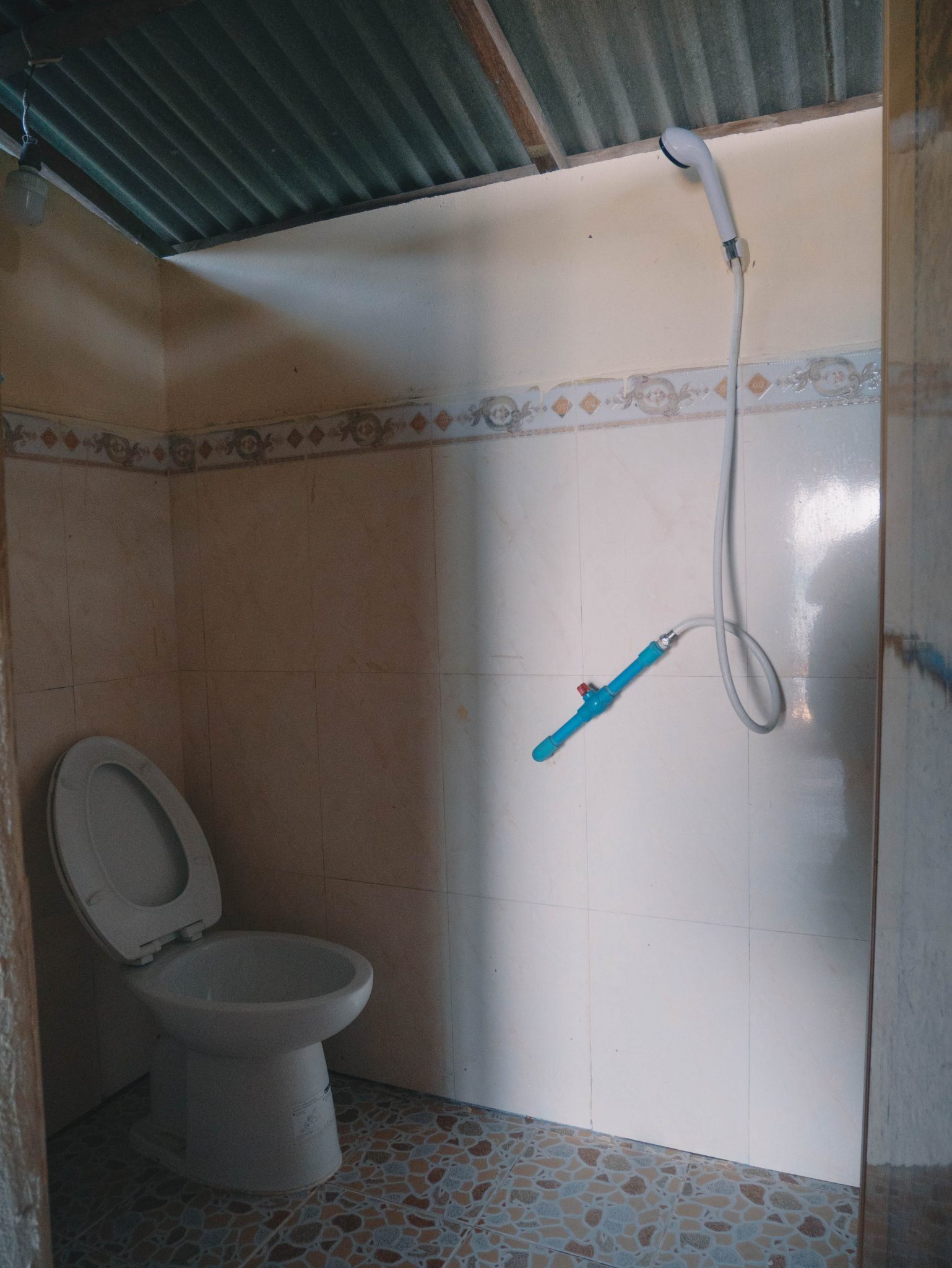 A sea front view room for just $15, where else can you find it?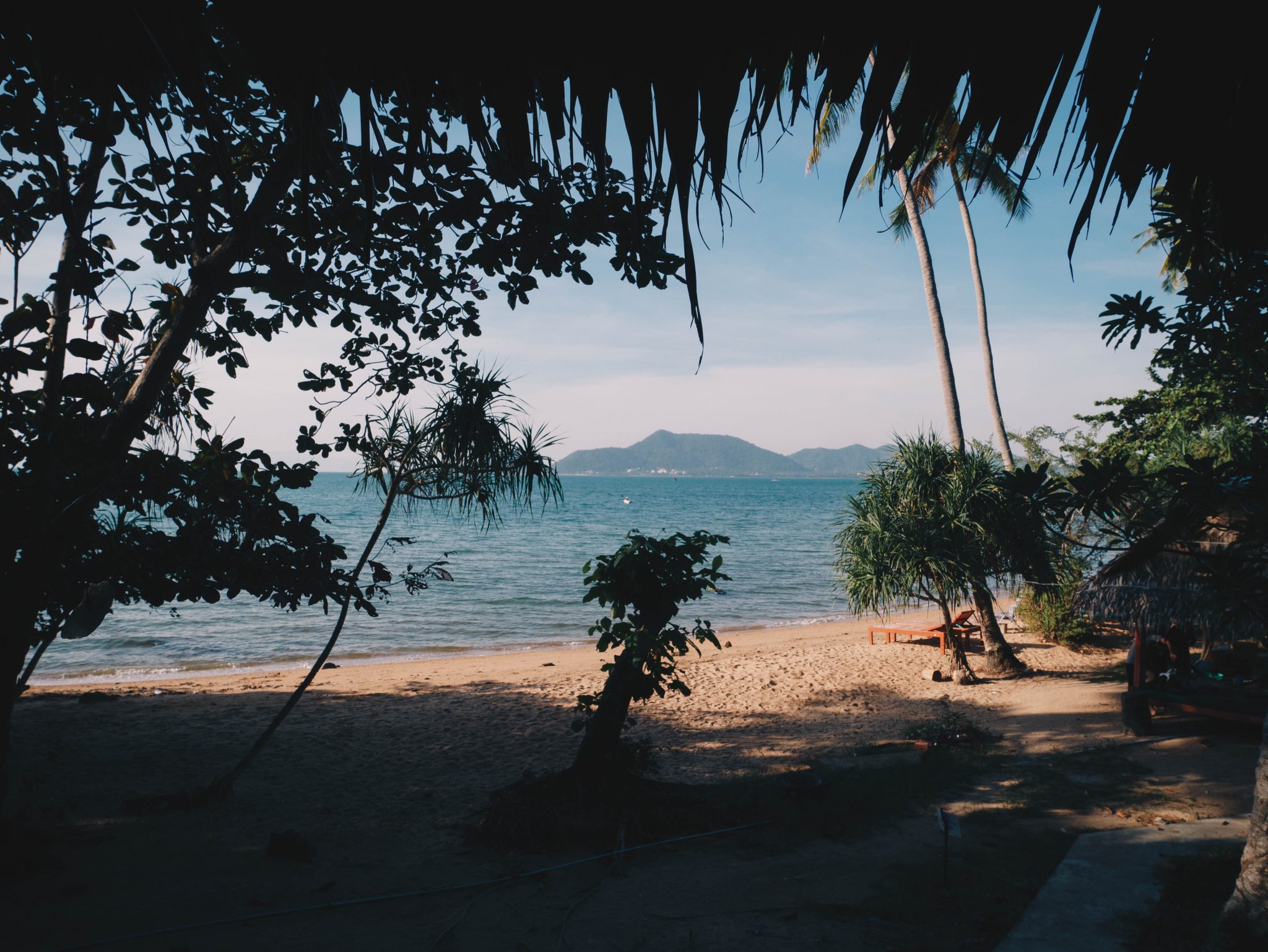 All rooms at Khem Vouch Iay aren't equipped with AC, but a fan. They usually cut off electricity at 10:00PM, but if you cannot go a night without a fan like I always do, you can pay extra $5 for a whole night use of electricity.
Don't worry about having nothing to eat on the island, you'll find food at any of the bungalows here. The price is also very affordable.
We didn't really get to do anything much as we arrived. We just walked along the beach for some photos and enjoyed the sunset.
I read the reviews online and expected the worst. A lot of people wrote that there are a lot of rubbish on the island but surprisingly, I didn't find much around my bungalow.
The sunset at Koh Tonsay is breathtaking. No filter needed for such beauty.
Day 2: Hiking
We planned to wake up for sunrise, but we were so drunk from the night before and couldn't get our asses out of bed until 8:30AM. We took a bath, had breakfast and finally started hiking at 9:45AM.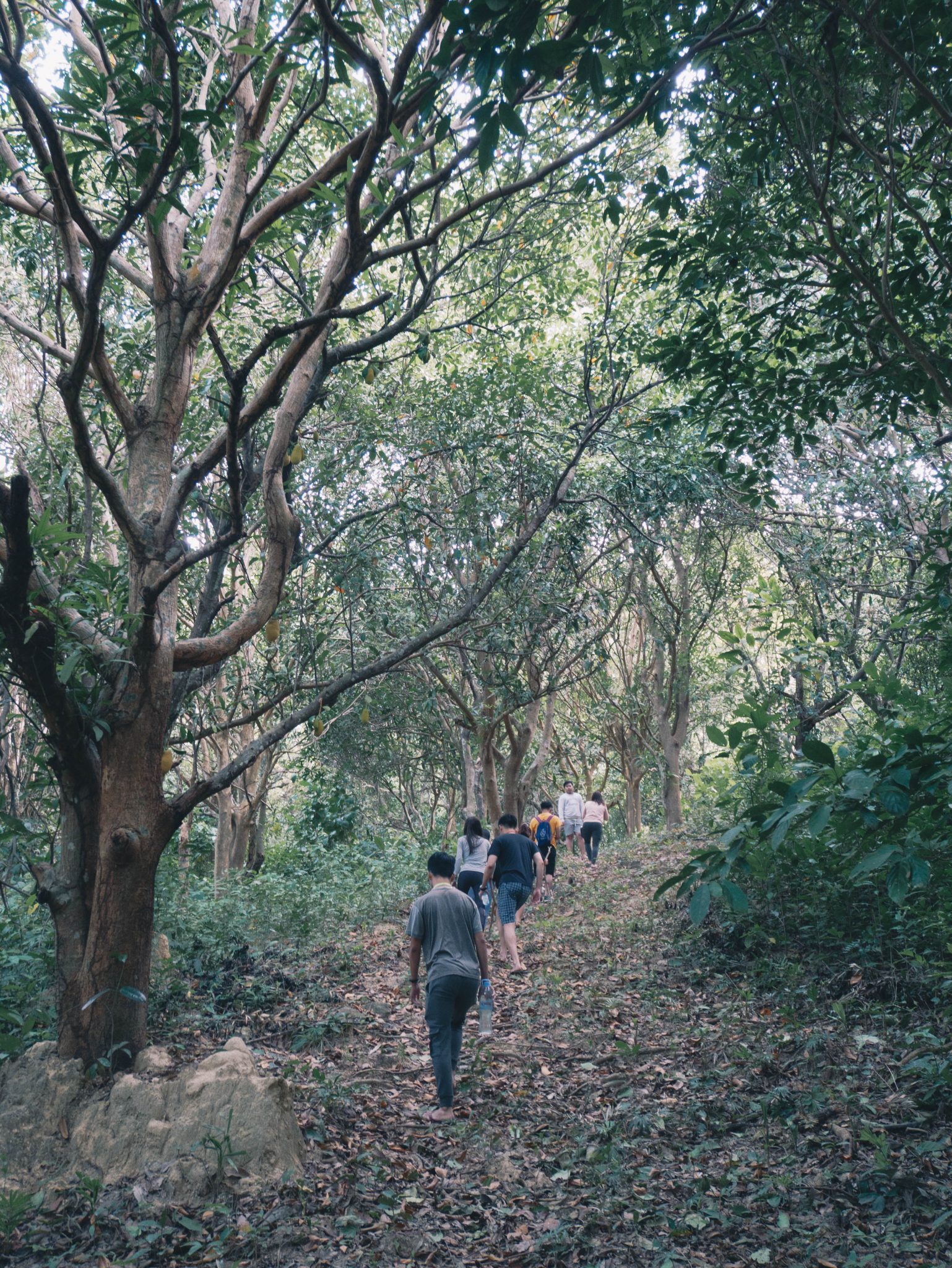 There are two hiking trails on the island; one leading to the top of the mountain and another one to the nearby beaches.
We knew there's a hiking trail when searching for what to do on the island, but no one mentioned the trail to the top, only the easy 30-minute walk to the other side of the island. For this reason, we didn't come prepared— most of us wore slippers. I had a normal pairs of sneakers and it was still struggling.
The trail we took to the top of the mountain was quite hard. You have to walk, climb, crawl and slide when needed.
Almost there!
Hiyaaaa~ what are you doing, little buddies?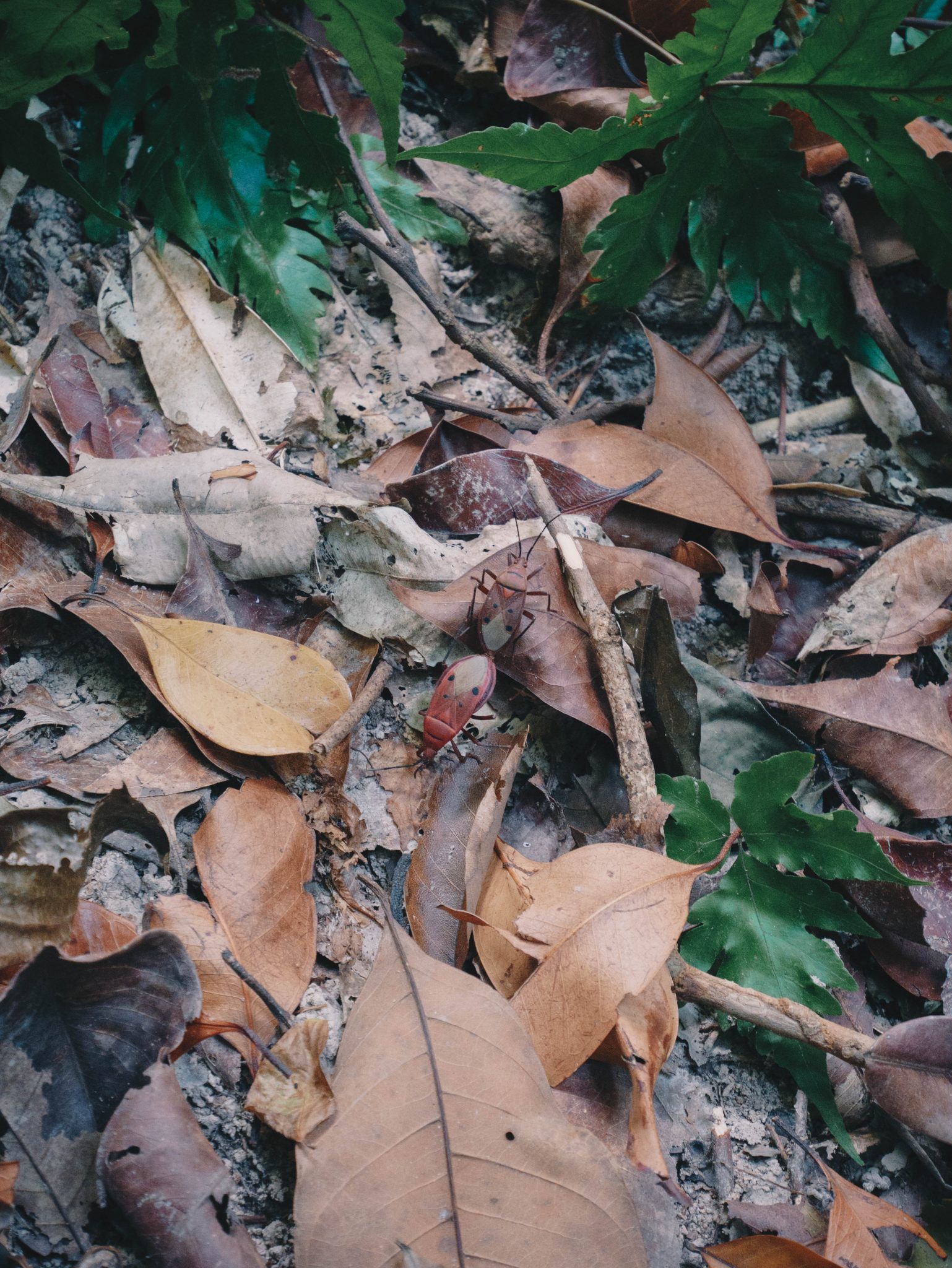 Once you see this watch tower, you have successfully reached the mountaintop. Congrats!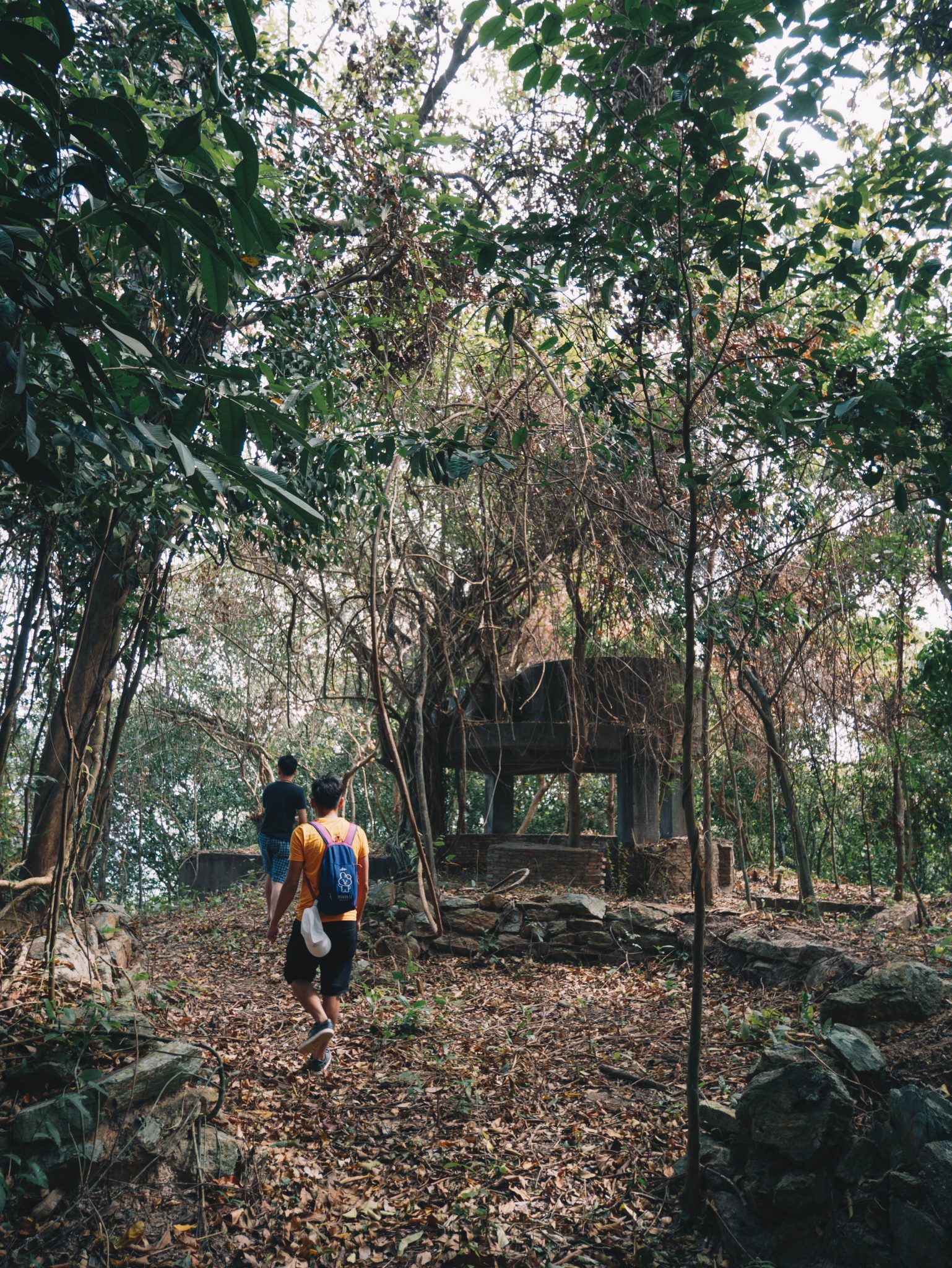 Sadly, we didn't get to admit the beauty of the island from above as the trees already covered most of the view.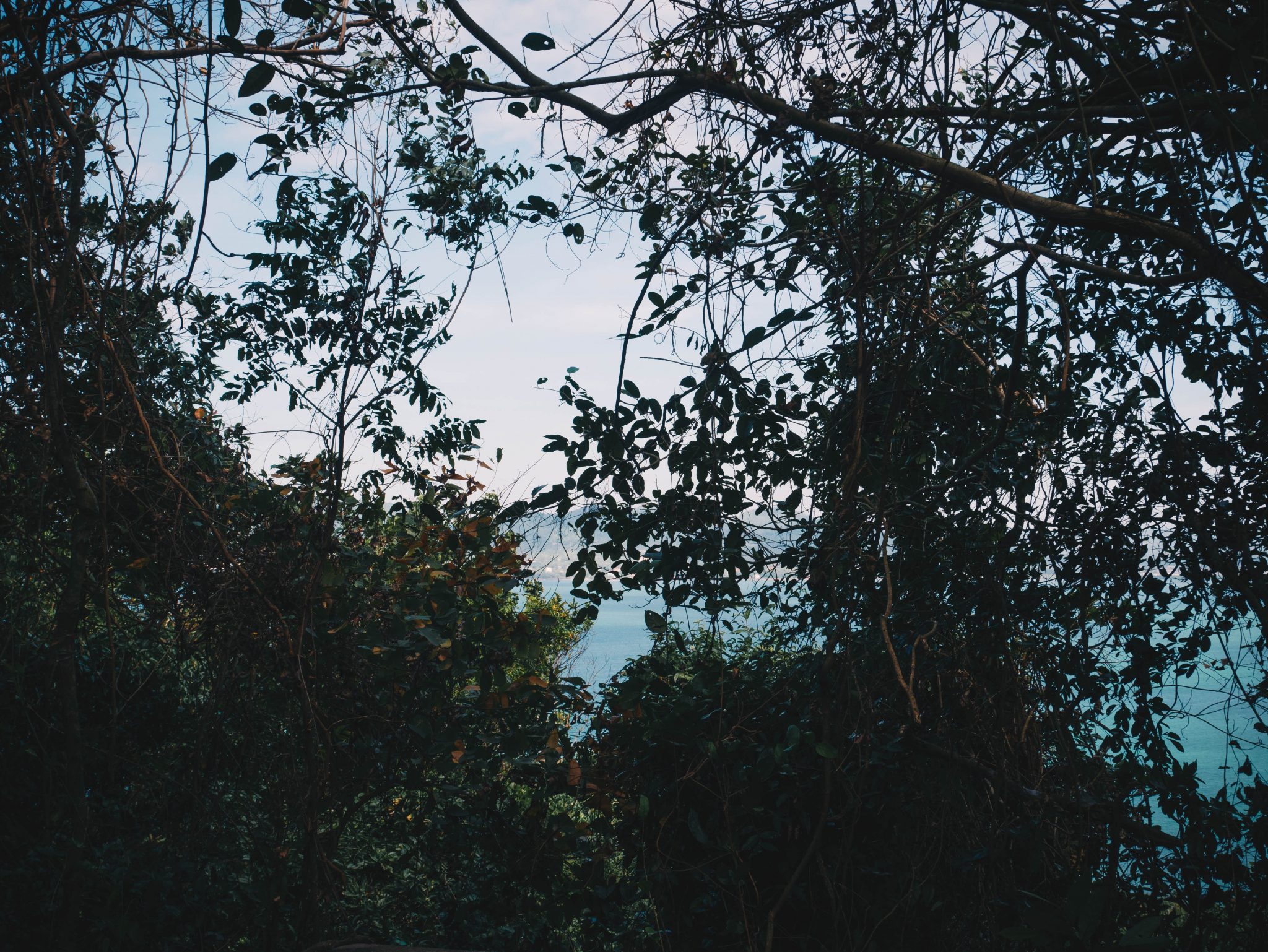 Didn't know who did this. It somehow looks like a witchcraft.
Though there wasn't much to see, the journey to the top was great.
We came back down and wanted to walk to the other side of the island after lunch, but we already ran out of time as the boat picked us up at 1:00PM.
Things to Know
Below is the list of things you should prepare if you're planning to hike like we did.
Bring a good pairs of hiking shoes
Hiking pole is compulsory
Put on quick-dry and light weight sportswear
Apply or spray insect repellent before you start hiking
Do not go in a small group as you'll need to help each other a lot along the way. A group of 6 is recommended.
A round way distance is only 2.5km and it took us 1h30mn back and forth.
Here are some other things you should know before planning your trip to visit Koh Tonsay.
Koh Tonsay is no place for a luxury staycation. If you're looking for rose petal kind of welcoming, don't go.
It's not Koh Rong Sanleom/Koh Rong kind of pretty, but it's stunning in their own way.
There isn't much to do here, but it's a great place to connect yourself with nature and get away from the bustling city.
It's the best destination for budget travelers. Of course food and drinks on the island are a tad bit more expensive, but still cheaper than other islands we've been to.
A few groups played their music terribly loud no matter the time. Please be more considerate— do not bring your speaker and let other people enjoy the sounds of nature.