Why Battambang Should Be in Your Bucket List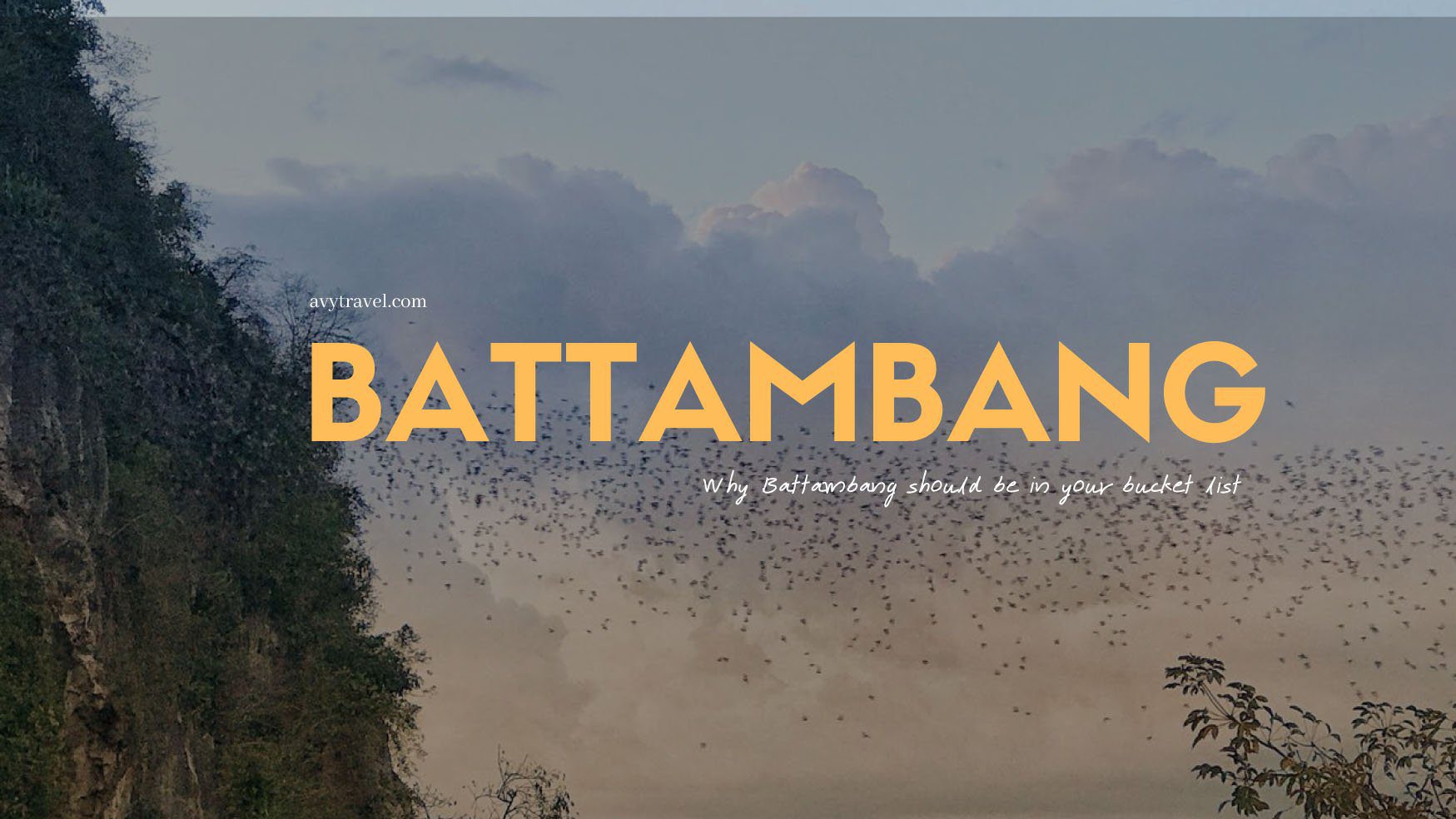 I remember making a promise to myself to go back to Battambang after my first visit in 2017. I also recall being all mesmerized by the rare enchanting beauty of this province. For whatever reason, I know I have to go to Battambang again.
The time has finally come- S'Art Urban Art Festival made a great excuse for my second Battambang trip.
My friends and I spent 2 days in Battambang. The sole purpose of this trip was to join the festival, though there are some specific things you wouldn't find during your upcoming trip to Battambang here in this article, I'm still going to share our full itinerary here.
These things you're going to read a few minutes from now should give you enough reasons to add Battambang in your next bucket list.
But before you read further, be noted that:
YOU WON'T FIND some of the special events mentioned in the itinerary below as they are a part of 2019 S'Art Urban Art Festival. If you wish to join one, I heard they'll host this festival again in 2 years. Save the date!
THIS ISN'T A GUIDE FOR THE FIRST TIMER. If this is your first time in Battambang, you should do yourself a favor by adding these places in.
Phnom Sampeou
Bat Cave/Killing Cave
Banan Mountain
Nory Ride (Bamboo Train Ride)
Wat Ek Phnom
Circus at Phare Ponleou Selapak
DAY 1
The whole journey from Phnom Penh-Battambang took us 5 hours. It was 2 hours earlier than expected. To book your bus ticket, click here.
We got to Battambang at 12PM and took a rest before we headed out again.
The first thing that came to our mind after our short rest was to find a motorbike rental shop.
#1. Rent Your Motorbike from The Gecko
Whether or not you trust your motorbike riding skill, getting around in Battambang with motorbike is the easiest and cheapest way you can find.
But if you're traumatized by a motorbike accident from the past or anything, you can also choose to get around in tuk-tuk.
We got 2 motorbikes from The Gecko and it cost us 6USD/day for the manual motorbike and 7USD/day for the automatic one.
The rule is simple- return the motorbike within 24hours with the same amount of gas and you're good to go. Don't forget to ask for helmets.
Here are what you need to rent the motorbike:
National ID Card/Passport (Leave either of the two with them until you return the motorbike)
Read their Terms and Conditions and sign
Besides motorbike renting, you can also shop some accessories here.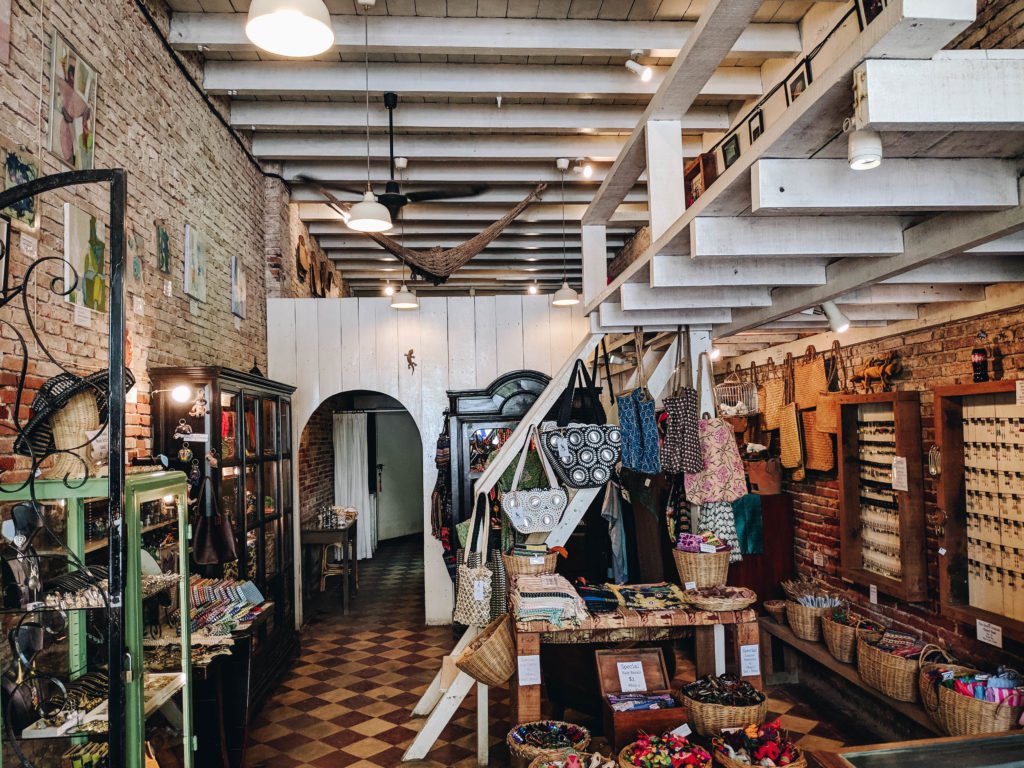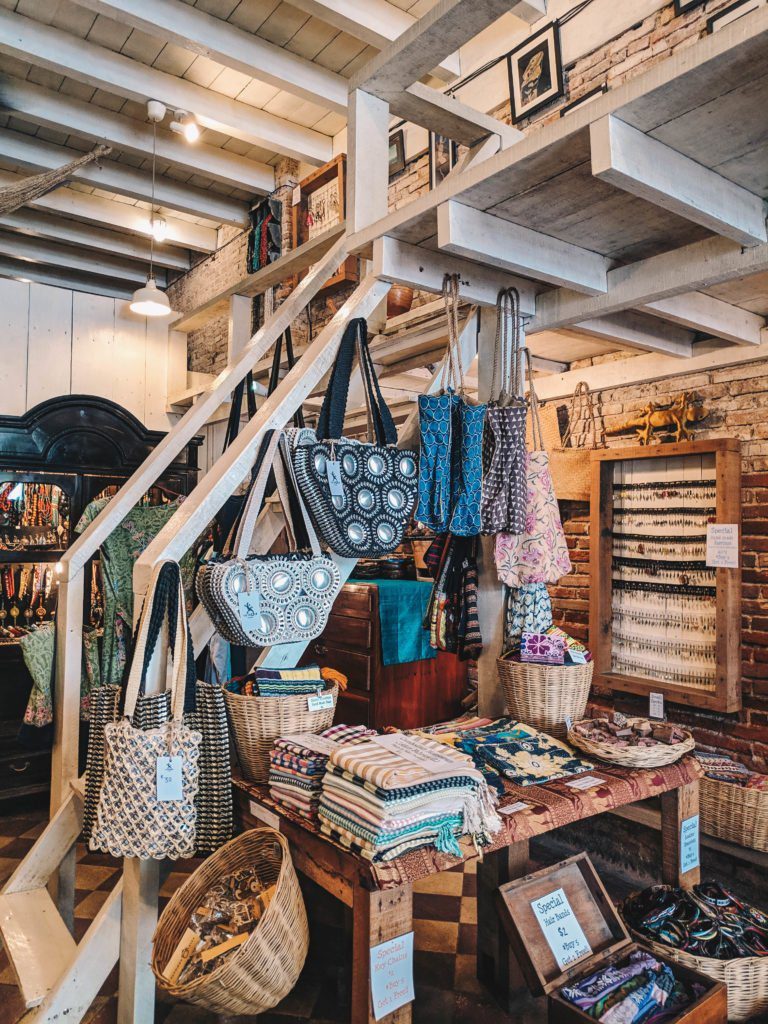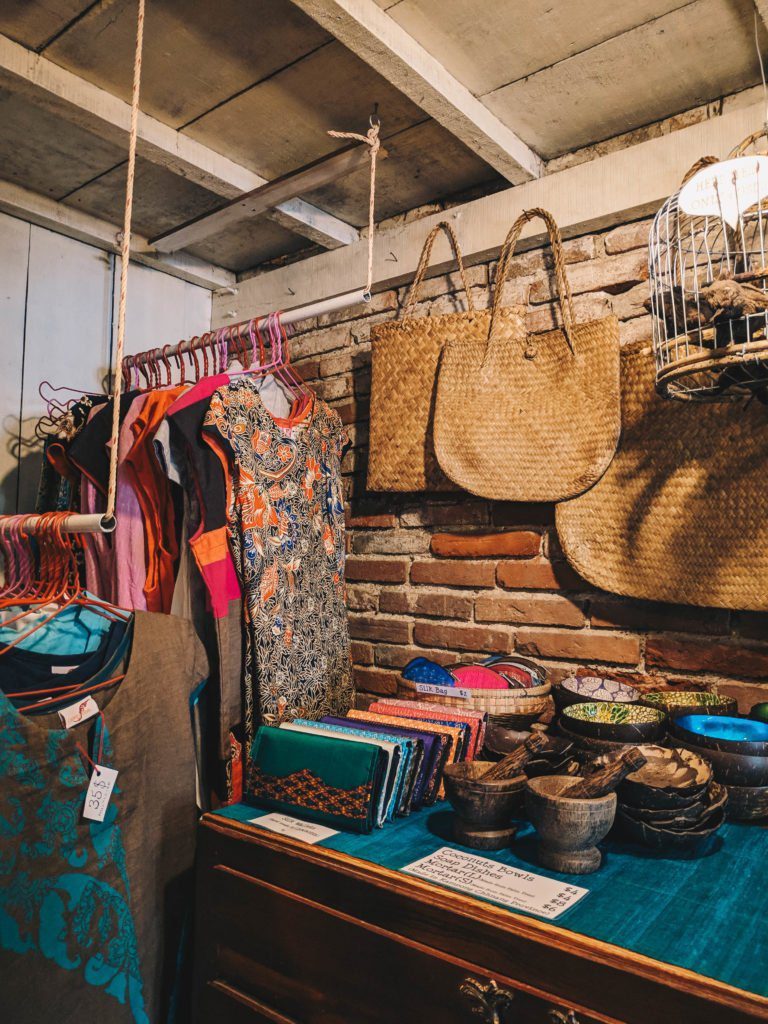 Location: Rd. 1, Krong Battambang
Opening Hours: 8:00AM-10:00PM
#2. Check Out Forest Coffee and Bakery
We met a friend on our way to Battambang and he recommended us a cafe to go to. It was still too hot after we got our motorbikes, so we decided to check this cafe out.
What's funny is that he told us to find Pizza Company then we'd find Forest Coffee and Bakery. True that these two places are opposite to each other, but they're separated by Sangke River in between. You need to make a very big U turn to get there.
As the name suggests, we can barely see the shop name because the vine almost got it all.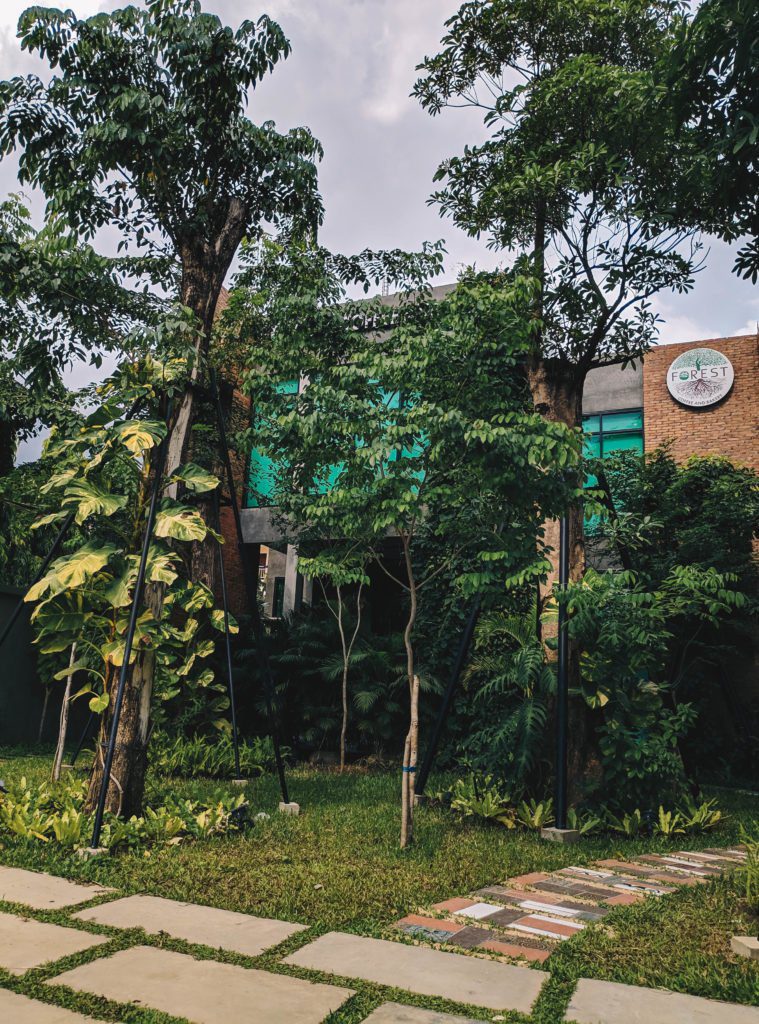 Don't expect to find food menu here. They've only got small croissants and instant noodle.
I had a glass of iced green tea for 2.15USD.
I don't think their drinks are that tasty, but if you're looking for a place to escape from a hot temperature, Forest Coffee and Bakery is your best bet.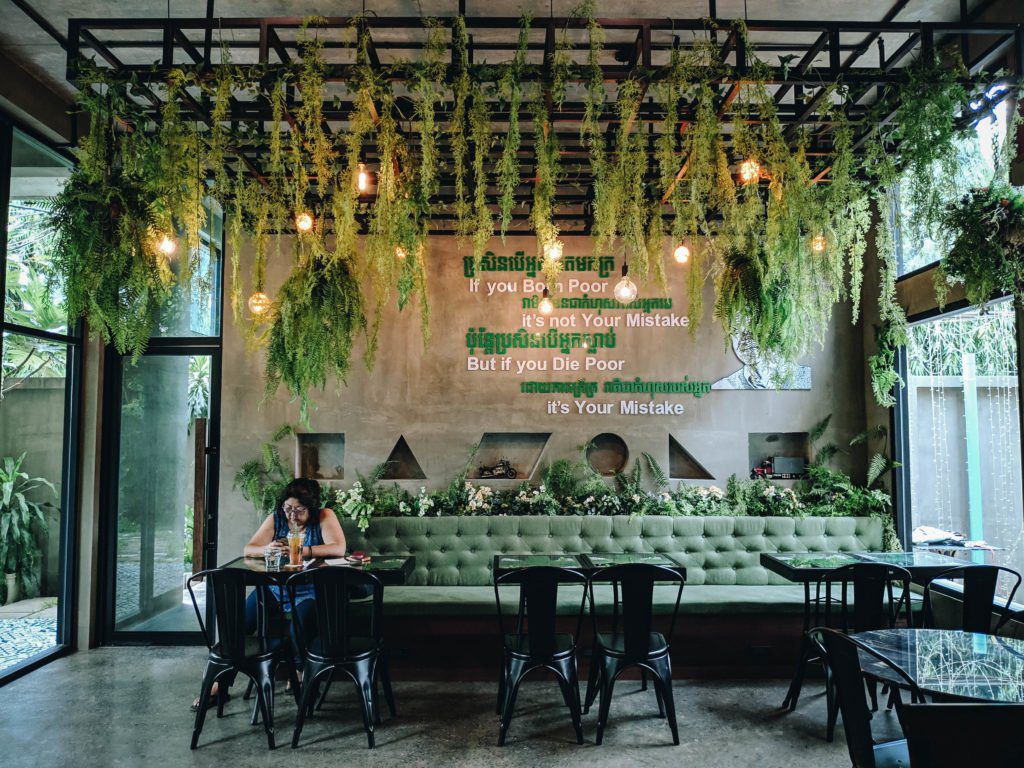 Location: #33, St. 159D, Battambang
Opening Hours: 6:00AM-8:00PM
#3. Check Out Provincial Hall
After our quick stop at the cafe, we started driving around the city again.
We came across this very beautiful Provincial Hall and stopped for a few clicks.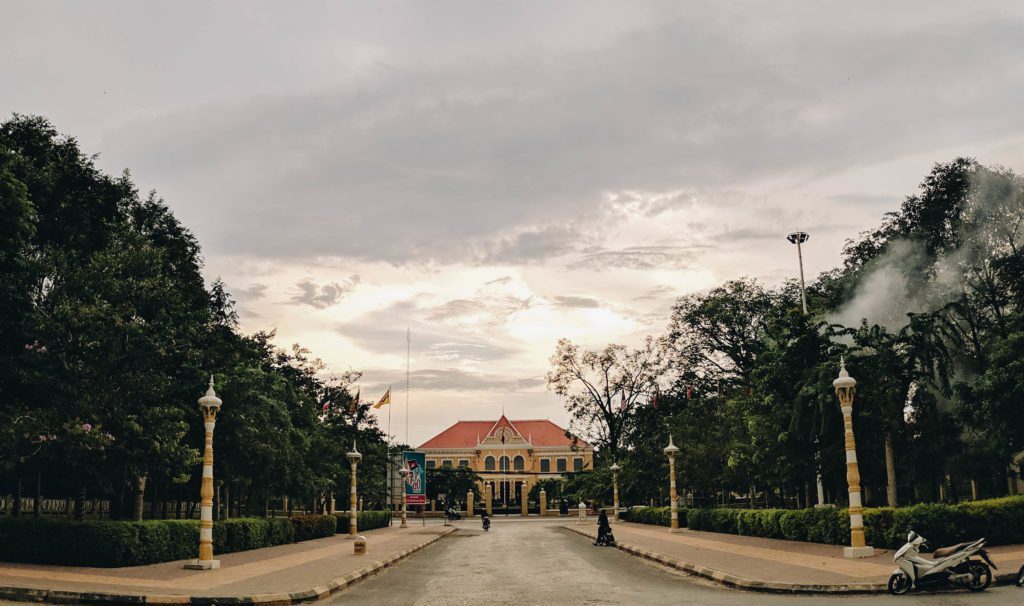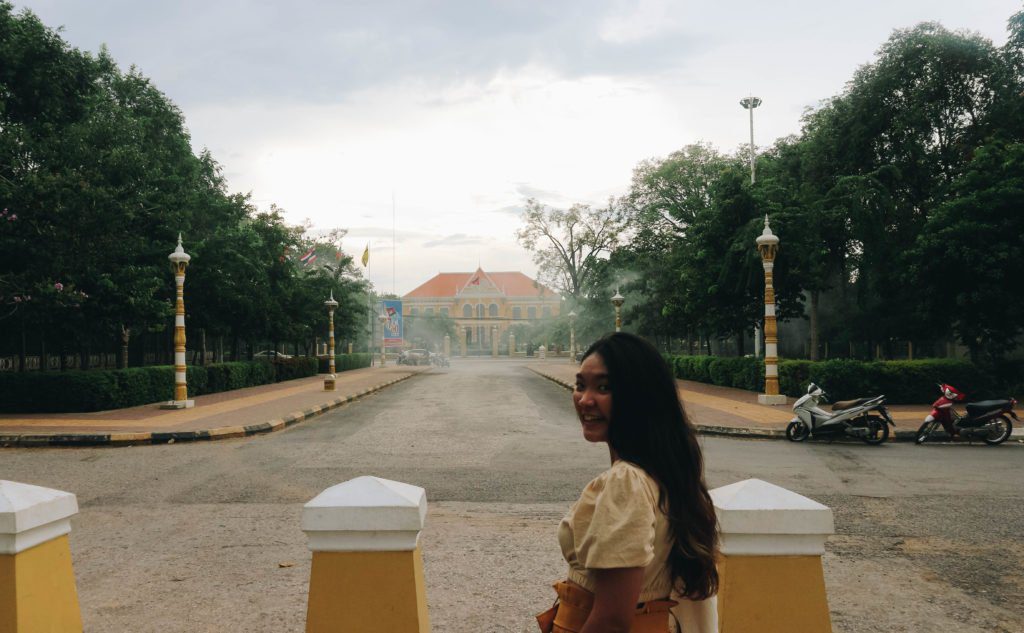 #4. Admire the Majestic Baha'i House of Worship
I found Baha'i House of Worship while instagramming #battambang and I couldn't believe this place actually exists.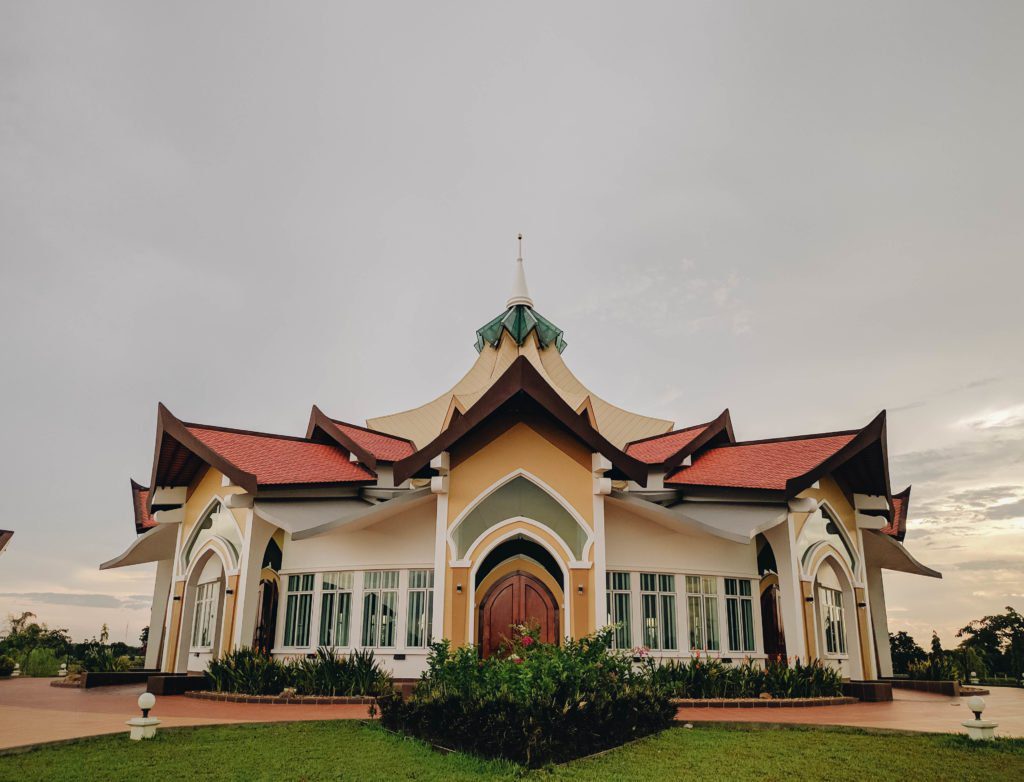 With such outstanding structure, vibrant green garden and serene surrounding, we didn't really want to leave this place.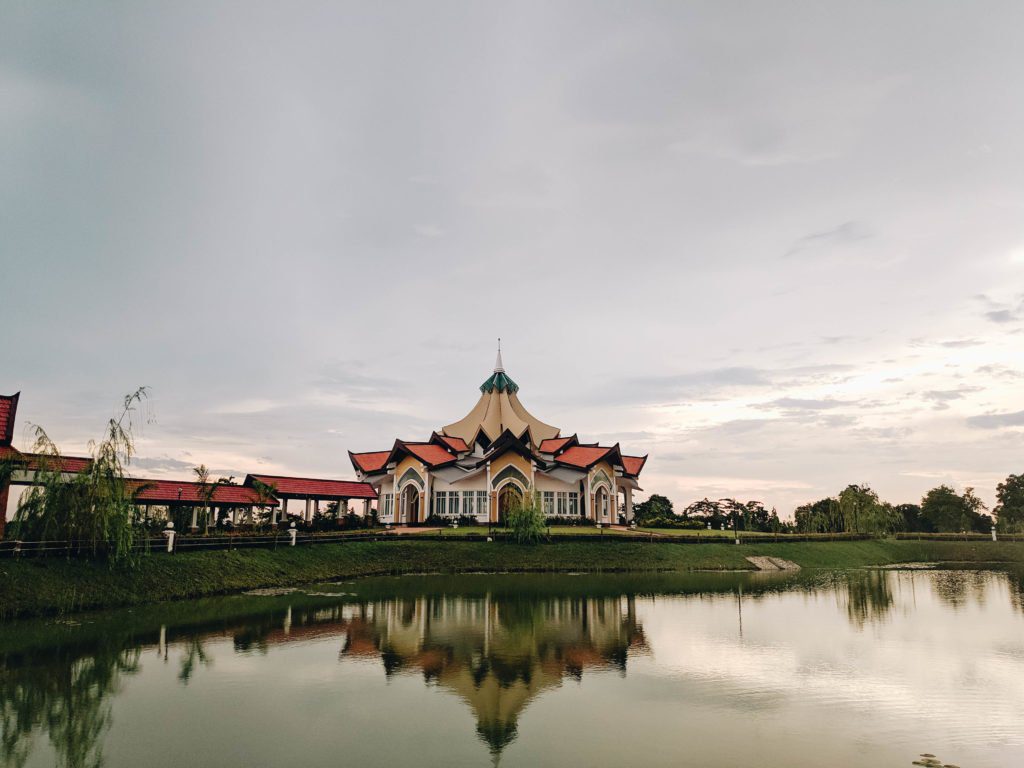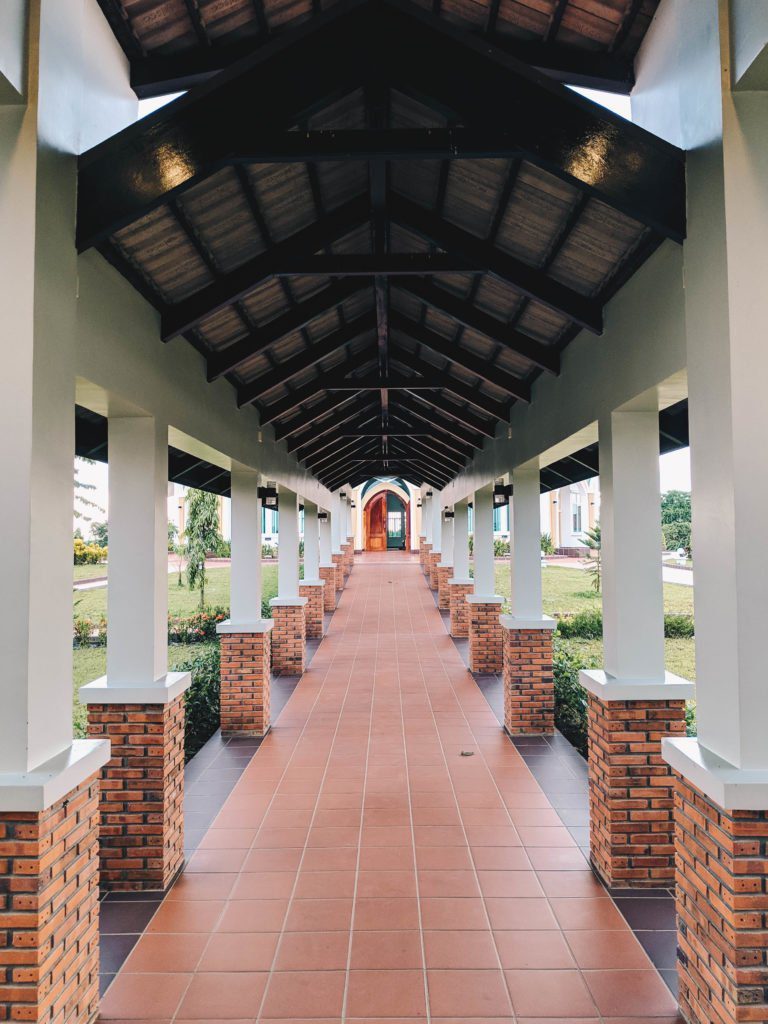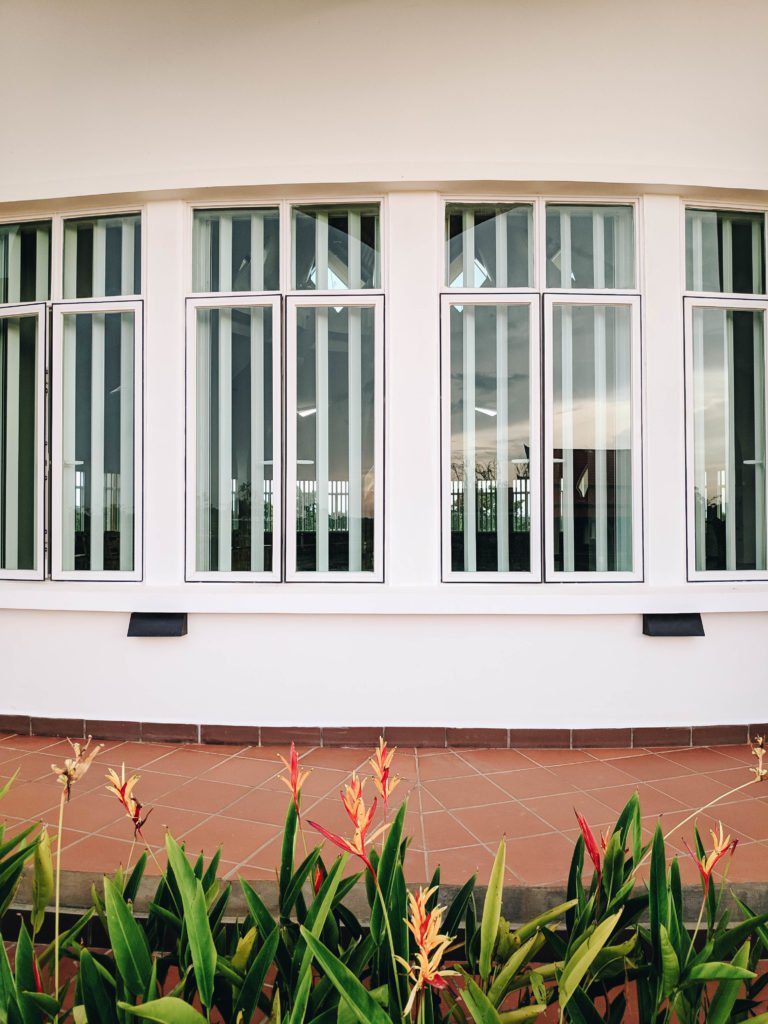 If you're looking for a peaceful spot to meditate, find inner peacer or reflect yourself, this should be it.
Location: Bos Po Road, O Srorlao
Opening Hours: 9:00AM-7:00PM
#5. Try 5USD Australian Beef Steak at Delicious Restaurant
I wouldn't say Delicious Restaurant is the best place to eat in Battambang, but if you're running out of choices like we did, you may give it a try.
We didn't mean to eat here to be honest, but my boyfriend saw their menu earlier that day and mentioned we can eat Australian Beef Steak for only 5USD.
5USD is a pretty good deal, isn't it? Having that in mind, we just went straight to this place after our Baha'i visit.
All of us ordered the same dish; Australian Beef Steak, and we knew what to expect.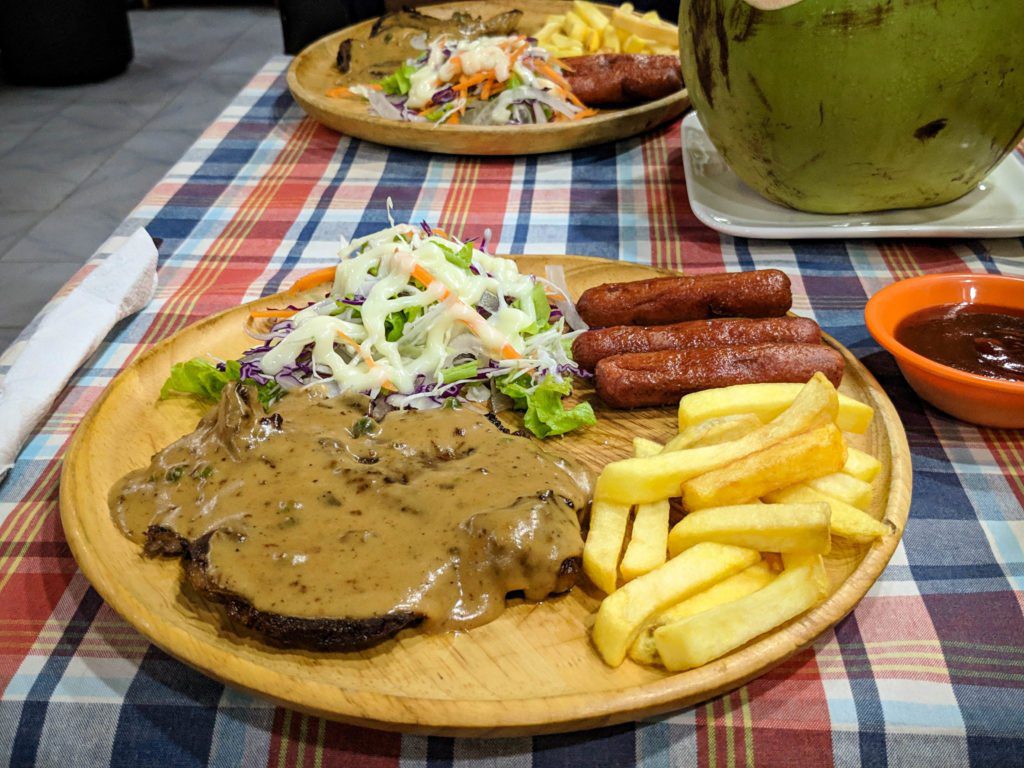 Yes, we were right- Australian beef my ass- it was our typical Cambodian beef. Hahaha
But what else do you expect for 5USD? It wasn't so bad after all.
Location: Street 121, Battambang
Opening Hours: 7:00AM-9:00PM
#6. Admit Once in A Lifetime Hip Hop Battle at Phare Ponleu Selpak
Hip Hop Battle isn't what you usually find when you're in Battambang.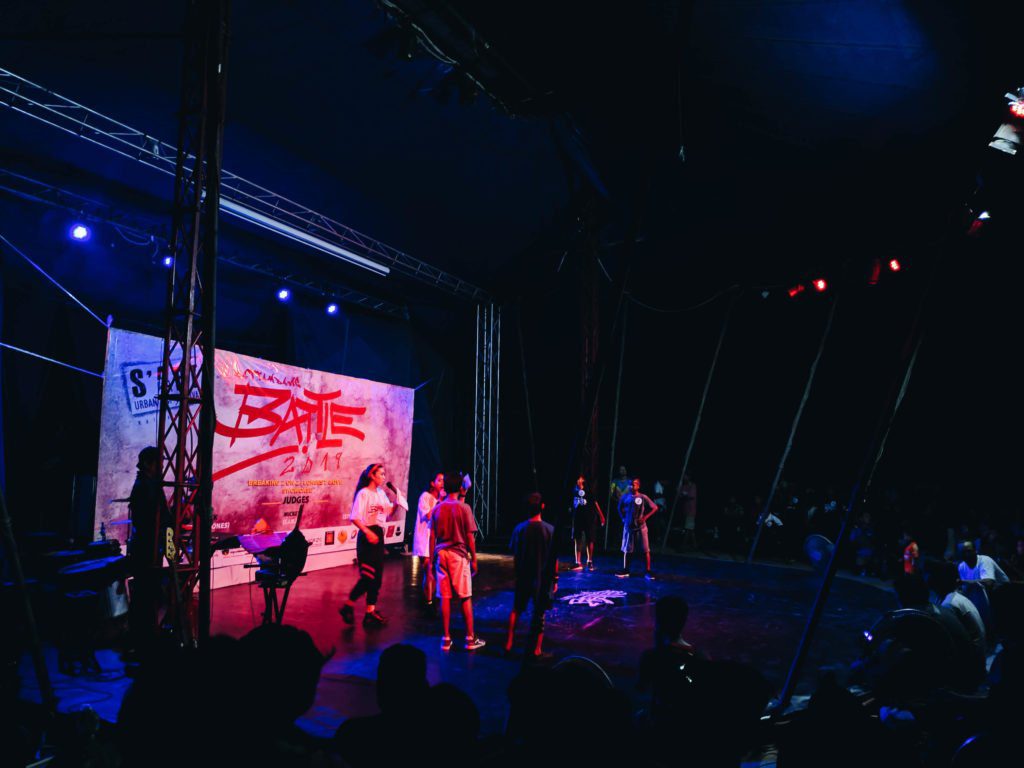 This hip hop battle was a part of S'Art Urban Art Festival hosted by Phare Ponleu Selpak and we were glad to admit once in a lifetime event.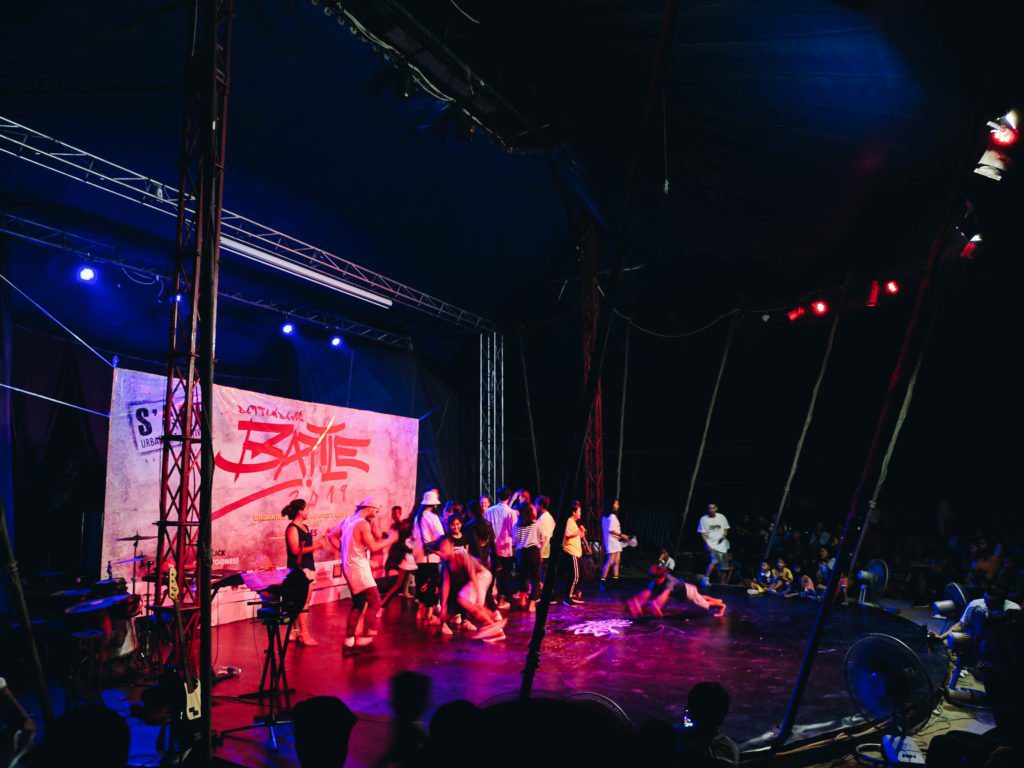 You may need to wait another 2 years to admit such battle. Hahaha
But one thing you can do for sure is to watch the amazing circus shows at Phare Ponleu Selpak for 14USD/person.
You can buy the ticket at Phare Ponleu Selpak directly or get one in advance at the hotels or other retailers in Battambang. The show starts at 7:00PM, so make sure to get there before that.
Phare Ponleu Selpak is quite a place. You'll find a few wall paintings and some weird decoration around.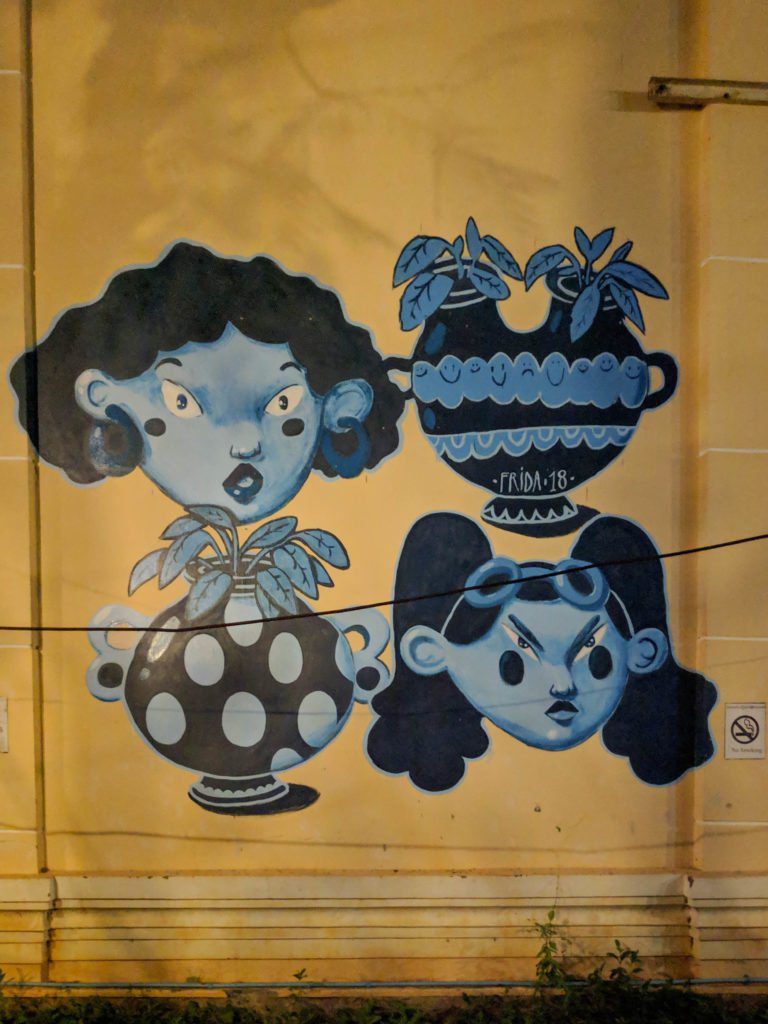 They've also got a small shop inside.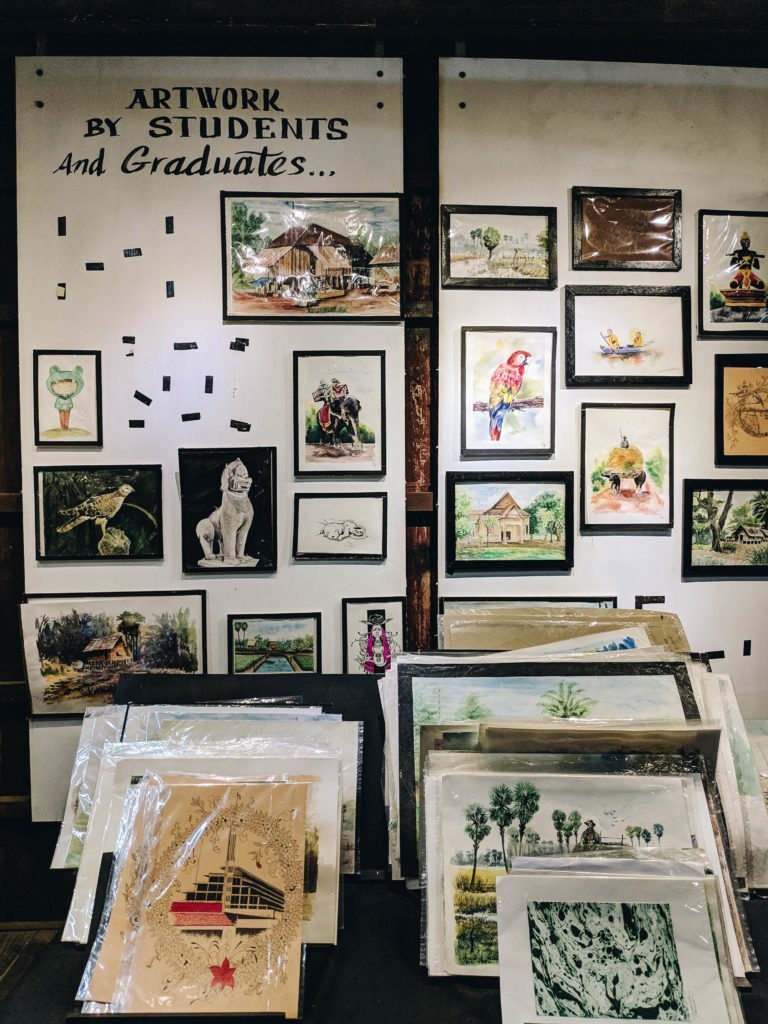 Location: Phum Anhchanh, Battambang
#7. Fill Your Instagram Feeds with Photos at Miss Wong
I don't know what's with me, I had no luck with Miss Wong both in Siem Reap and Battambang until my fourth attempt. Miss Wong was FINALLY OPEN during my visit this time!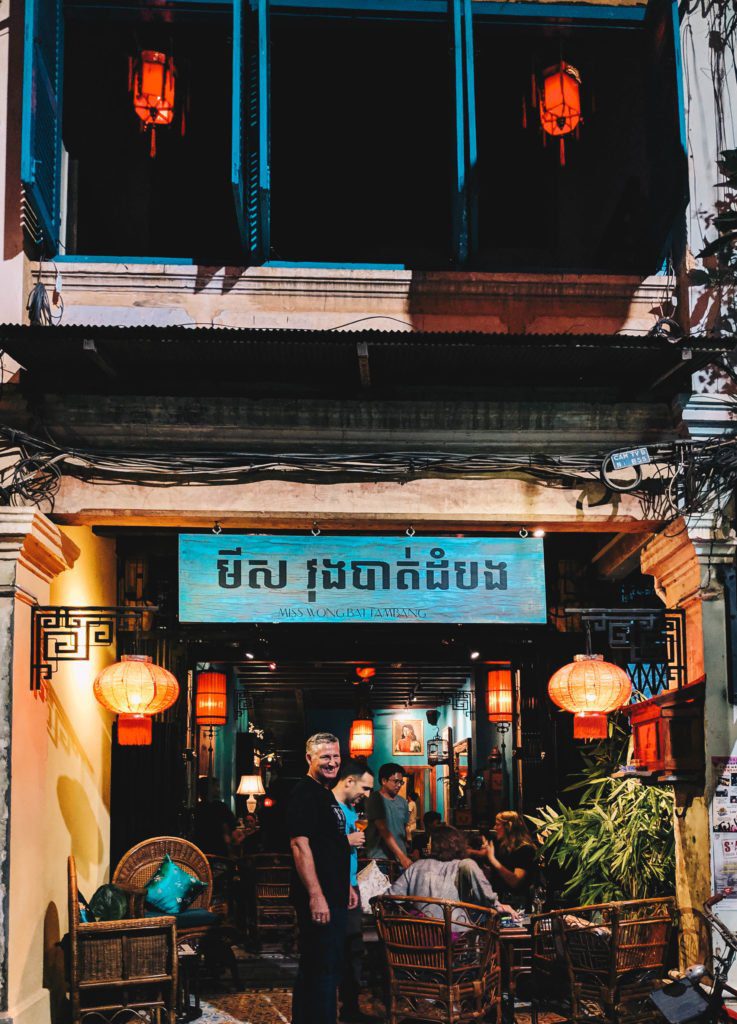 They've got such divine decoration here at Miss Wong- every corner is instagrammable!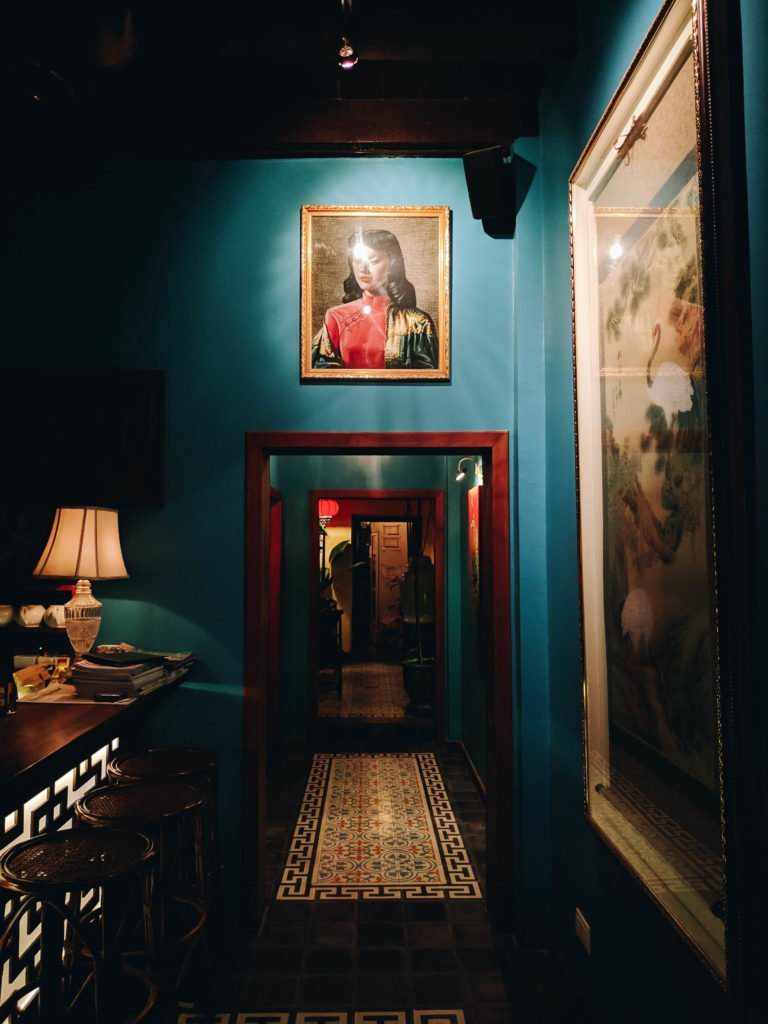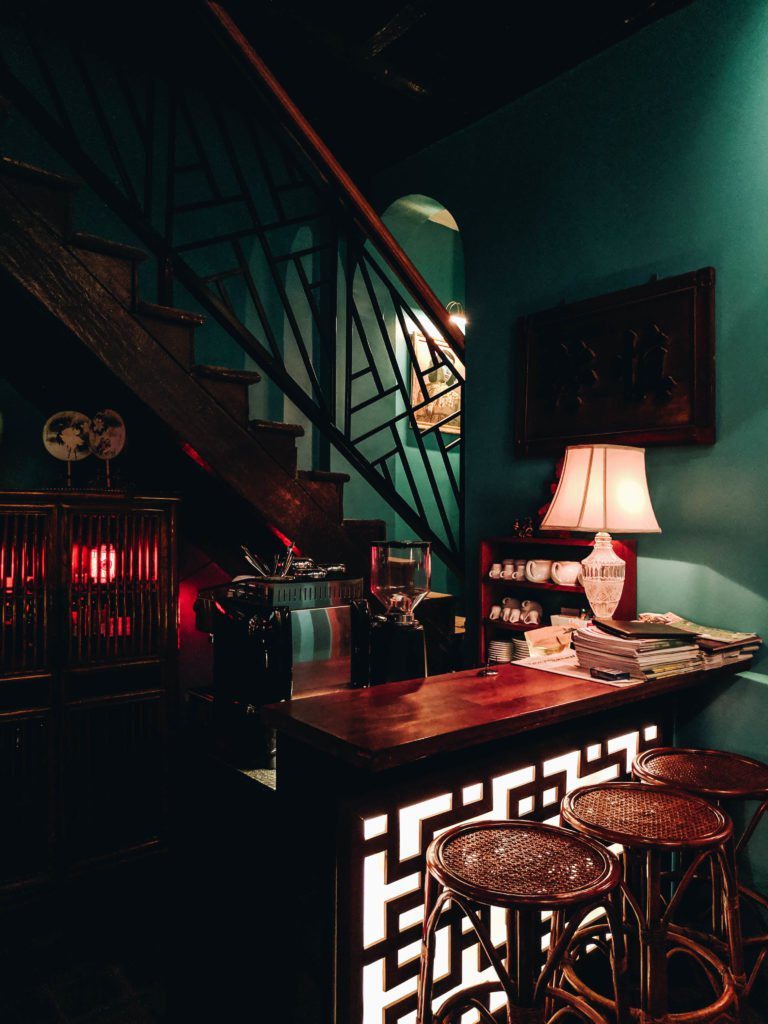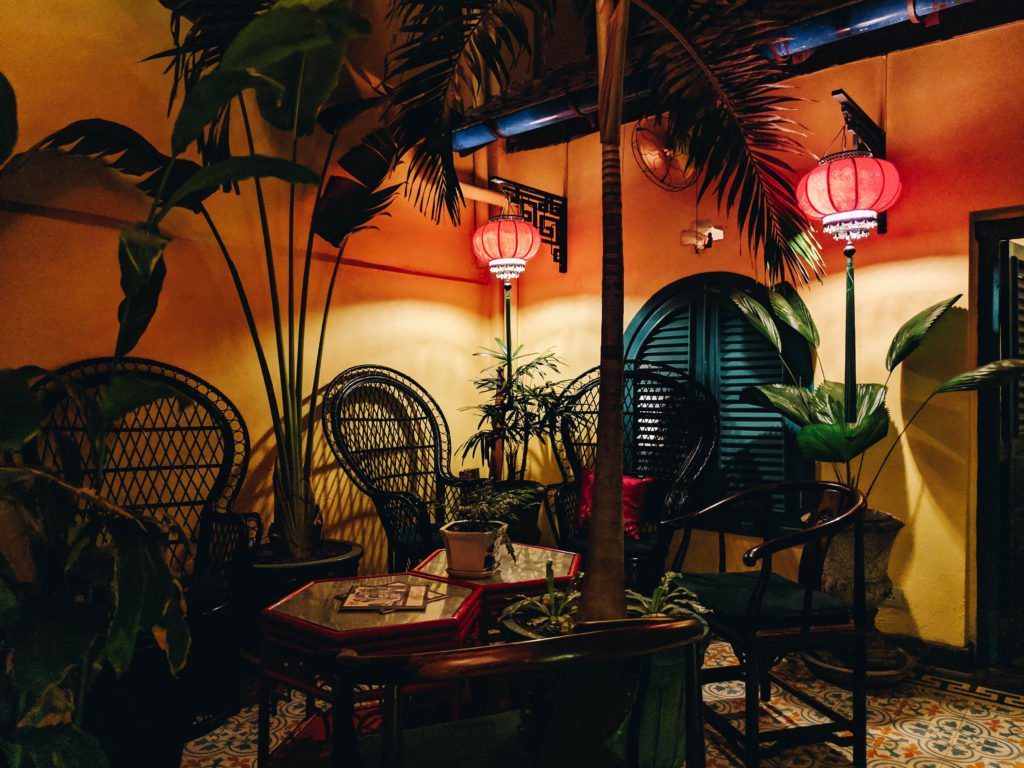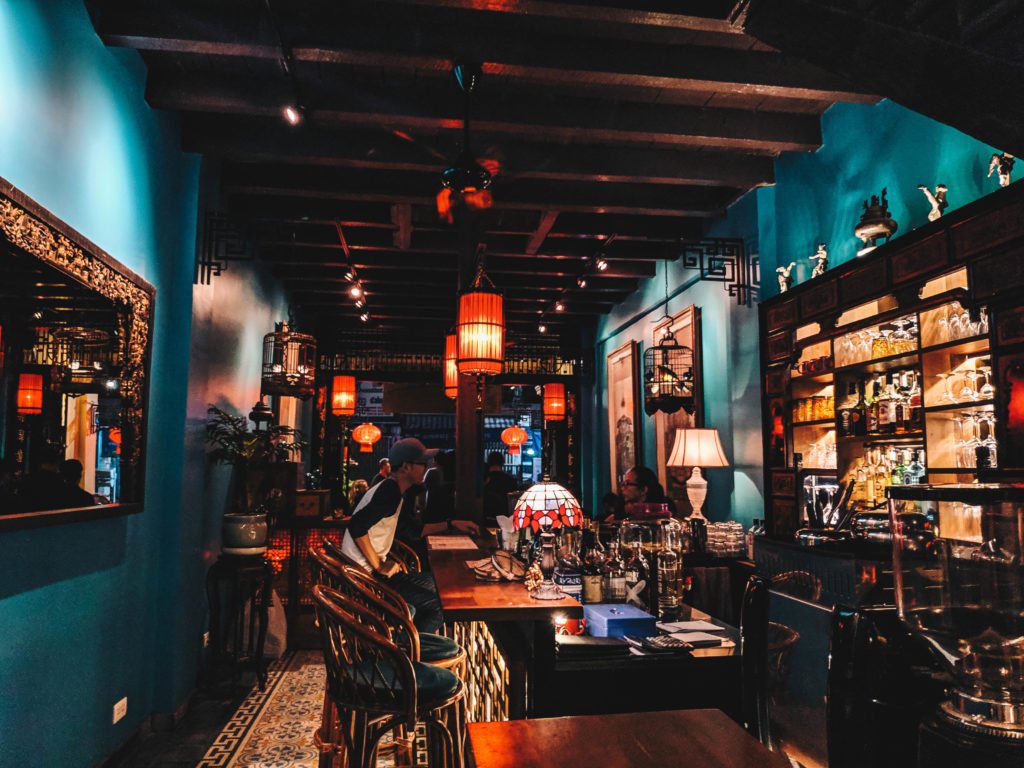 Even their toilet's got a style, when will you? Hahah 😛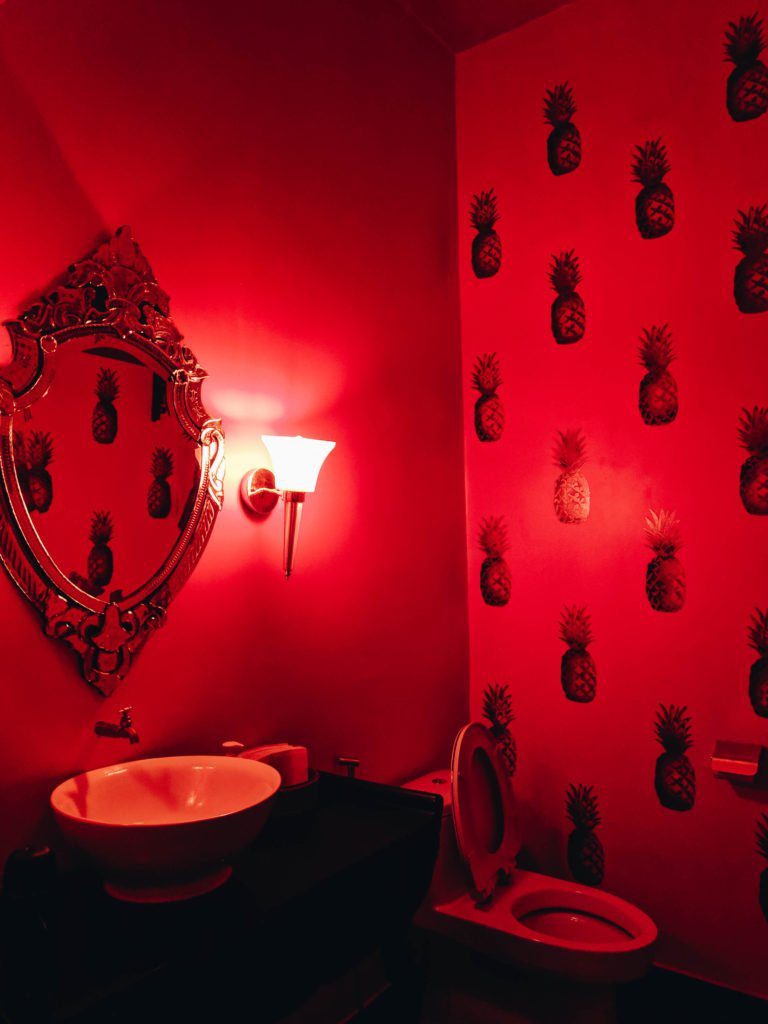 We didn't read the review or anything and thought to have some food at Miss Wong. No food could be found on the menu except for Dim Sum, so we filled our stomach with cocktail instead.
I tried their signature drink, Miss Wong Punch for 5USD. It's not the best cocktail I've ever tasted, but it isn't so bad either.
Location: Street 2, Phsar Nat, Battambang (Near Jaan Bai)
Opening Hours: 4:00PM-12:00AM
DAY 2
#8. Have Breakfast at Mee Kiew 3 Laveng (Dumpling Noodle)
If you ask the local about where to eat in Battambang, I'm sure Mee Kiew 3 Laveng will top up the list.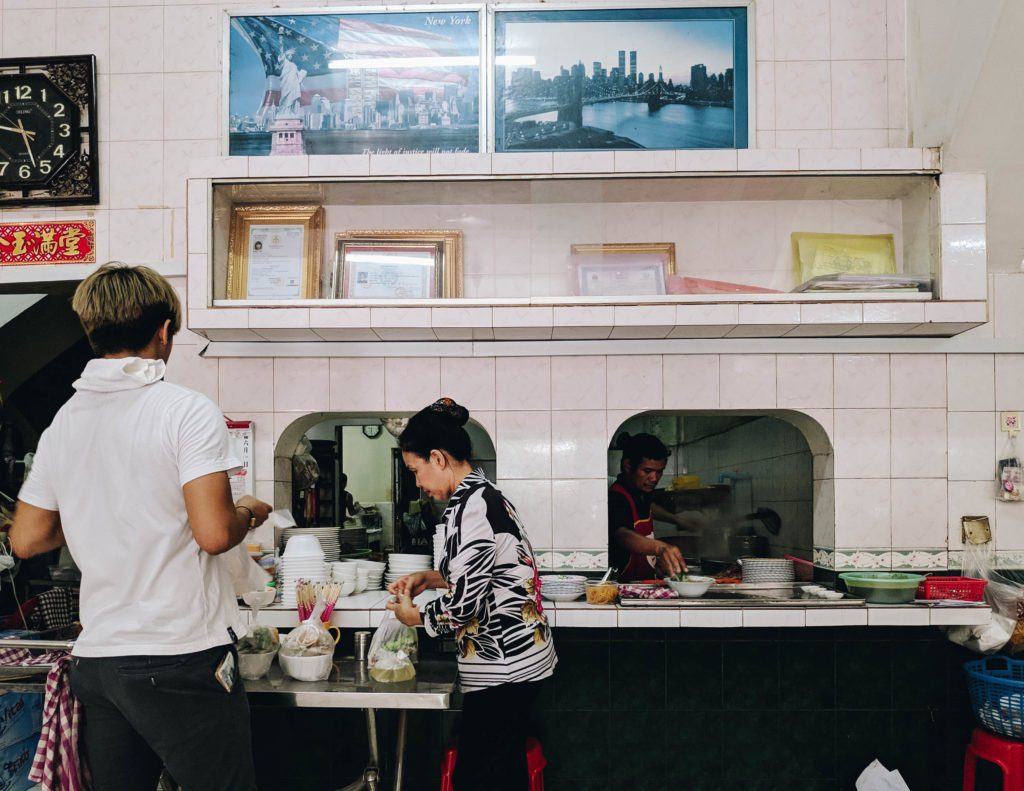 With very soft homemade egg noodle and delicious dumpling, you'd want to double or even triple your dish. Not only is it delicious, but also affordable.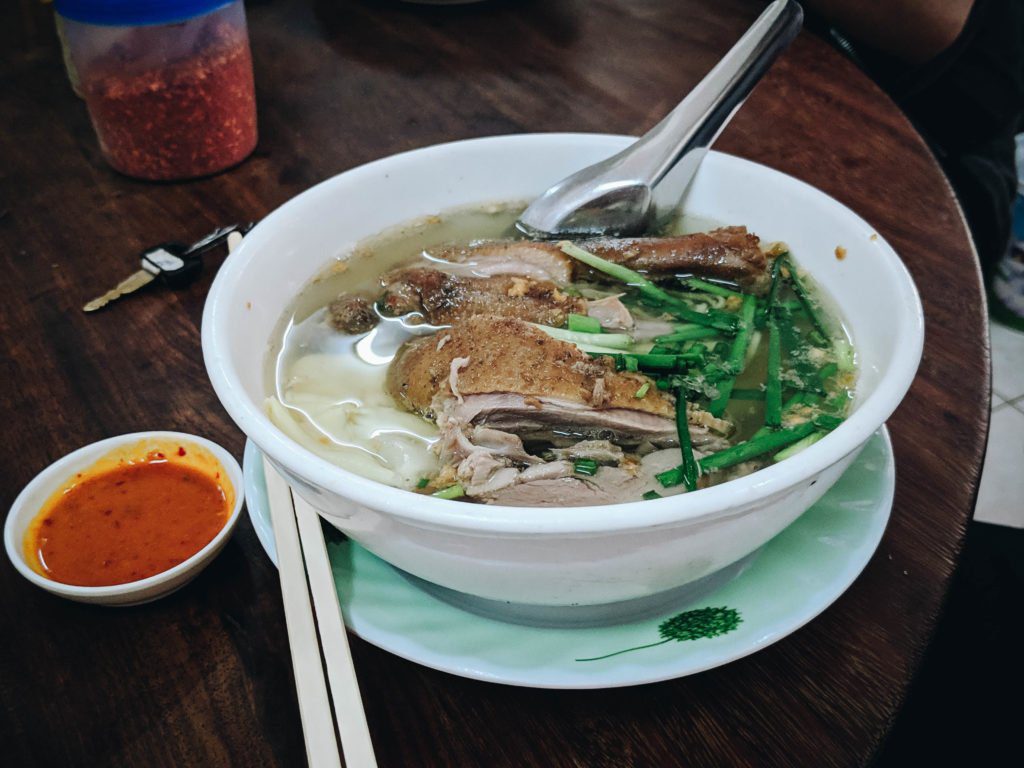 Location: Street 121, Battambang
#9. Marvel the Impressive Colonial Buildings
If you've seen the movie First They Killed My Father, you'll have the picture in mind of what Battambang is like.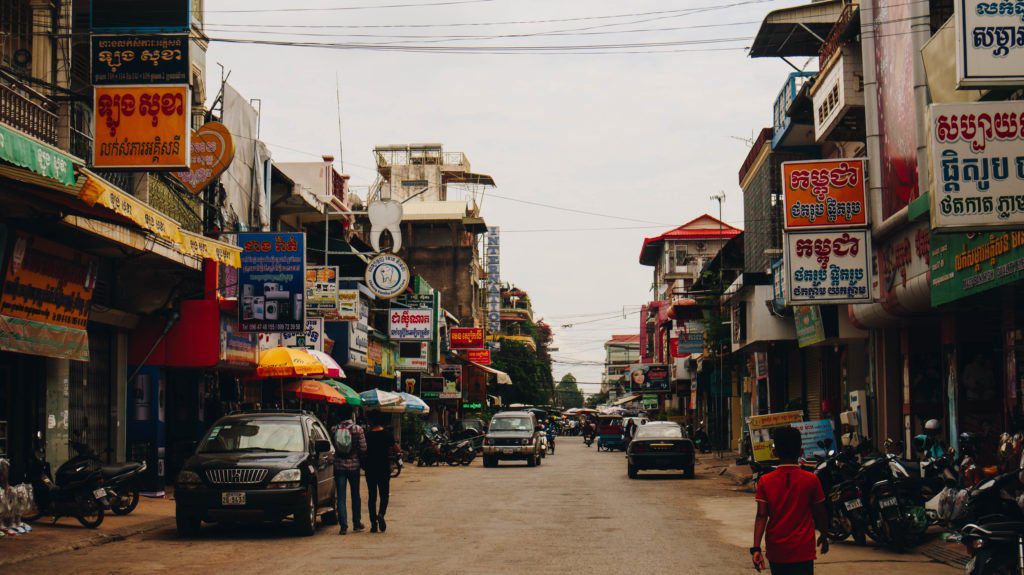 I couldn't believe we actually spent a whole morning marveling the buildings.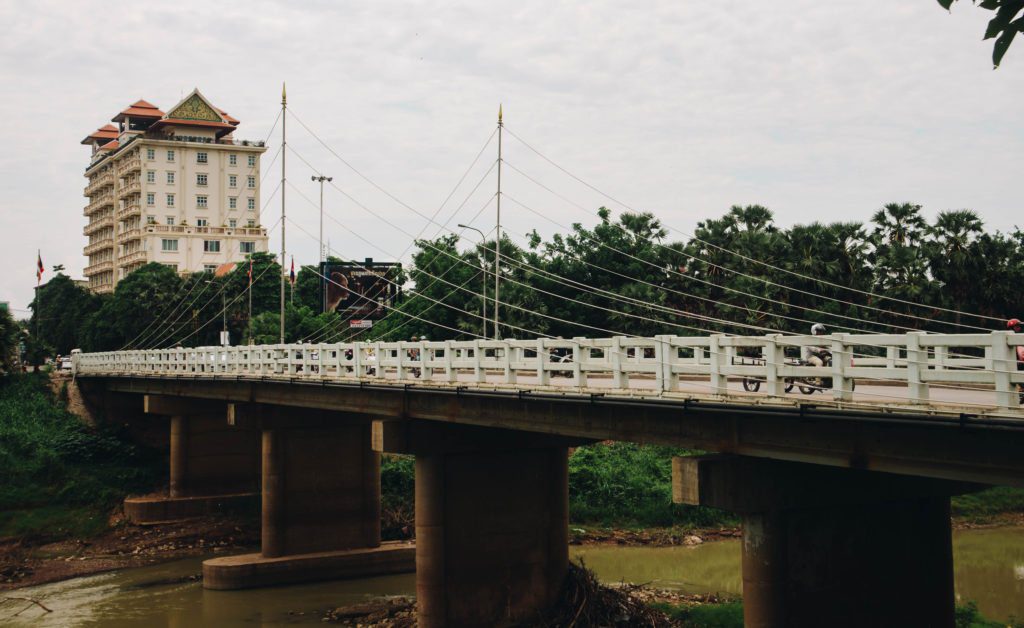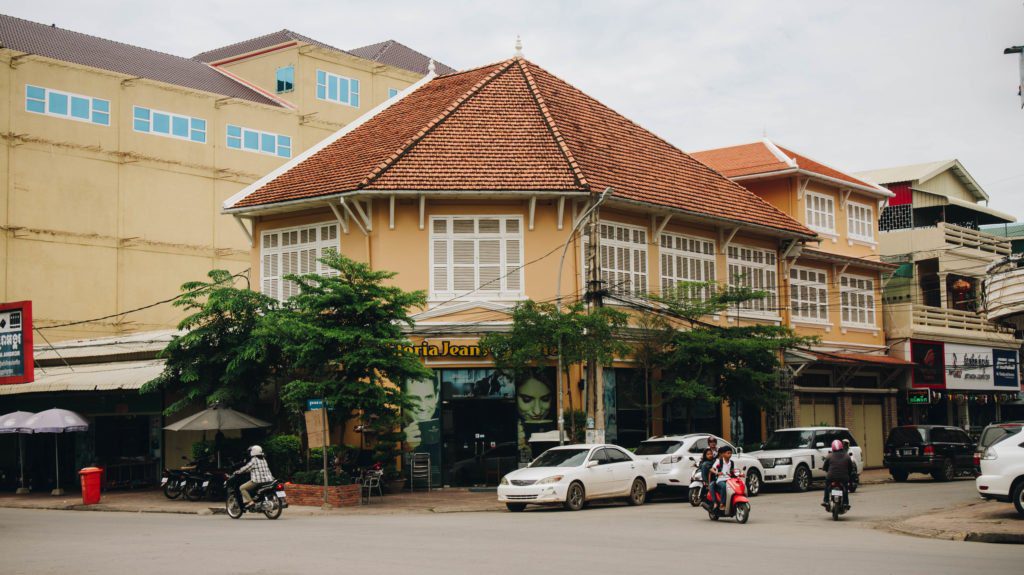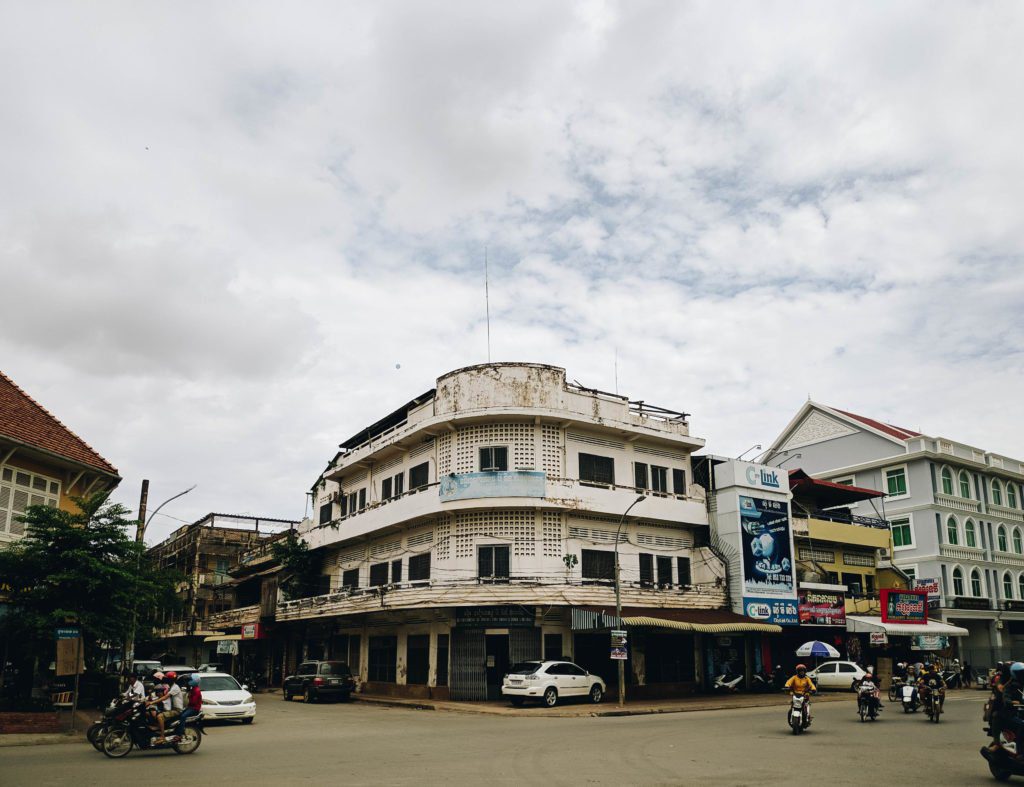 Every block has their very own unique structures and I couldn't stop myself from capturing every angle of these old buildings. I'm sure your camera battery will run low.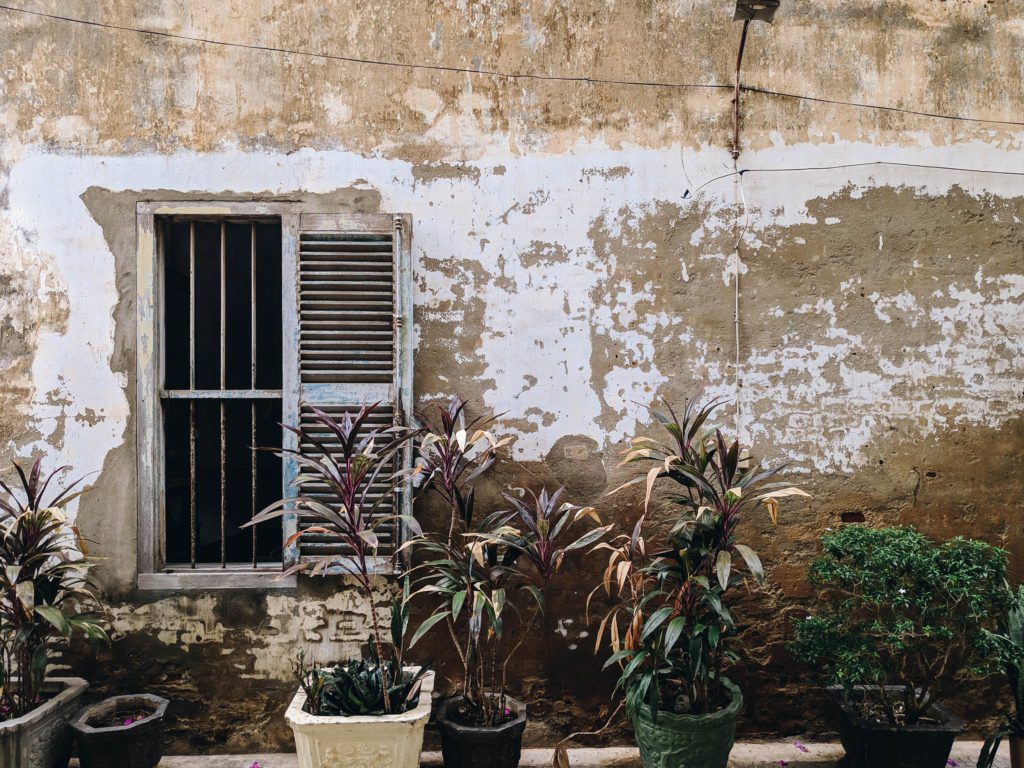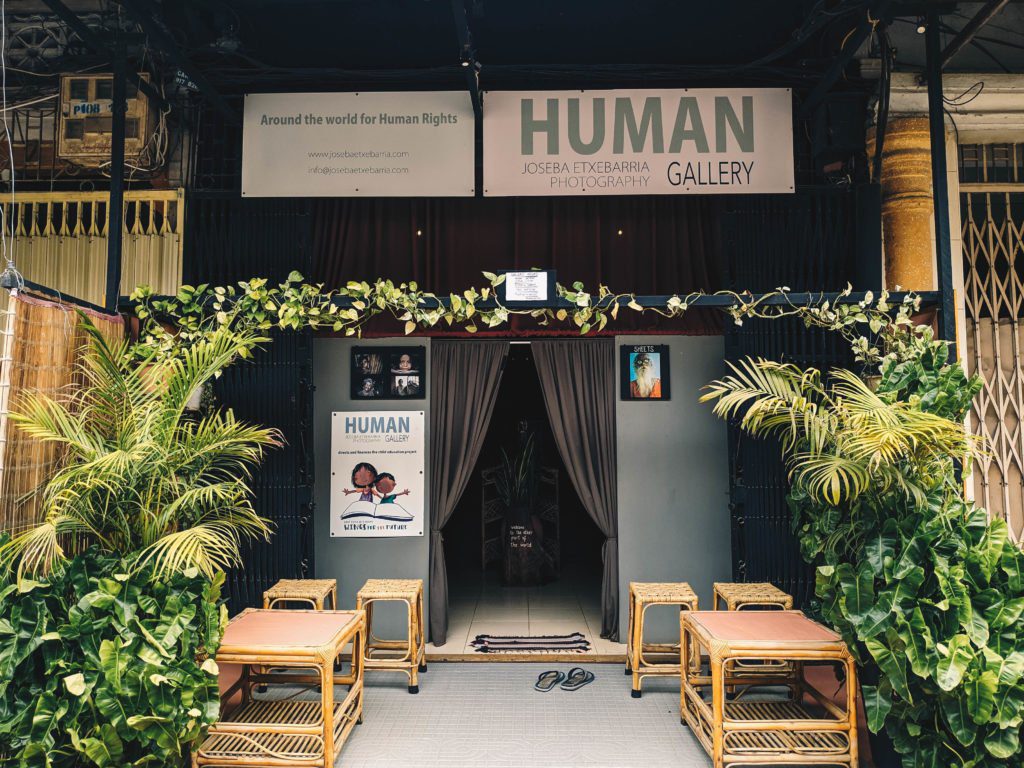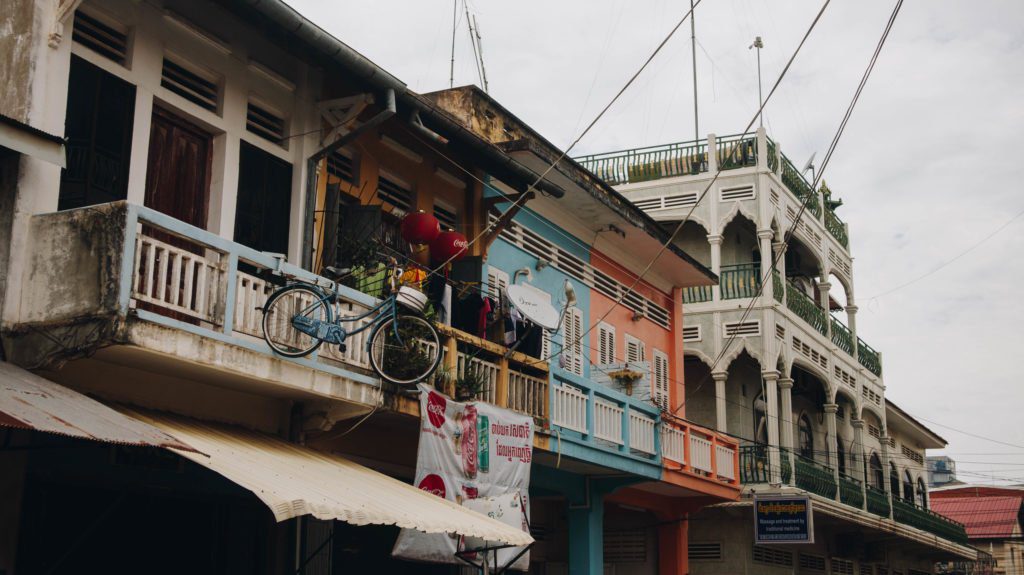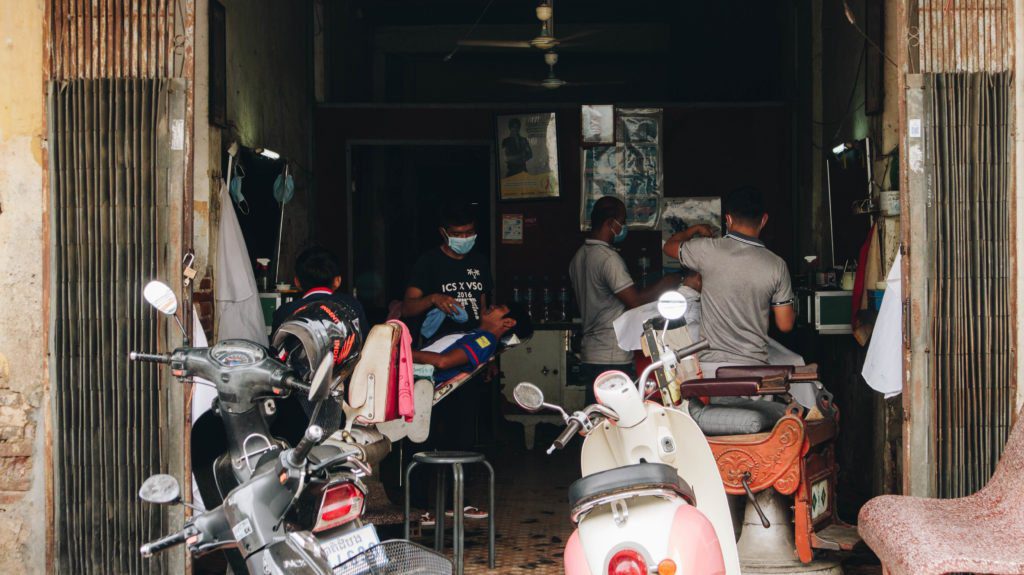 Having questions in mind of where you should start? Start walking from Street 1 which is around Phsar Nat.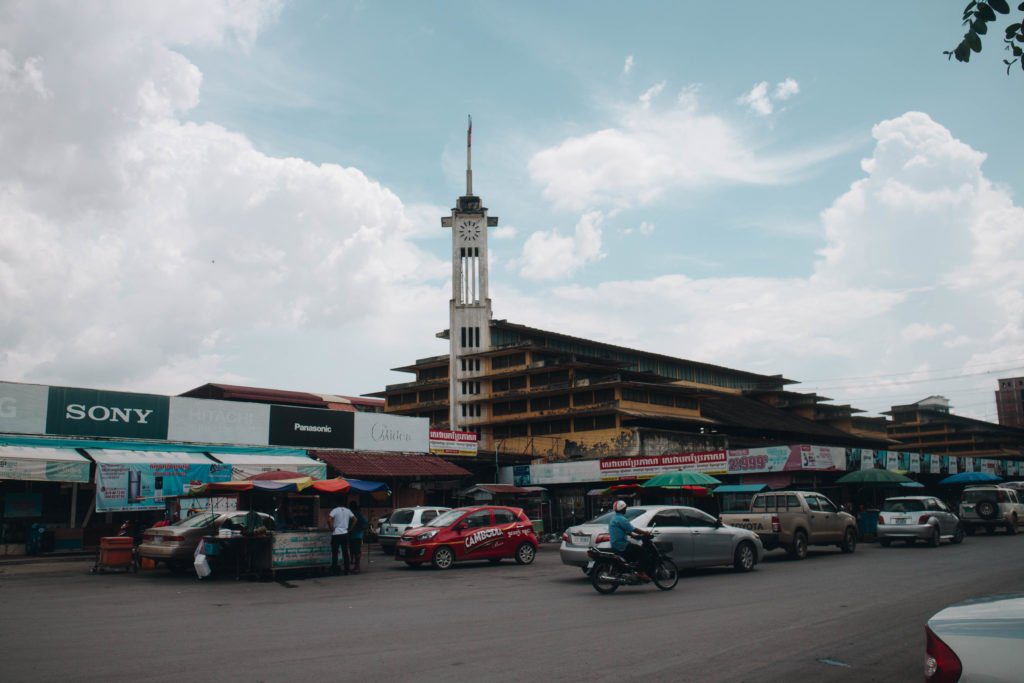 Street 2.5 is my favorite!
#10. Hunt Cambodia Very Own Street Art Painting
I remember seeing a few street arts during my first visit in Battambang. Within 18 months gap, I'm surprised the number of the paintings shot up.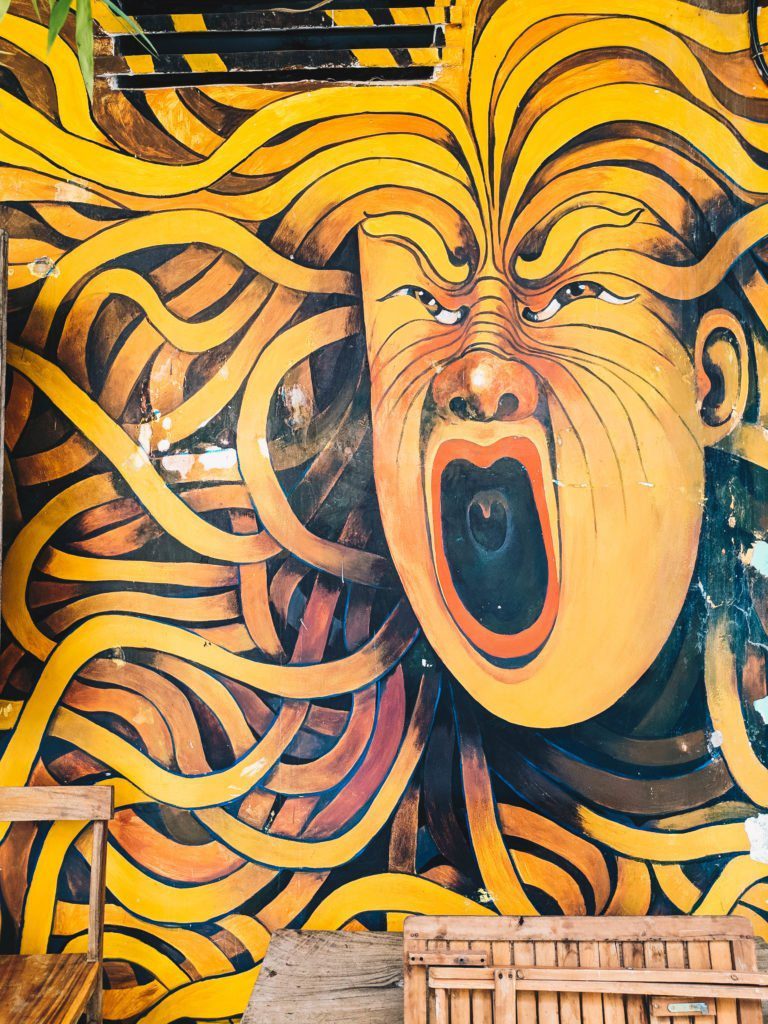 Thanks to S'Art Urban Art Festival for being a part of this.
If you adore street arts as much as I do, let's play a game. Gather your friends and go wall paintings hunt together!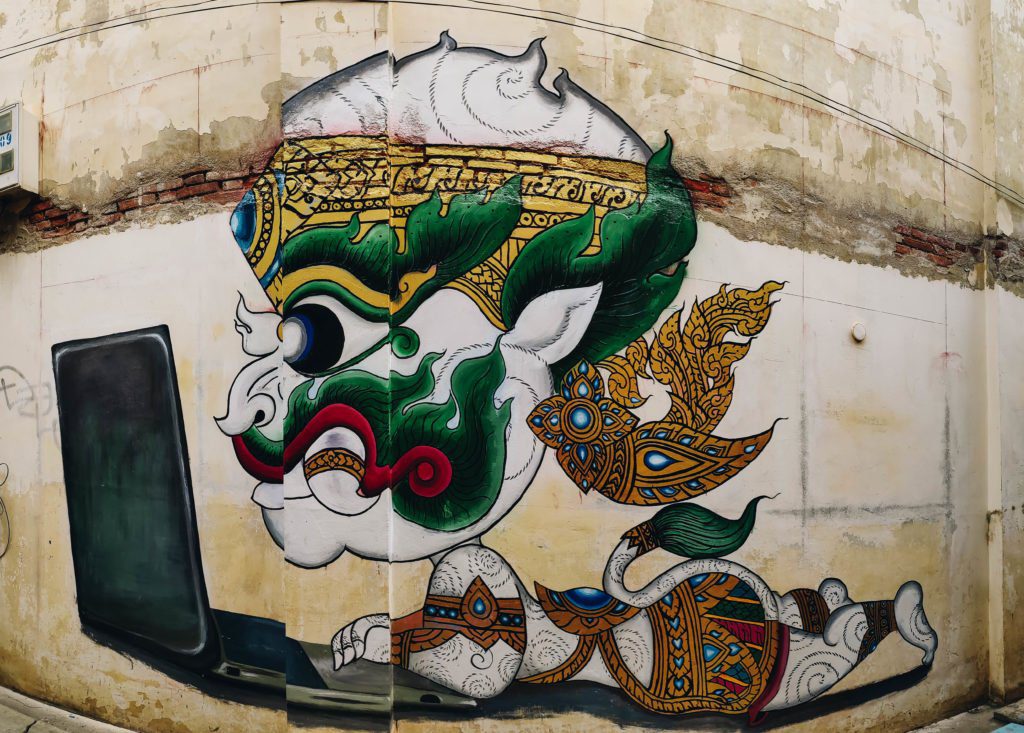 #11. Drink Fresh Juice at The Lonely Tree Cafe
We were super hydrated after a whole morning walk. With just 1.5USD, a glass of fresh watermelon juice from The Lonely Tree Cafe helped us fill our need of water.
Fresh juice isn't the only thing that is served at this cafe, you can also find other drinks and food at affordable price.
I had Lok Lak for 4USD. I'd rate 6.5/10 for this dish.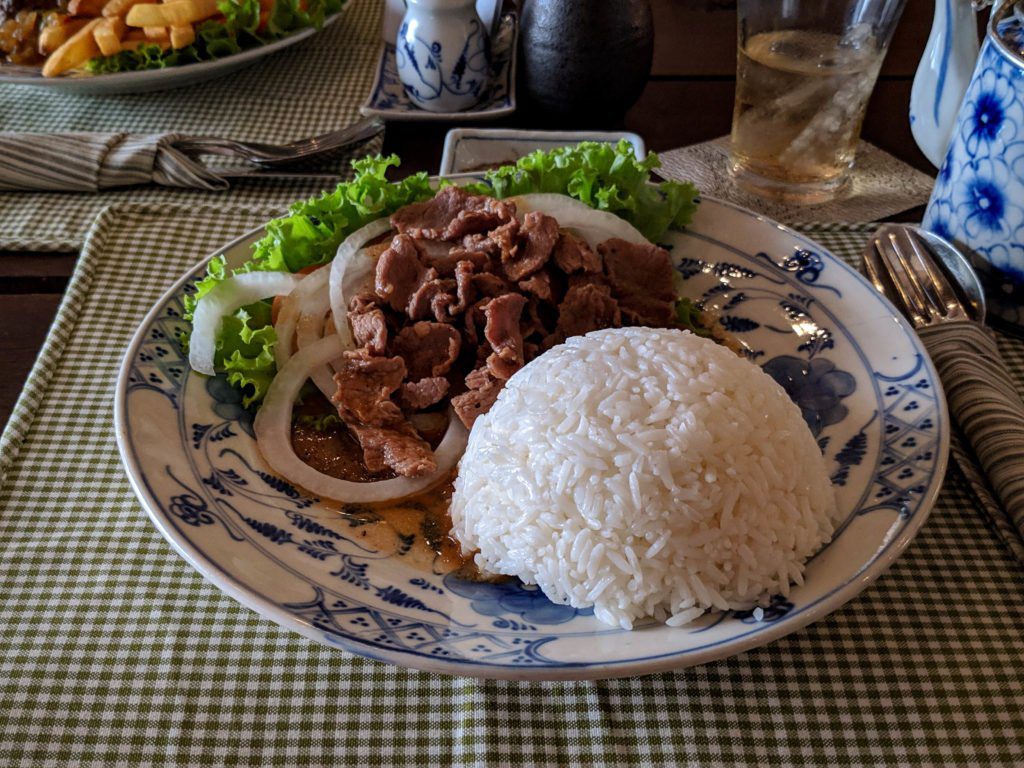 The Lonely Tree Cafe is also a great spot for photos.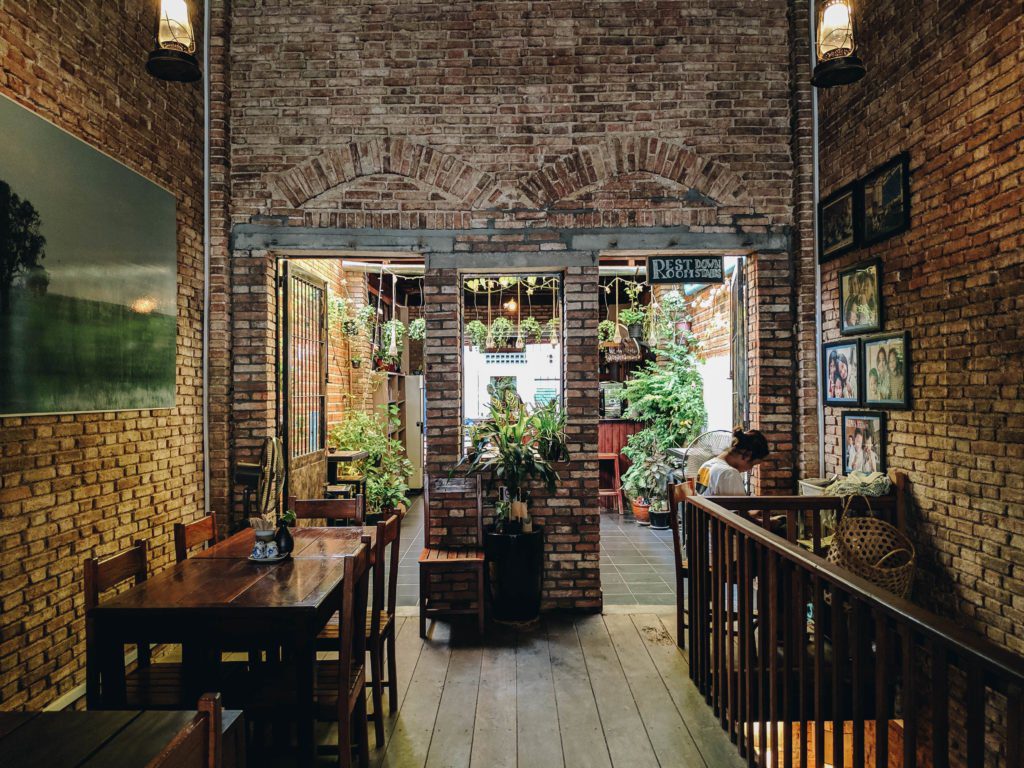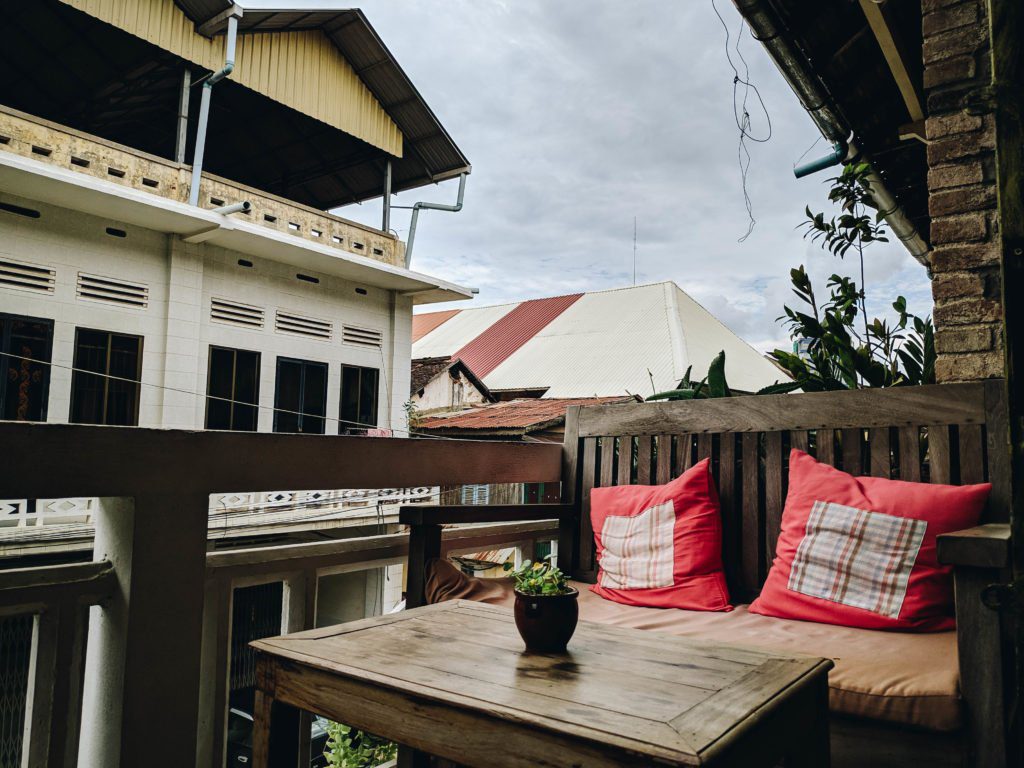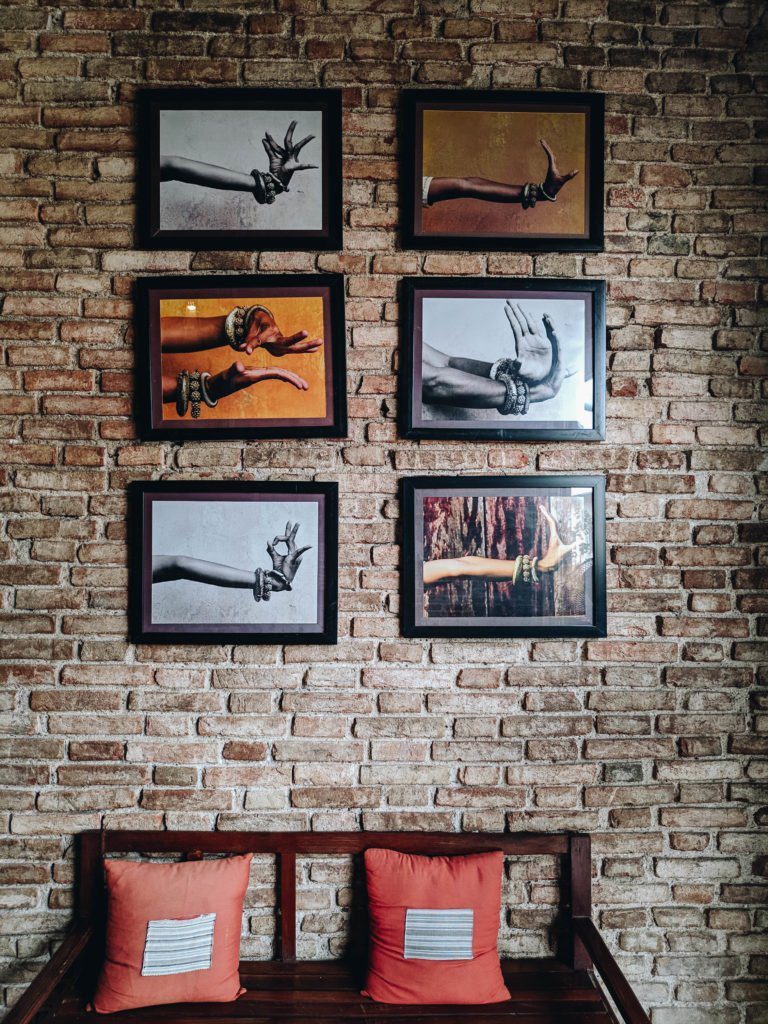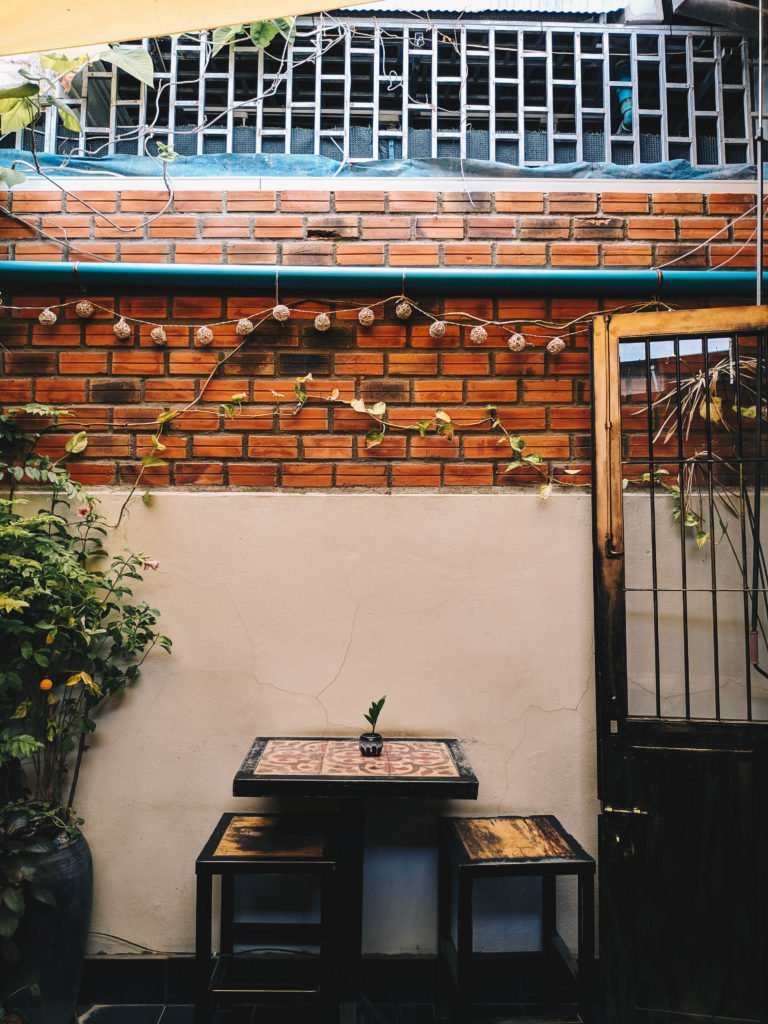 There's also an accessory store on the ground floor.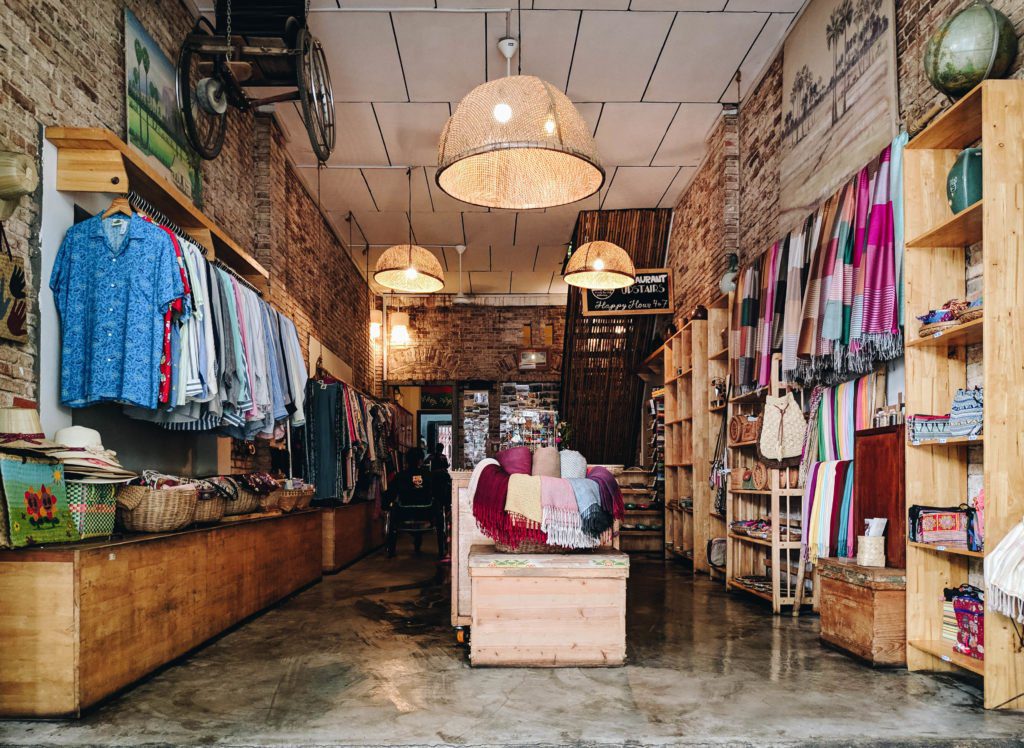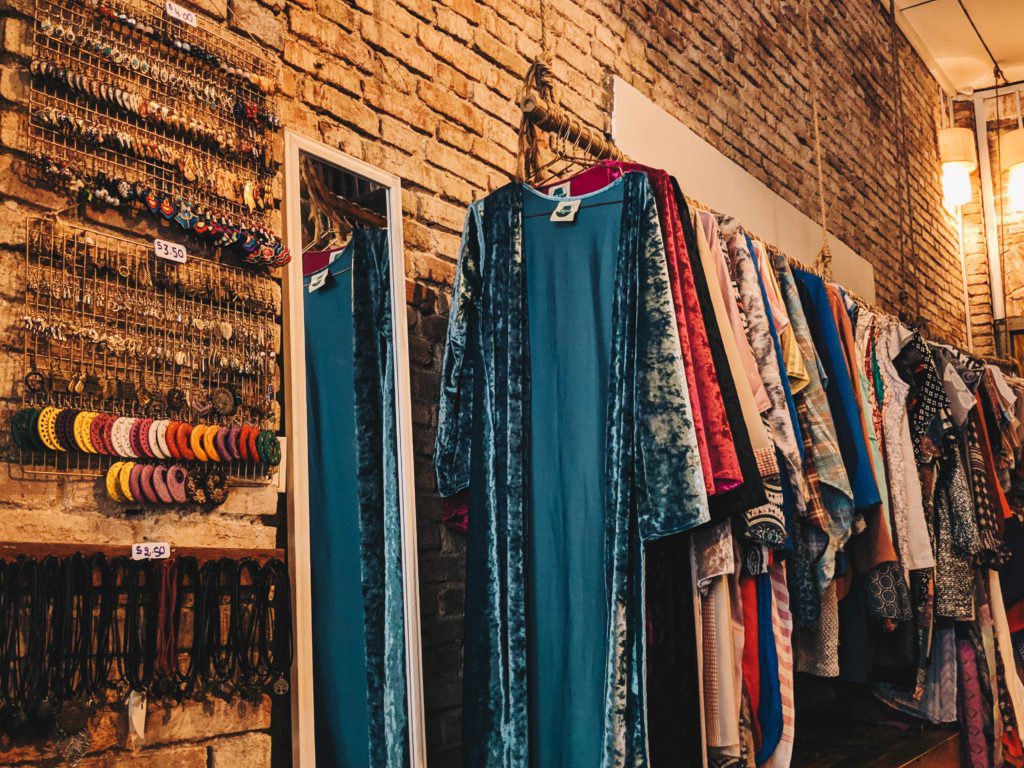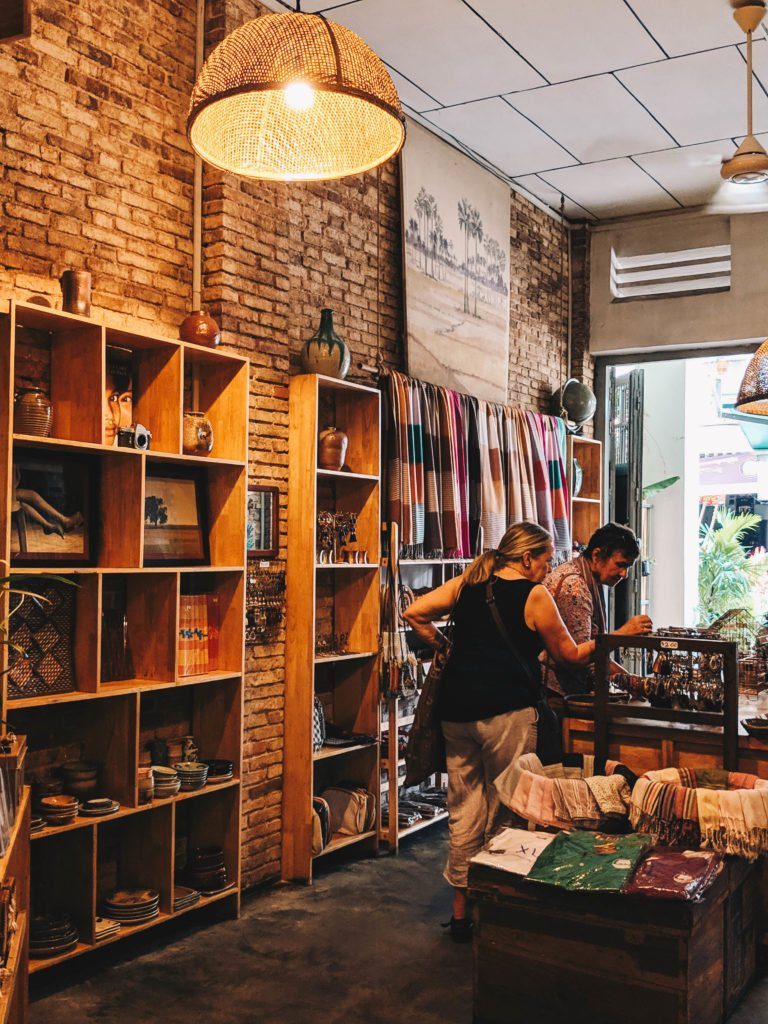 Location: Street 2.5, Battambang (1st Floor)
Opening Hours: 10:00AM until not quite sure when hahah
#12. Try Authentic Homemade Meatballs at J Mey
Best meatball, best sauce at the best price. It's a little bit of heaven in every bite. <3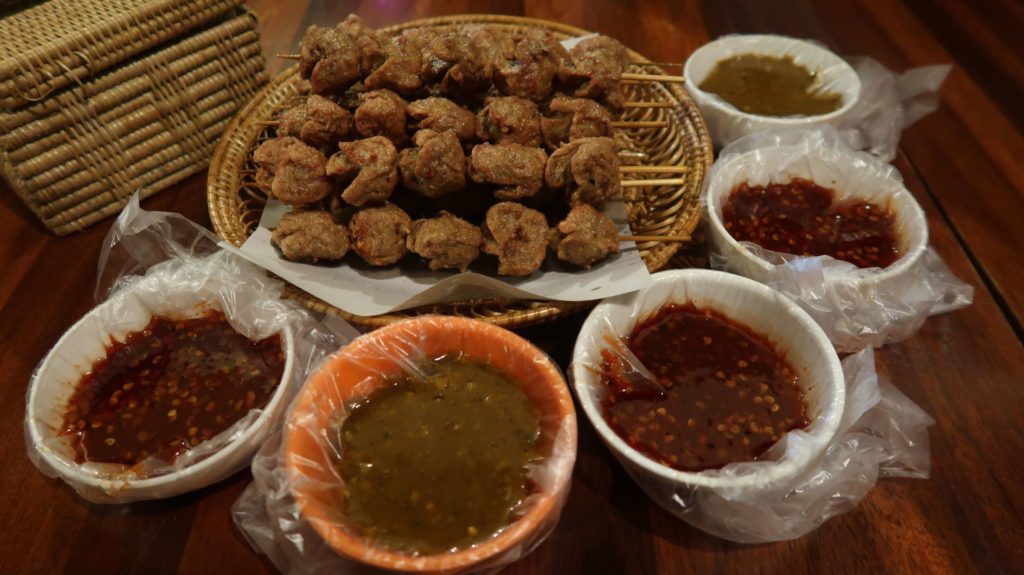 DO NOT MISS THIS PLACE!
Location: Street 121, Battambang (Around Lean Hoa Chinese School)
#13. Walk With Giant Puppet Parade by S'Art Urban Art Festival
Never have I ever been in any festival this exciting. Well, at least not here in Cambodia.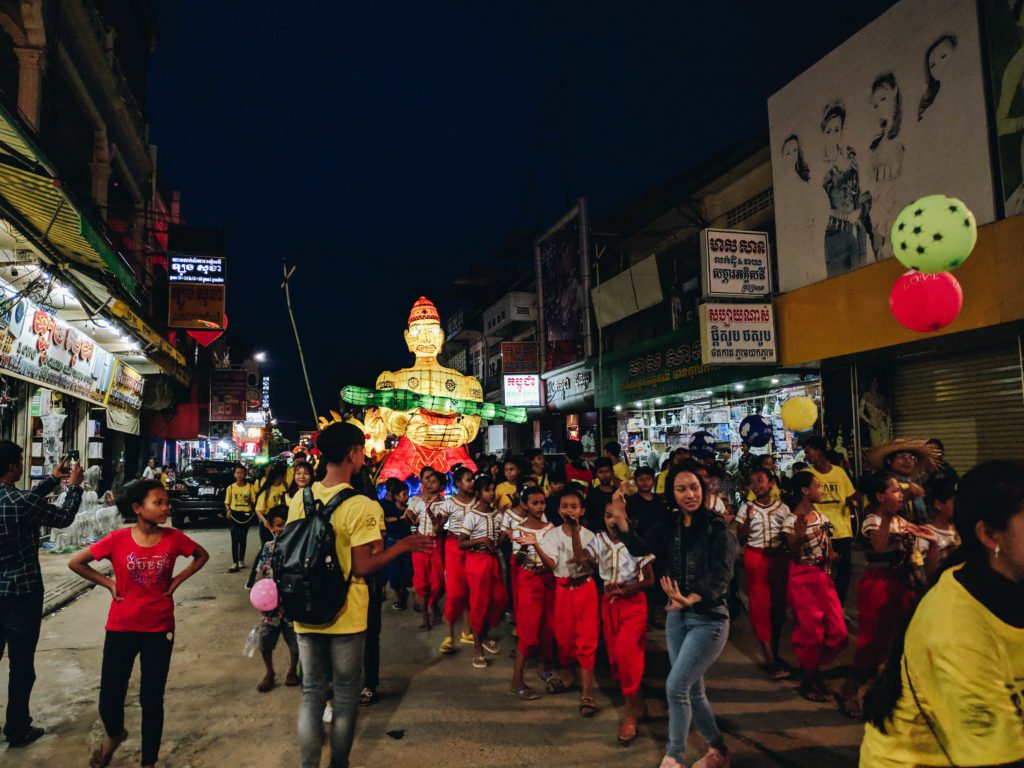 The preparation period went on for hours.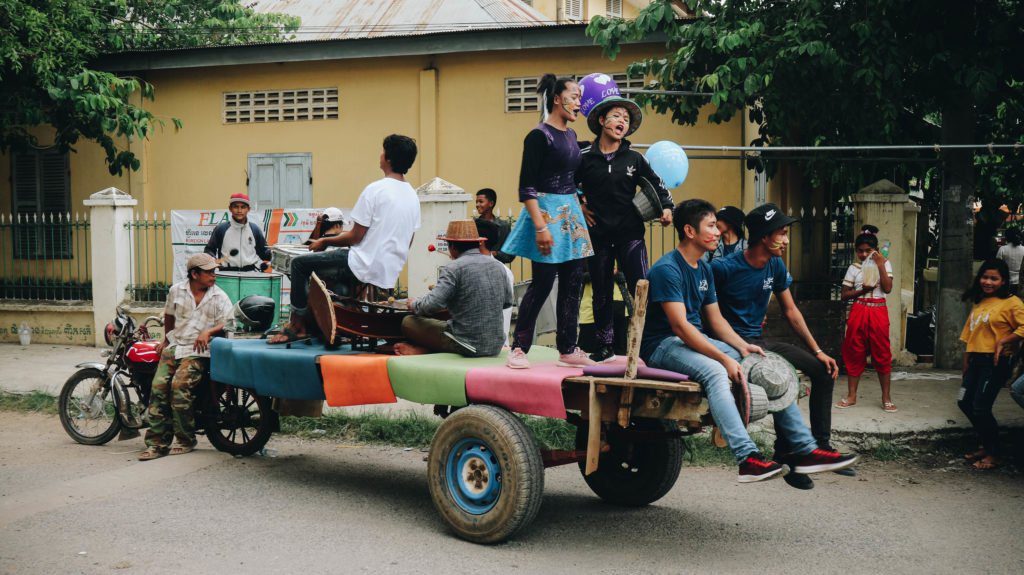 I truly admire this guy for walking this far with his other legs.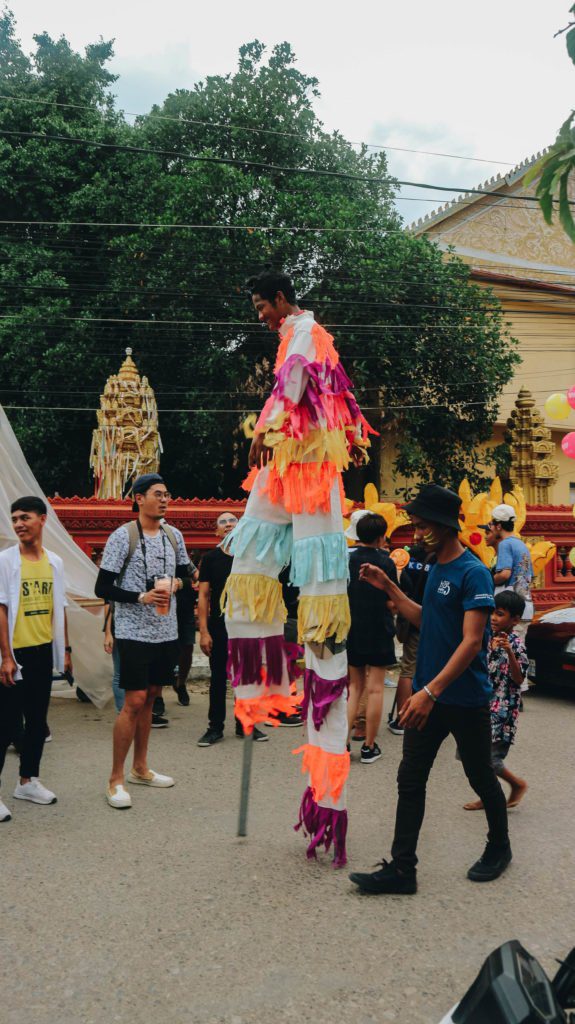 Spot a giant on his motorbike!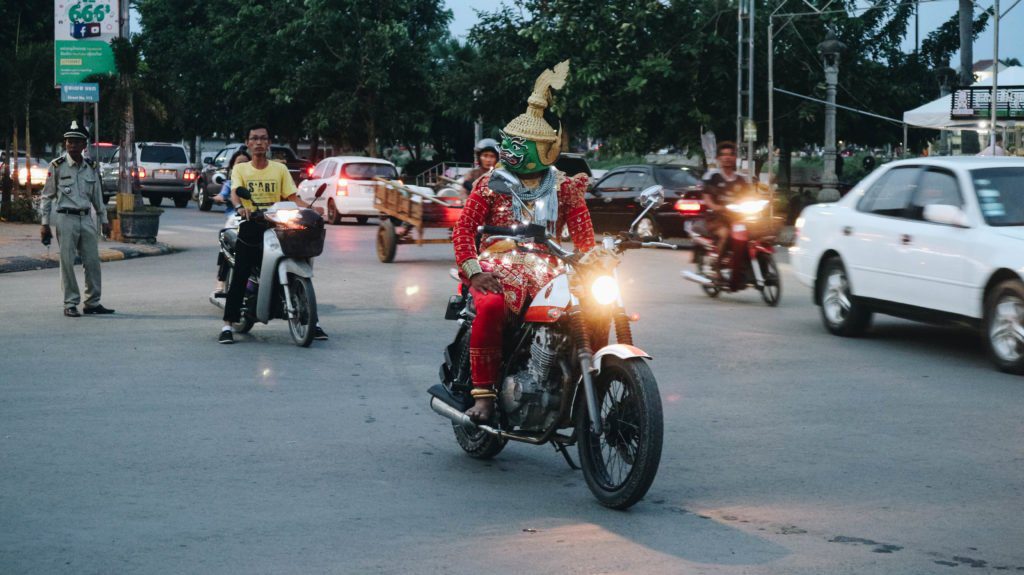 The parade started all the way from Wat Piphetthearam to Dragon Peace Park.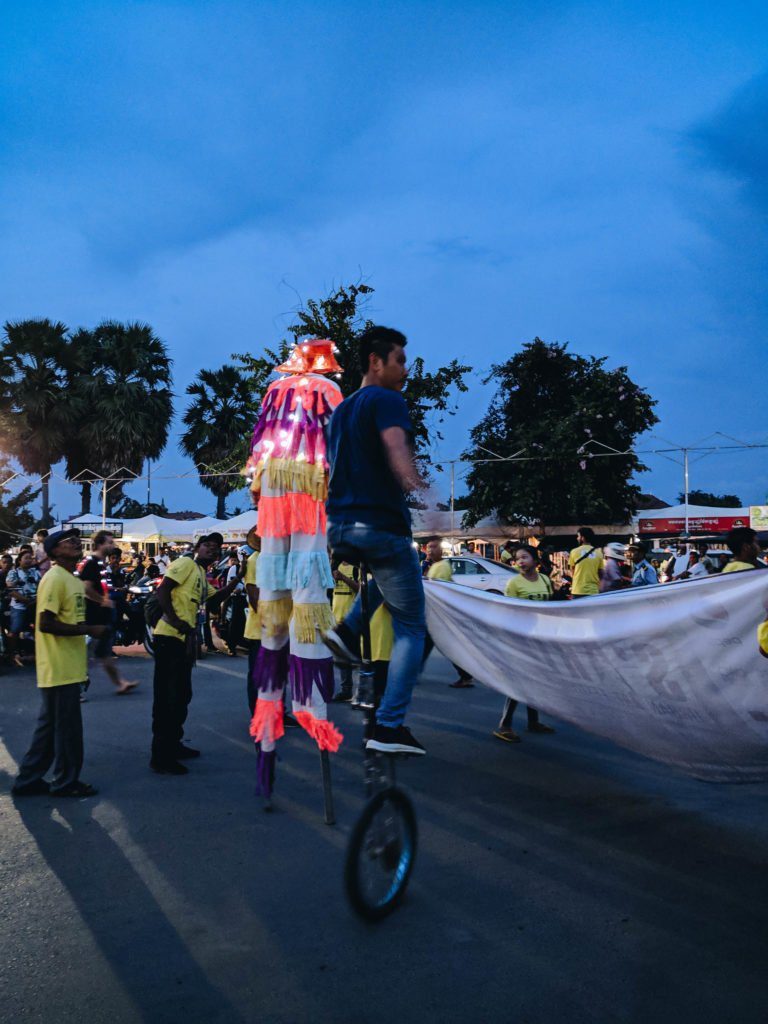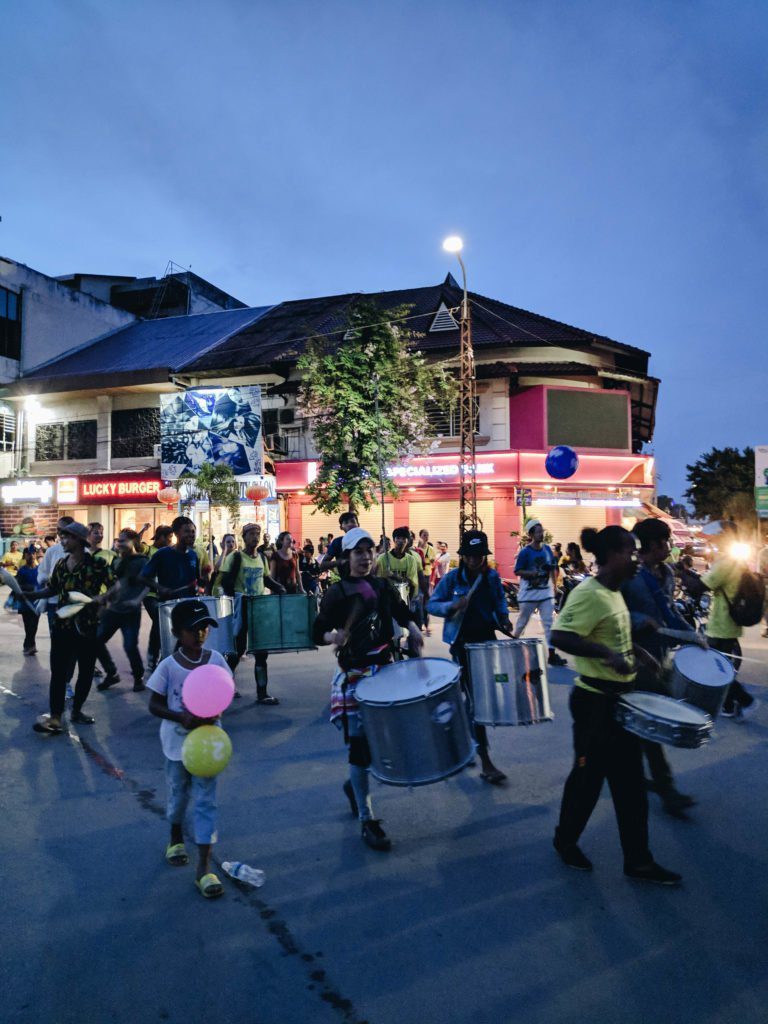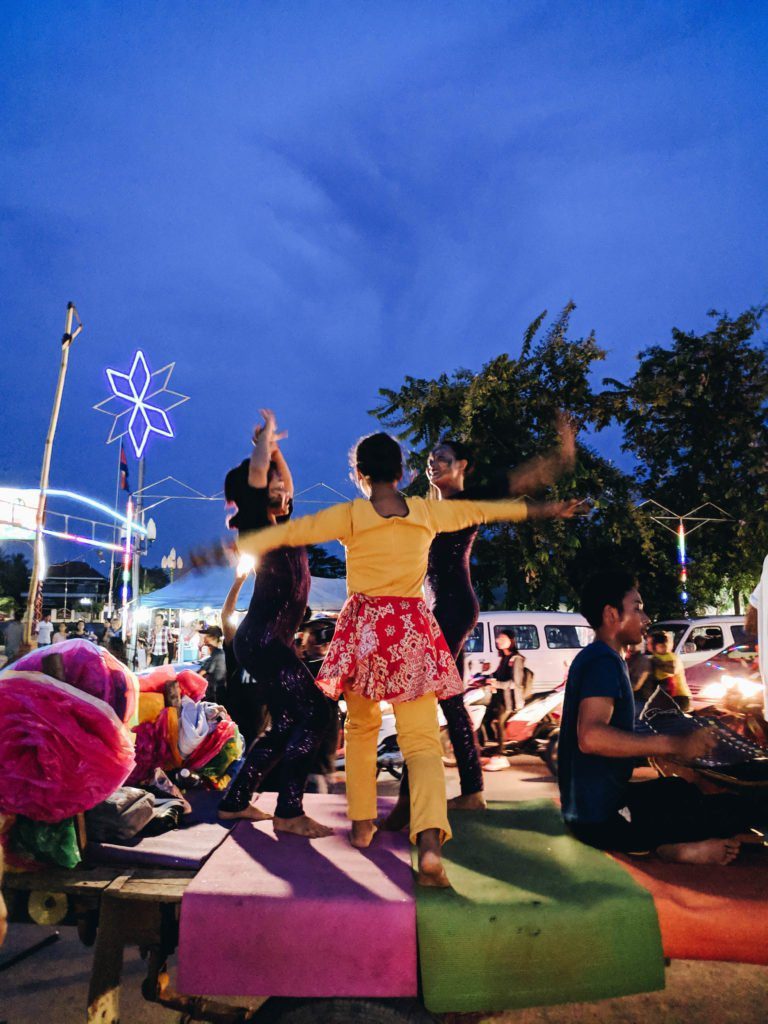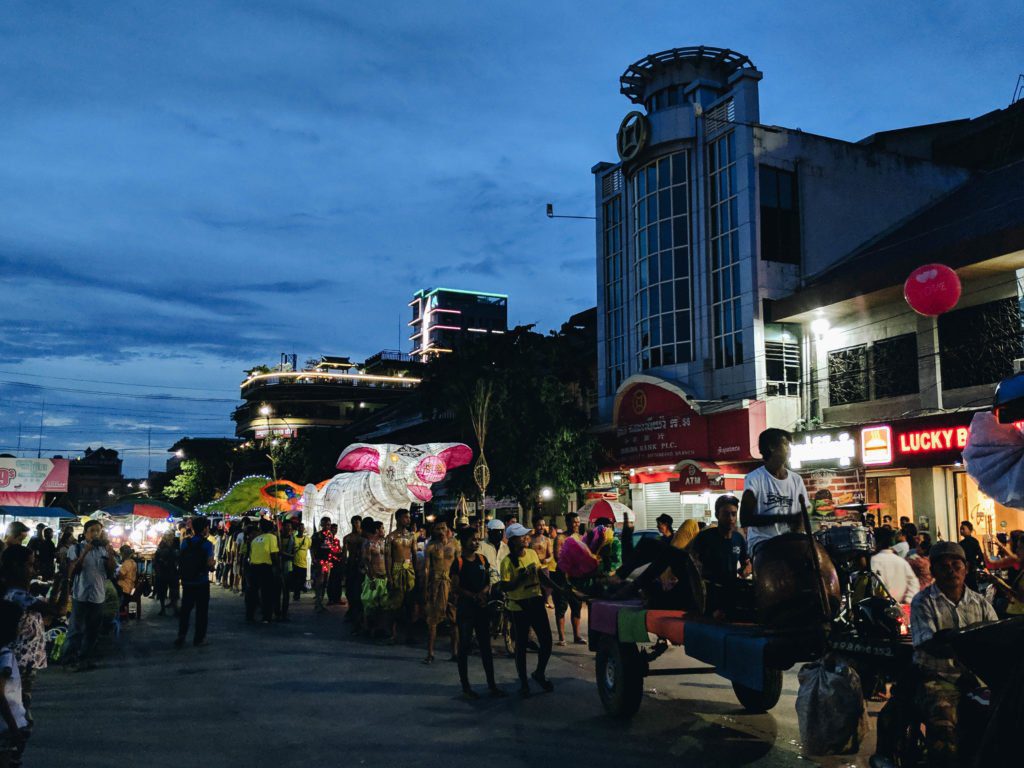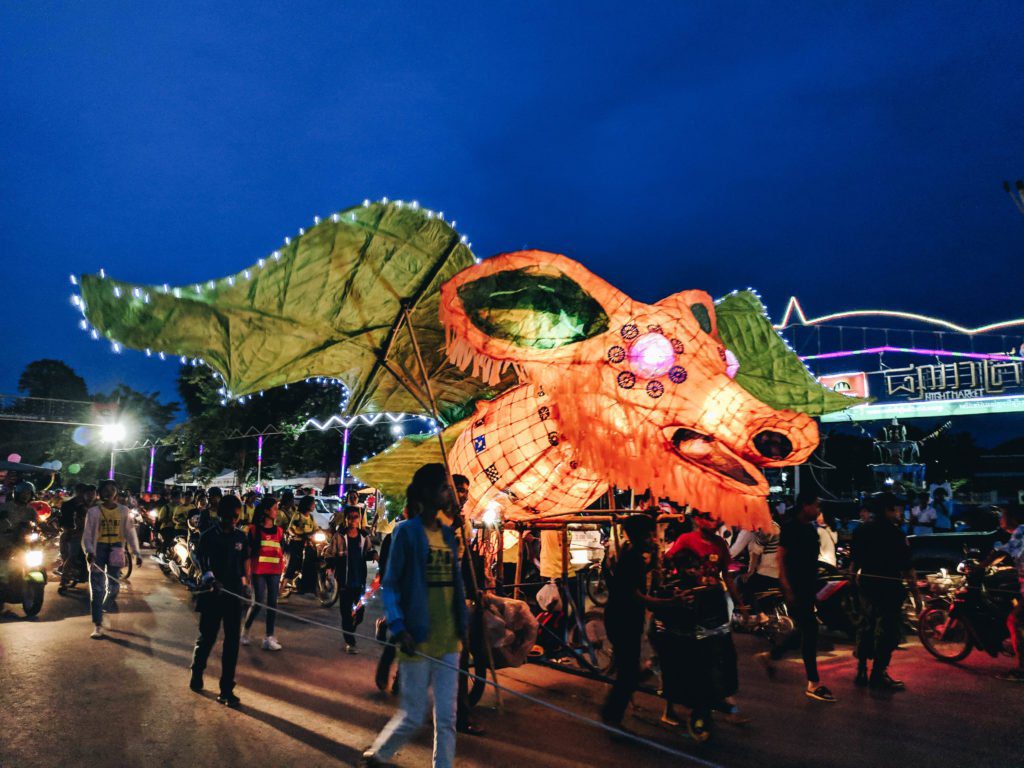 It was sooo much fun. Hope there'd be a second one soon!
Note: This parade is also a part of S'Art Urban Art Festival, you won't find it when you're in Battambang.
Experience one of the most unique bamboo train rides aka Nory, watch thousands of bats leaving their cave, marvel the magnificent colonial buildings, go street arts hunting, try variety of yummy dishes- are these enough reasons for you to go to Battambang?
Book your bus ticket here.