Budget Travel: Chiang Mai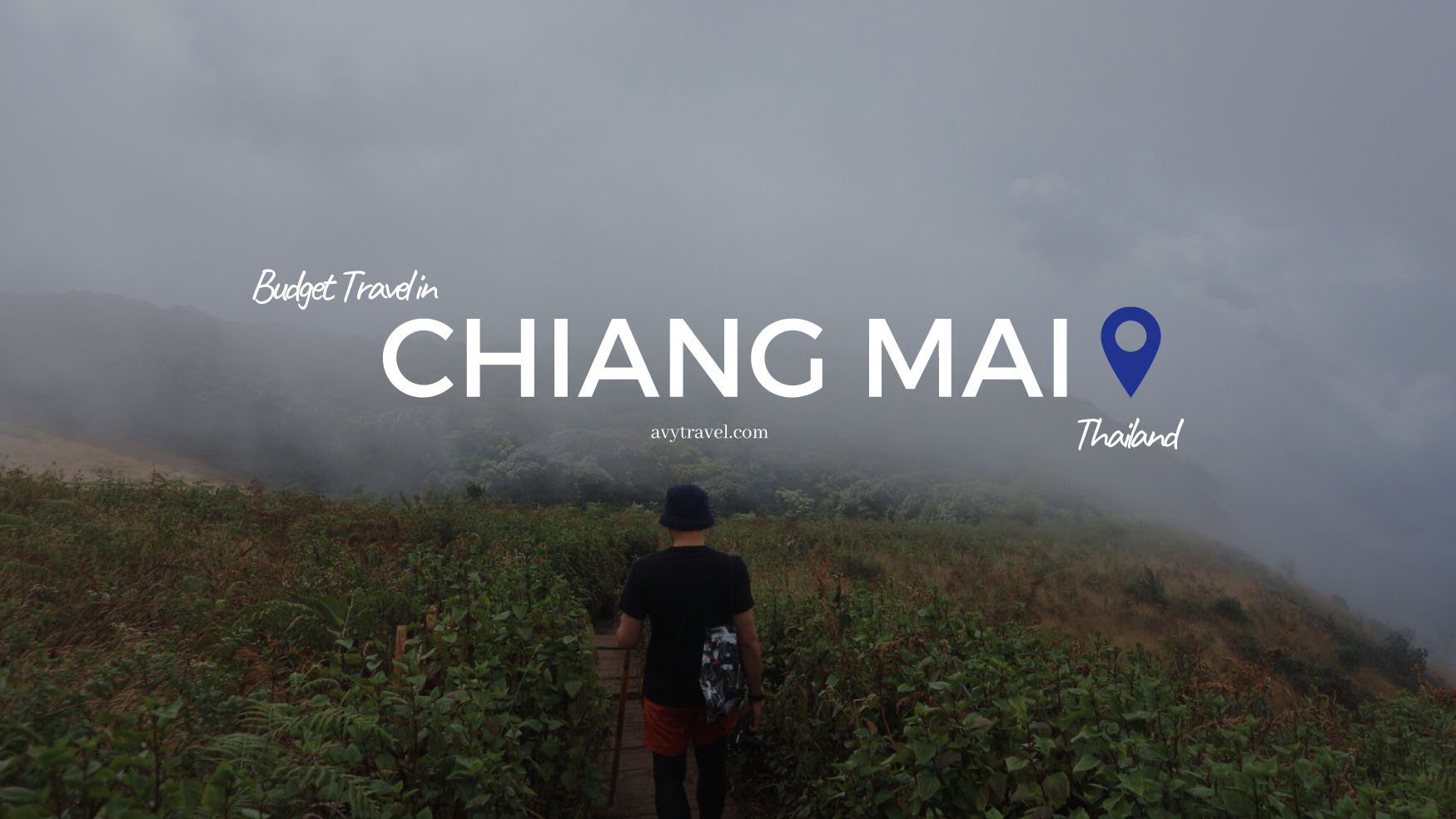 What's the first thing that comes to your mind the moment someone mentions "Chiang Mai"?
"Oh, Chiang Mai the old city!" or "Ahhhhhh, that northern part of Thailand?"
Exactly the northern old city of Thailand known for its magnificent mountain view and best year long weather! I spent 5 days in Chiang Mai last January and I wish it had been longer!
It surprised me how AFFORDABLE Chiang Mai is– I spent only 145USD in 5 DAYS! I know, I know what you're thinking- this is unbelievably cheaaaaap!
Here are what I'd spent on:
Transportation: 36.6USD
Food: 29.57USD
Accommodation: 53.33USD
Others: 25.5USD
I'm not sure if this is a good guide for the first-timer in Chiang Mai, but here are what my friends and I have done.
1. Ashi House Chiangdao
I spent my first night at Ashi House Chiangdao.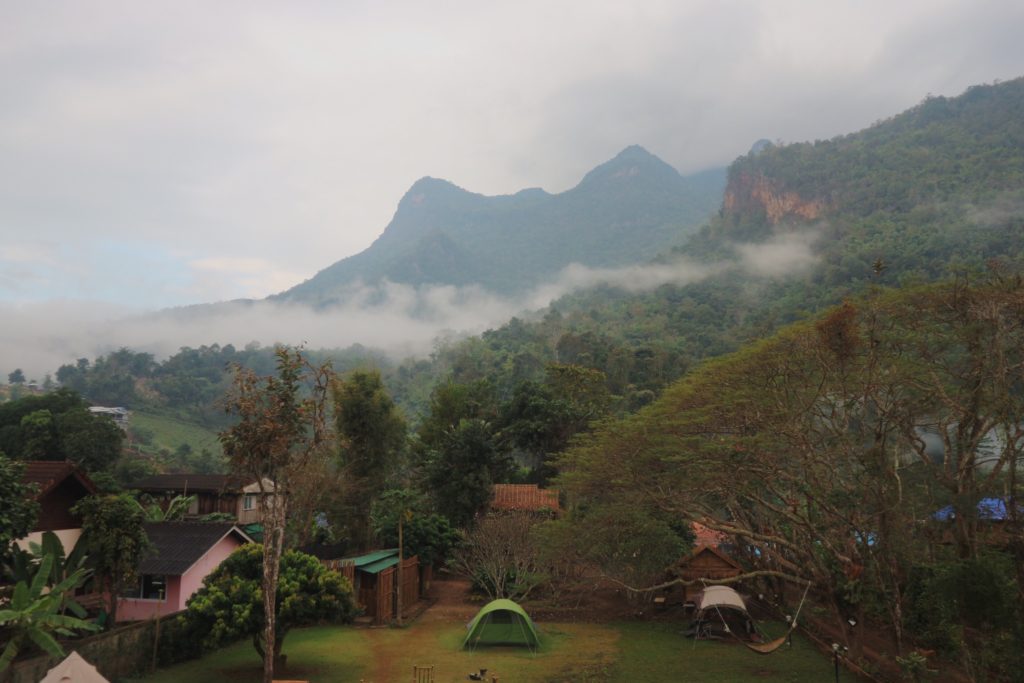 Ashi House Chiangdao is two hours drive from Chiang Mai City Center.
To get to Chiangdao, you first have to take a cab to Chang Puak Bus Station.
The bus ticket is 40bahts (1.21USD). From the bus station, take an orange bus Chiang Mai to Thaton and take off at Lotus Chiangdao.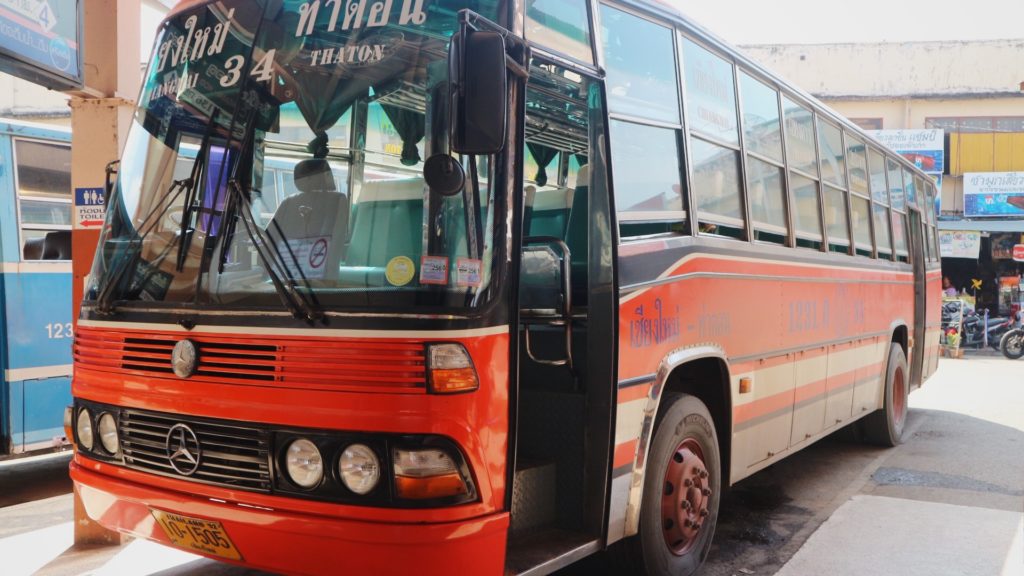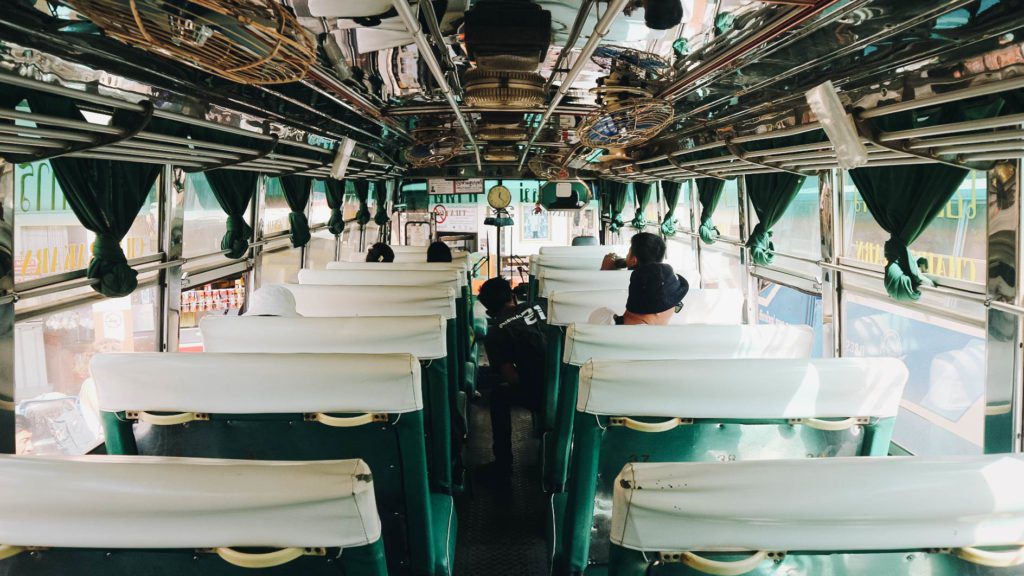 After we got to Lotus Chiangdao, we continued our way with the yellow cab to Ashi House. The yellow cab cost us 50bahts (1.51USD) each.
We finally got to Ashi House and weeeeeeeeee looooooooooooooooove it!
I love how there are so many room choices you can make at Ashi House. Whether you want to stay in a typical room, tent in their camping site, bamboo house or tree house- they've got all!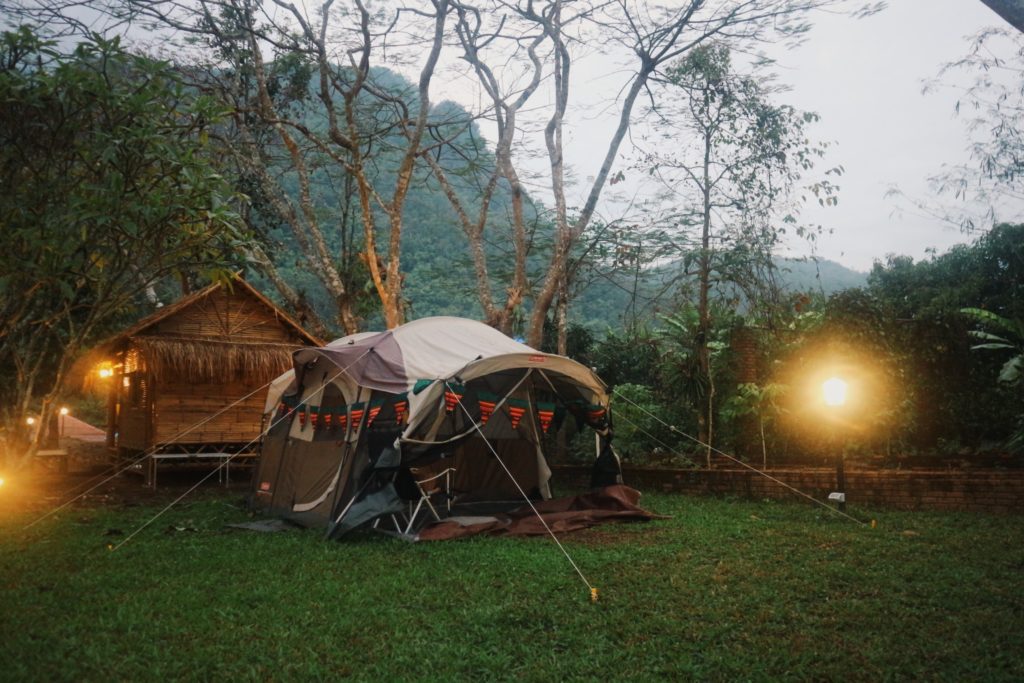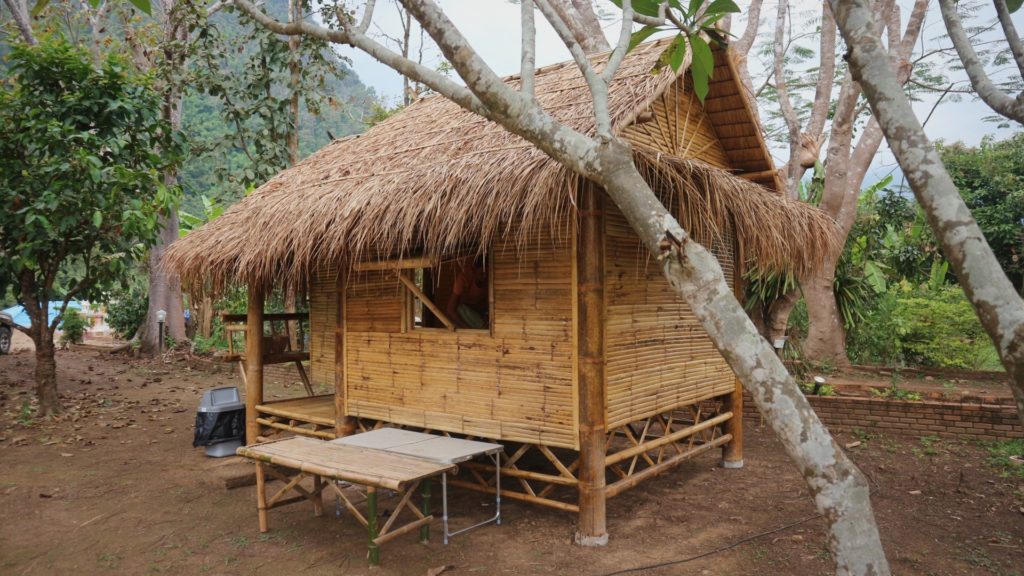 We stayed in Home Zone (Baan Ashi). The price is 2650bahts/night (80.3USD) for 4 people.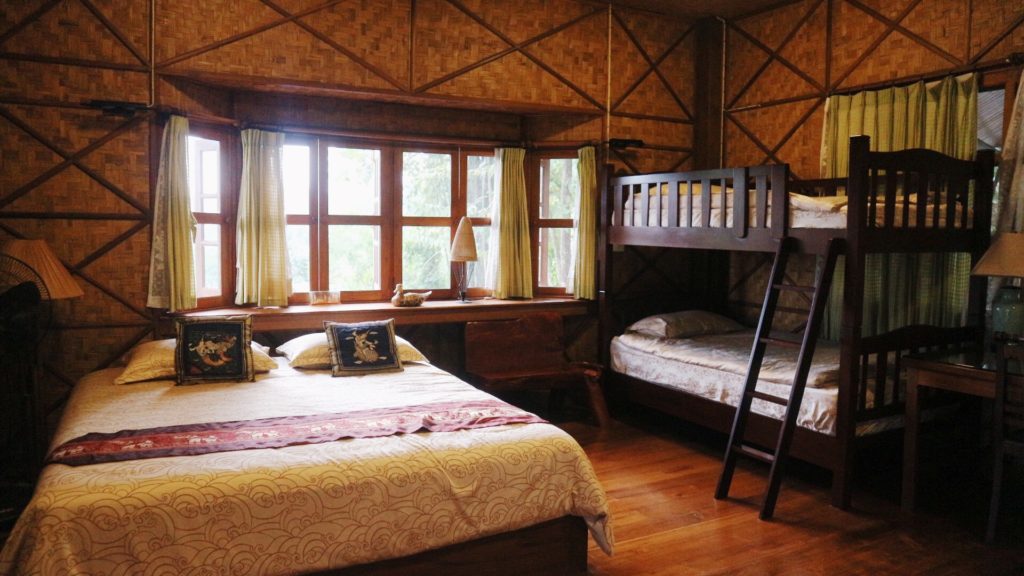 They serve Shabu for dinner and egg-pan for breakfast.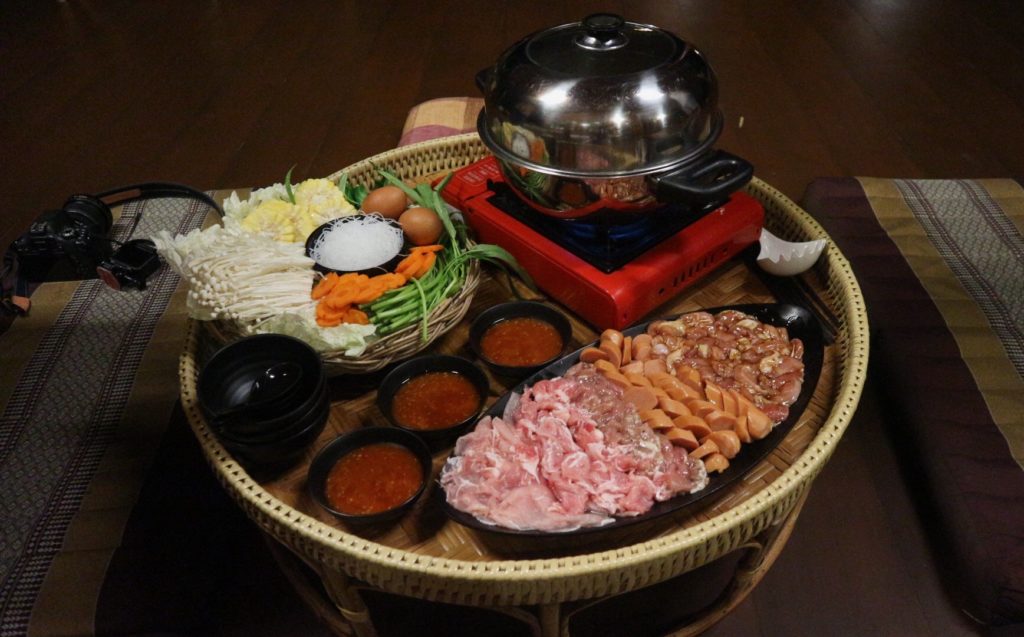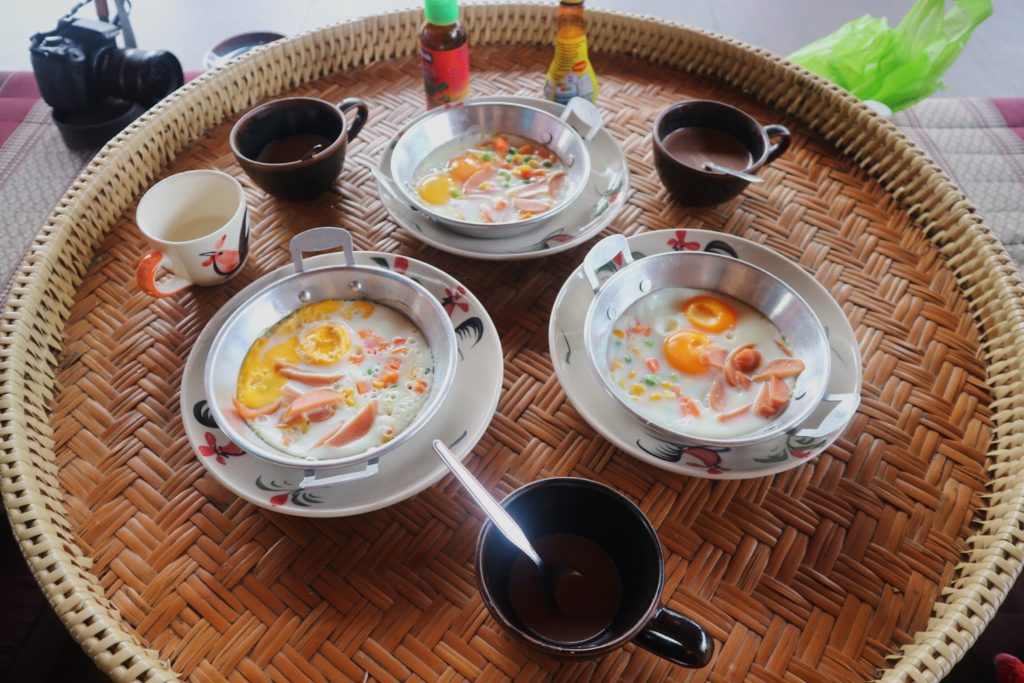 Ashi House is only 5mn walk to Chiangdao Cave, so we made a visit to the cave the next day.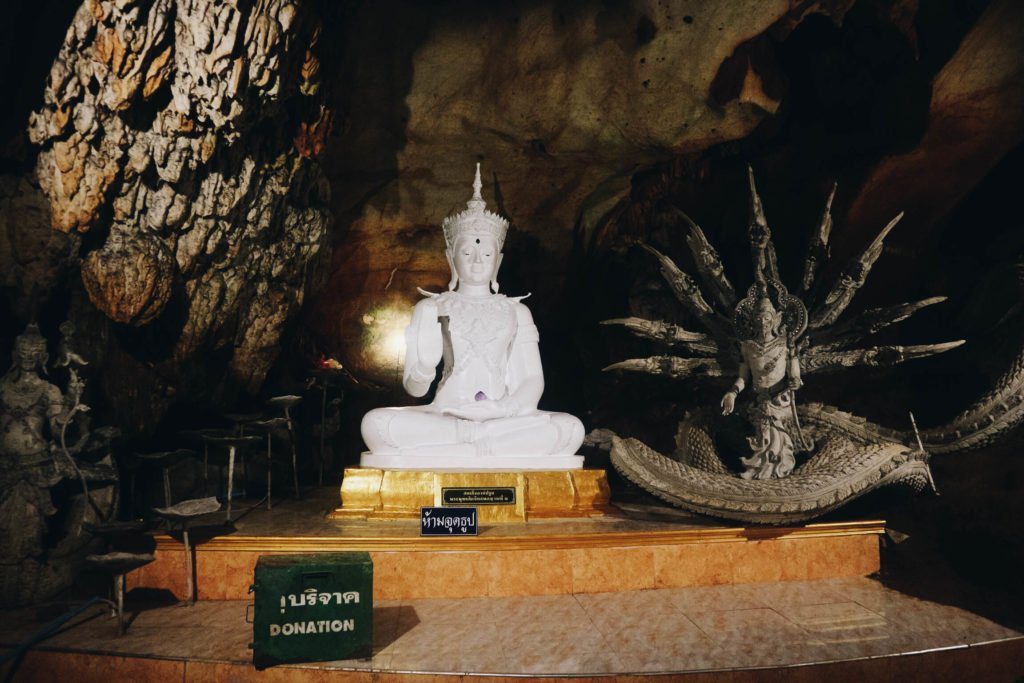 We packed our things and left Ashi House after our cave visit.
2. Hoklhong Cafe
We stopped by at this famous little local cafe called Hoklhong Cafe before we made our way to our next stop.
It felt like the whole town has been taken over by Hoklhong Coffee– the smell of their beans is really good that you could feel it from miles away.
It got even stronger when I made my way into the shop.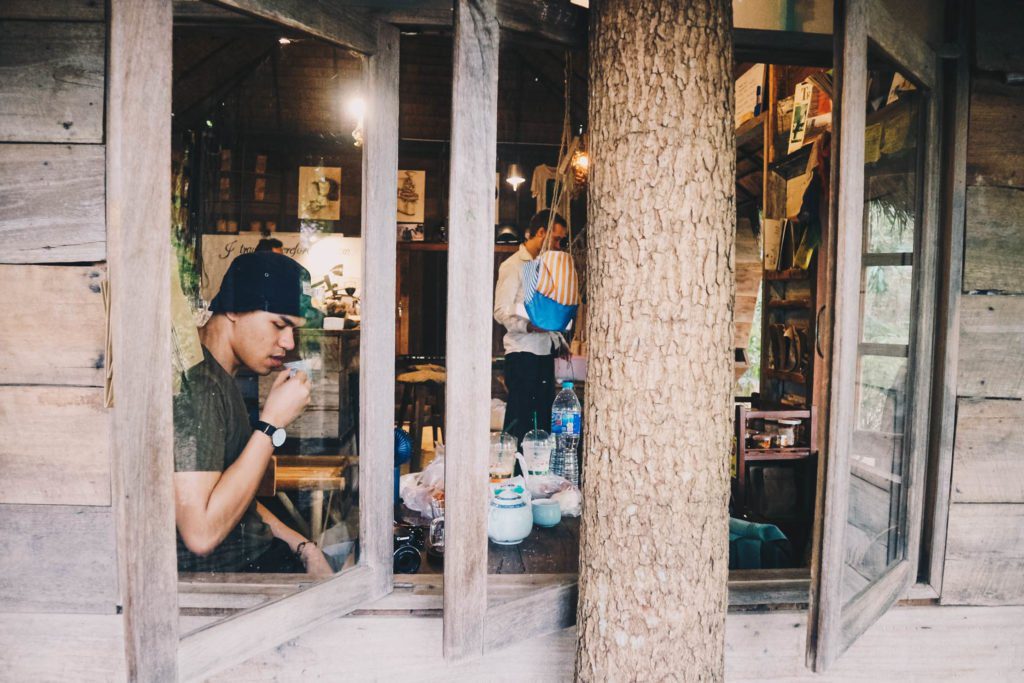 They've got their own coffee farm at the back of their shop.
All of the coffee served in the shop are taken from their farm.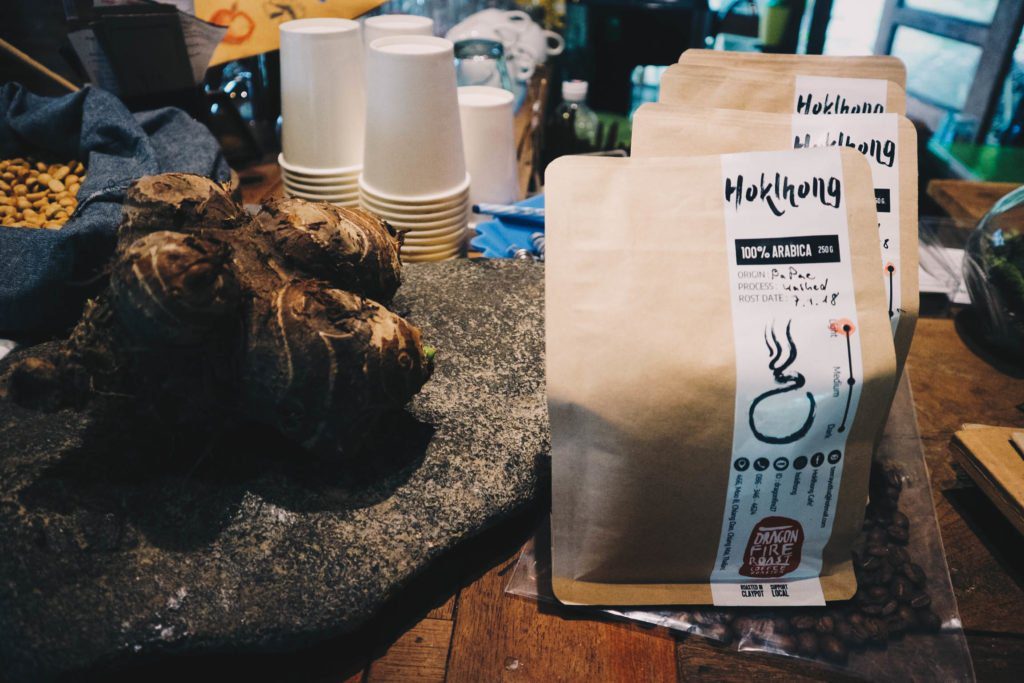 Location: 446, Thanon Chotana, Chiangdao (Around Toyota Showroom)
3. Cher Cheeva
I don't know about you but TO ME, visiting Chiang Mai means getting my bucket list checked by spending some time with the mother nature in the tree-house. Chiang Mai is famous for this, isn't it?
I asked my friend a lot about tree-house choices before my visit in Chiang Mai and she recommended Cher Cheeva.
My friend has never disappointed me in her choice of accommodation.
Each of us spent 650Bahts (19.7USD) for our accommodation at Cher Cheeva; two meals are included in the price.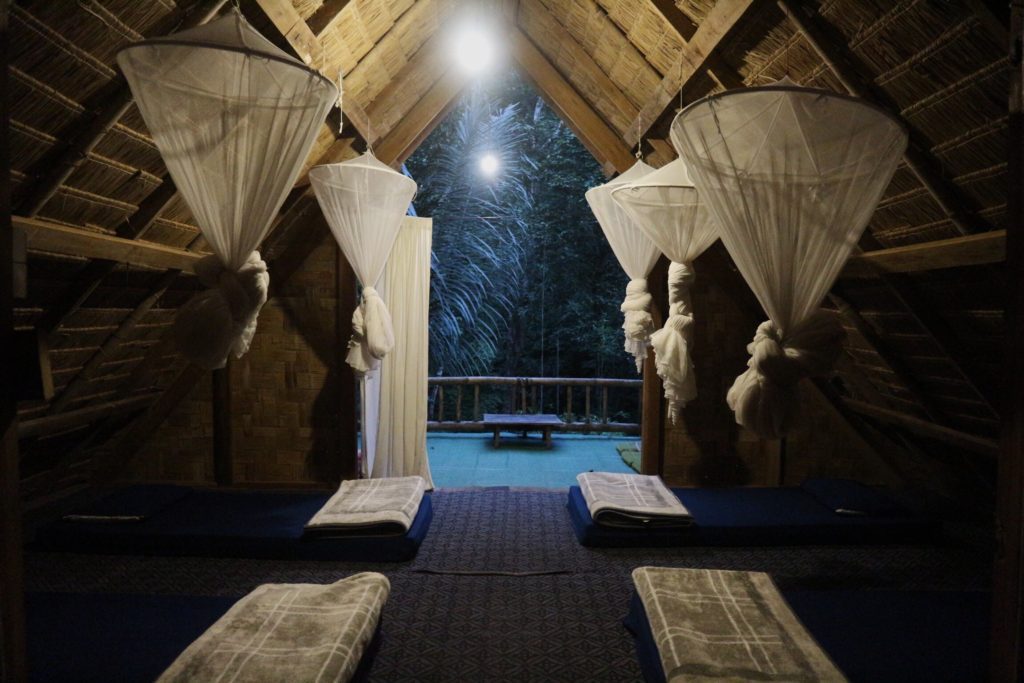 Since Cher Cheeva is located deep in the forest and up the mountain, we also needed to spend 200bahts (6.1$) each for roundway car.
Make sure to leave to Cher Cheeva before the sunset or else you would need to wait until the next day due to the dangerous slope.
4. Check Out Doi Luang Chiangdao
It was really nice and refreshing to wake up to the gentle sound of the stream and bird chirping.
We woke up at 4AM to hike another side of the mountain and check out the spectacular view of Doi Luang Chiangdao sunrise.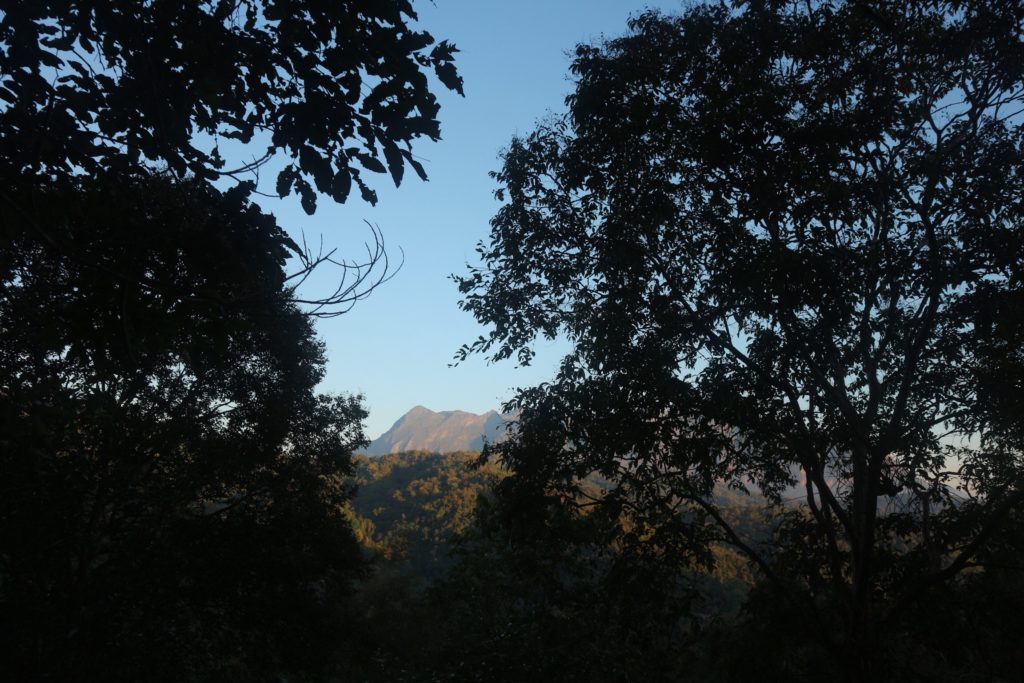 Each of us spent 87Bahts (2.63USD) for the guy from Cher Cheeva to lead us the way. We were also accompanied by these cutie doggos.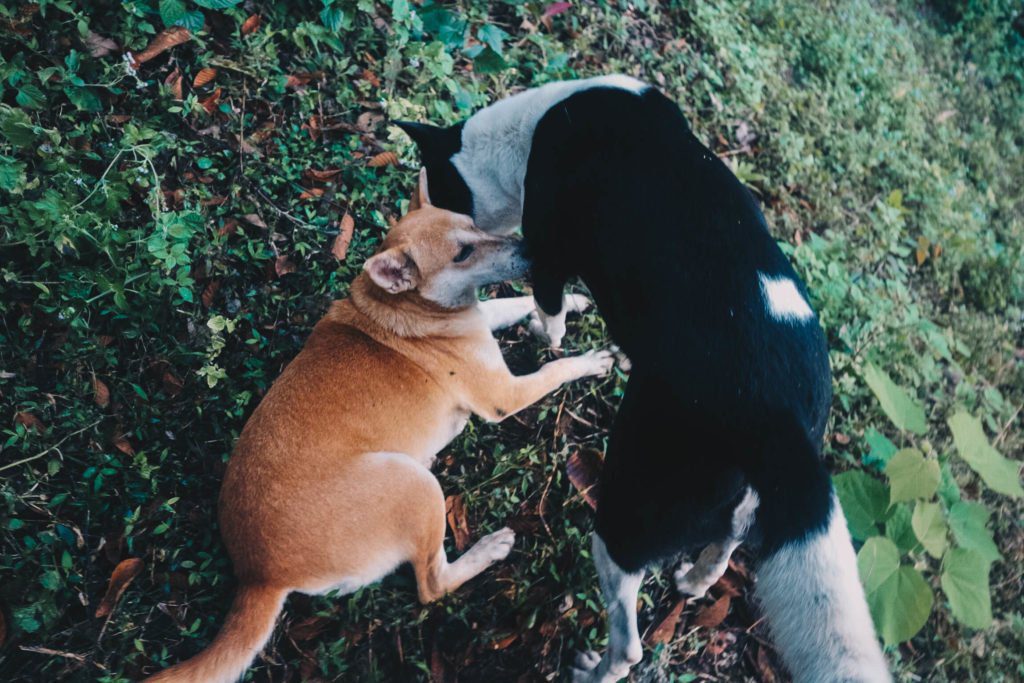 The path wasn't easy and there wasn't anyone besides the 5 of us hiking.
We got there right on time!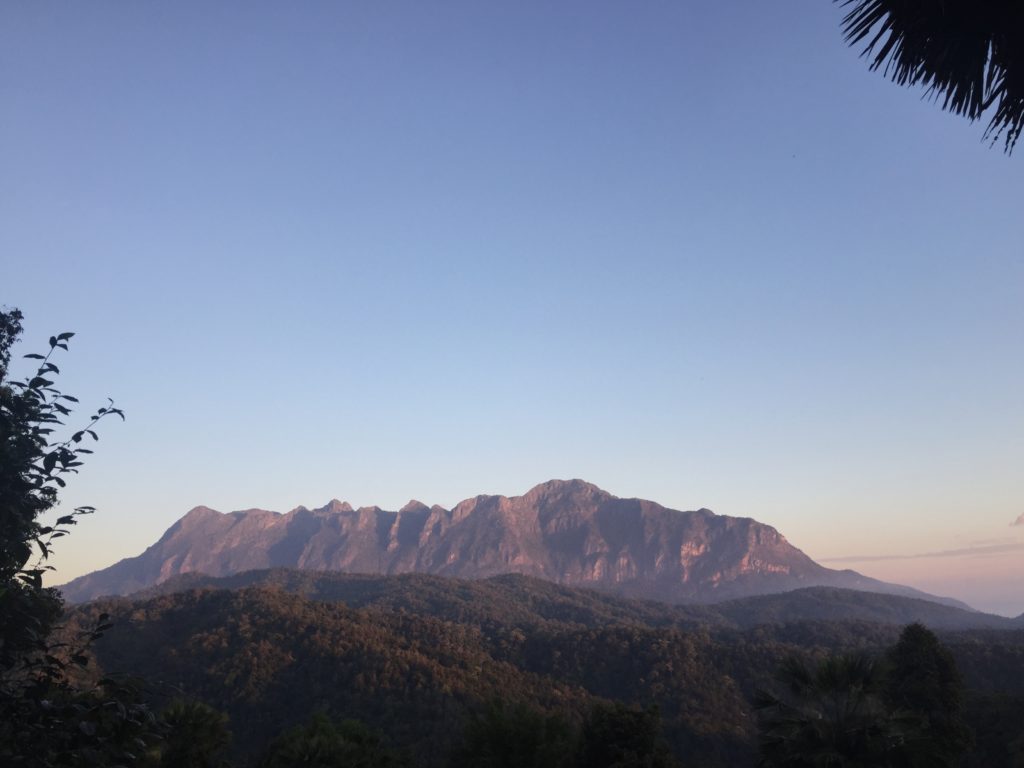 5. Fun Wahn Hostel
We couldn't have enough of nature in Chiangdao but it was time we headed back and explored the old city of Chiang Mai.
This is my close friend's choice of hostel again and I can't put into words how much I love it!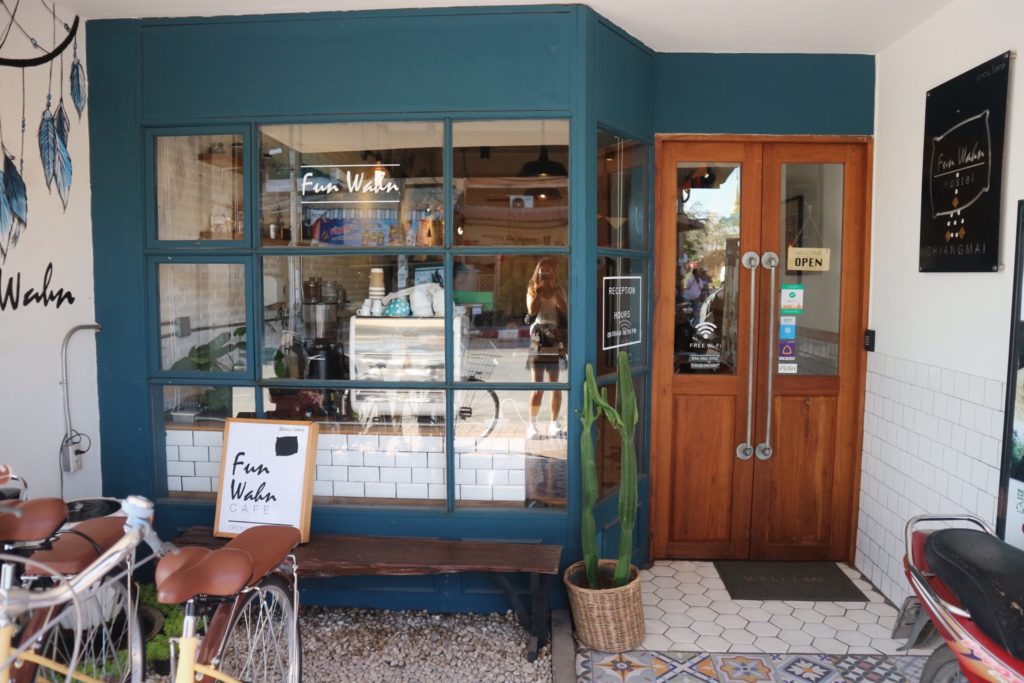 Fun Whaan Hostel is really small, but they decorated in a really neat and cute way.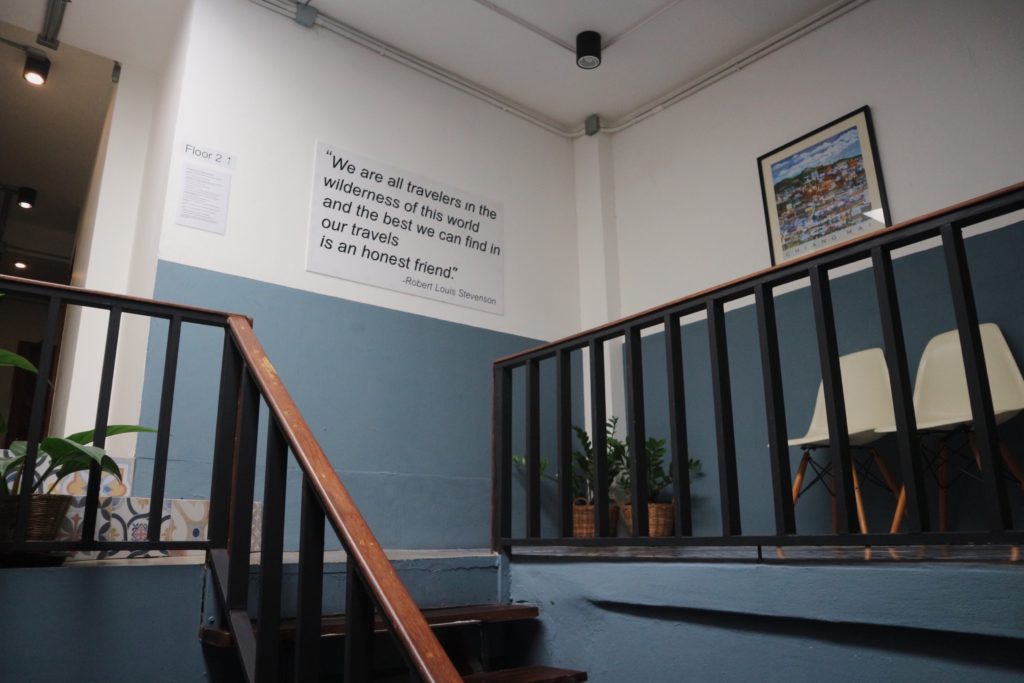 Their bed is really comfy and there's also a curtain for you to close for some privacy.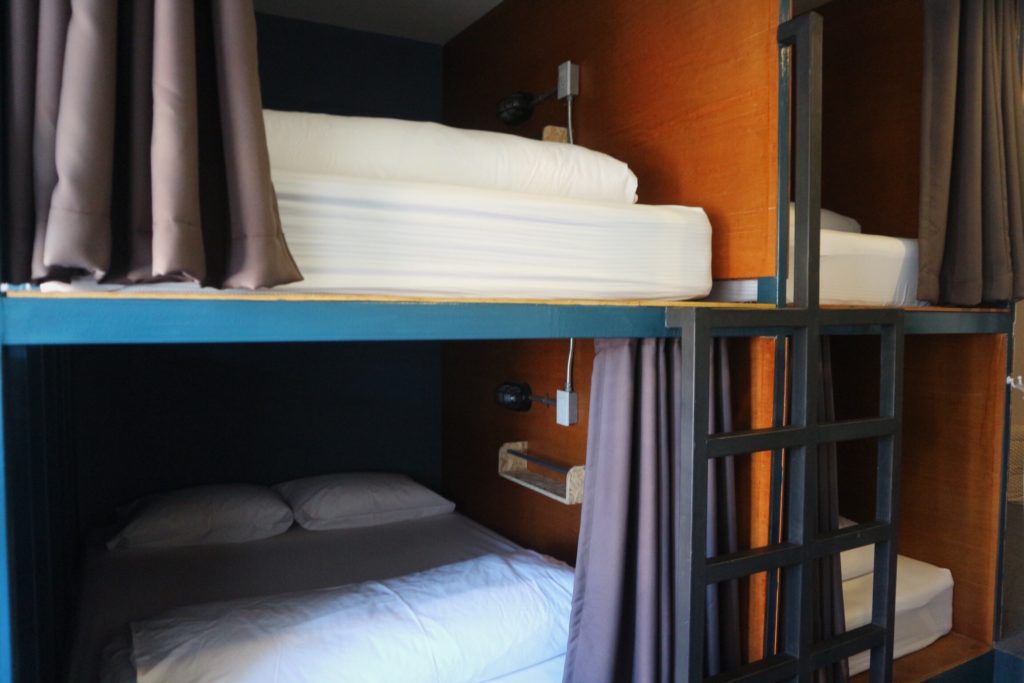 There's this little shared corner where you can sit and read or talk to your friends in the room.
Coffee shop can be found on the ground floor and it's open not to only hostel guests, but also the public.
Price: 350bahts/night (10.60USD)
6. Doi Inthanon
Doi Inthanon is the highest and most famous mountain in Chiang Mai for its splendid view.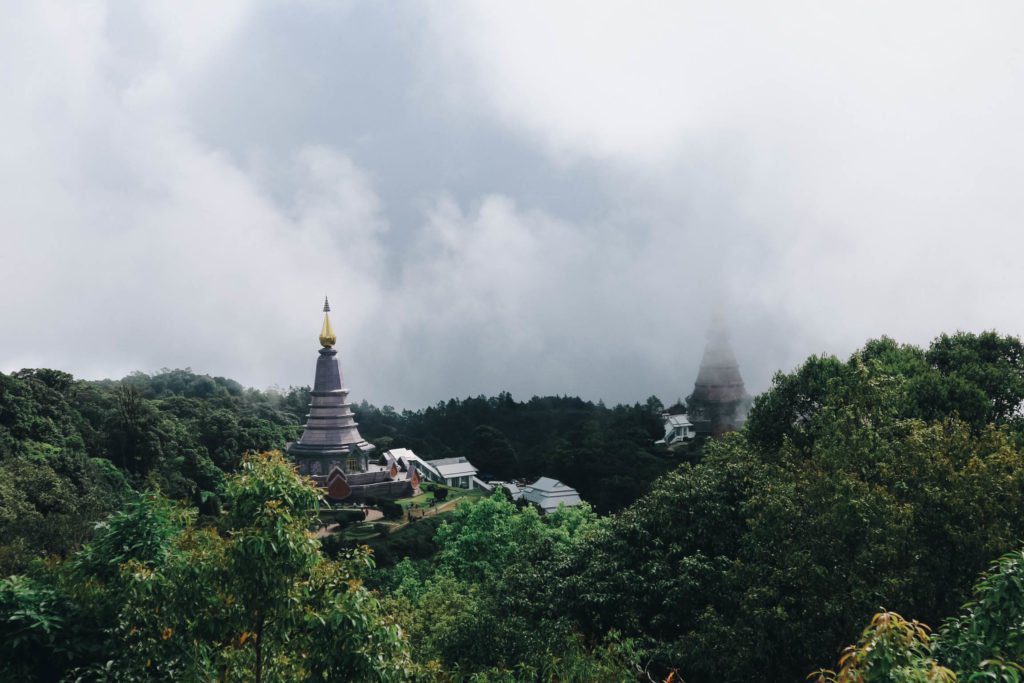 My friends and I were super enthusiastic to see the sunrise, so we woke up at 3:30AM to get ready.
We then went to Chiang Mai Gate to wait for the BLUE BUS that leaves to Wat Pra Tat Jom Thorng every day. The bus cost us 40bahts (1.21USD) each.
After we got to Wat Pra Tat Jom Thorng, we had to transfer to the yellow cab to take us up to the maintain. YELLOW CAB IS THE REASON WHY WE MISSED THE SUNRISE!
They charge us 1800bahts just to go up which is already around 54.5USD and we didn't want to spend that much for a 30mn drive. We wanted to spend much less so we waited around 30mn for other people to come so that we could share the price, but there was no sign of anyone.
We bargained the price once again and it went down to 1500bahts (45.5USD).
The entrance ticket to Doi Inthanon is 350Bahts (10.6USD) for foreigners and 50Bahts (1.51USD) for the local. I guess having an Asian face can benefit me in some ways, I could save 300bahts by getting the local price ticket!
This is the view along the way to Doi Inthanon.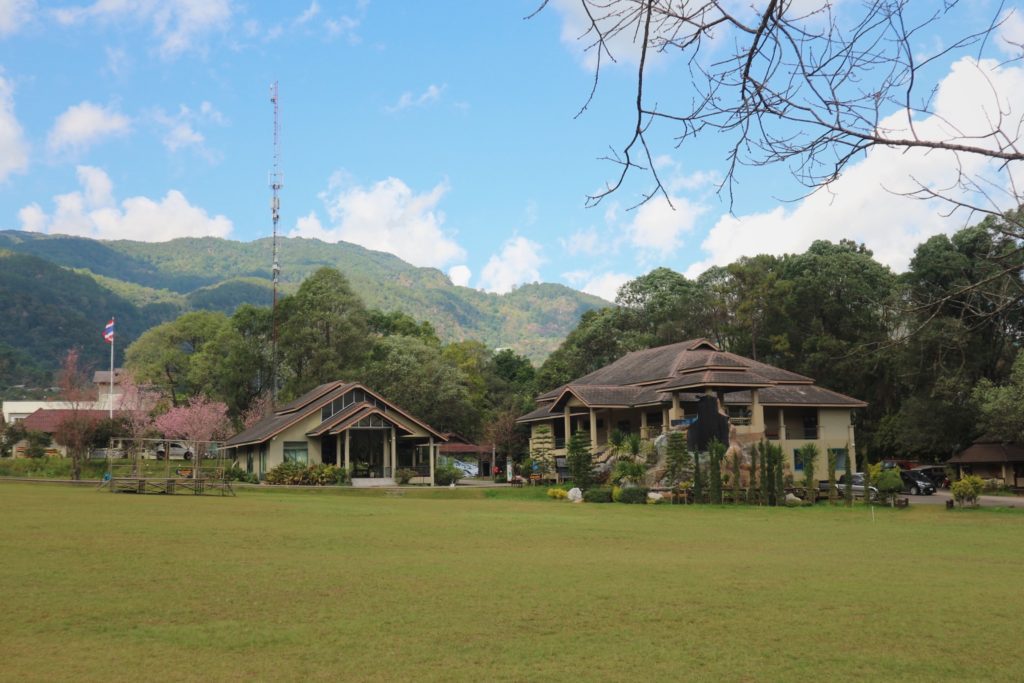 You can also find cherry blossoms here.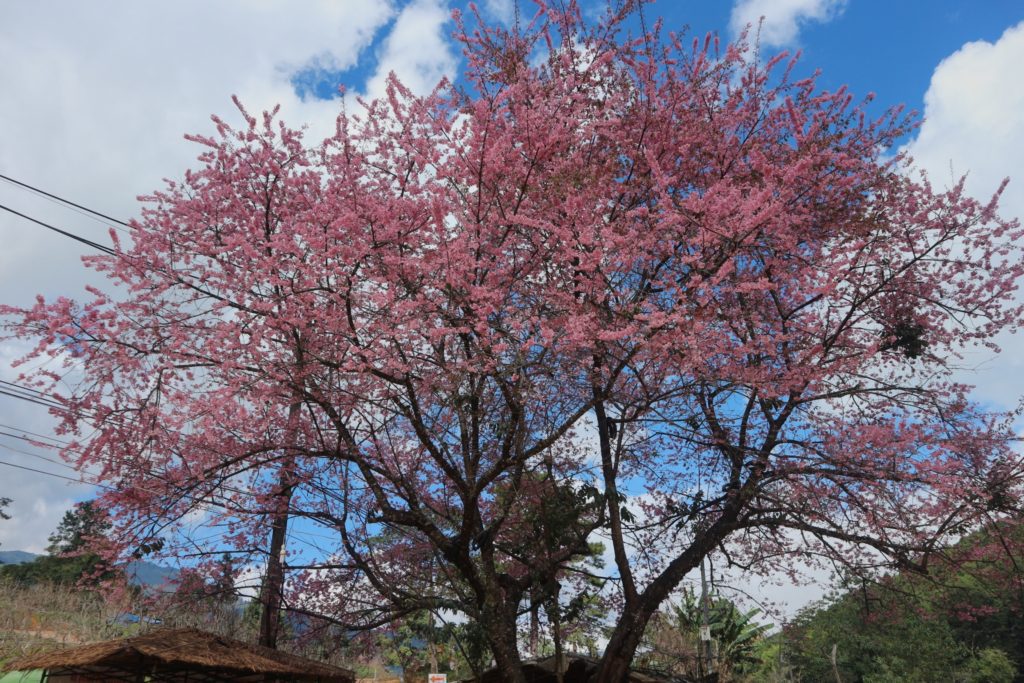 It was really hot when I was hiking at Doi Luang Chiangdao and I expected Doi Inthanon to be the same. But guess what- the temperature dropped down to 6 Degrees Celsius and I didn't come prepared!
I had no choice but to start hiking immediately.
It usually takes you around 1 hour (if you're fit) to the best viewpoint of Doi Inthanon.
1 hour isn't that long, you can always enjoy the view along the way!
We were almost there!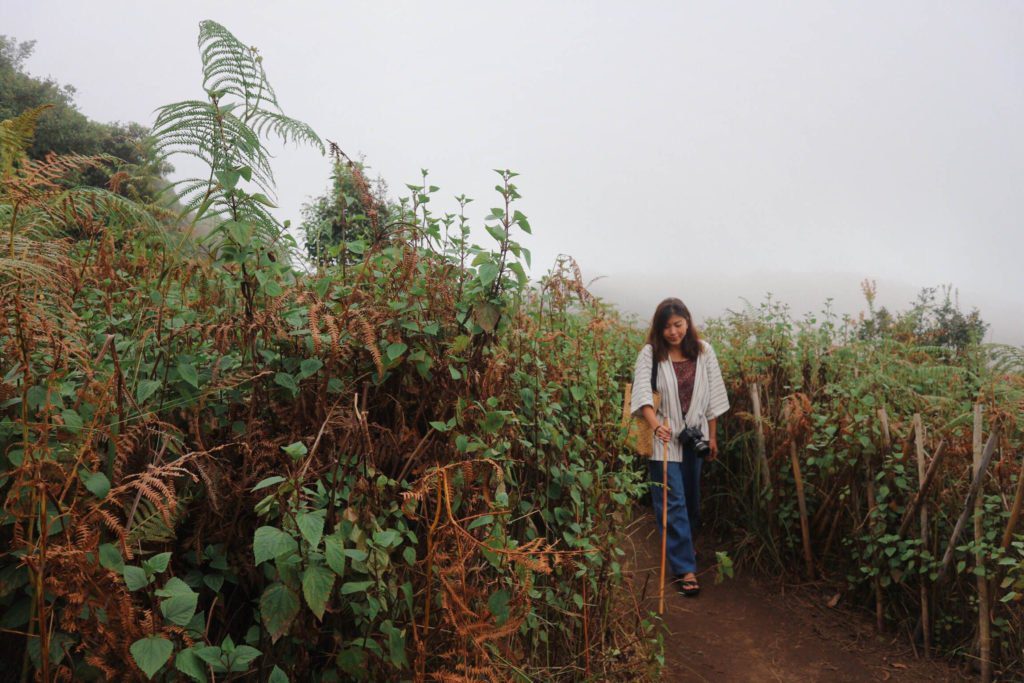 Aren't they cute?
Here we are!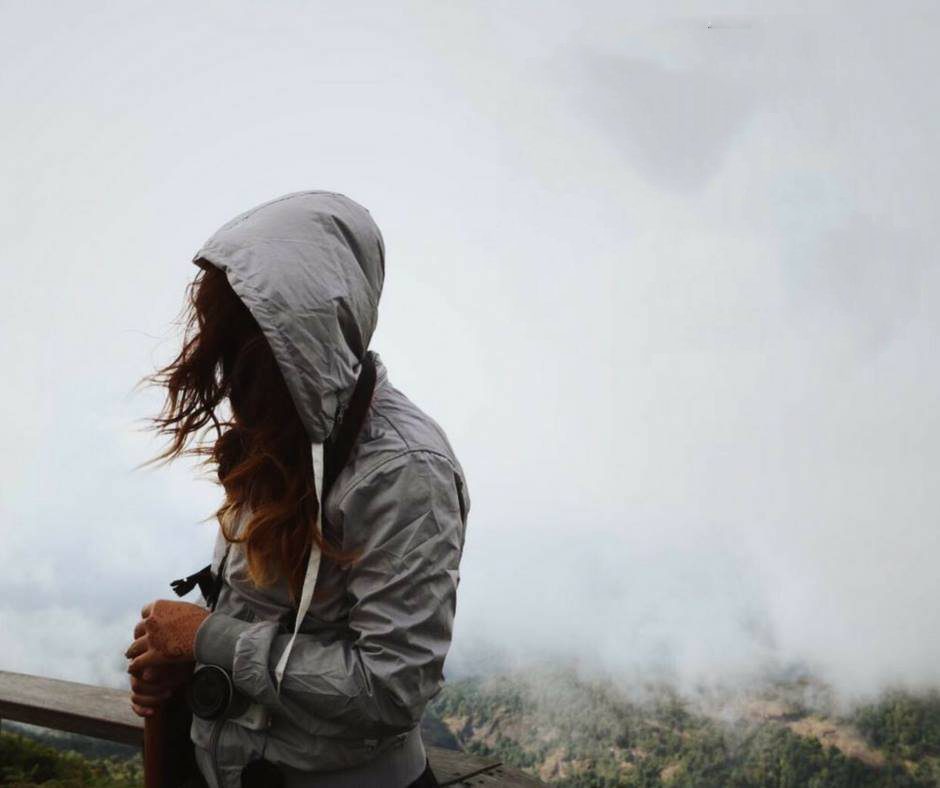 There are 21 stages and the hardest ones are between stages 15-18.
We then left to the next viewpoint.
Sadly it was too foggy and windy, I couldn't capture the beauty of the next viewpoint.
7. Chiang Mai Night Bazaar
If you're expecting to buy a lot of clothes and try a lot of food, Chiang Mai Night Bazaar IS THE PLACE FOR YOU!
This is where all my money went. I couldn't stop eating and buying! Hahah
I was so into the moment that I missed to capture what the market looks like.
Go and explore the night market yourself and share it here! 😉
Book your transportation to Chiang Mai online here.