What to Do in Phu Quoc (aka Koh Tral)
Isn't it stupid that I've always thought Phu Quoc Island aka Koh Tral is a flying not a driving distance from Cambodia?
I was October 2018-years old when I found out Phu Quoc is around 7 hours drive from Phnom Penh.
My boyfriend and I were broke AF but wanted to be somewhere for our countdown trip. With our budget, we decided to go somewhere close without having to take the flight; Phu Quoc is what came to our conclusion.
We traveled with Champa Mekong all the way from Phnom Penh to Phu Quoc.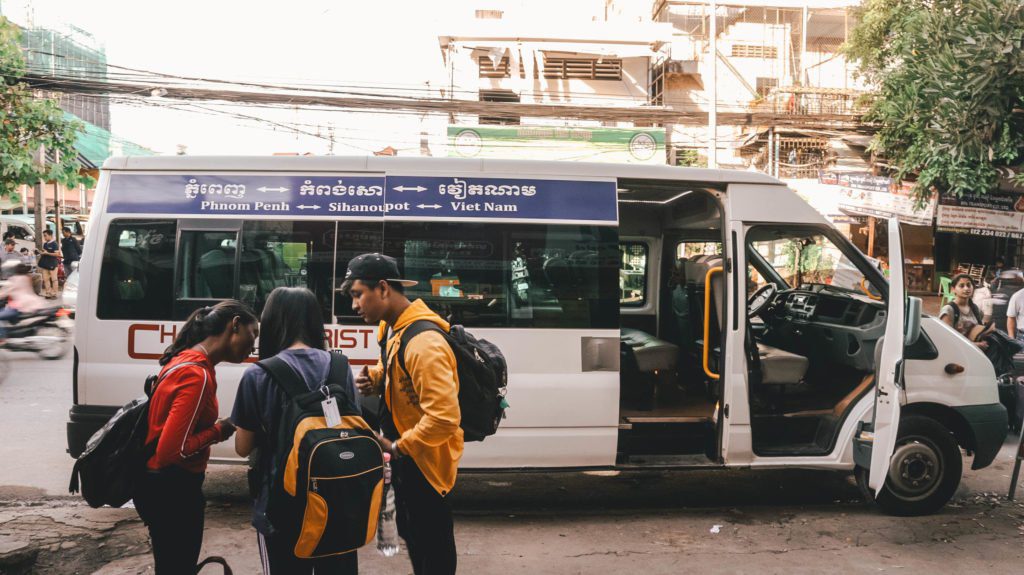 The ticket cost us 25USD one way and it includes both van from Phnom Penh-Ha Tien and the ferry from Ha Tien-Phu Quoc. To book for your ticket, click here.
The whole trip took us approximately 8 hours which was longer than expected.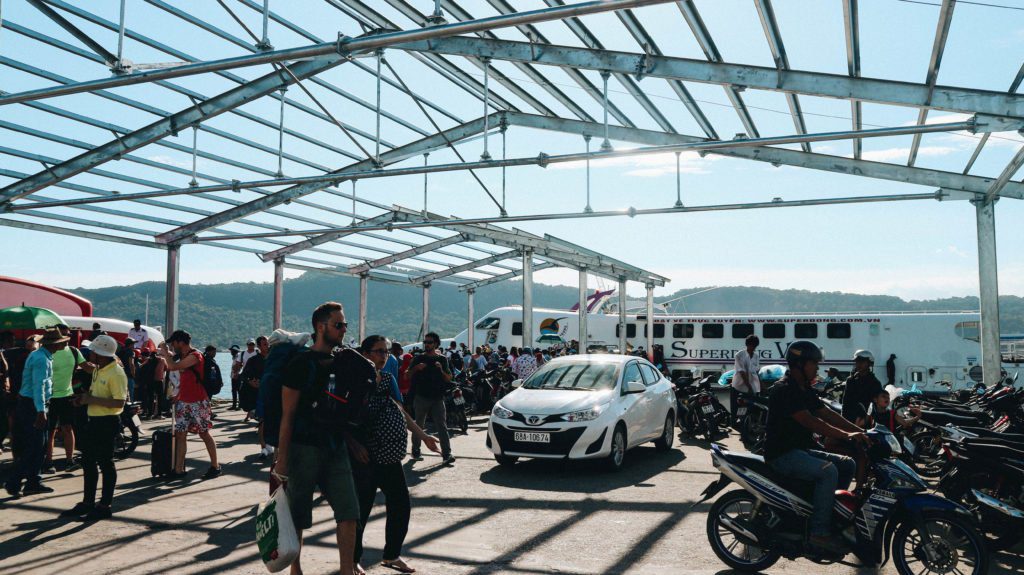 Not many people in Phu Quoc speak English and it was really hard for us to communicate.
We knew we would need to use internet a lot and we expected there would be simcard selling everywhere on the island, but we couldn't find one until our second day. We got our simcards from Vina Phone Company around Phu Quoc Night Market for 4.70USD with 3 days internet.
Taxi in Phu Quoc is quite expensive, renting motorbike is your best bet.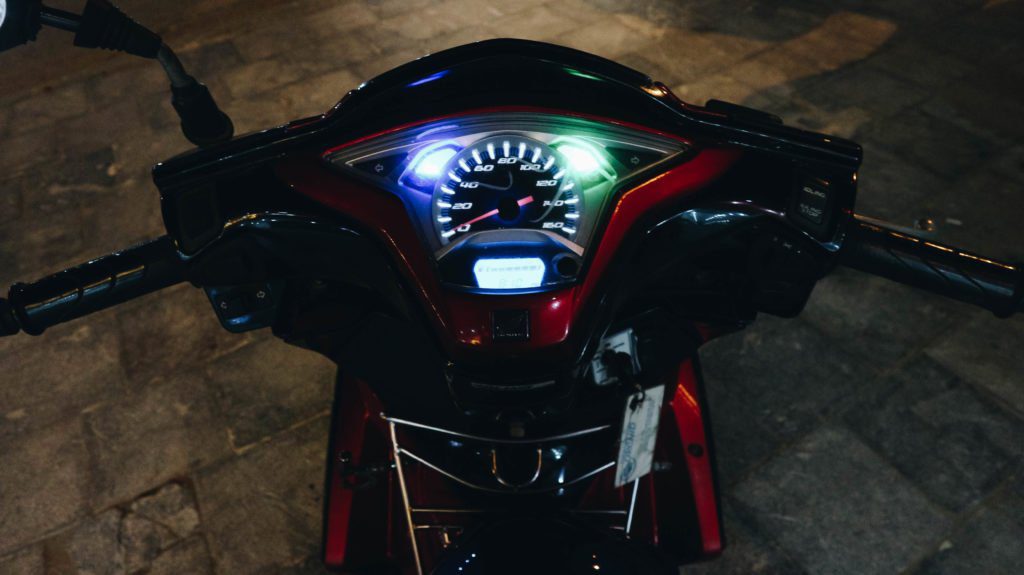 The motorbike renting is 6.5USD a day. We hit the road nonstop for two days and traveled for more than 100km back and forth and we only spent 4.5USD for the gasoline.
We spent around 100USD each for 4 days and 3 nights in Phu Quoc and here are what we did.
#1. CHUON CHUON BISTRO & SKYBAR
We got to our guesthouse at around 4PM, took a short rest then dressed up for this SMASHING skybar called Chuon Chuon.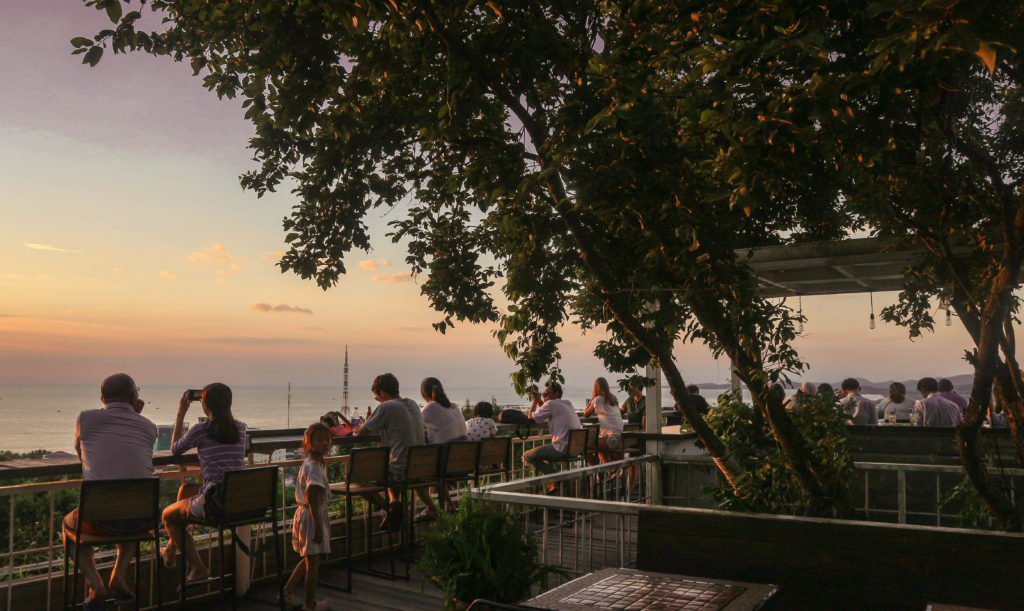 We booked for the table at the balcony.
I was struck by how beautiful the view is and it doesn't get boring even after the sunset.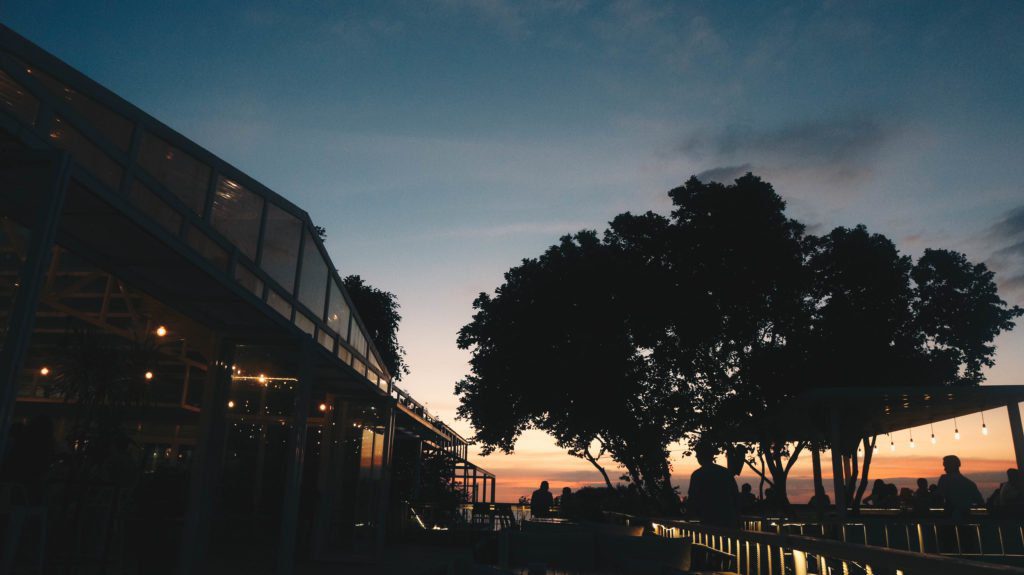 I wasn't in the mood for cocktail, so I got myself a Jasmine Milk Foam and my boyfriend got himself a Berry Smash. It cost us 9USD for two drinks and fries. Affordable, isn't it?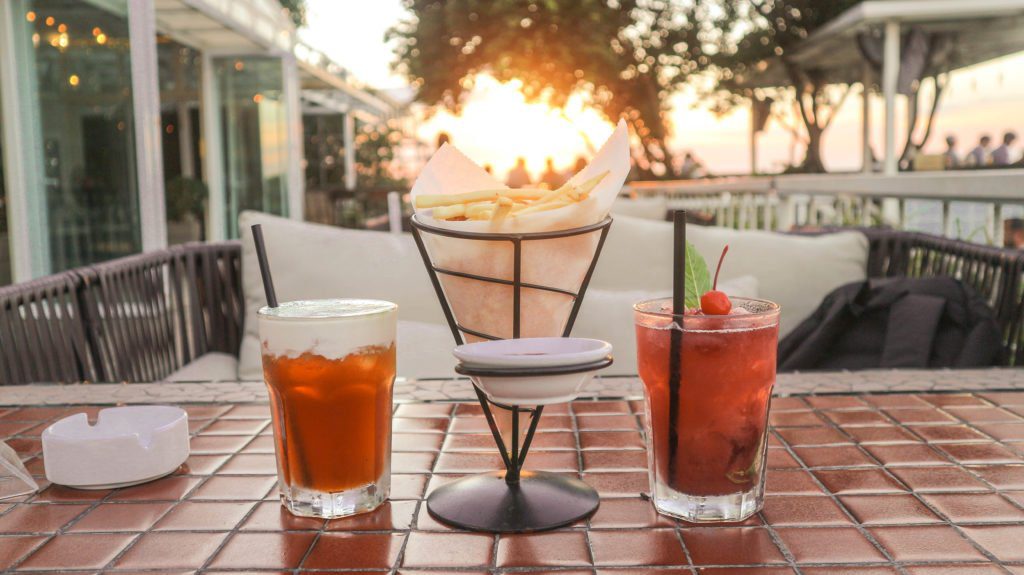 #2. PHU QUOC NIGHT MARKET
Street food is usually cheap, eh?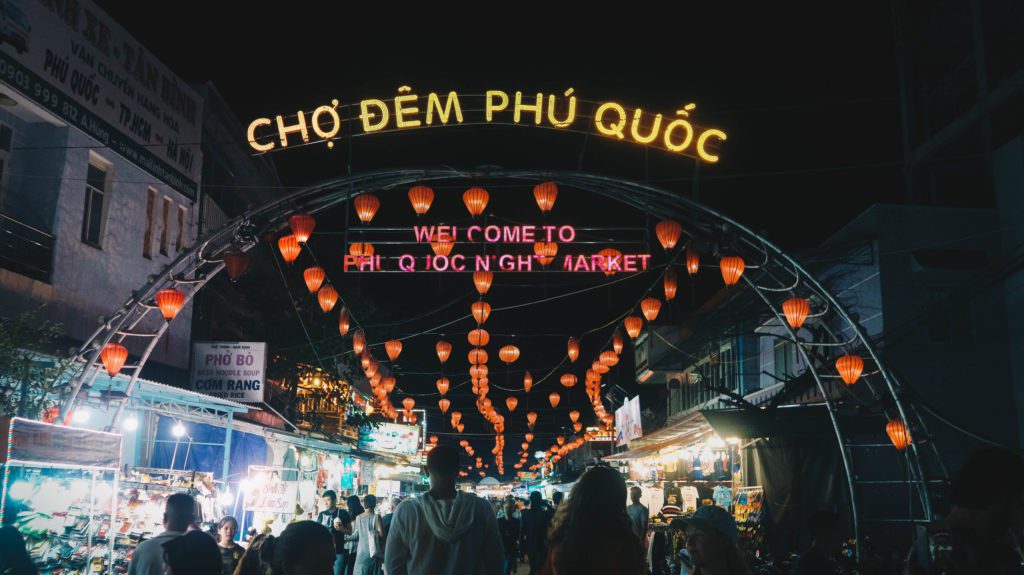 N-O-P-E!
Unlike all those street food in other parts of Southeast Asia, street food in Phu Quoc is FRIGGIN' EXPENSIVE!
Of course you will be able to find this one grab-and-go stall that sells everything for 1.3USD. But if you wish to sit and eat properly, the price starts from lowest at 8.5USD.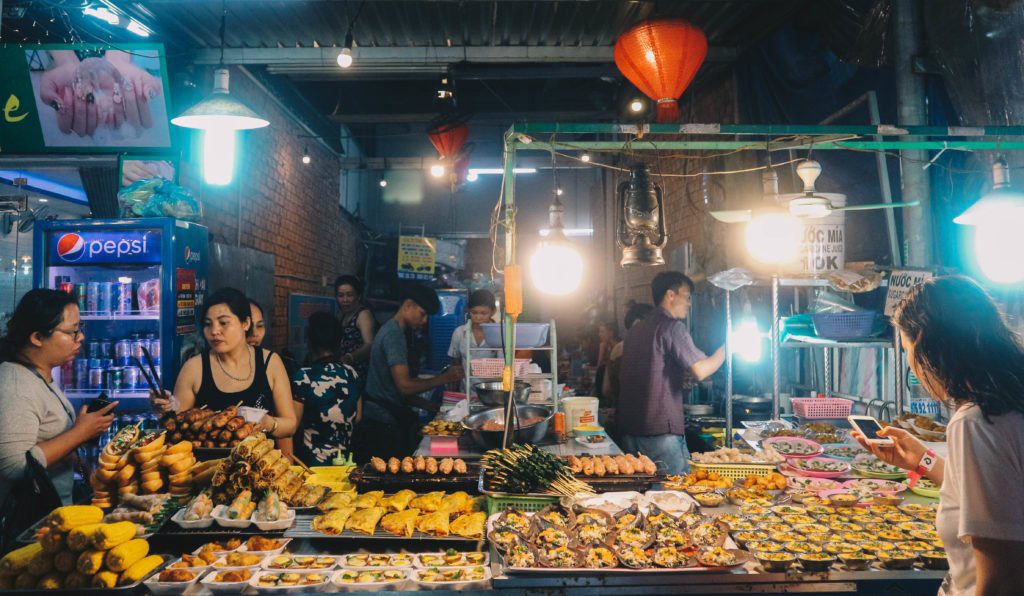 We got back to our guesthouse, searched online and found this good-review restaurant called Phuong Hoang Restaurant. We made our way there on our third day.
The environment at Phuong Hoang Restaurant is foreigner-friendly and really chilled.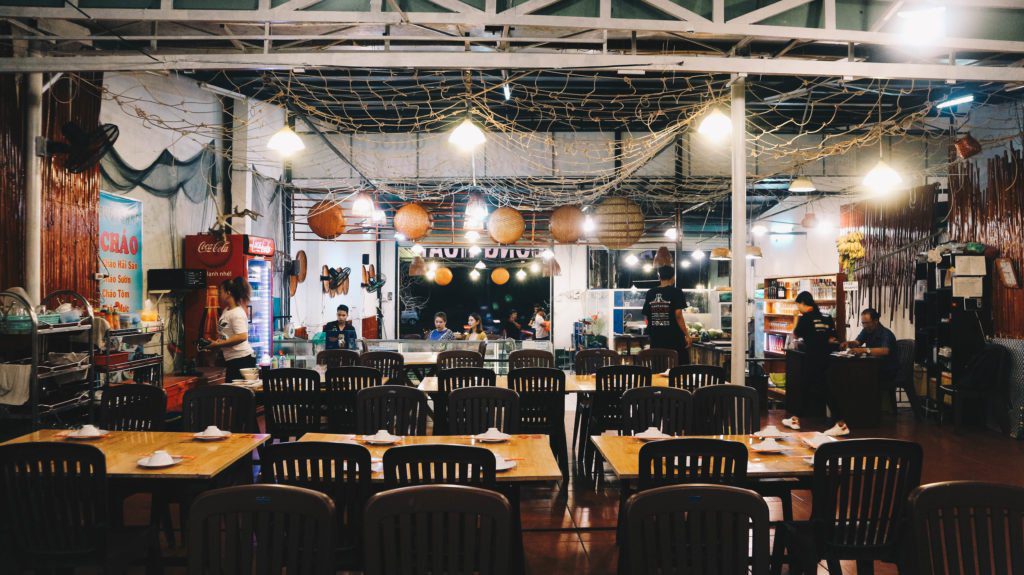 The food here are waaaaay cheaper than those at the night markets. We ordered 5 dishes along with some drinks and it cost us only 11.5USD. The food is superb and the staff are super friendly. We really wish we had found this place sooner!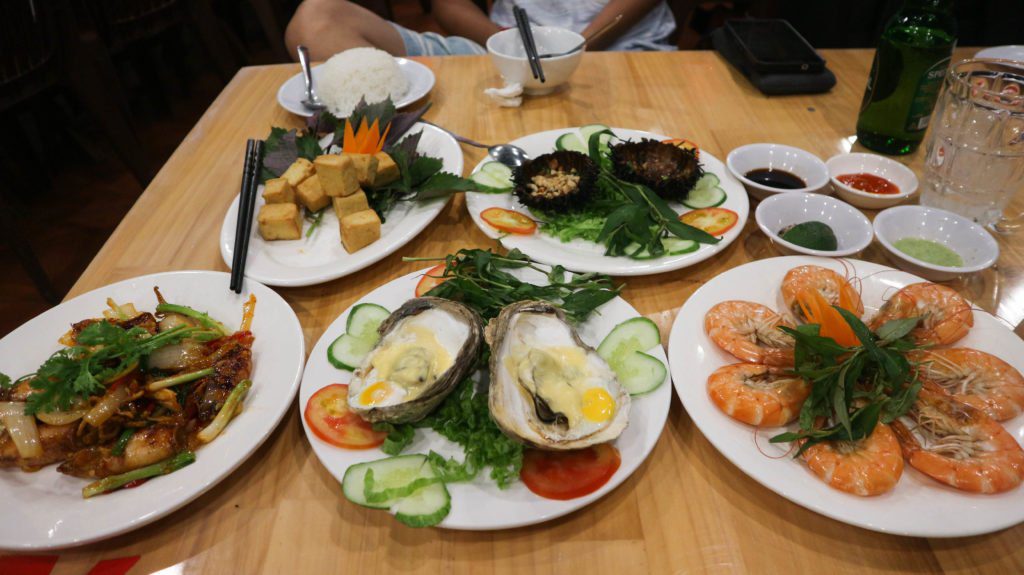 I hate to ruin your shopping mood, but you gotta lower your expectation about shop til' you drop at Phu Quoc Night Market.
There aren't many things you can shop here.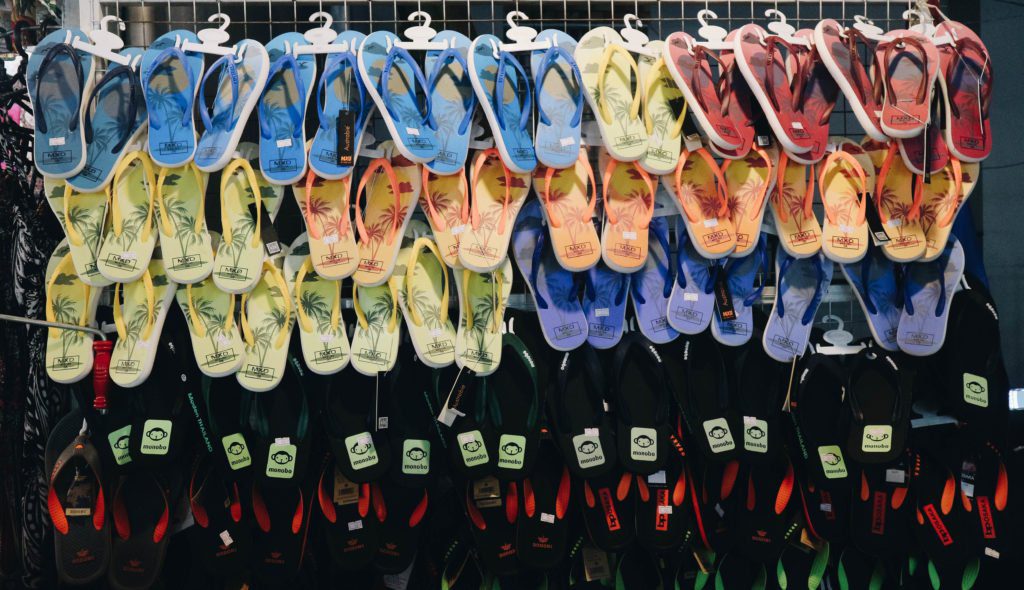 #3. VINPEARL SAFARI
I'm not a type of person who would visit zoo and safari every country I go because I always feel bad for all those animals that stuck inside. But thing has changed the moment I visited Vinpearl Safari.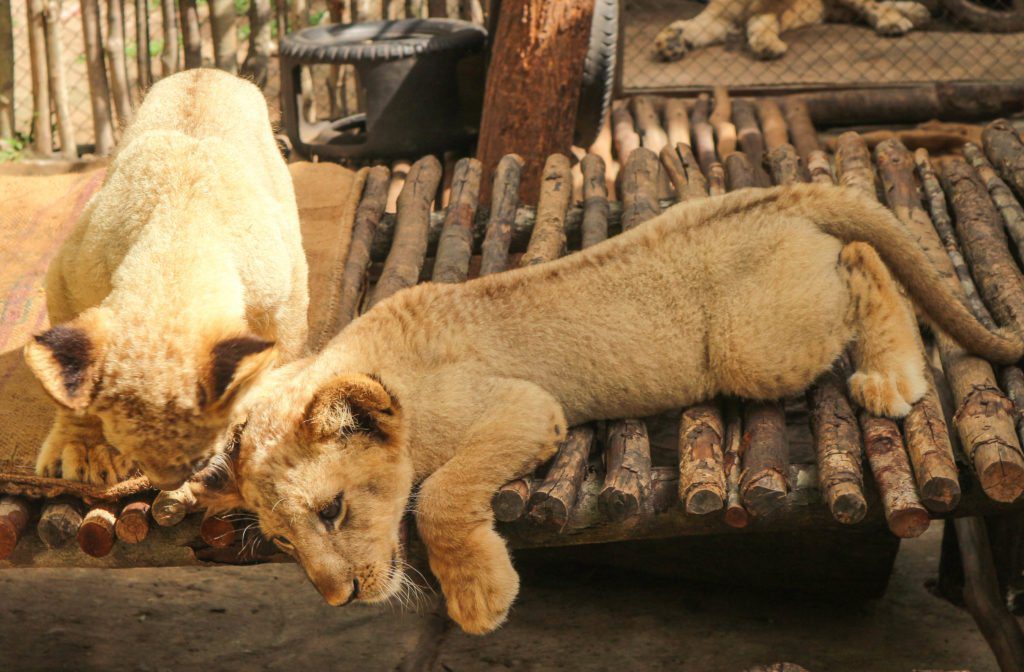 I spent 26USD for the ticket and it's worth the price!
The safari was built according to international Safari model. With a scale of 380 hectares, Vinpearl Safari divided into 2 main areas; Vinpearl Zoo and Vinpearl Safari with 150 animal species and 1200 botanical species.
It's really thoughtful how they built a lot of man-made structures yet also made considerable effort to preserve the natural habitat for the animals.
Unlike the other zoos I've been to, all the animals here look lively and healthy.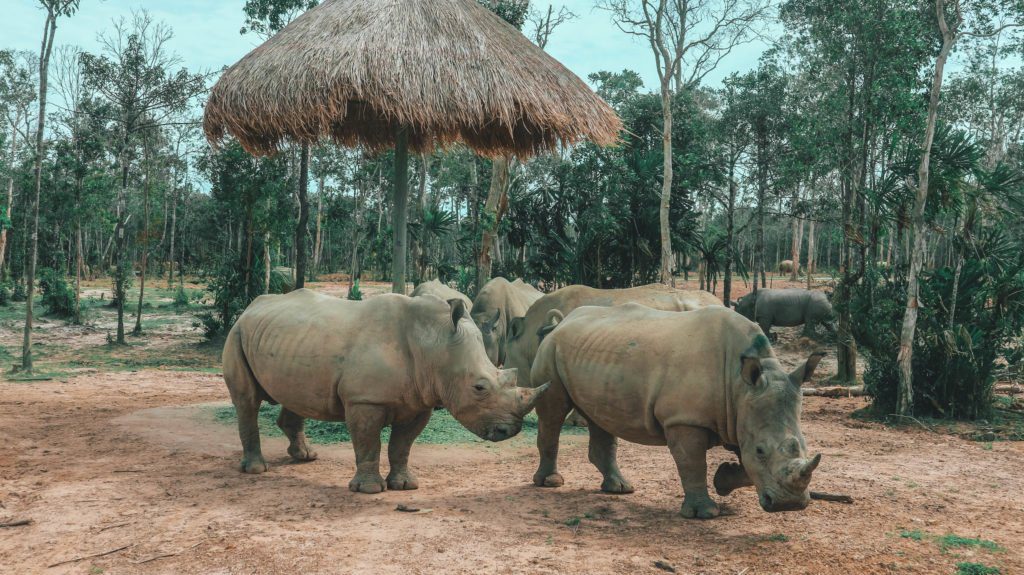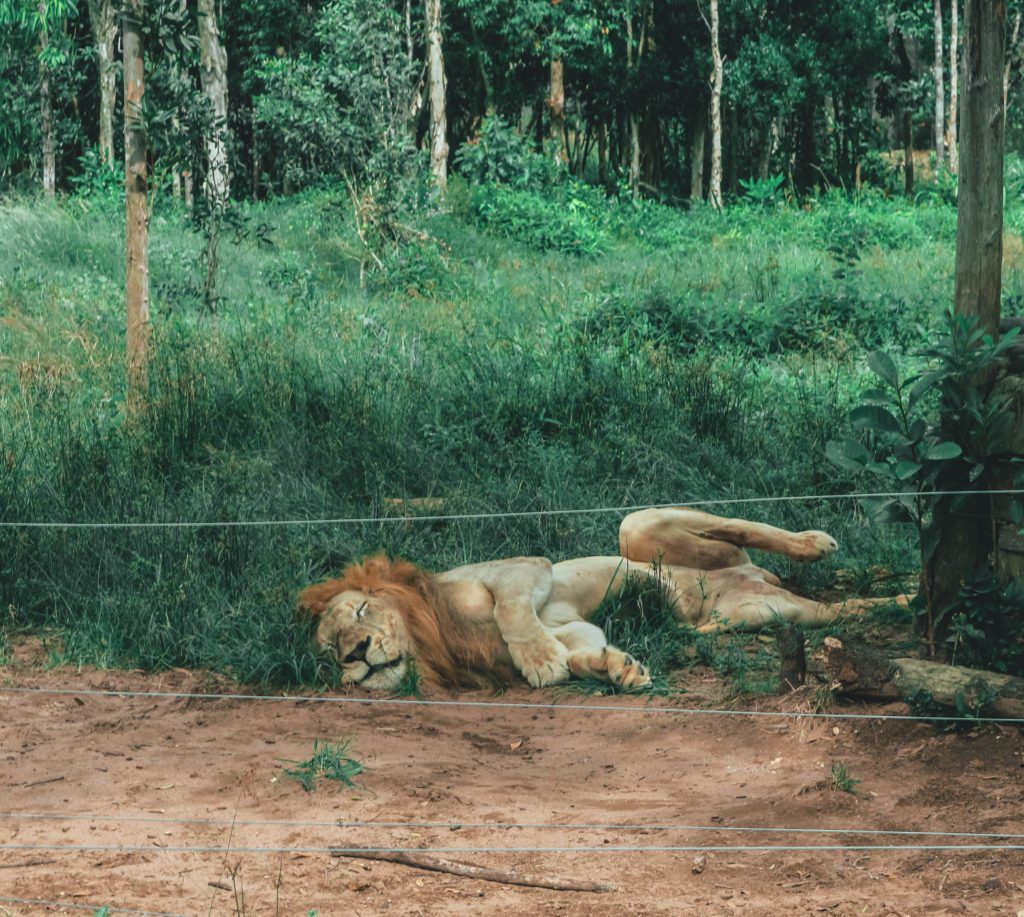 You don't have to worry if you can't walk no more, you can find electric carts everywhere.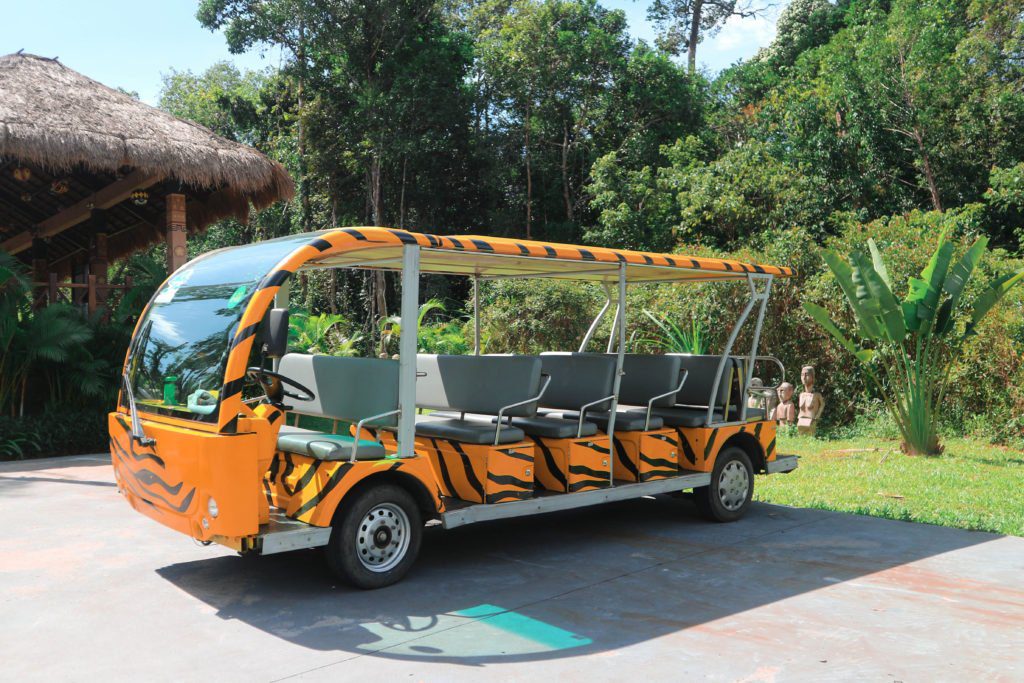 No worries about stomach-growling. There are also restaurants, cafes and small snack carts in the zoo with reasonable price.
#4. MAYFAIR RESORT
We finally got our motorbike and drove 29km away from our guesthouse to spend a night at Mayfair Resort.
We spent 30USD for our partial sea view room. The price also includes a free breakfast the next day.
I've been to a few beaches during my stay and I think this one beach at Mayfair is the most peaceful and beautiful.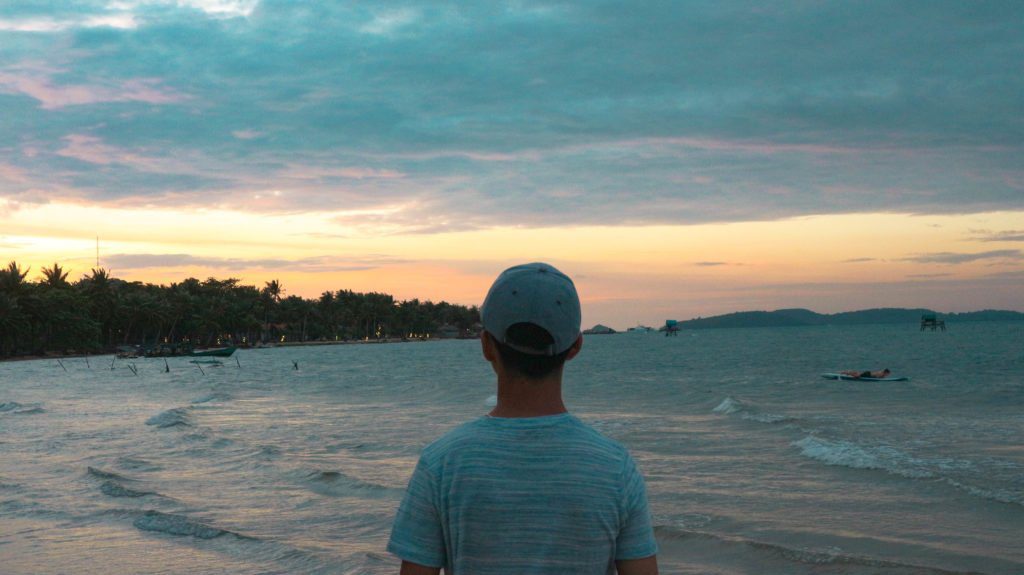 #5. SEAWALKER TOUR
We left Mayfair Resort at 9:30AM and drove all the way down to An Thoi Port for our Seawalker Tour.
I have always imagined myself going space walk even I know it's never gonna happen. I finally got to replace my space walk imagination with "Seawalk".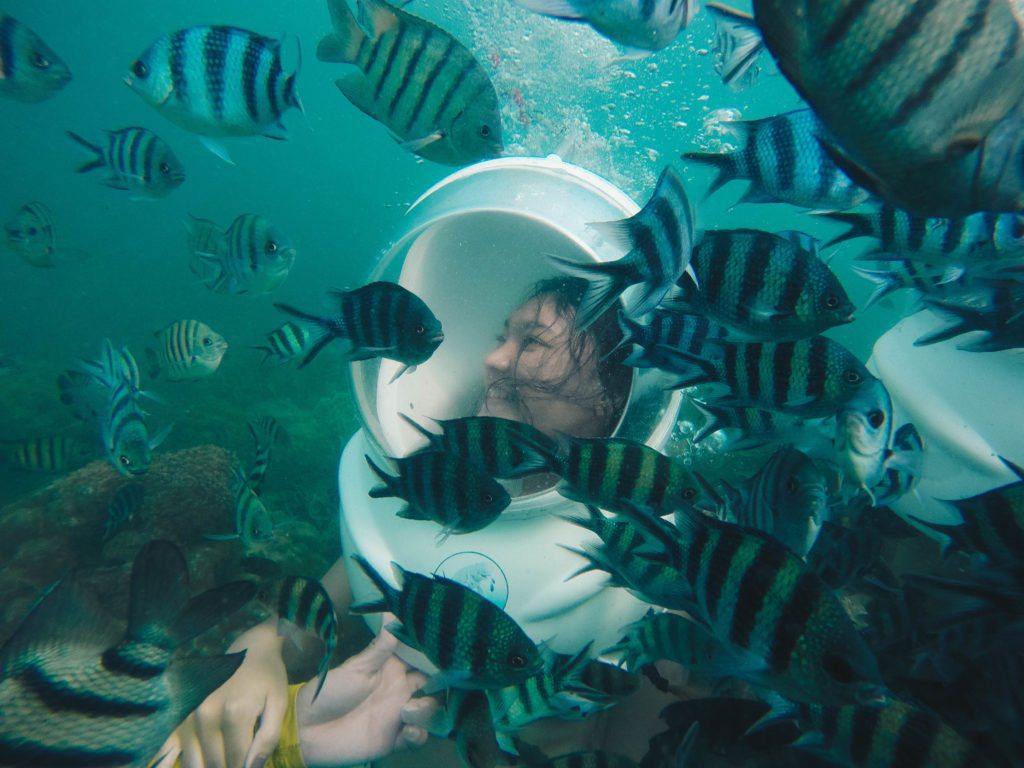 Seawalk is a must-do thing in our bucket list. Though it's a bit pricey, we didn't want to miss it during our time in Phu Quoc.
It took us around 20mn by the speedboat from the port to Seawalk Center which is located in the middle of the sea.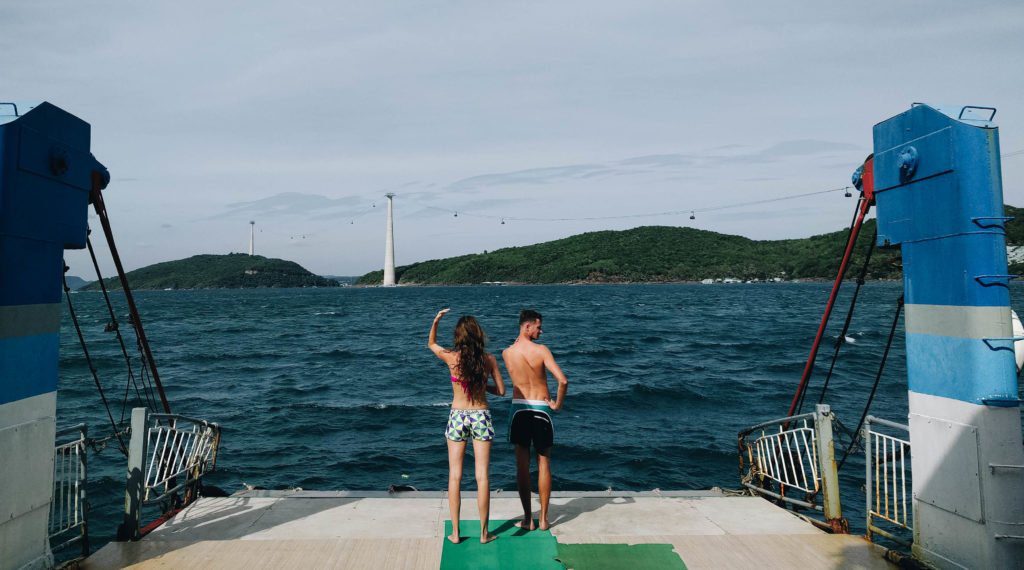 This is where it gets real interesting. I changed my clothes, listened to the instructions and was more than ready to go to the bottom of the sea.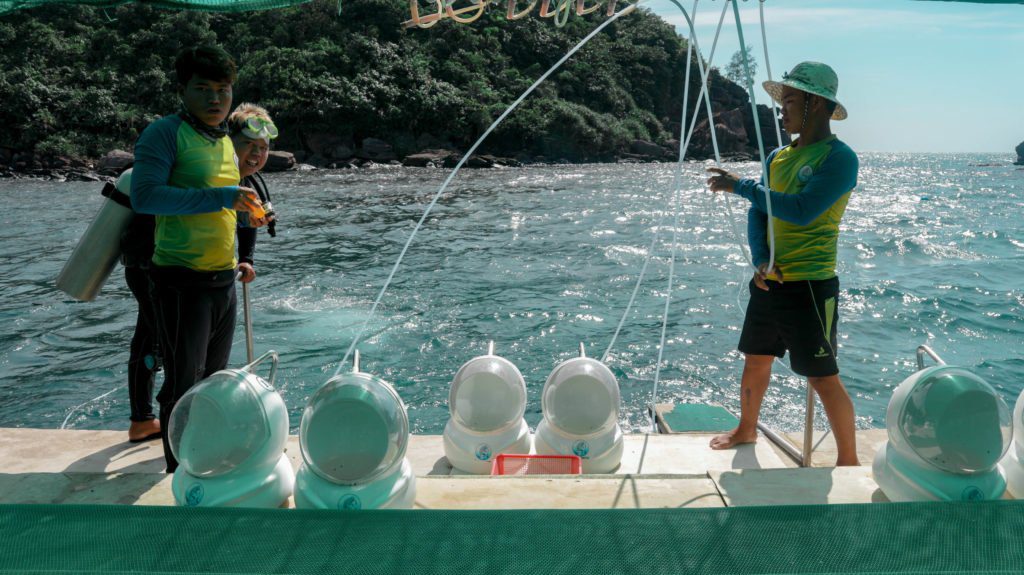 Everyone gets one personal professional diver leading the way so you don't have to worry about not being able to get back.
When I first got to the bottom of the sea, I thought I was hallucinating- everything looked so unreal. I thought there must be some connections between my seawalk oxygen helmet and the bottom of the sea.
Not until my diver put some bread into my hands to feed the fish and led me closer to the corals, that was when I knew everything is soooooo friggin' real.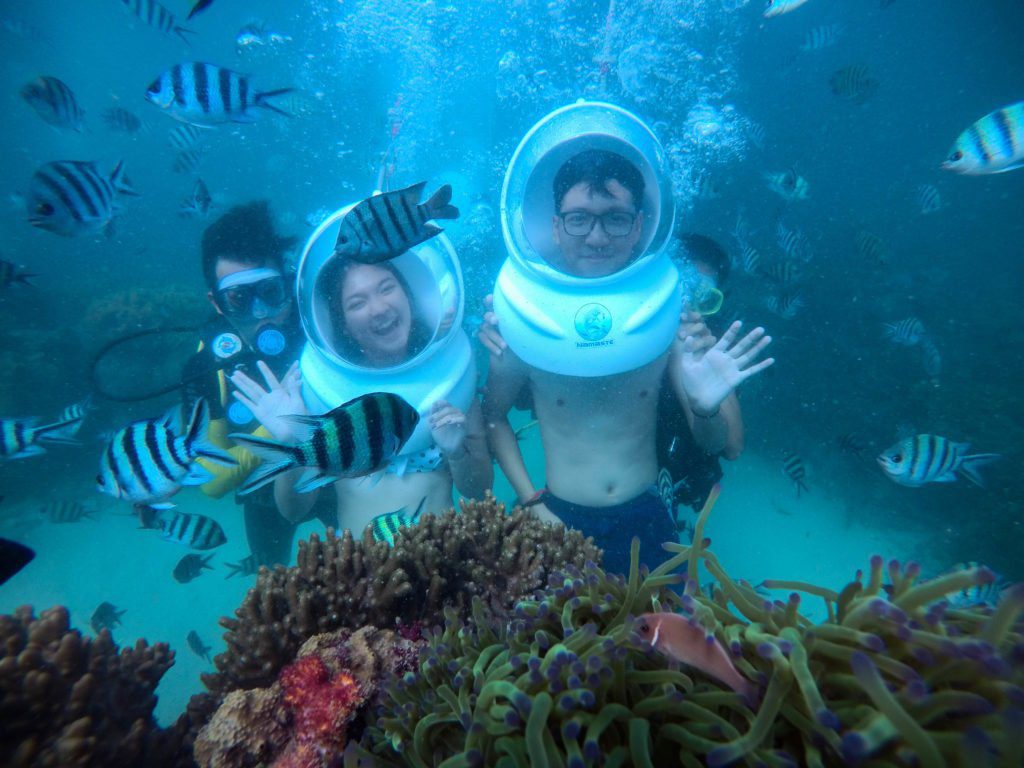 The tour costs 41USD/person. A photo package is available for 13USD/person and a video package is available for 26USD/person. To book for your seawalk tour, click here.
#6. SAO BEACH
We dropped Sao Beach a short visit on our way back from the seawalk.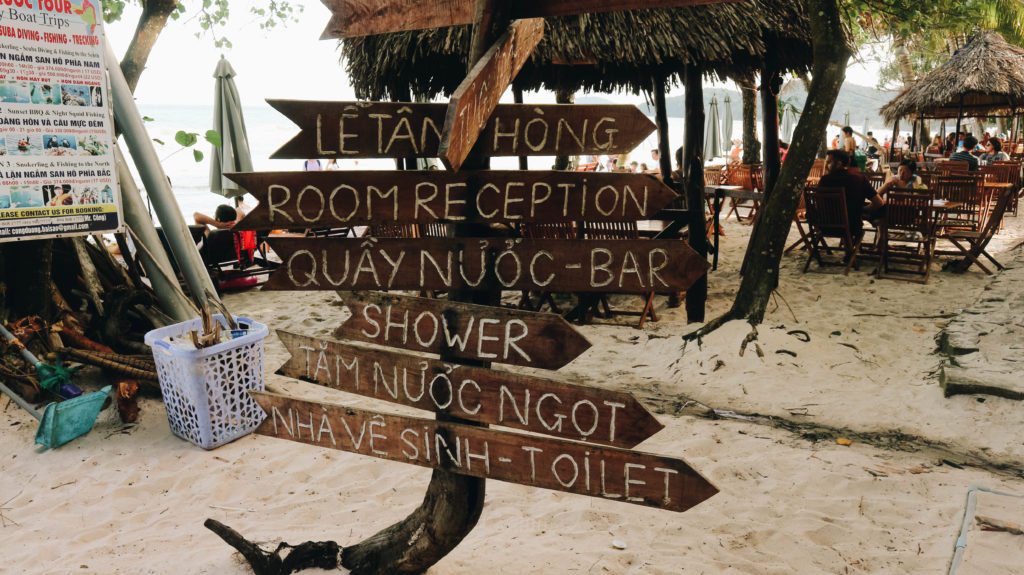 I've read so many articles online and they all stated that Sao Beach is the most beautiful and peaceful beach in Phu Quoc.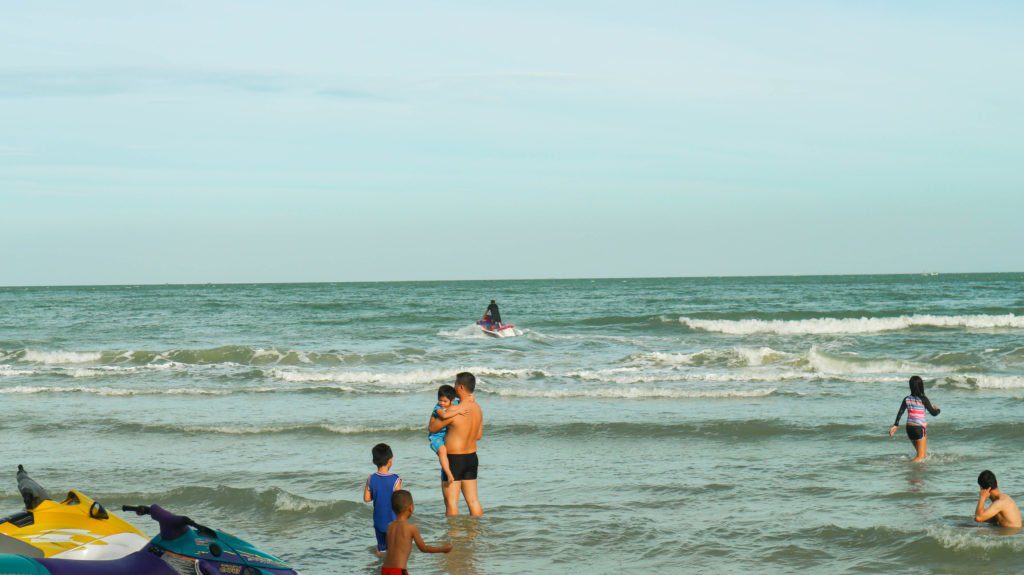 I finally realized I shouldn't have bought everything I read online after I set my foot here.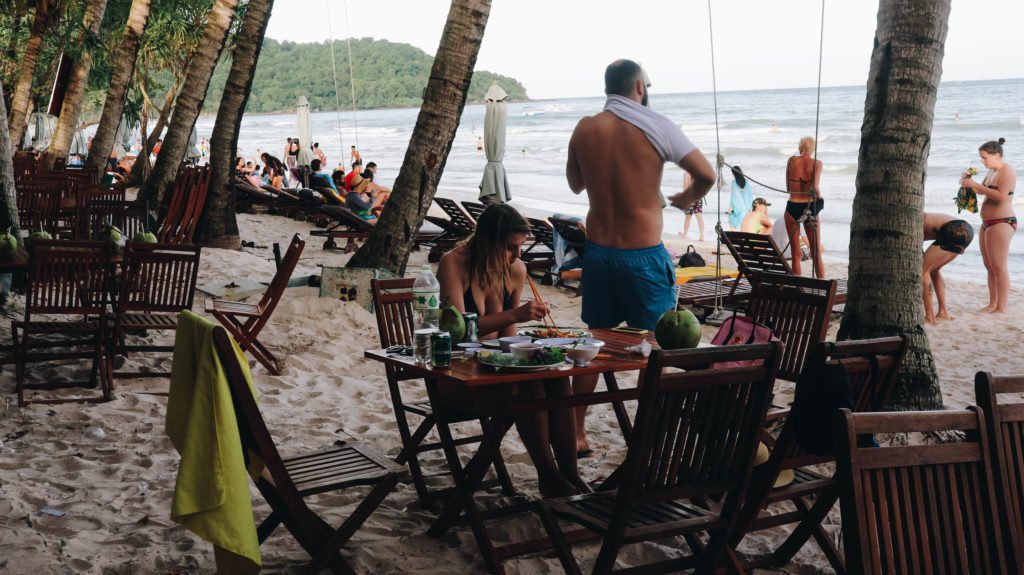 I don't know if I went there at the wrong time or Sao Beach is just always that crowded. The water isn't crystal clear, the sand isn't sugar-white and the beach isn't ghostly quiet.
Here are some tips to prepare you for your Phu Quoc trip:
Do not hesitate to get the simcard at the first shop you've found in Phu Quoc. It's highly likely you wouldn't be able to find one nearby.
Rent motorbike. It's only 6.5USD a day and the gasoline is really cheap.
Do not eat at the night market! My only one recommended restaurant is Phuong Hoang Restaurant which is around 2km away from Phu Quoc night market. Leave me your favorite Phu Quoc budget food store in the comment below if you find one!
It's hot all year long in Phu Quoc. Have your sunscreen ready!