How come is it so hard to find information about where to visit in Koh Kong on the internet? Never have I ever jumped to the second or third pages of google when planning for my trip until this one. I mean is this province really that underrated?
I DON'T THINK SO!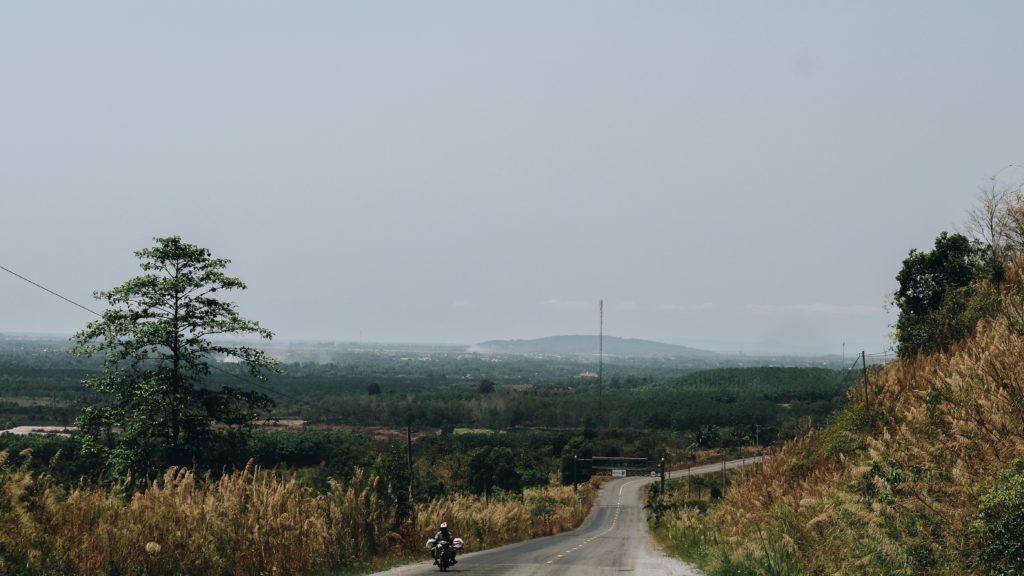 If you're having the same problem finding info about where to visit/what to do in Koh Kong as I had, you've just landed yourself an amaaazing article! *winkwink*
My friends and I have recently spent 2 nights and 3 days in Koh Kong. Personally, I would never run out of reasons to love this untouched part of Cambodia.
Here are the places we visited and what we did.
#1. Peam Krasaop Mangrove Sanctuary
We got to Koh Kong at 1PM, checked in at our resort then headed back to our very first destination.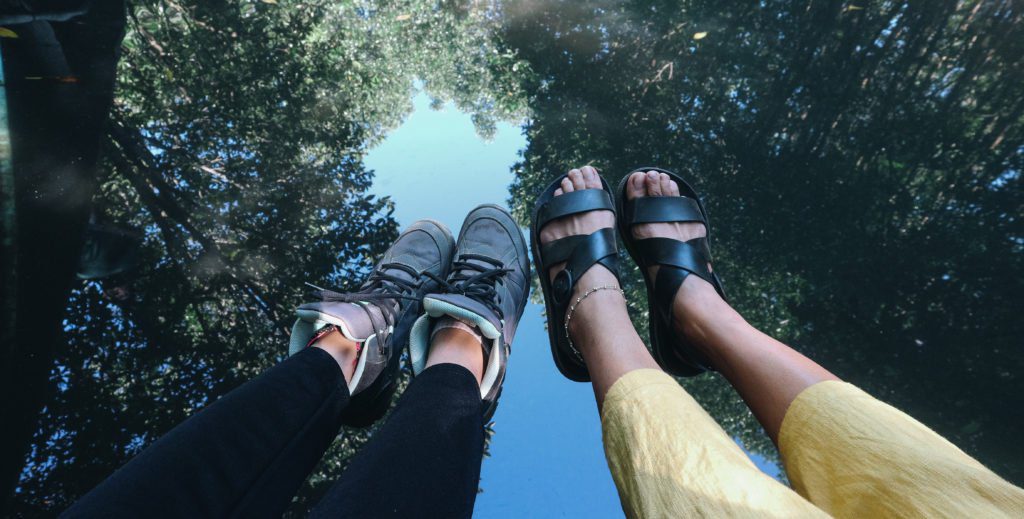 Peam Krasaop Mangrove Sanctuary aka Baang Kayaak isn't really far from the city center. It took us around 20mn to get there. The entrance fee is 0.75USD/person for Cambodian and 1.25USD/person for foreigners.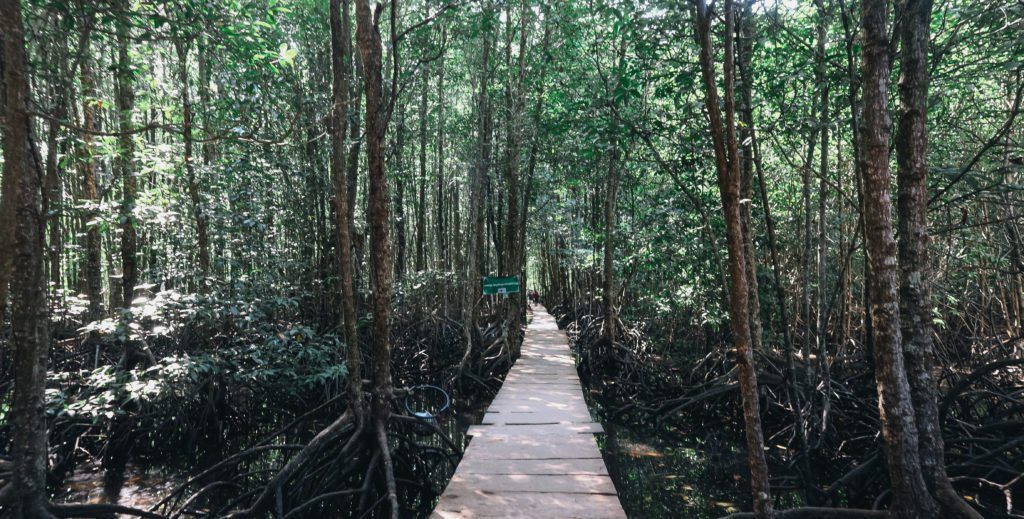 The mangrove sanctuary isn't that big. It only took us around 40mn back and forth and THAT already includes our photo and video-taking sessions.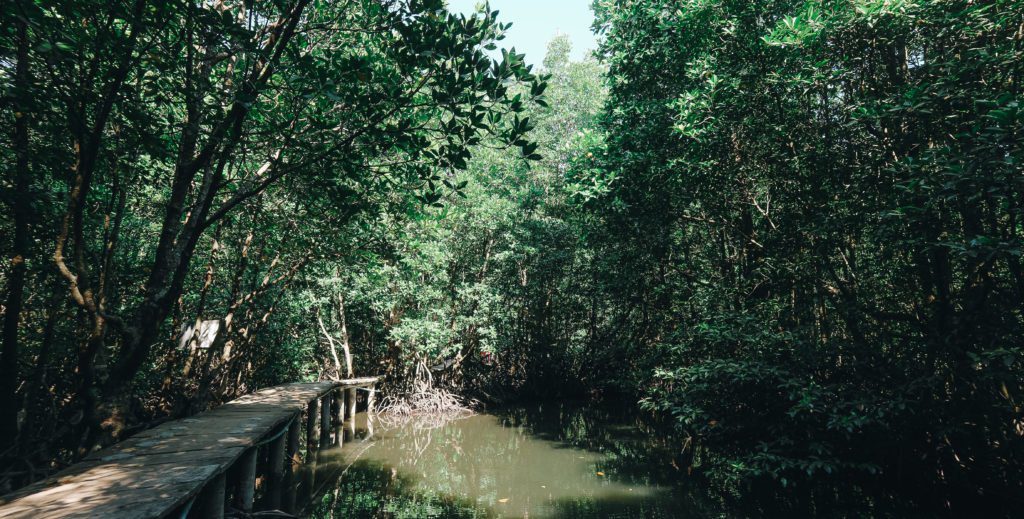 A lot of resting spots can be found along the way.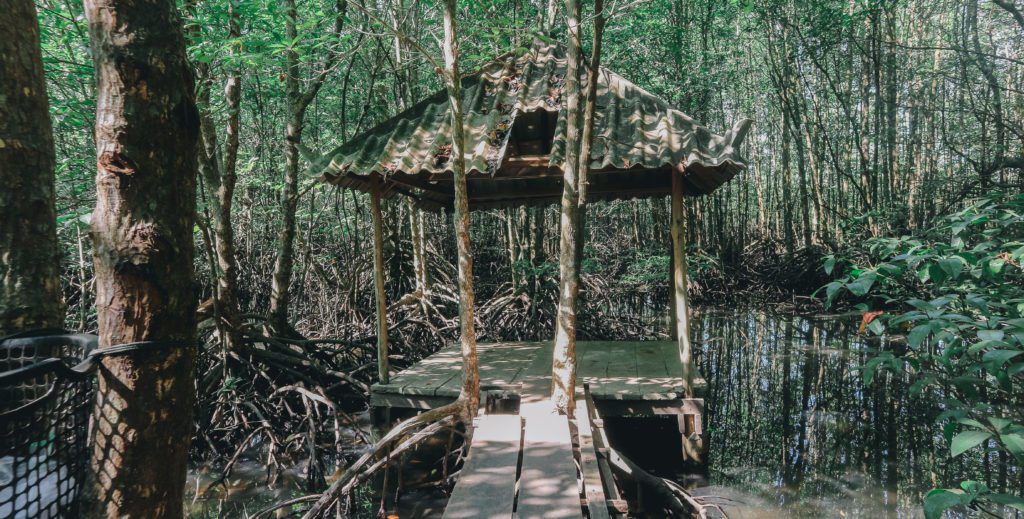 Unlike any other places, it surprises me how I can find trash bins everywhere in the sanctuary. For this reason, this is the most rubbish-free place you'll ever find in Koh Kong.
In case you're tired, hungry or thirsty after your short distance walk, you can also stop by at these small stores for a drink and light snacks.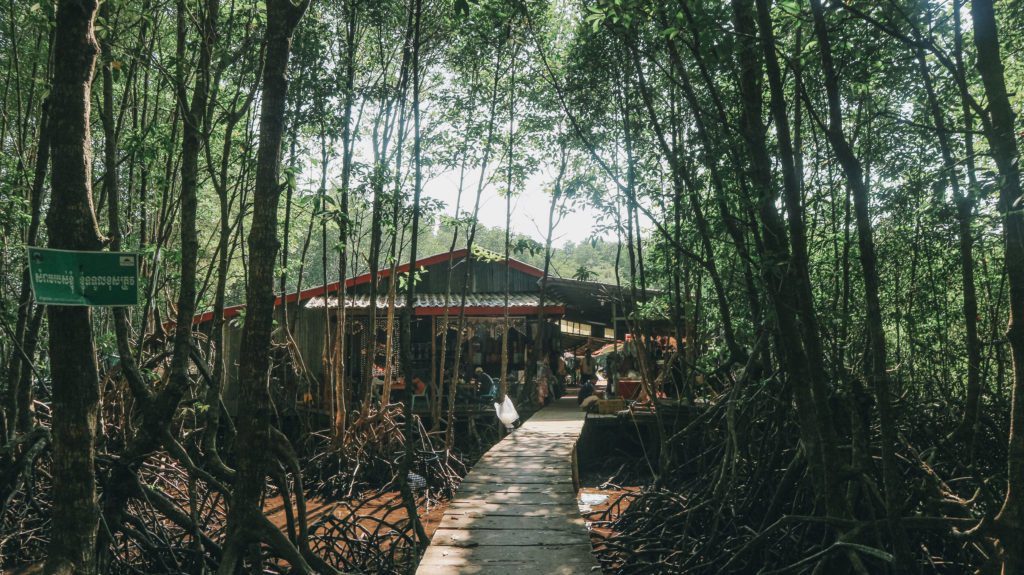 After your short rest, continue your journey to this iconic swinging bridge. A lot of people will stop at this bridge for photos.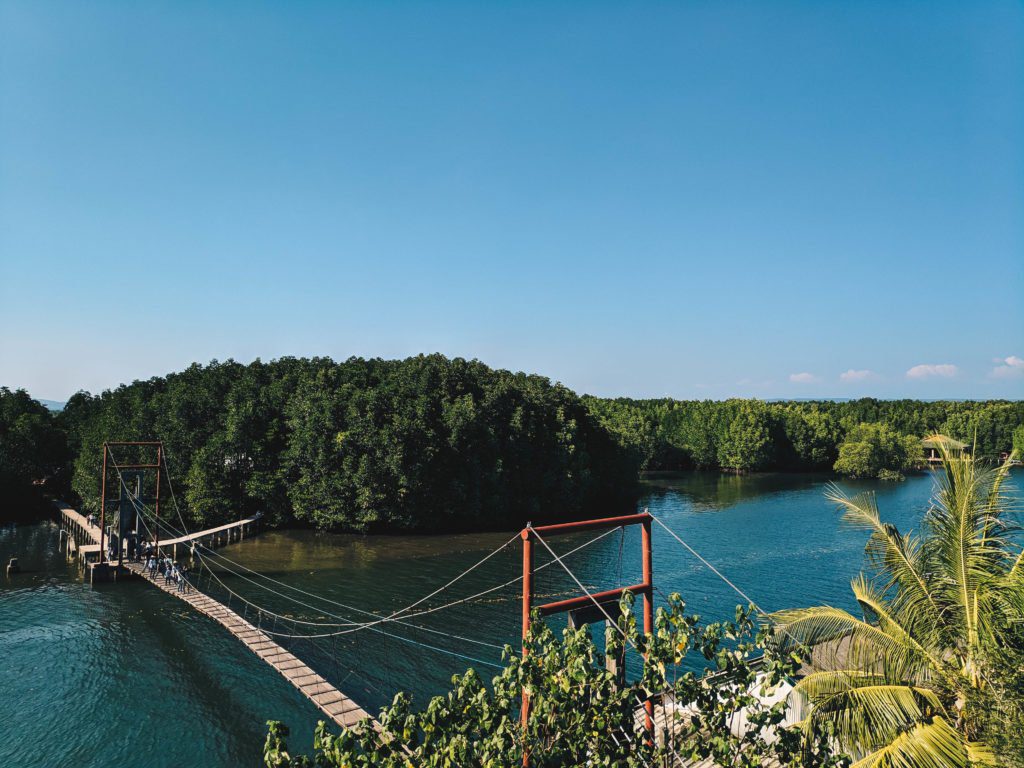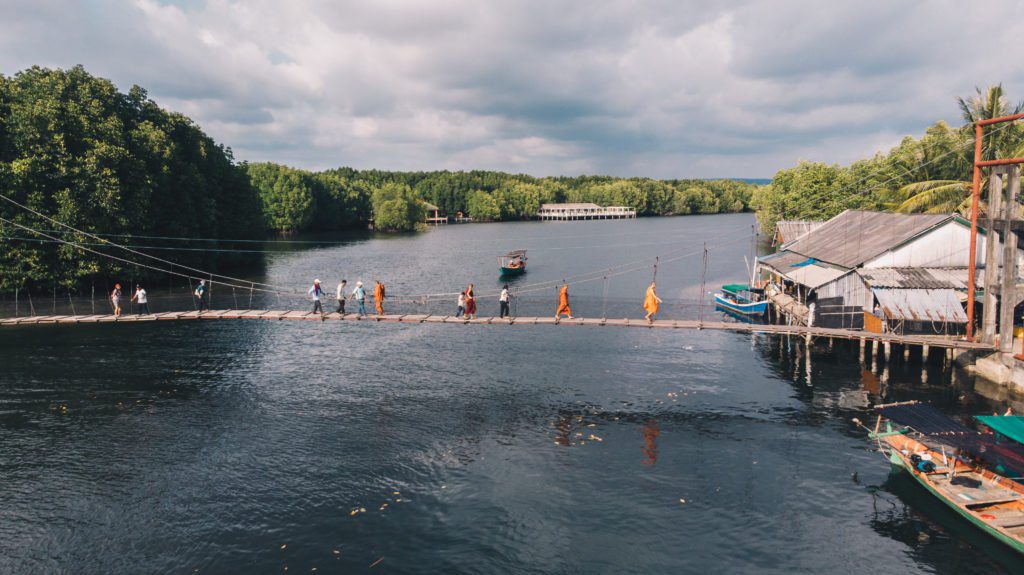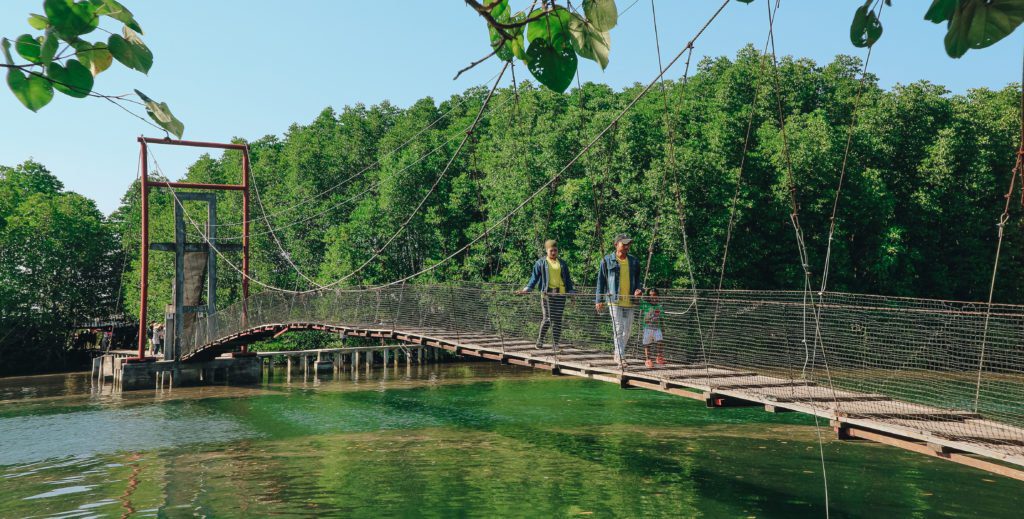 For a nice view over the whole mangrove sanctuary, climb up this tower.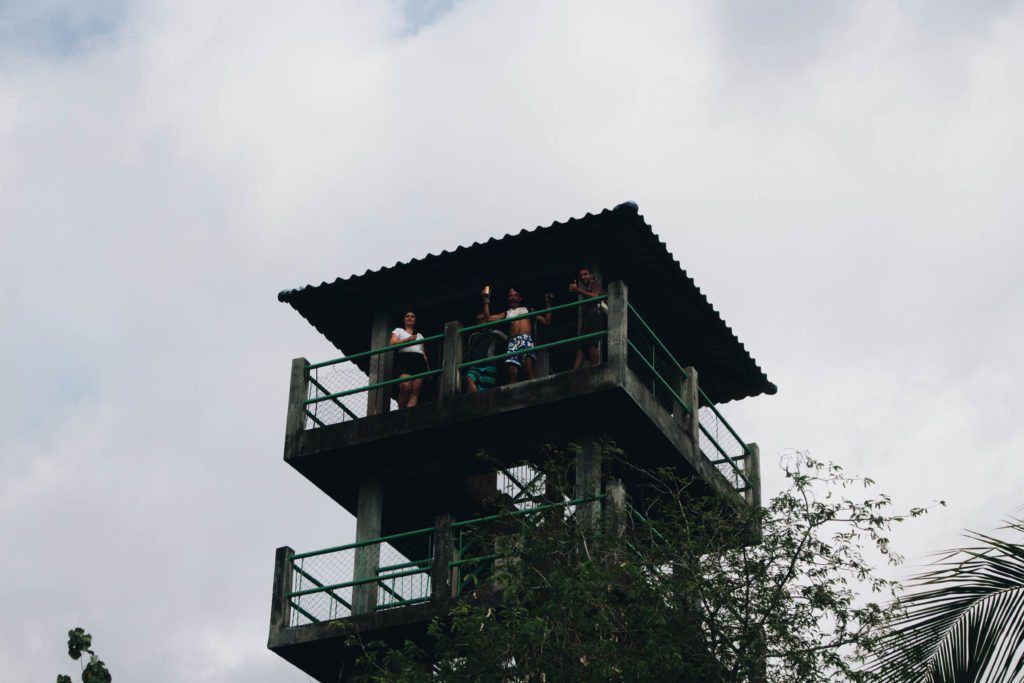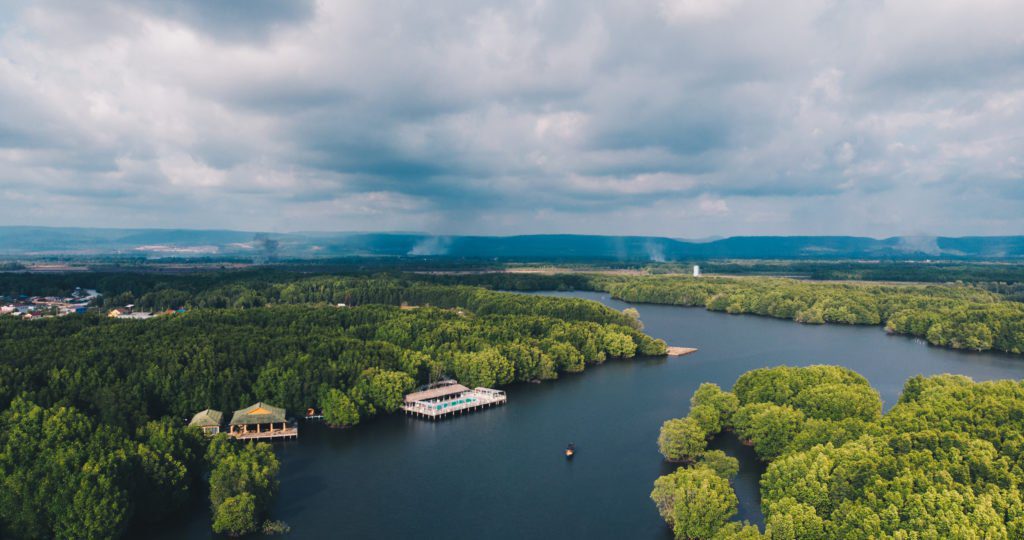 As you get to the end of the track, you'll find this small port at the tower. These boats here can take you back to where you first started for around 5USD/boat or to another attraction, White Sand, for 17.5USD/boat.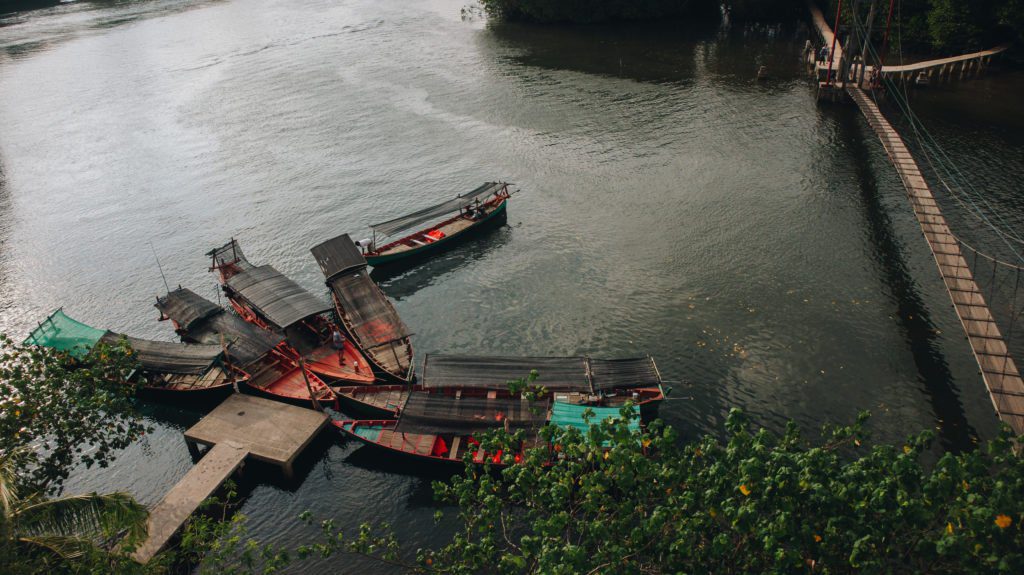 TIP: Wear mosquito repellent before visiting the mangrove sanctuary. 
#2. Khun Chang's Stupa
Khun Chang's Stupa is that one tiny island you usually see every damn time you're driving on Koh Kong Bridge.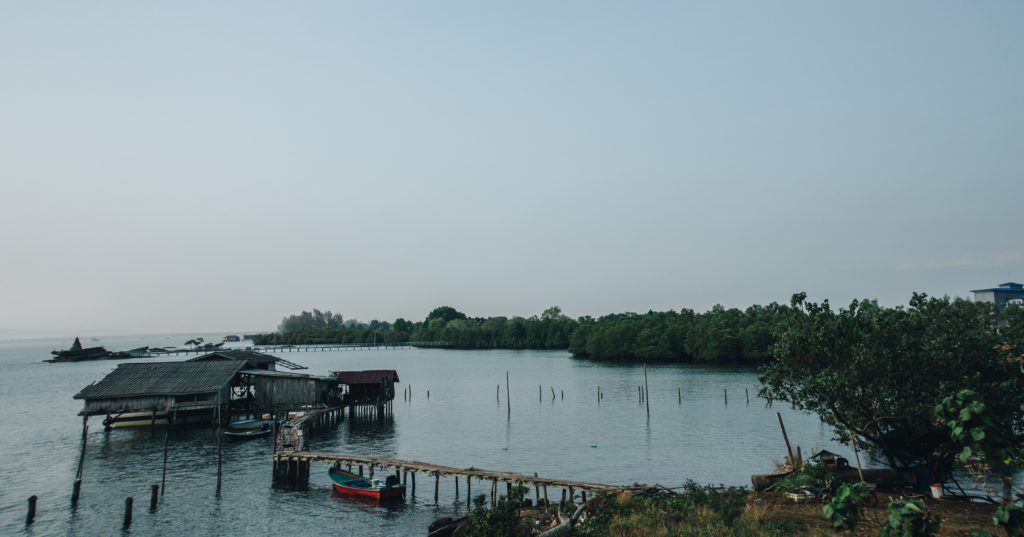 This place doesn't really get much attention from the local as well as nation-wide as it's just there in your face while driving.
I've learnt the history of this place before but to be honest, I couldn't remember this place exist. Guess I didn't pay enough attention in history class. Hahaha
I was sooooo excited when I found out about this place again while planning my itinerary and couldn't wait to make a scenic photo out of it.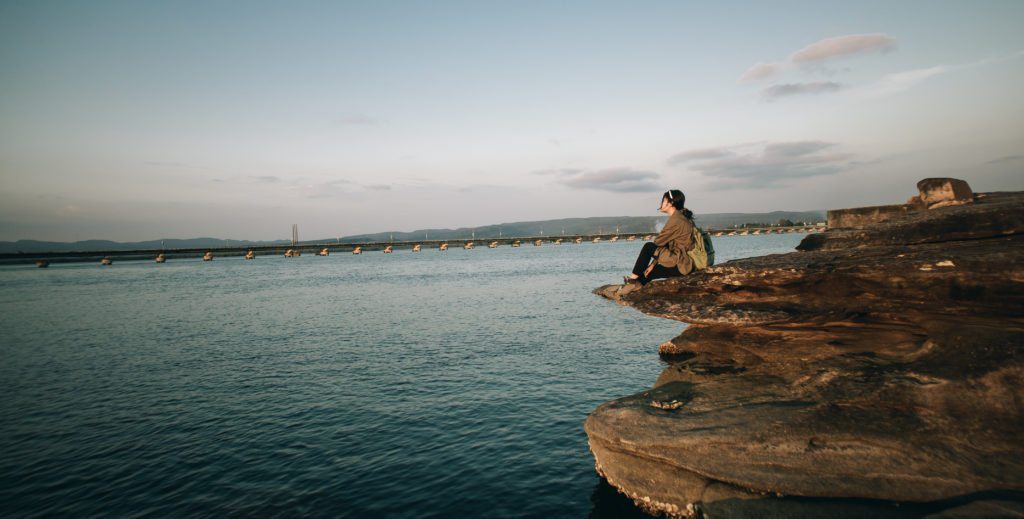 We went there at 5PM and the view of the sunset and the view from Khun Chang overlooking the surrounding didn't disappoint us.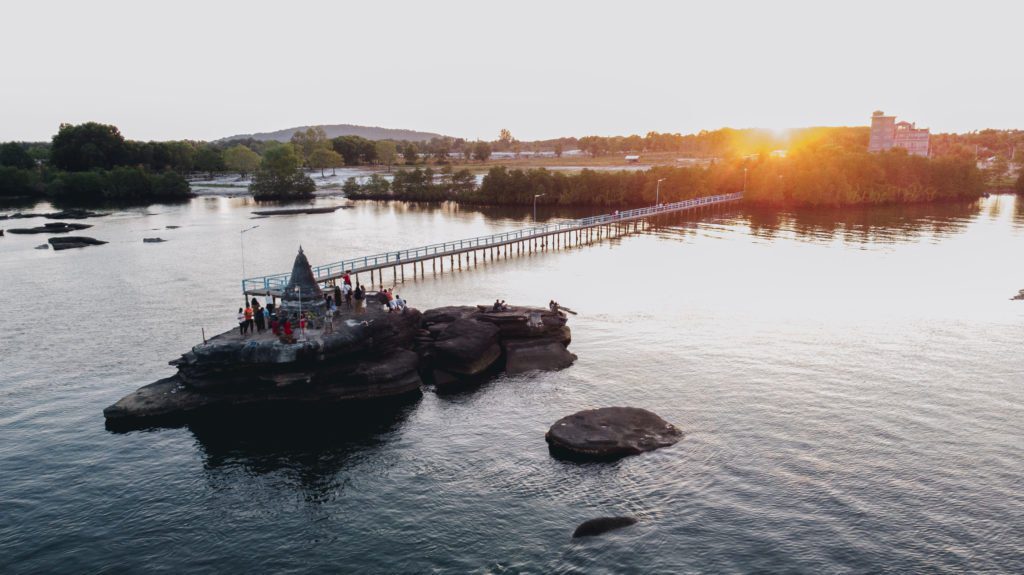 #3. Street Food around Damnak Sdach
Ohhhhh-emmmmm-geeeeeeeeeee, I still couldn't believe I found such tasty street food in Koh Kong!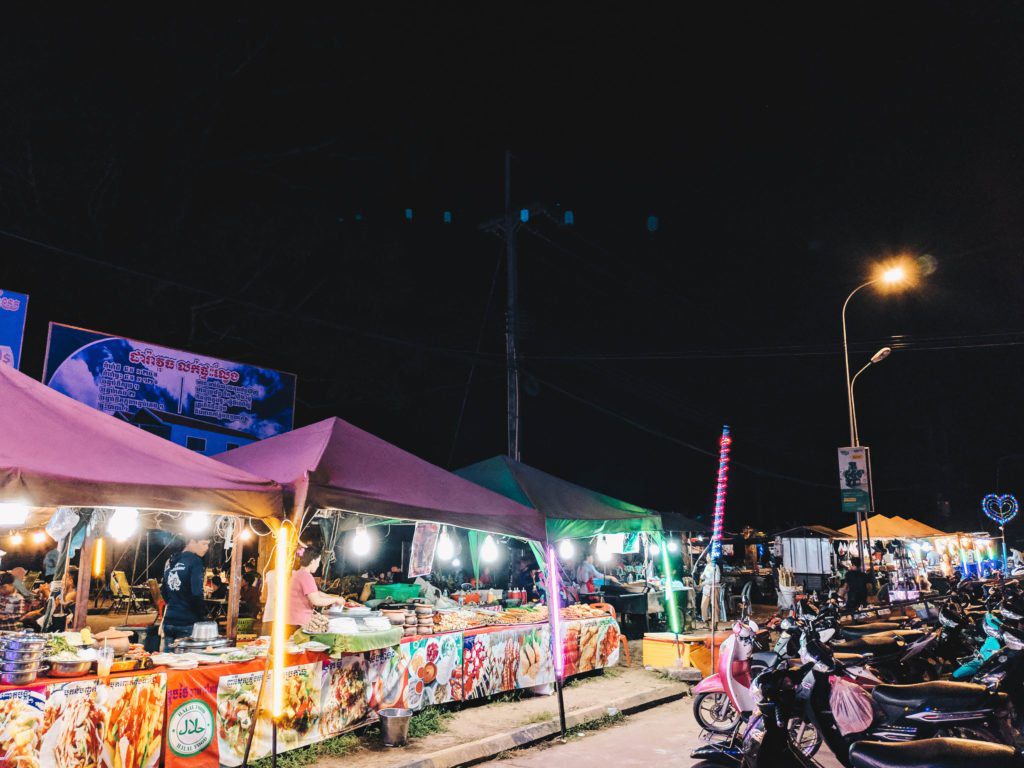 Think there are a lot of street food in Phnom Penh!? Nuh-uh, try Koh Kong!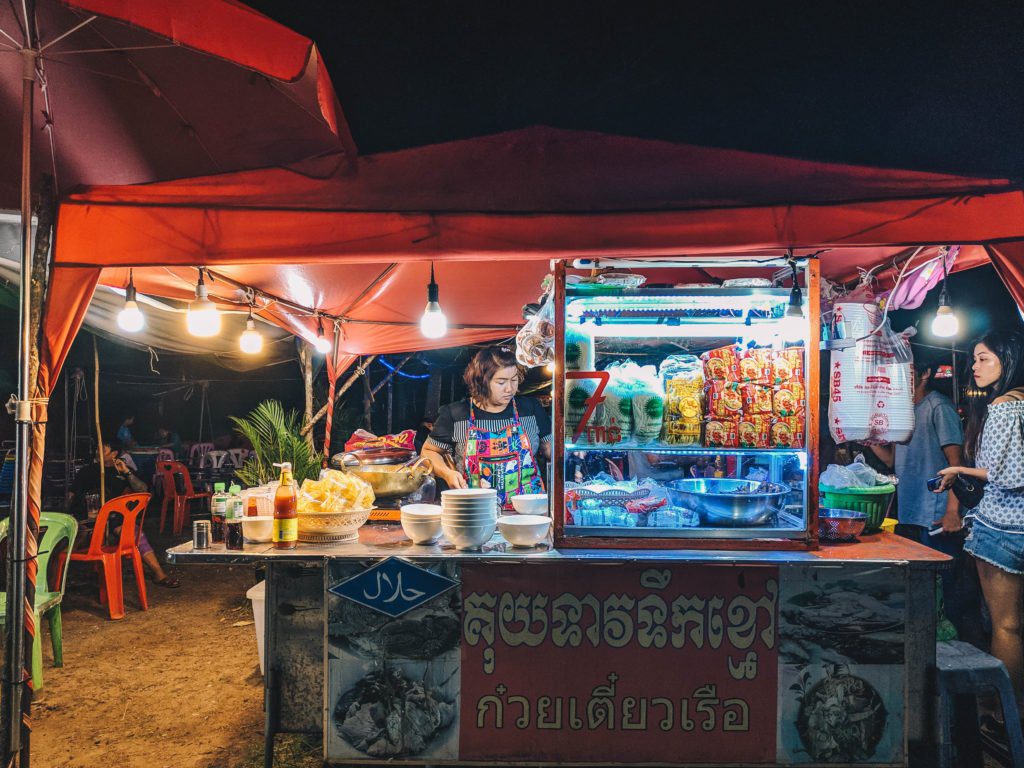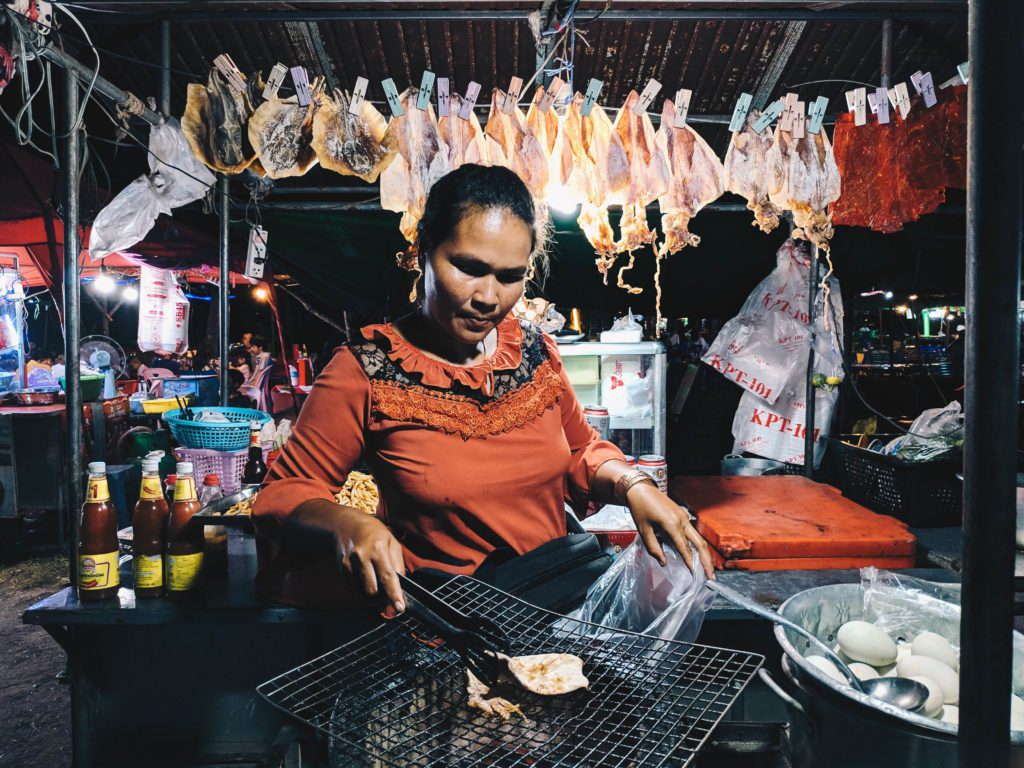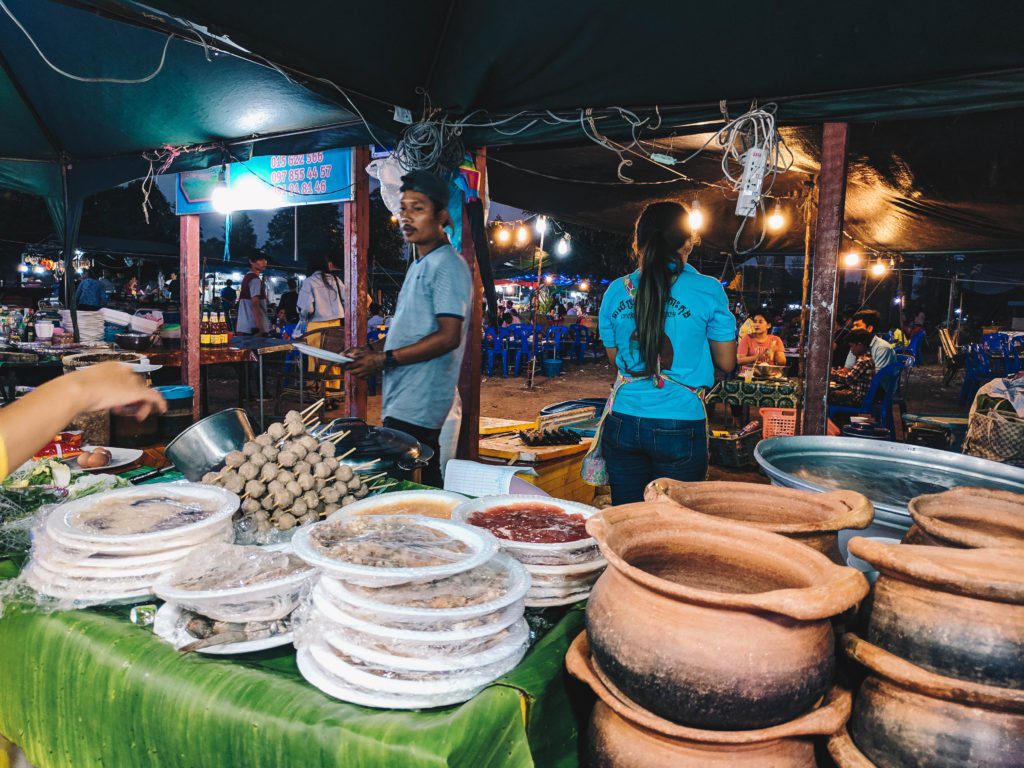 We had lodh cha for only 0.62USD, papaya salad with lobster for 1.5USD and original boat noodle for just 1.75USD.
What surprises me is that I couldn't find lodh cha with beef or paté (a special kind of processed meat usually found in Asian baguette or simply Vietnamese Banh Mi) but with nom kou chhay.
Their nom kou chhay is also different from the ones I usually see in Phnom Penh; Koh Kong kou chhay is smaller, crispier and also tastes better than the ones in Phnom Penh.
#4. Chill around Koh Kong Bridge
If you fancy walking along the park for a little exercise as well as feeling the night breeze, this is where you have to go.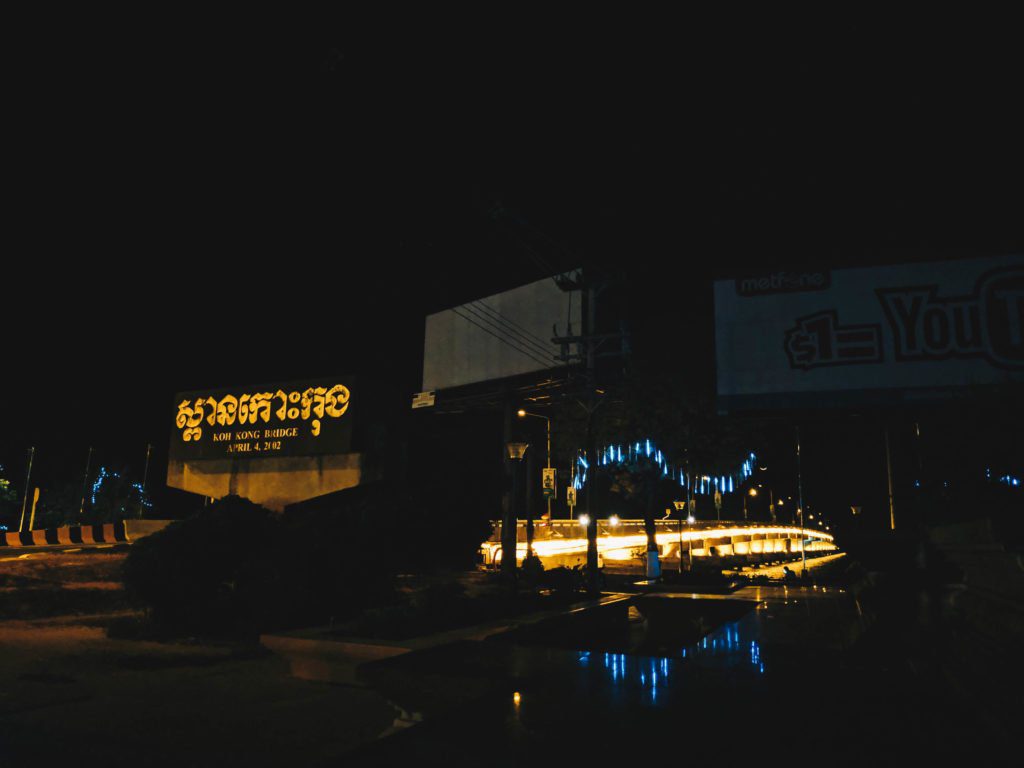 The park in Koh Kong is bigger and much cleaner than the one in Phnom Penh. You'll see a lot of people chilling here.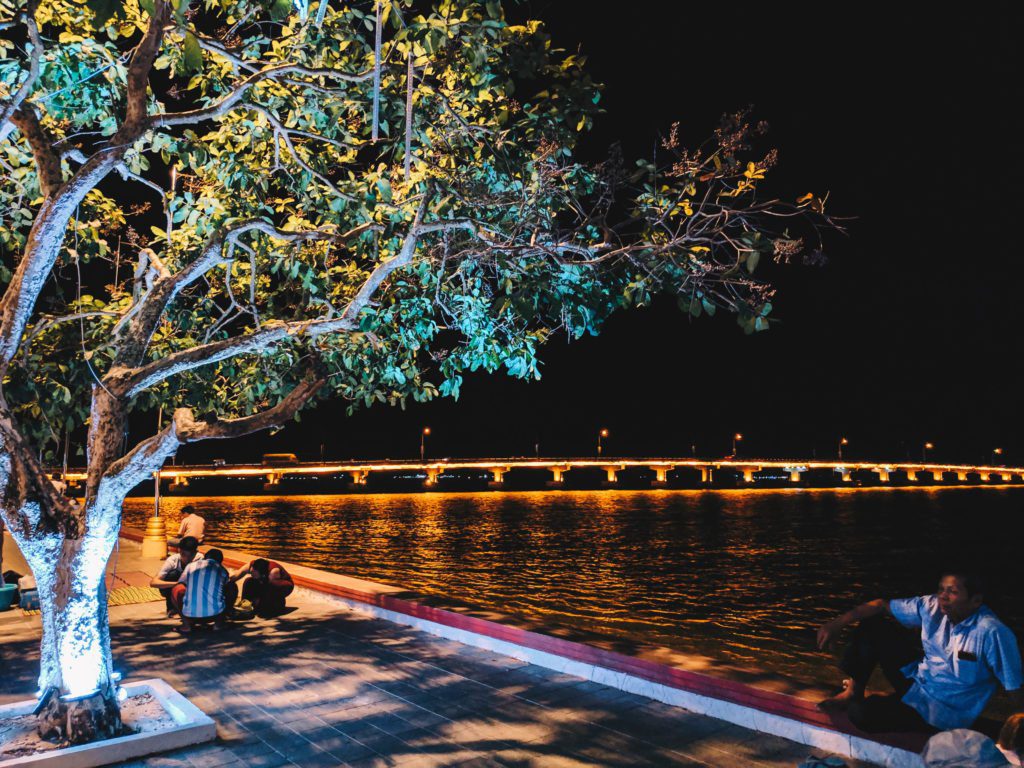 What's more interesting about this area is that all Koh Kong landmarks are in the same location.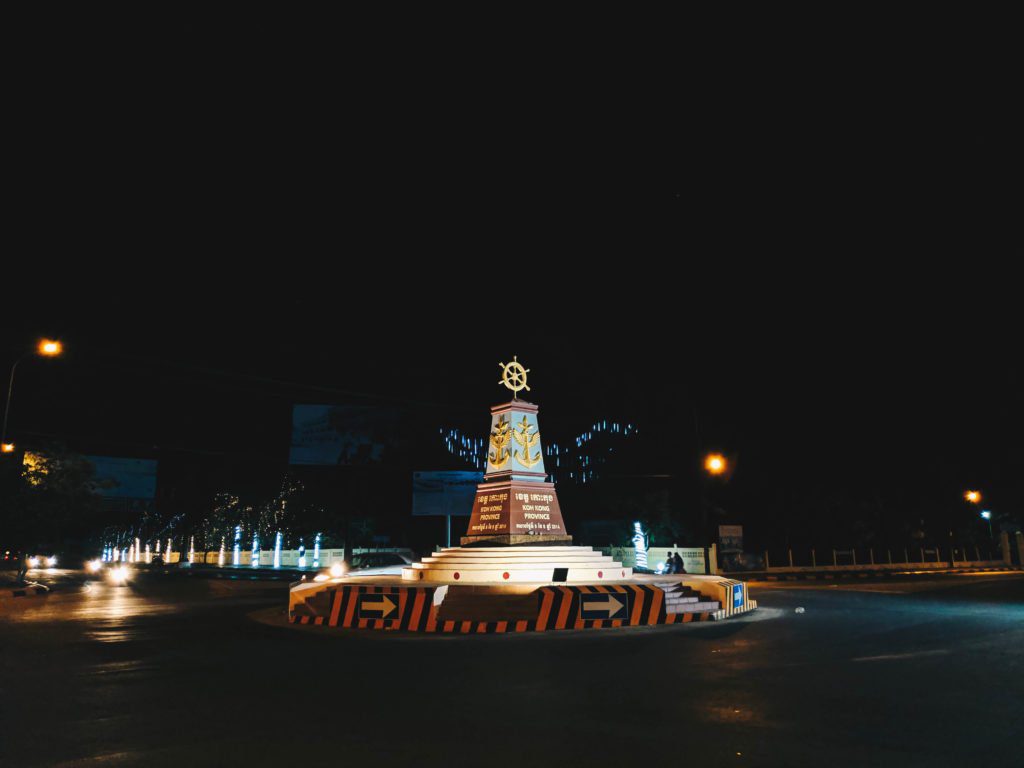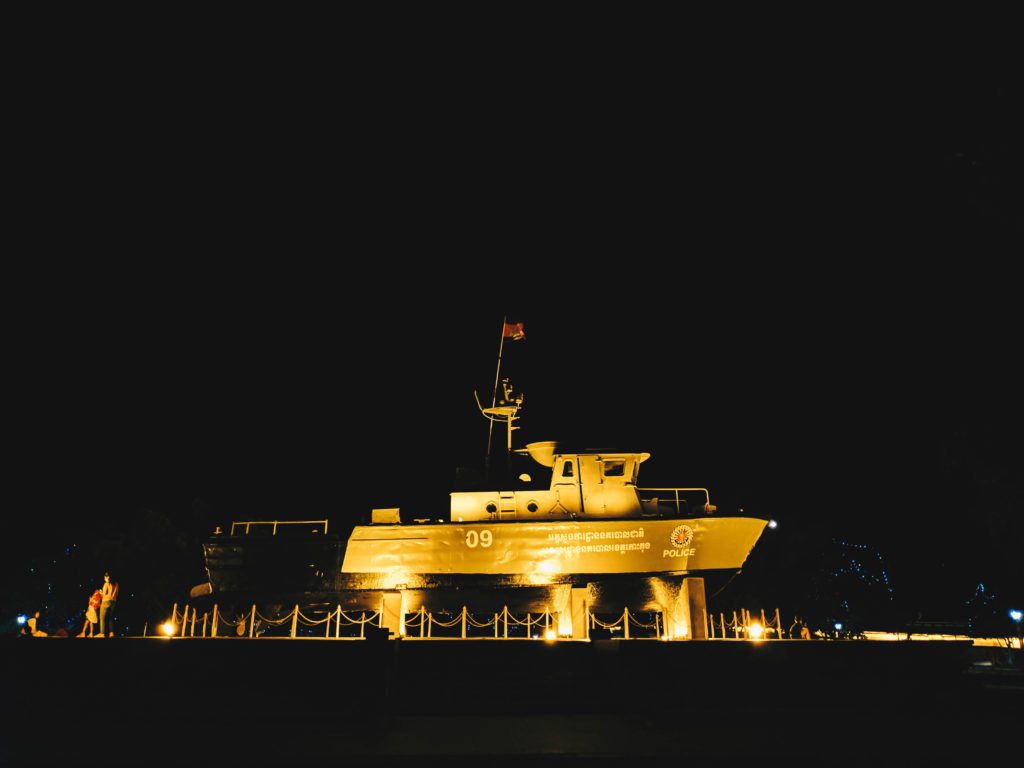 #5. Sunrise at Koh Kong Bridge
Originally, we didn't plan to wake up for sunrise here. We were just driving by and couldn't stop admiring the beauty of it, so we stopped by for some photos.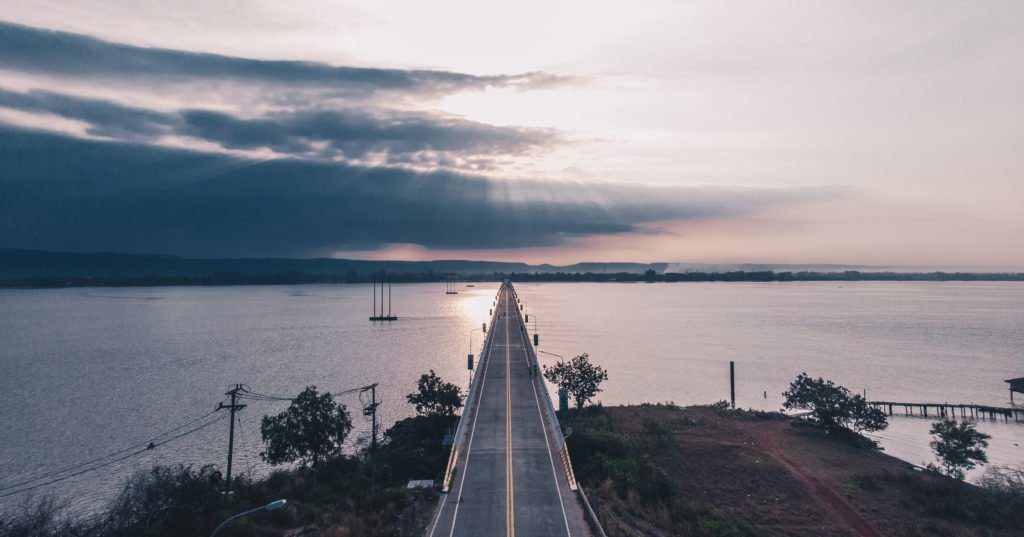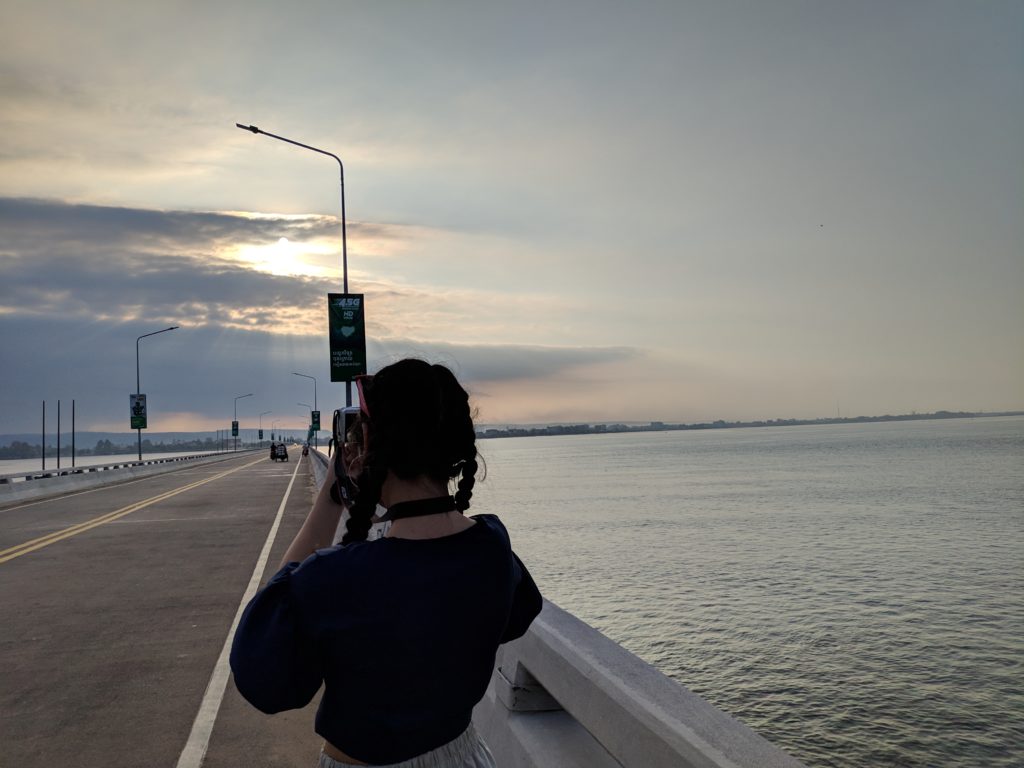 #6. Koh Kong Krao
As I've mentioned earlier, there are not many articles online about Koh Kong. I felt like my itinerary wasn't interesting enough to produce the content on my blog, so I went around asking my friends who have been there.
One of my friends suggested a tour to Koh Kong Krao.
I bet not many people would have heard about this place as it is really far from the city center and you wouldn't be able to get there without the help from the tour.
We booked for this one-day-trip tour (8AM-5:30PM) to Koh Kong Krao at Rithy Eco Adventure Tours for 25USD/person.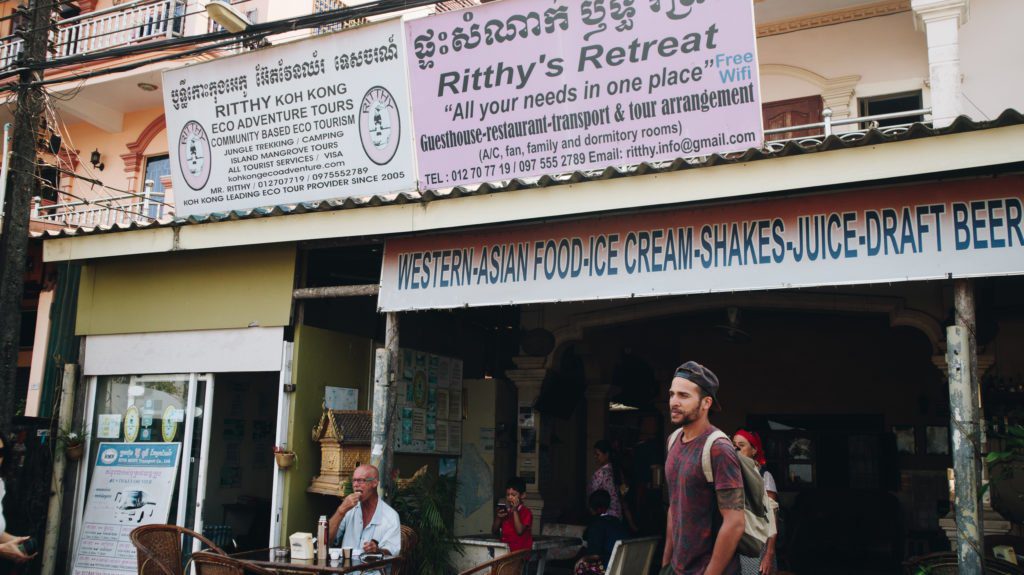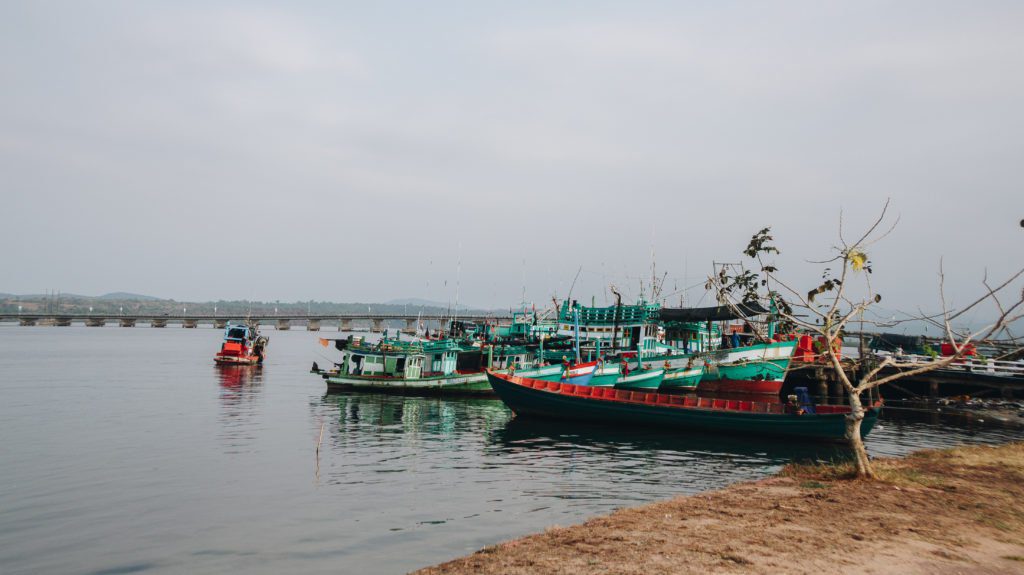 We thought 25USD is quite much but we didn't want to go home regret missing such place when we were already there.
Lucky enough, we really made the right choice. This tour includes a roundway boat trip, lunch, water and snorkeling activities.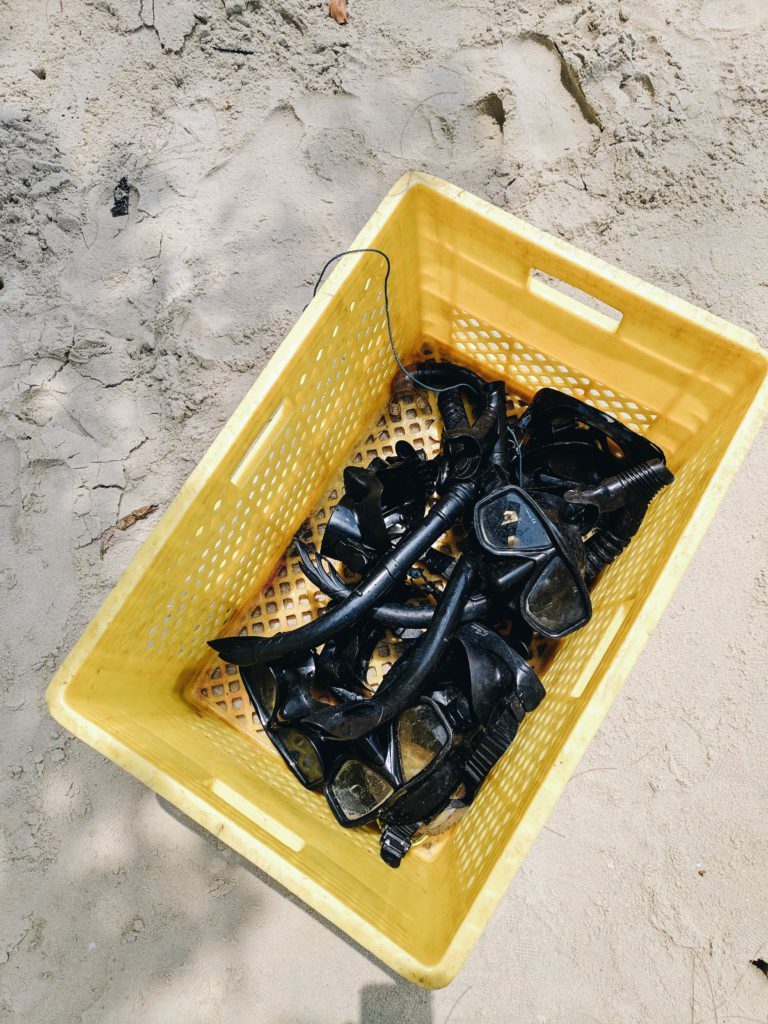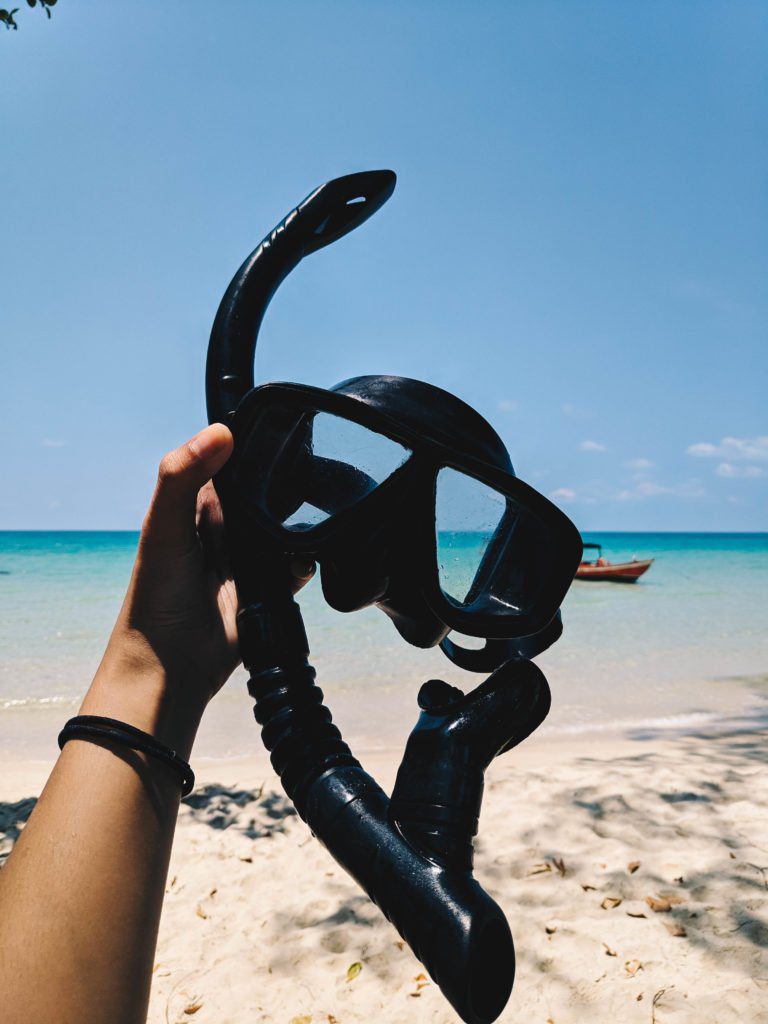 It takes 2h30mn to get to Koh Kong Krao from Koh Kong Port.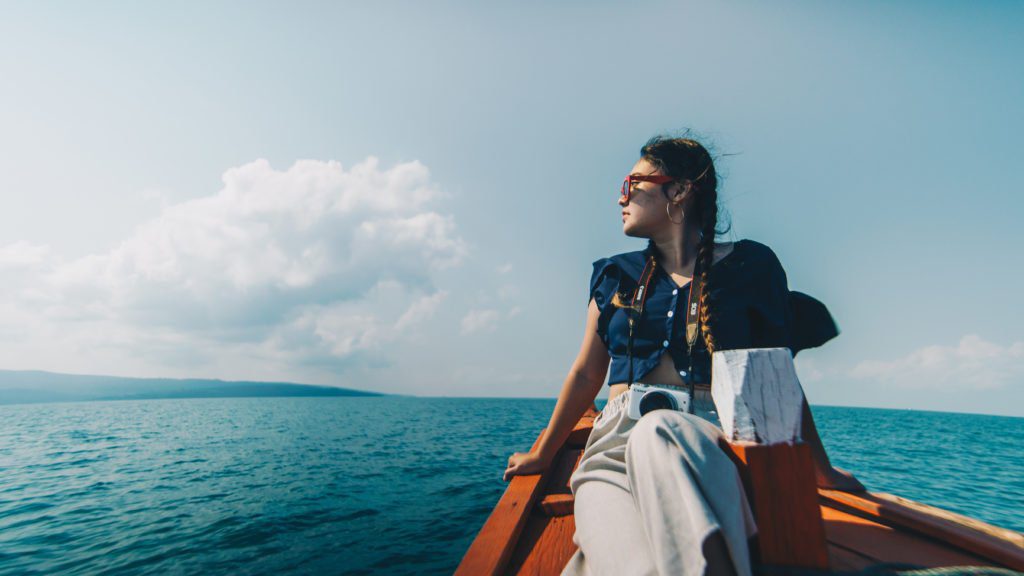 We were sooooo lucky to see a few white dolphins on the way. I was really stunned by their beauty and couldn't capture it on time.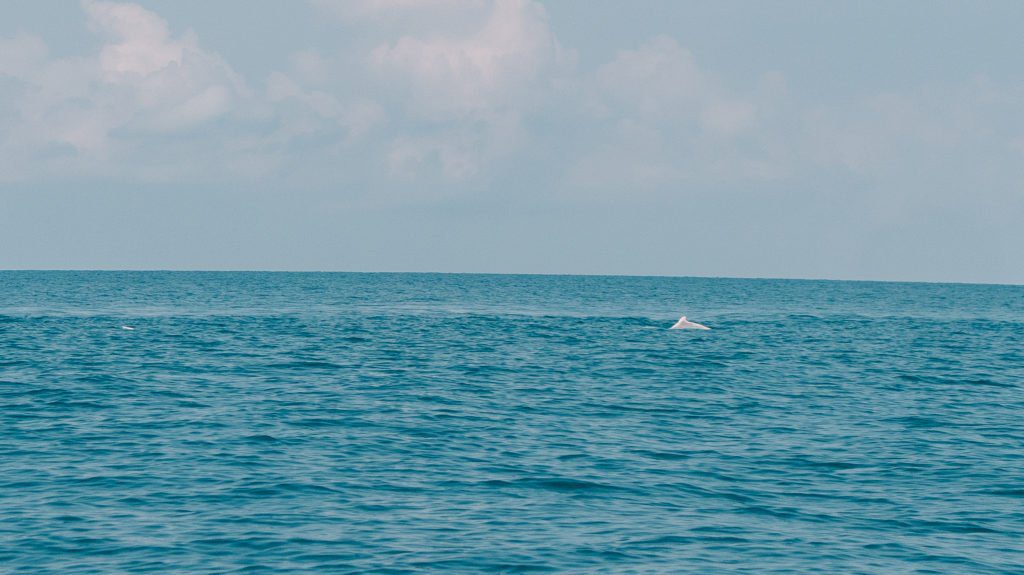 The water turns from ocean blue to greenish as we get closer to the island.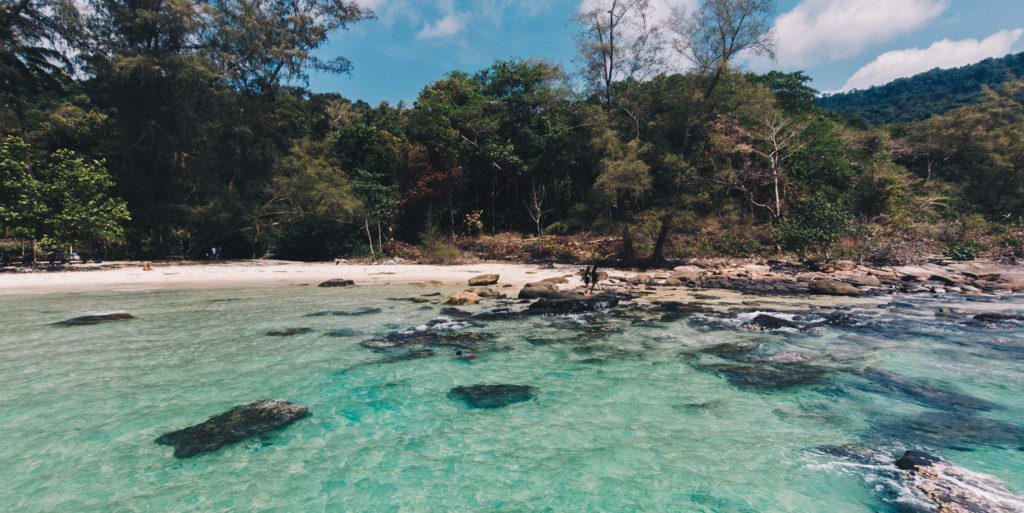 We didn't wait any longer and just jumped into the sea when we got our foot set on the island.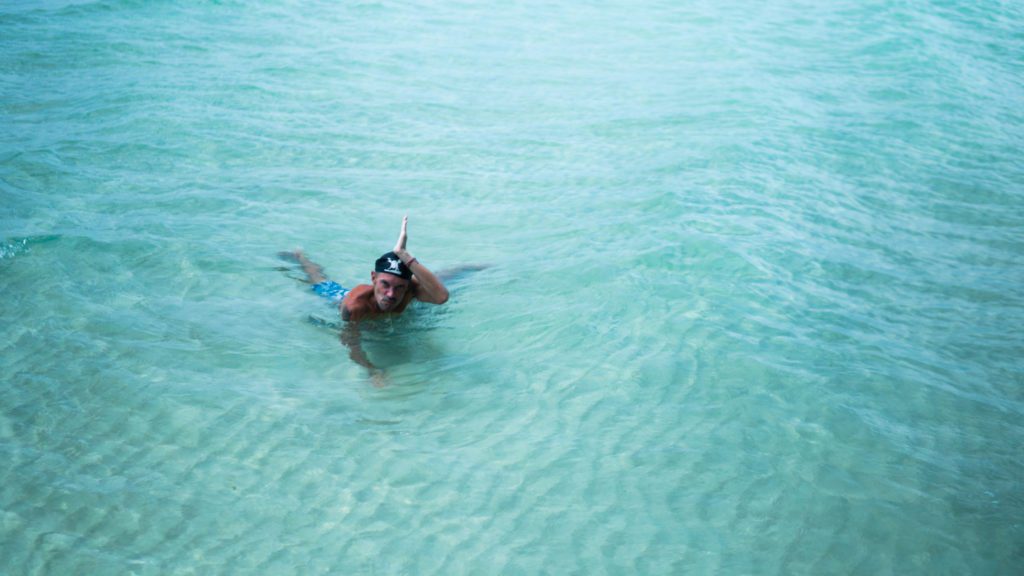 If you've been to Koh Rong and think it's beautiful, try Koh Kong Krao. Tell you what guys, Koh Kong Krao isn't less beautiful and still remains untouched. Corals here are still alive and you can see fish everywhere!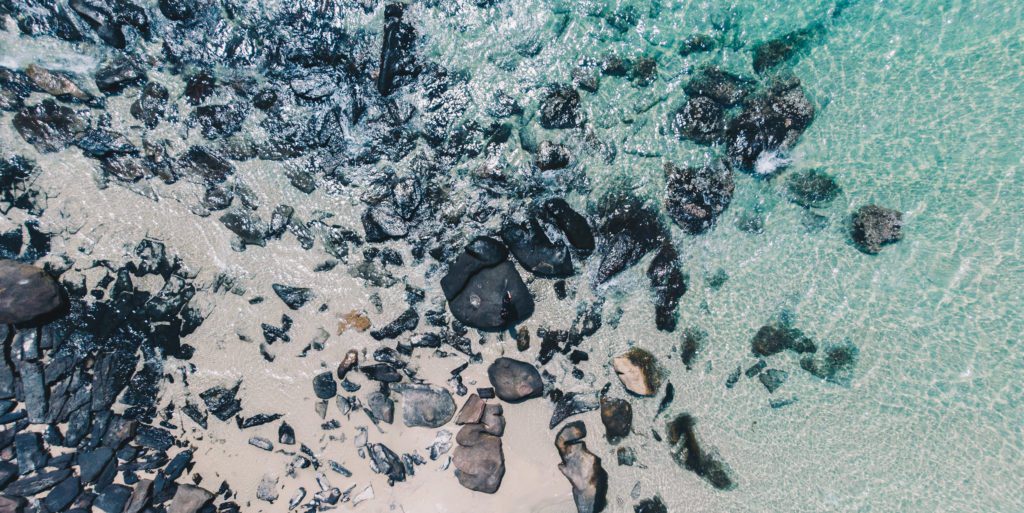 After we had enough of snorkeling, we came back to the beach to dry ourselves and started eating. I didn't expect the tour to prepare us this much food.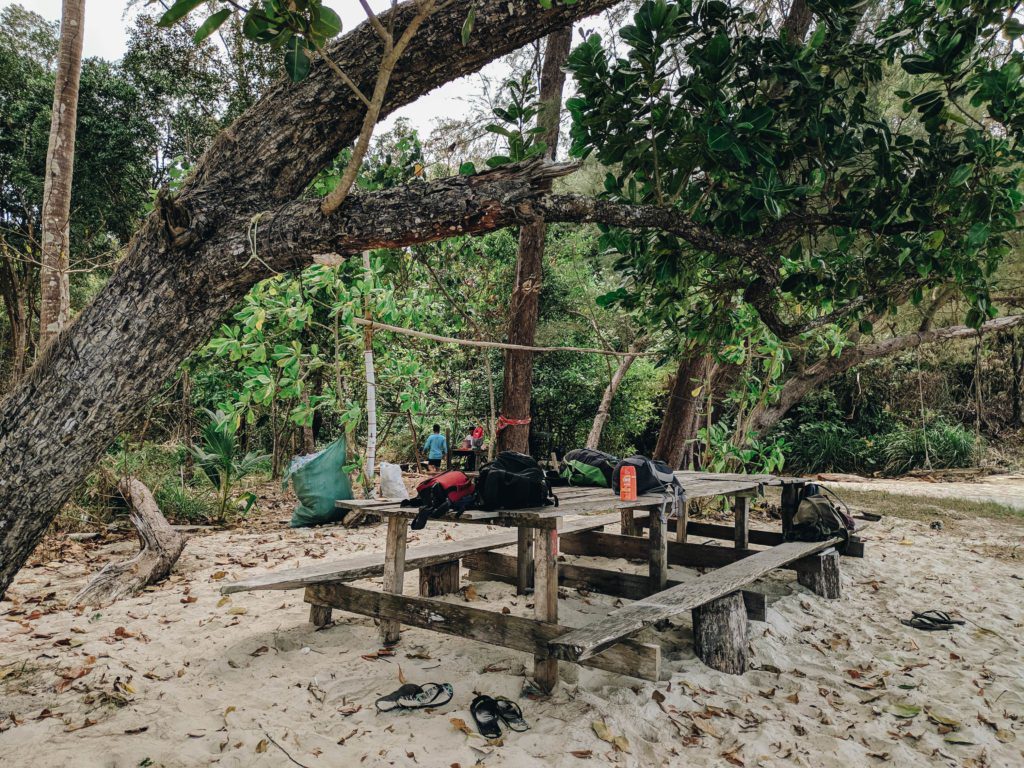 The boat drivers are soooo kind and they always made sure we eat well.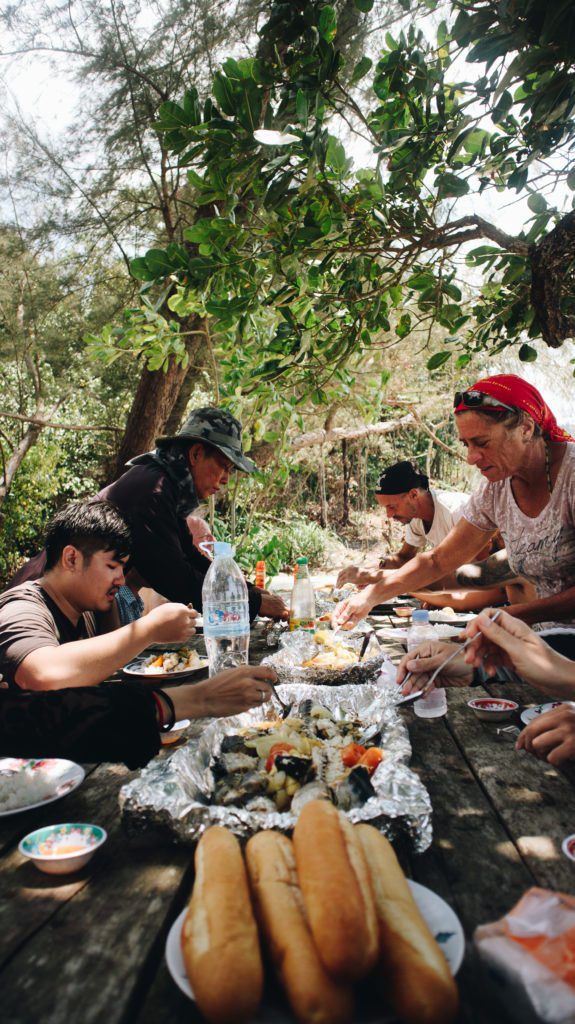 We still had around 40mn left after lunch, so I just went around taking photos on the beach and collecting seashells.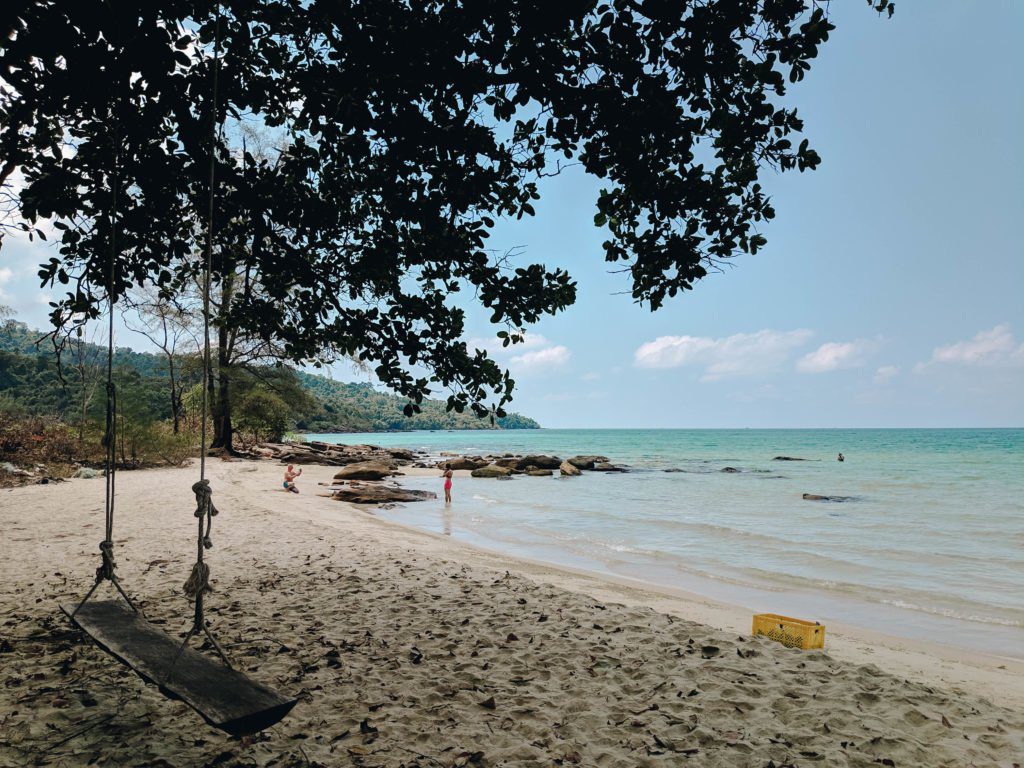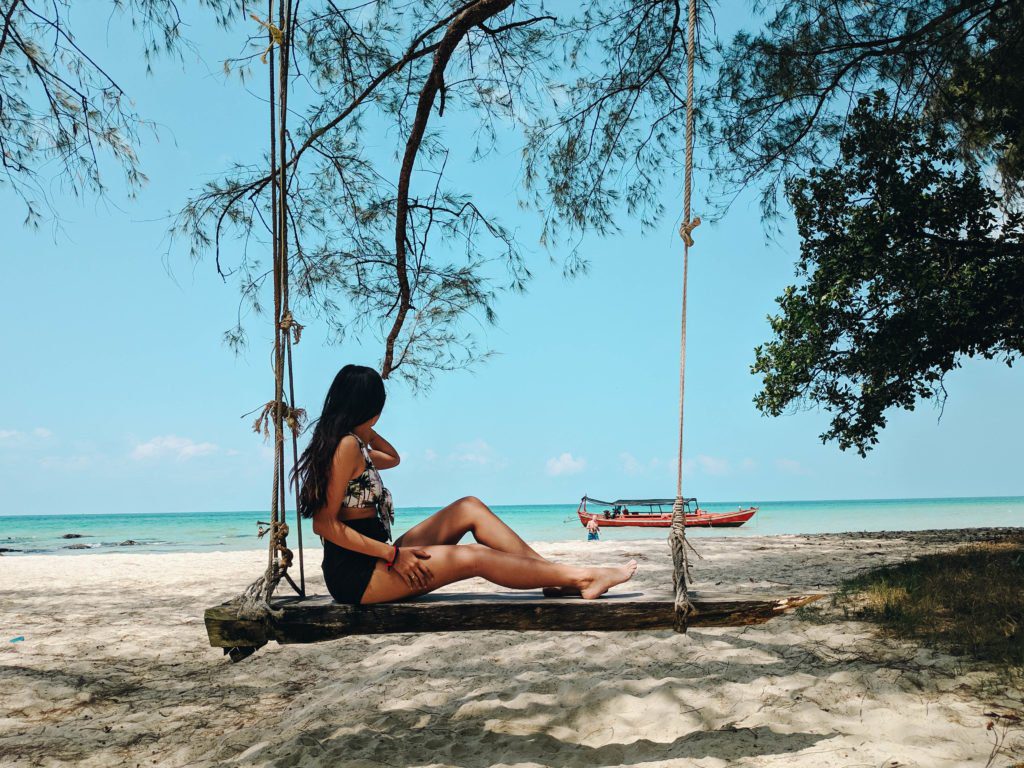 Look what I've got back home.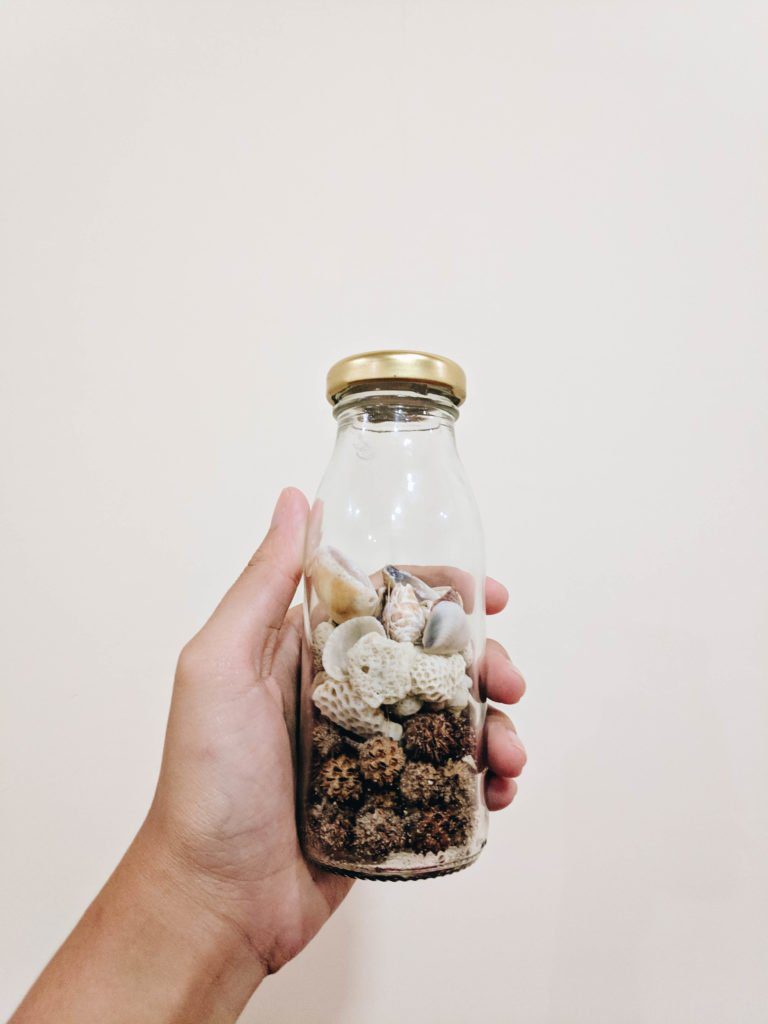 We left the island and spent another 2h30mn boat trip, but the tour didn't end here. They drove us to Peam Krasaop Mangrove Sanctuary before heading back to the port.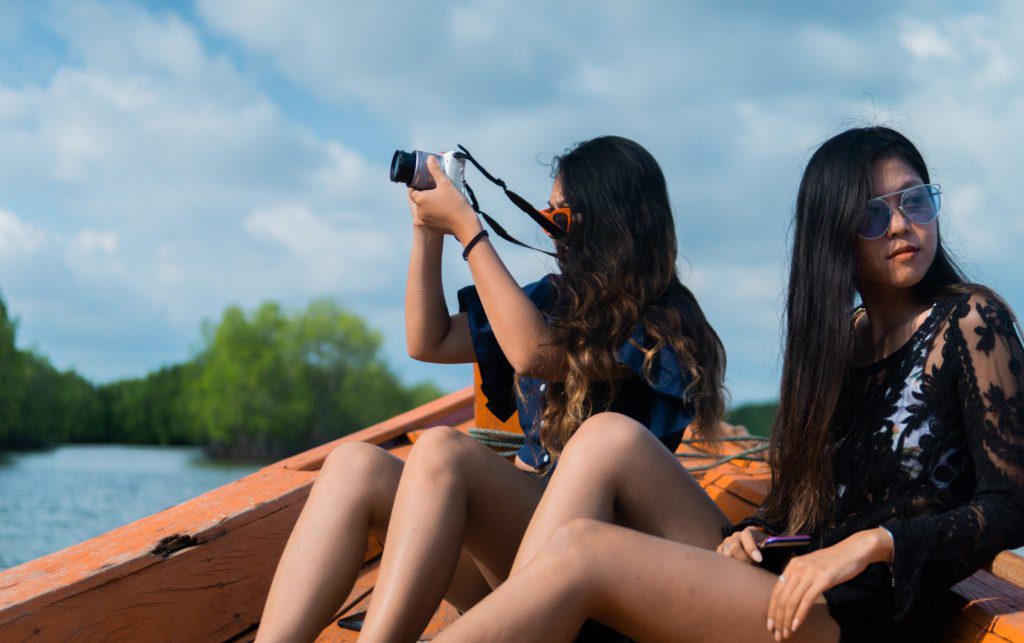 Tip: Apply insect repellent before and after you swim and snorkel.
#7. Koh Sdach (King Island)
Koh Sdach is undoubtedly over hyped recently. Having seen a lot of people go nuts about this place, I didn't really want to go there and produce the content out of it. But on second thought, I think I should really see the root cause of all the fuss.
It took us 45mn from Sai Phuthawng roundabout to Koh Sdach port.
Try to stay awake on your way to Koh Sdach. The view along the way is out of this world!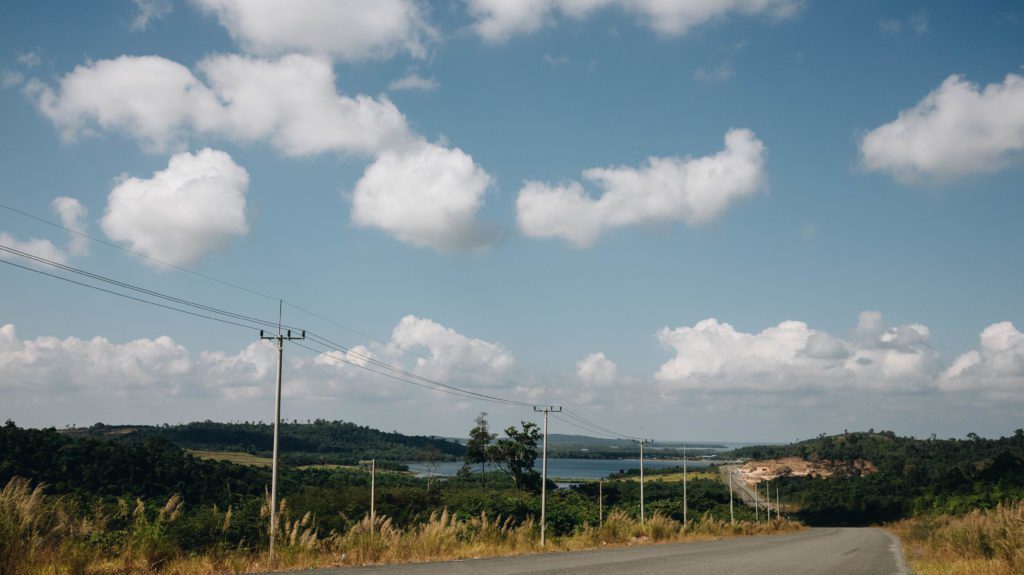 It takes only 5mn on speed boat from the port to Koh Sdach and it costs you 1.25USD/person one way.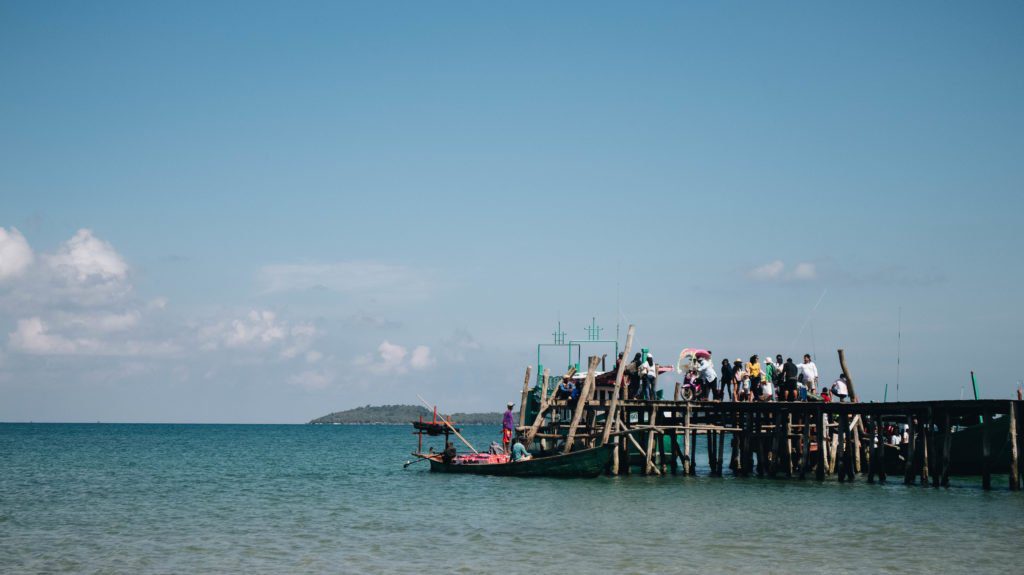 Don't worry about not being able to find speed boats to the island because they're always there!
Unlike any other islands, Koh Sdach is very local.
What's interesting about this island is that you'll find Cambodian vintage sign boards everywhere.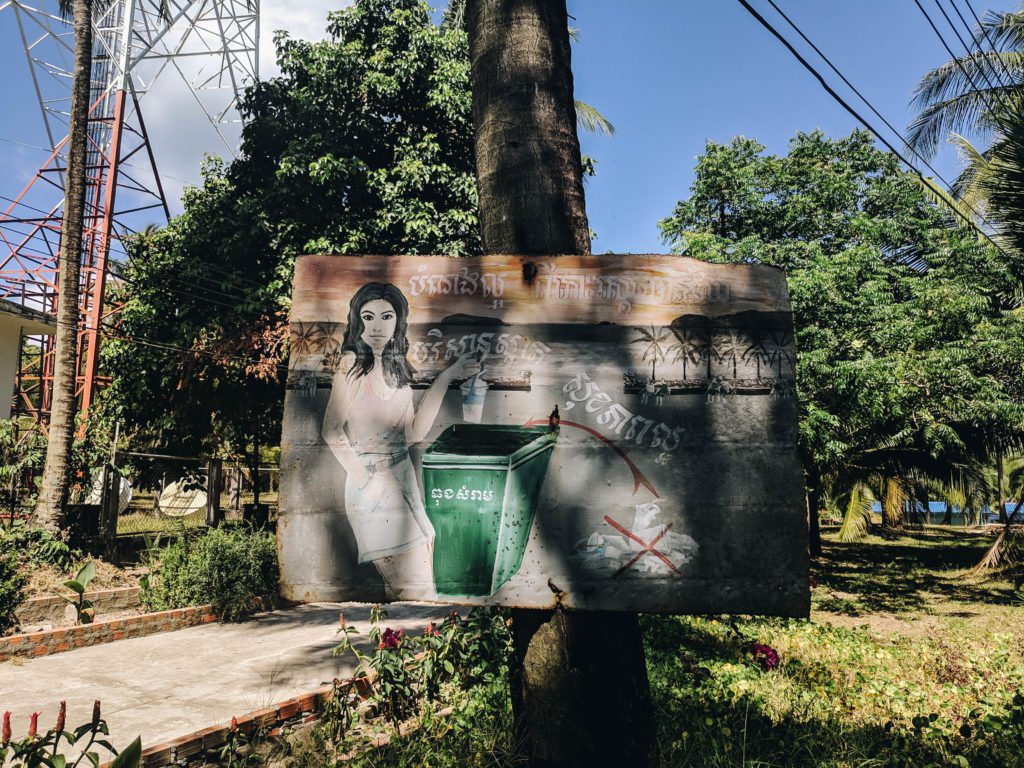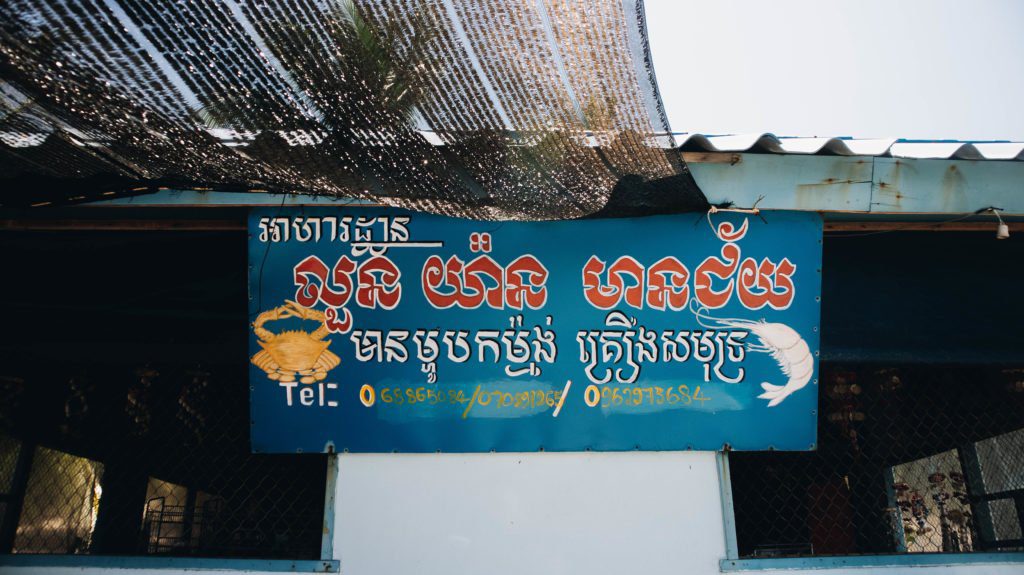 There are also a lot of guesthouses here and you can also choose to stay in the tent if you want.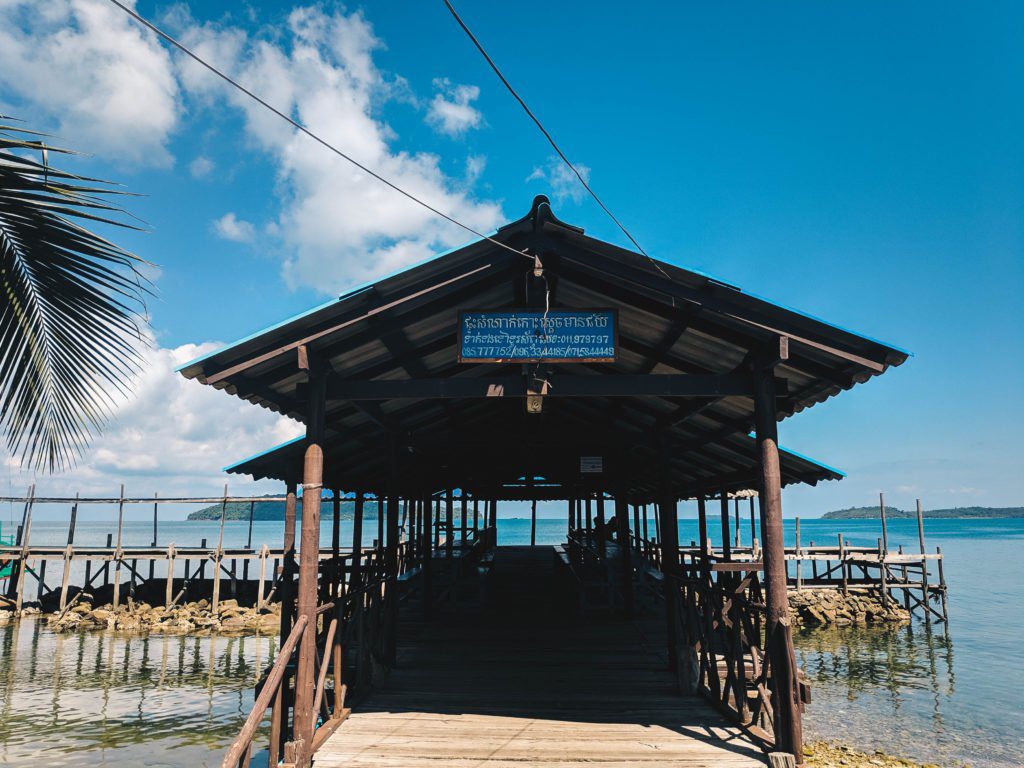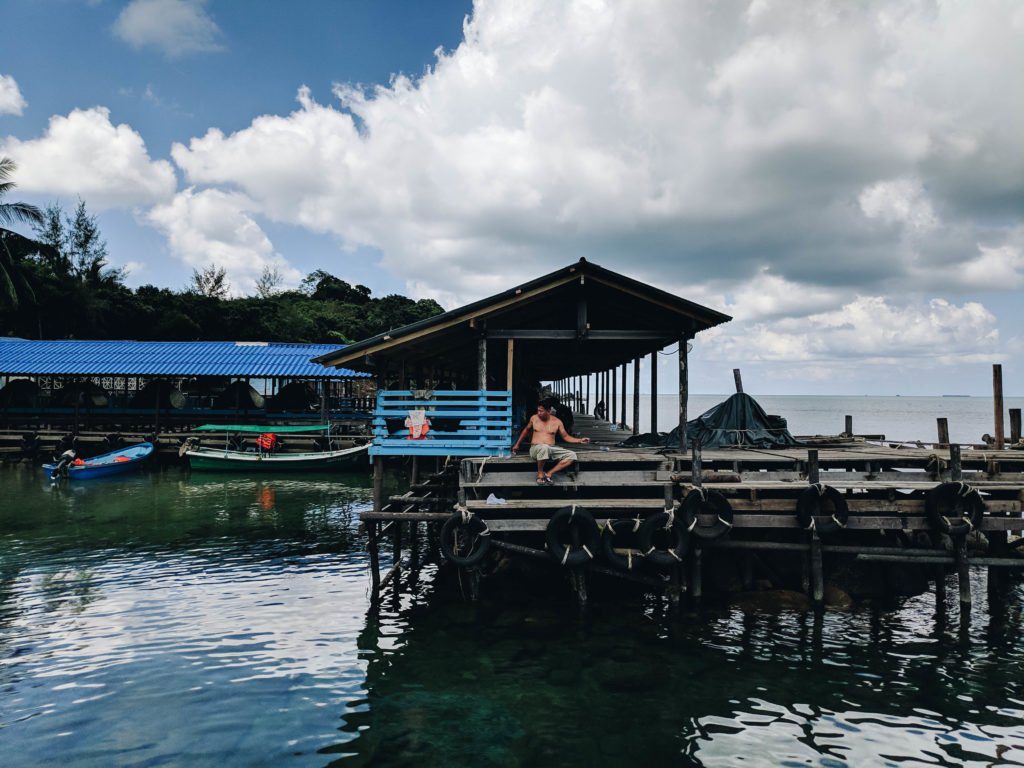 We walked around the island, had our lunch and sat there for awhile before we headed to the next island.
I'm not saying Koh Sdach isn't nice but to be honest, I couldn't really find any reasons to be hyped about this island other than these adorable things.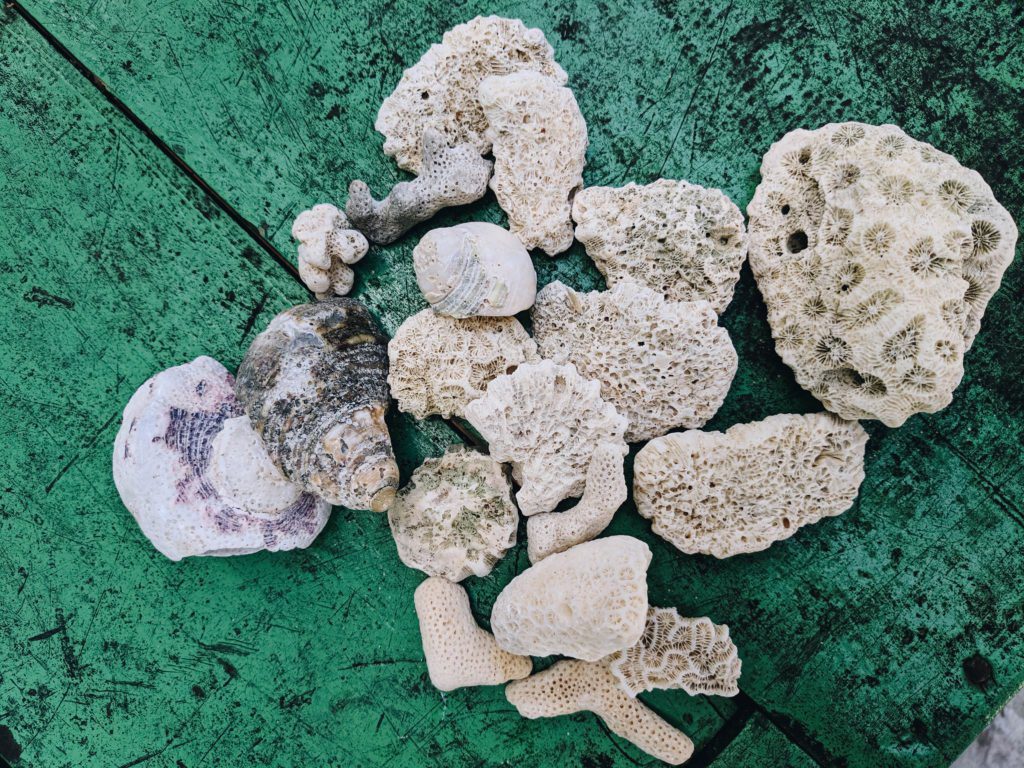 I guess it's the vibrant floating house that gives people a more localized vibe other than just a tourist OR it could be the view from Koh Sdach overlooking the other islands.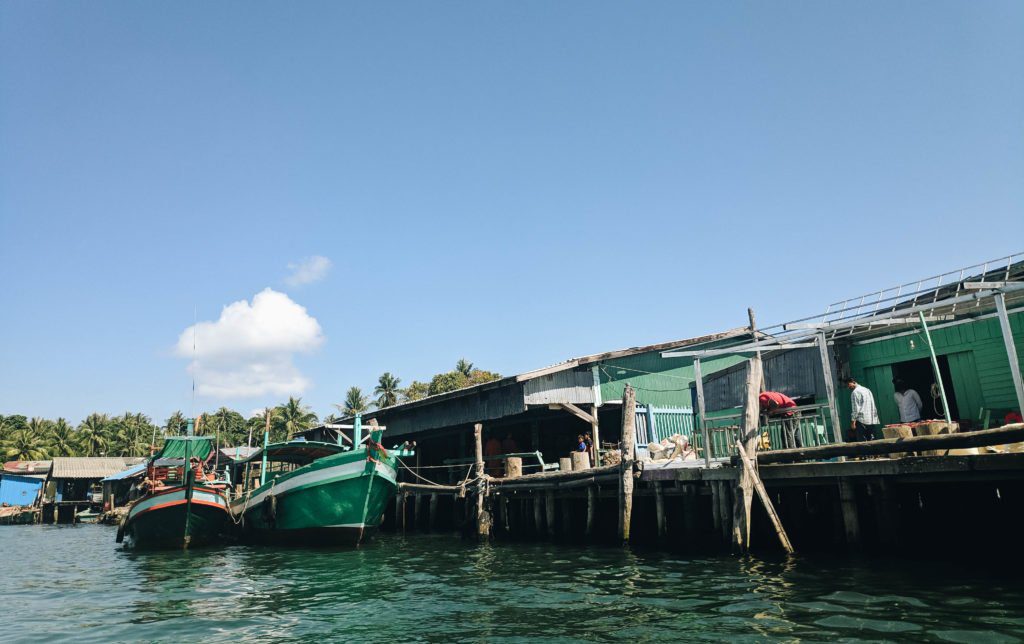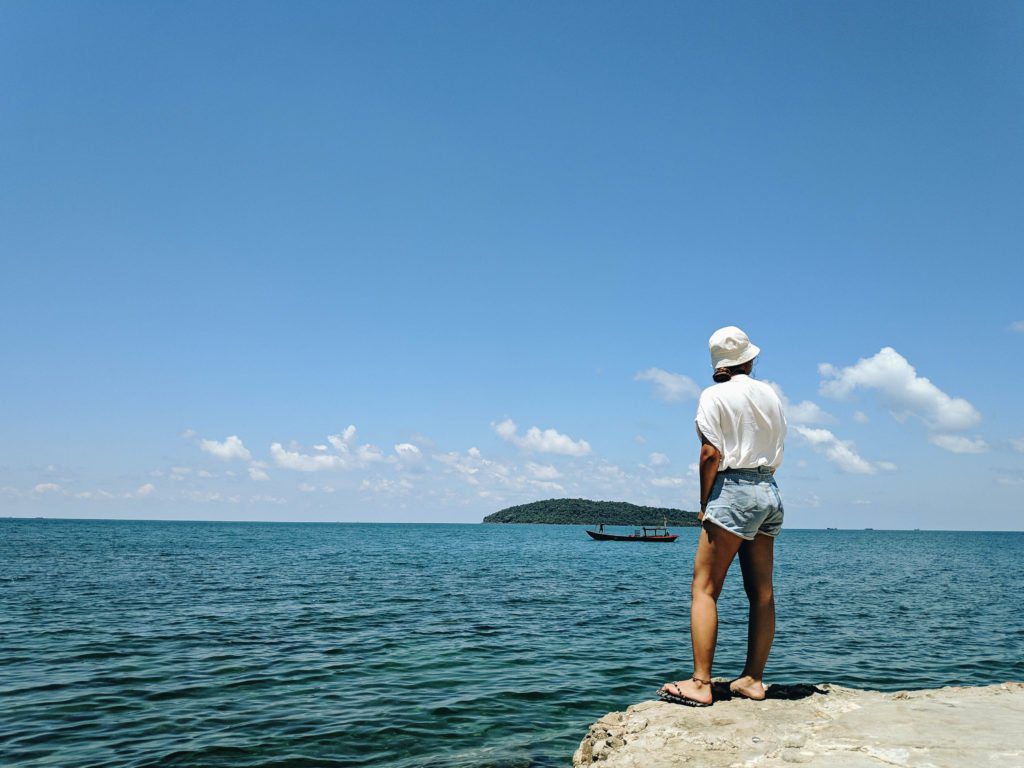 #8. Koh Khmoch (Ghost Island)
Koh Khmoch is another 10mn boat trip from Koh Sdach. It costs you extra 5USD/person for roundway speedboat to Koh Khmoch.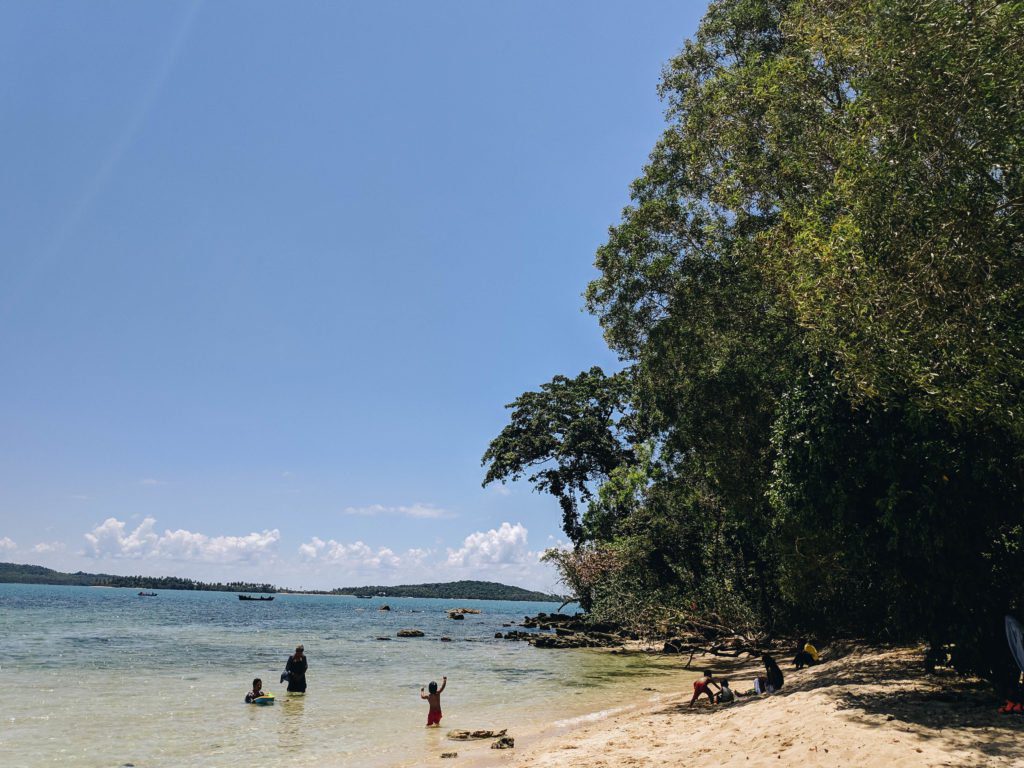 This island is more peaceful than Koh Sdach.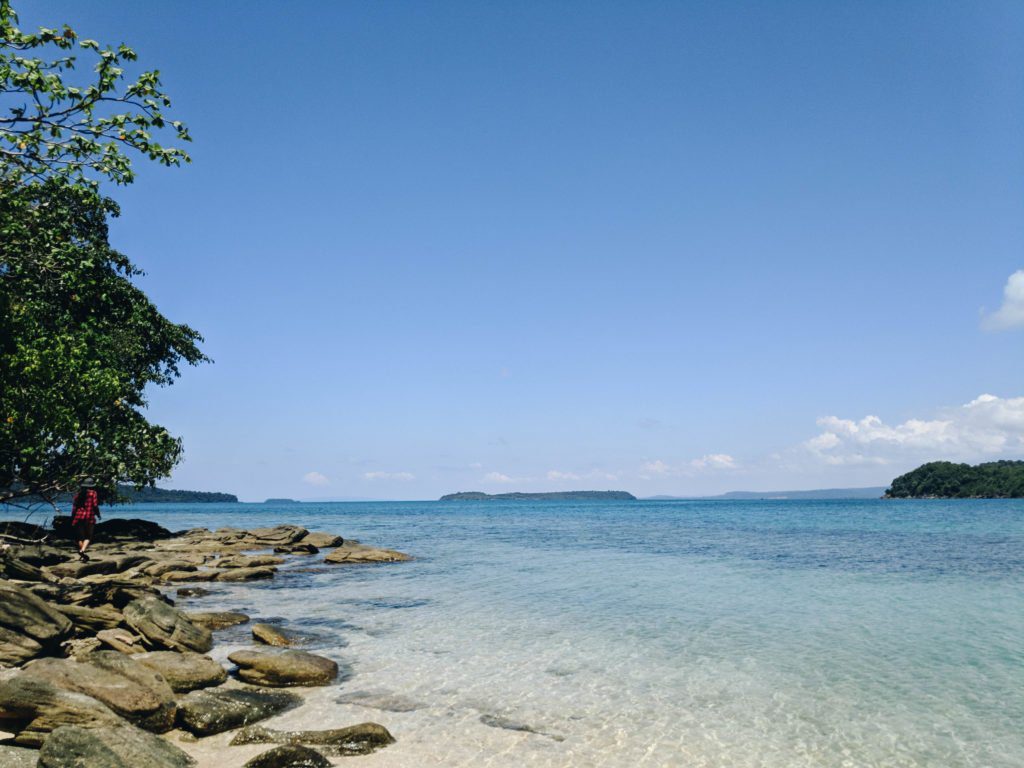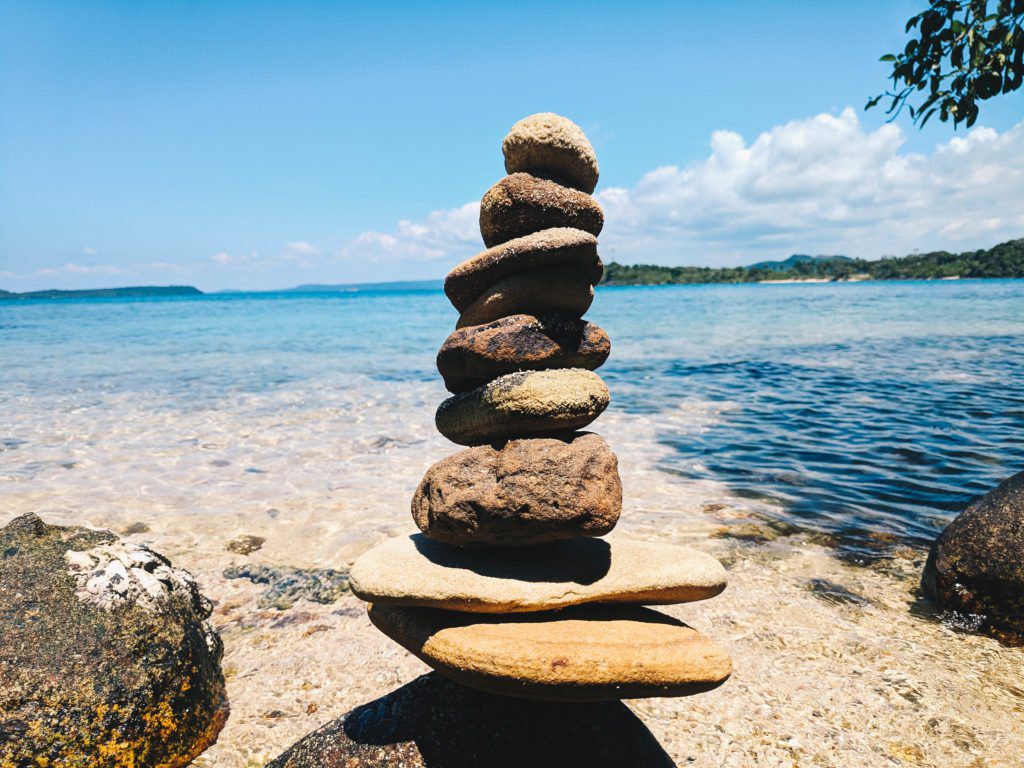 You'll find a few families enjoying their food and beauty of the corals here.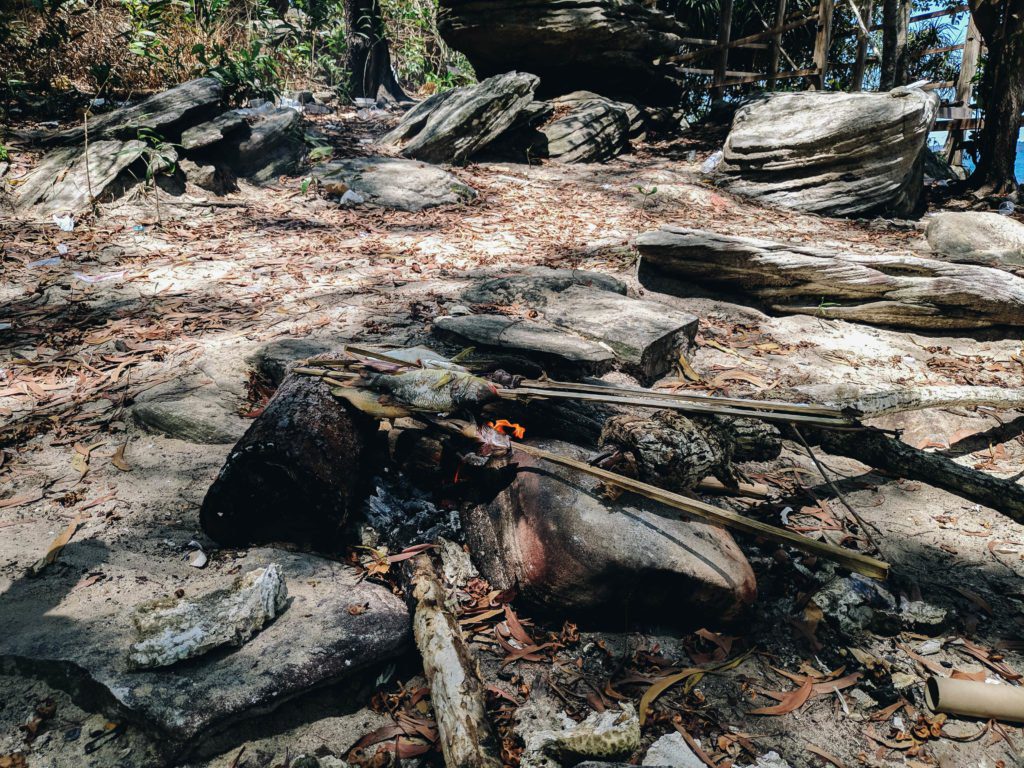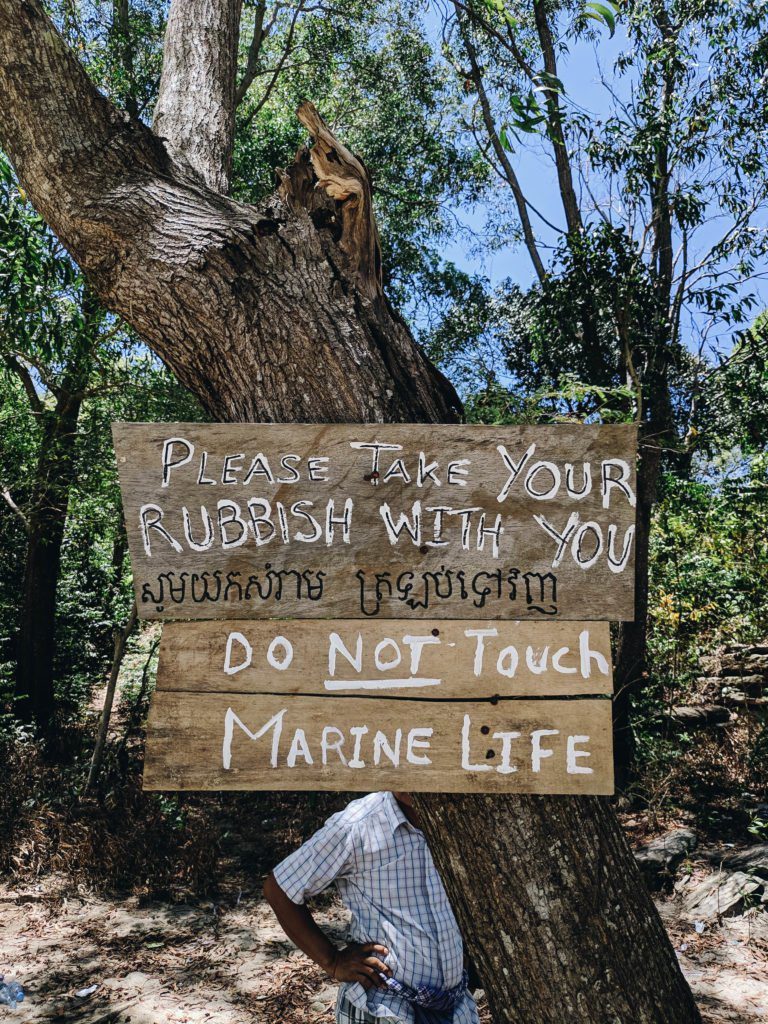 I was walking to another side of Koh Khmoch and I was taken by surprise with this small statue called "Virgin Demon". 
#9. Koh Smach
My boyfriend sent me a link of this pleasing resort on Koh Smach before I went to Koh Kong and I thought I should really check it out.
This was taken half-way to Koh Smach.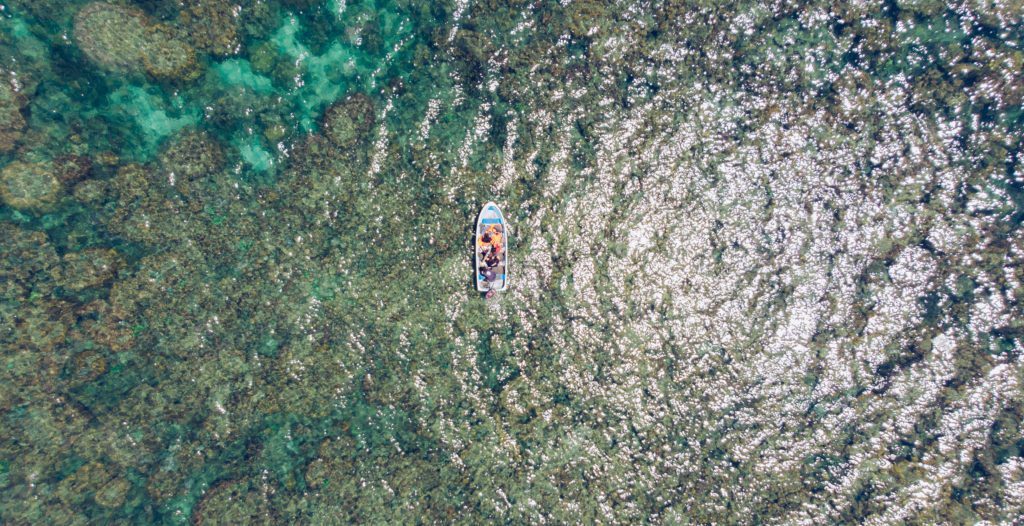 Koh Smach is another 20mn away from Koh Khmoch, so we added extra 10USD for the boat to take us there.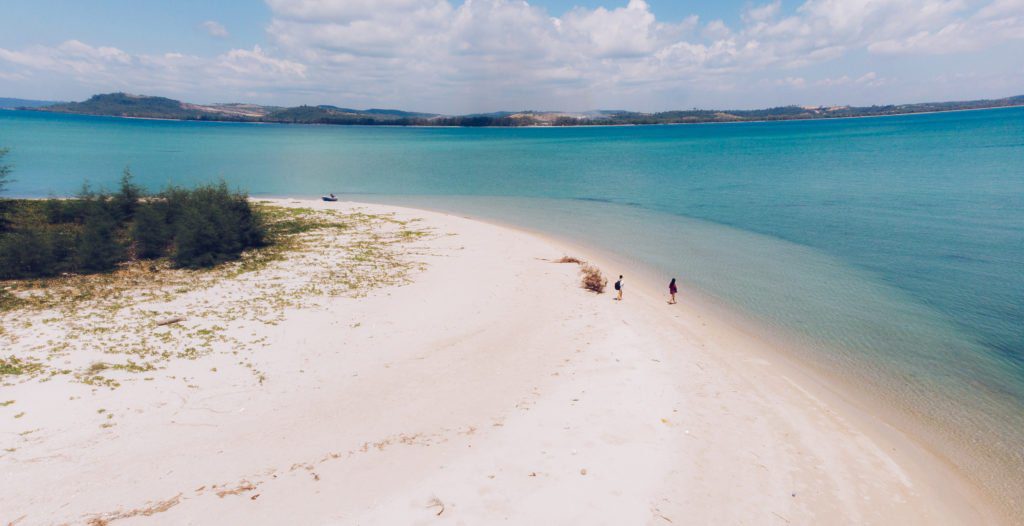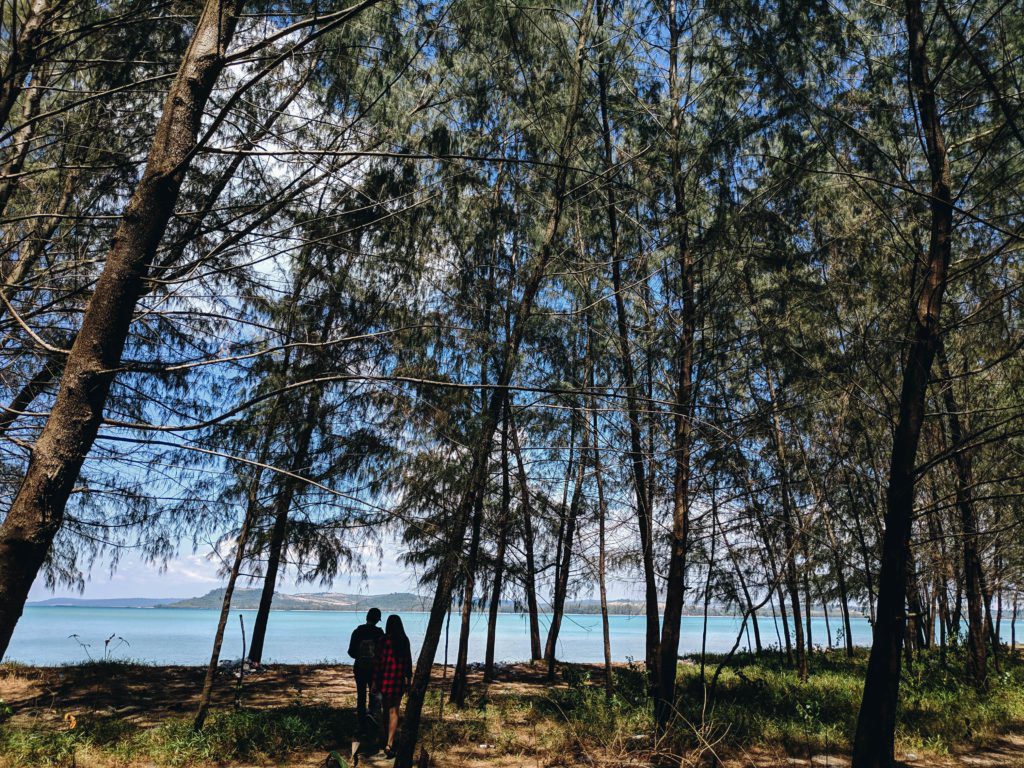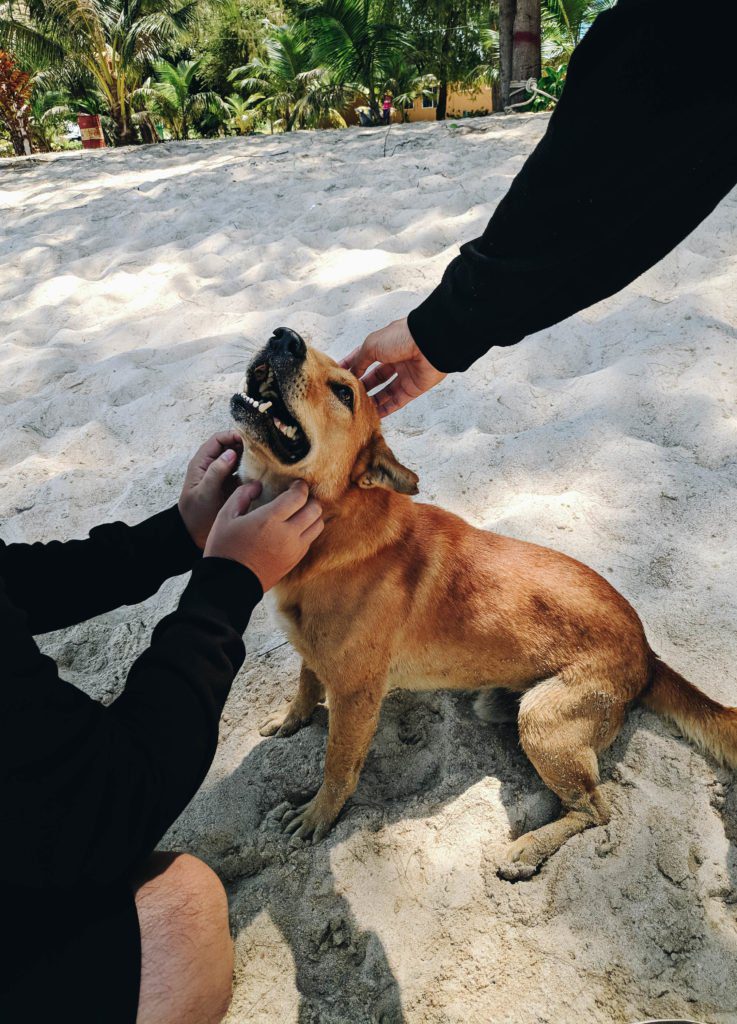 This island is really big and there are a few families living there.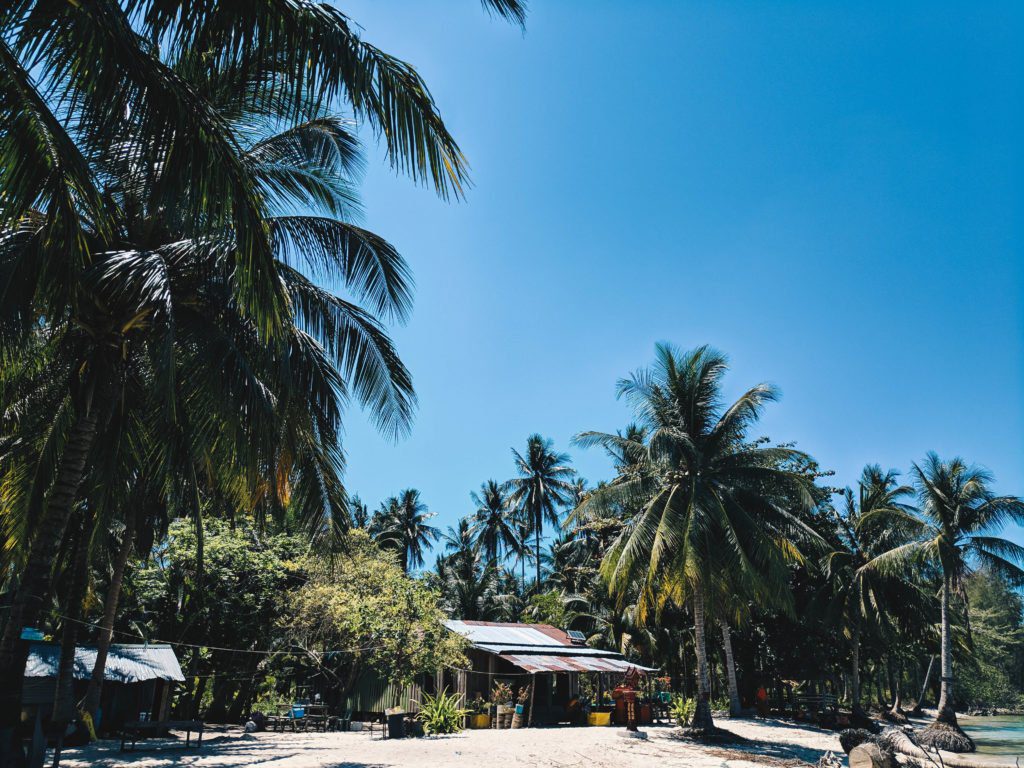 There are a few cottages on Koh Smach. You can also pack your food and eat there, but please remember to bring your trash back.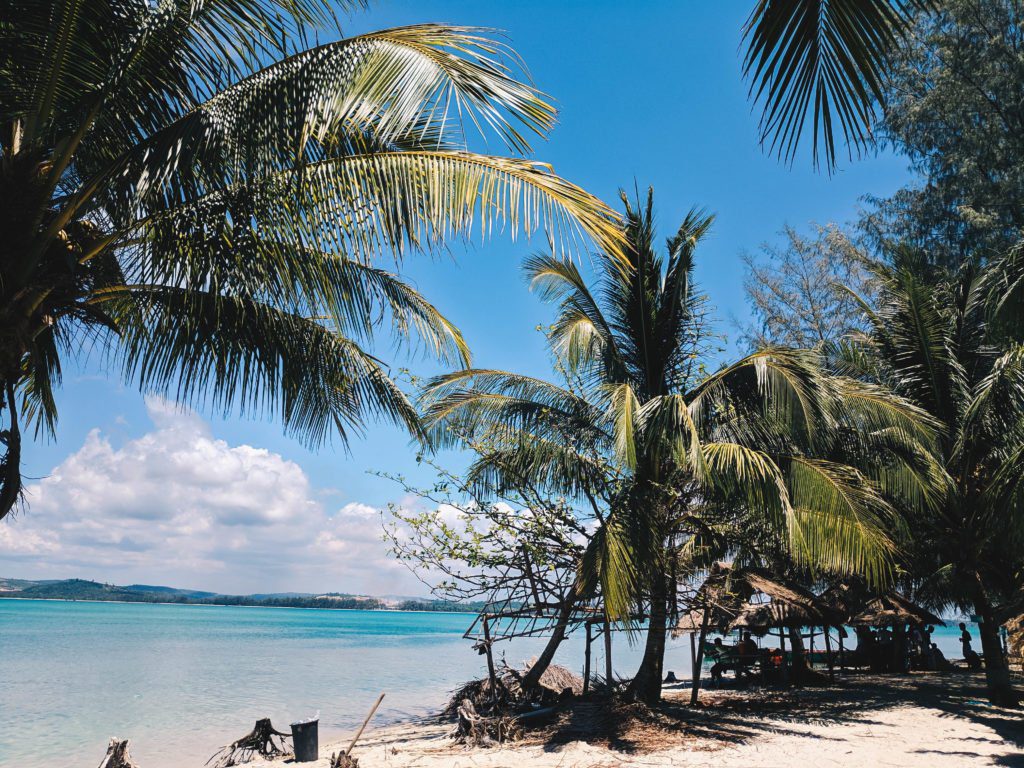 It seems like the island is divided into 2 areas; the area where the local live and the private bungalow area.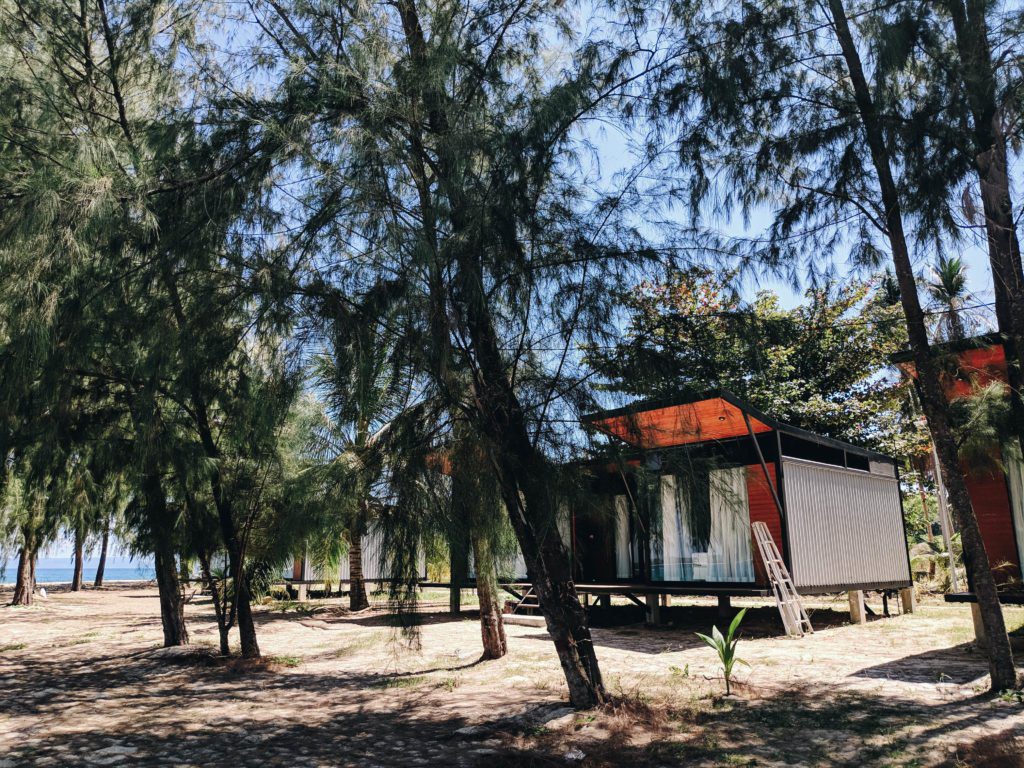 I've heard this private bungalow is owned by one of Cambodian excellencies as their holiday house; for this reason, they do not welcome any guests.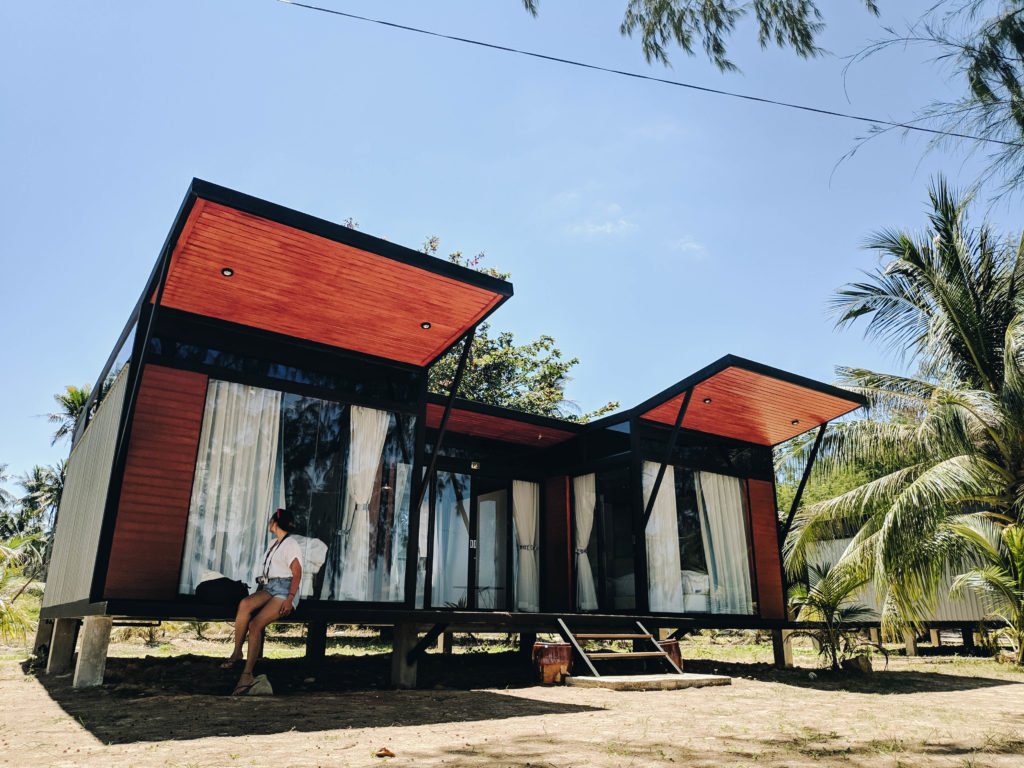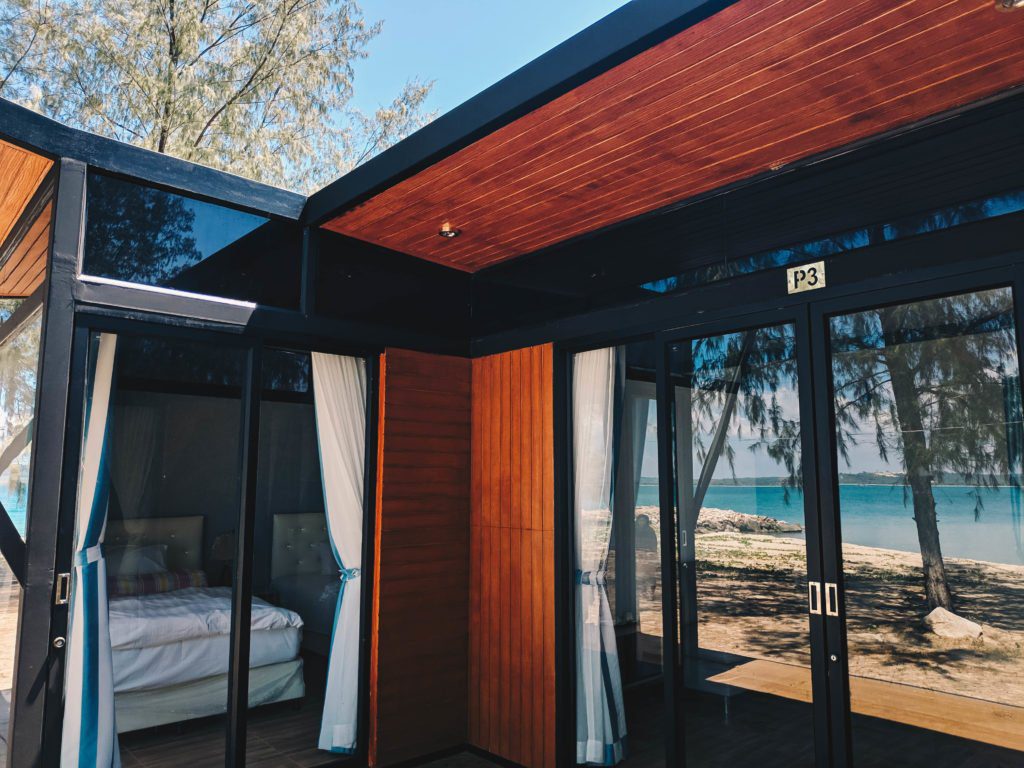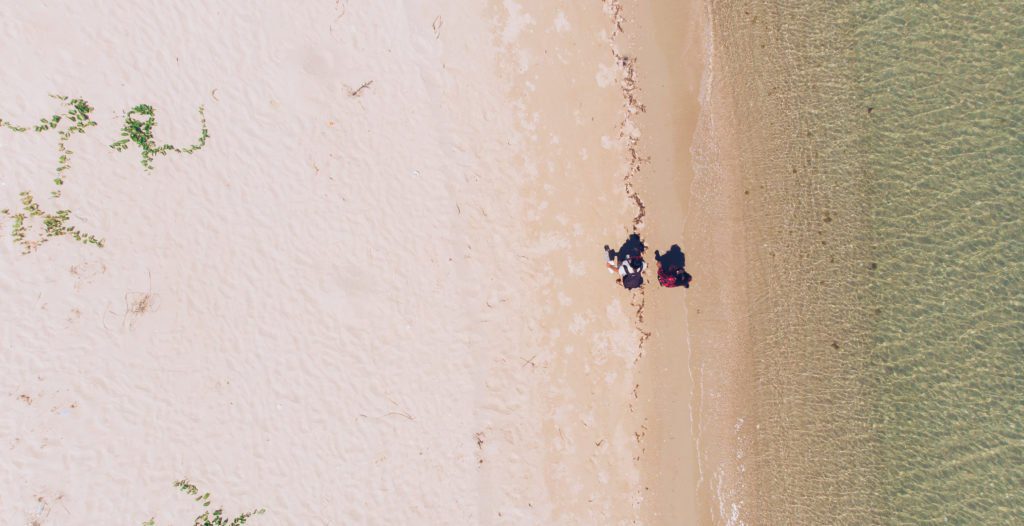 To book your bus tickets, click here.